Real estate investors continue to remain bullish in 2016, and it appears to be for good reason. The latest Global Investor Intentions Survey reveals that more than $1 trillion is expected to enter the global real estate market in 2016, a six percent increase from the previous year.
"Investors continue to find real estate appealing, chiefly due to the relatively higher returns and stability on offer," said Chris Ludeman, global president, Capital Markets, CBRE.
"We believe that 2016 will be another active year for the global real estate investment market, with capital flows six percent higher than in 2015. There is more than $US$1 trillion of capital targeting real estate in 2016 and this volume of expenditure will maintain support for global real estate prices."
Eighty-two percent of global real estate investors indicate that their buying activity will increase or remain the same compared to 2015, while 50 percent cited concerns about health of either global or local economy, according to the survey, which was conducted by property consultant CBRE Group and reflects more than 1,250 major investors worldwide.
"Investment strategies are shifting amid concerns about the health of the global economy. Not surprisingly, 2016 looks likely to be a "risk-off" year, with investors reporting they are more focused on core assets and less likely to seek secondary, value-add and alternative opportunities," said Ludeman.
The results were down slightly from the last two years — 86 percent in 2015 and 93 percent in 2014 — the survey revealed, but are not indicative of widespread concern about the short- or medium-term performance of real estate as an asset class.
Global Real Estate Market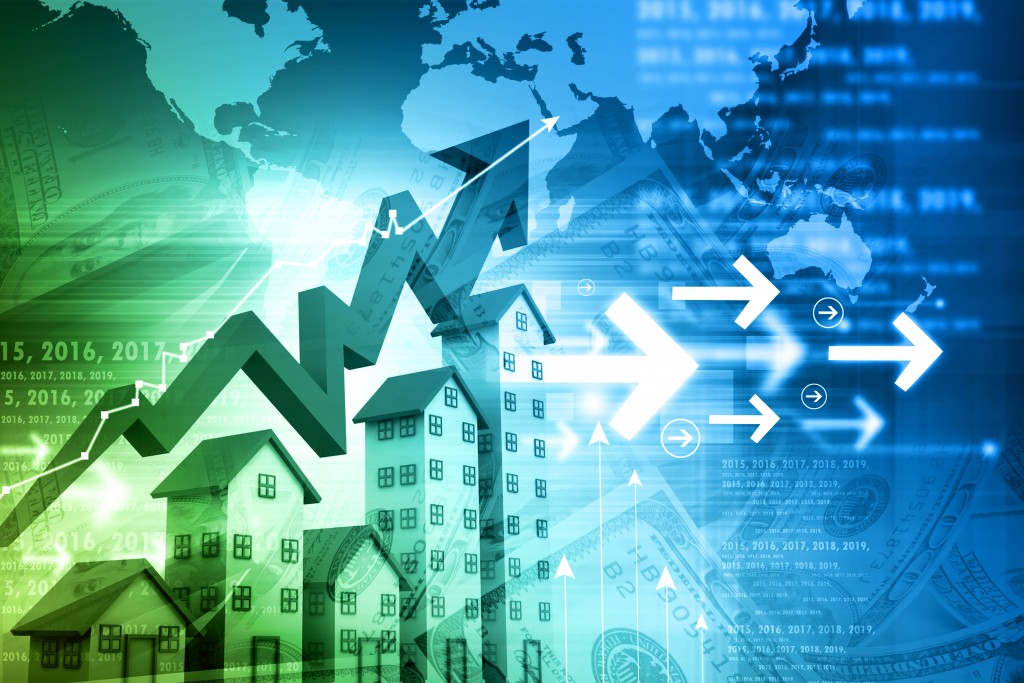 The most popular destinations for investment among survey respondents were North America and Western Europe, as they appear to be two of the stronger pockets in the global housing market, with investors planning to spend 48 percent of their dollars in North America and 28 percent in Western Europe.
Investors also expressed a strong preference in the global housing market, especially in gateway core cities. According to the survey, the top three target areas of preference in North America are Los Angeles, New York and Dallas.
In EMEA (Europe, the Middle East and Africa), London tops the list of where investors want to be. It is worth noting, however, that if the major German cities grouped together, they would be slightly ahead of London. In Asia Pacific, two Australian cities were among the top five most preferred cities — Sydney and Brisbane.
"Our recently-published APAC investor intentions survey showed Australia will remain popular among international investors, in particular those from China and Singapore. Foreign investment in Japan is expected to be led by North American investors," said Richard Kirke, managing director, Capital Markets, CBRE Asia Pacific.
In addition to gateway core cities, an array of popular neighborhoods in the United States are expected to blossom in 2016. The five up-and-coming neighborhoods were the Ukrainian Village in Chicago; Eastwood in Nashville, Tennessee; Hyde Park in Austin, Texas; Roosevelt in Seattle, Washington; and California's El Camino Real community in Irvine.
Another notable aspect of the survey included an increase in demand for core assets and a decline in interest in good secondary and value-add properties. According to the survey, 21 percent of respondents said their risk appetite for secondary assets is higher in 2016. In terms of asset classes, the most popular commercial property type globally was office (30 percent), followed by retail (21 percent) and multifamily assets (20 percent).
The global housing market continues to show signs of confidence, and it appears real estate investors are compelled by what they see. With more than $1 trillion entering the real estate market in 2016 alone, it should be a very exciting year for investors.
Will 2016 finally be the year you invest in real estate?