The housing market has certainly seen its fair share of ups and downs in the last ten years. Prior to the bubble bursting circa 2007, home values were historically high, and the rate of appreciation was unsustainable. Inevitably, the health of the housing market experienced a serious regression. The stumble plunged the entire U.S. housing market into a period of declining prices, foreclosure and lost equity. Nearly a decade later, and prices are on the mend – if not higher than they were prior to the recession. In fact, some neighborhoods are back to their pre-recession price points, or have already surpassed them. Evidence of recent appreciation rates is more than apparent in a few of the most prestigious neighborhoods across the country. In fact, just to see how far the housing market has progressed, we have decided to examine the 10 most expensive streets in America.
One harbors four of our country's richest individuals. Another serves as a safe haven for Hollywood's most affluent A-listers. While their differences are all but contextual, their similarities are uncanny. They are the two most expensive streets in the country, and they can just as easily be described as "a city within a city."
1. Indian Creek Island Road: $21.48 million median home value
At least that's how South Florida real estate agent Cory Waldman describes Indian Creek Island Rd., which took the top spot for most expensive streets in America. "They have their own police force," Waldman said. "The lot sizes are enormous. It's top notch." They really are magnificent, and almost surreal to those who can't fathom a mortgage in excess of $20 million.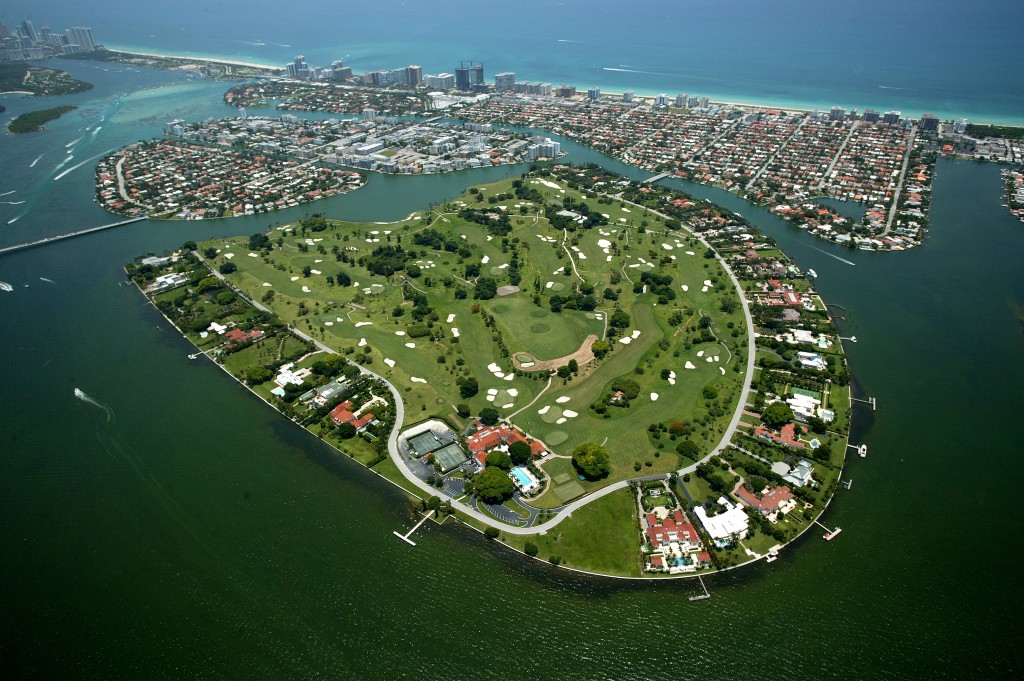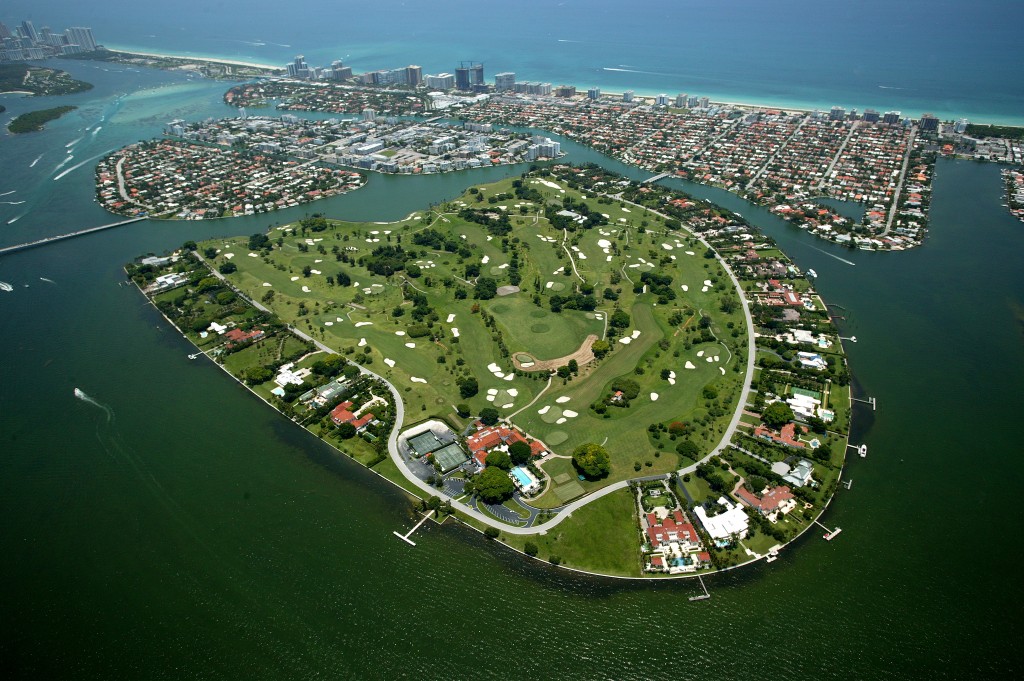 Aside from the lofty price tag, the guest list alone gives Indian Creek Island Rd. a feeling of exclusivity not to be rivaled. Those on the outside looking in have dubbed it "Billionaire Bunker," and for good reason. Those that currently reside on Indian Creek Island Rd. include: activist investor Carl Icahn; hedge fund manager Eddie Lampert; car dealership owner Norman Braman and mutual fund mogul Charles Johnson, each on Forbes' list of the America's 500 richest people. If that wasn't enough, Colombian billionaire Jaime Galinski, iconic singer Julio Iglesias, and retired Miami Dolphins coach Don Shula call Indian Creek Island Rd. home.
With such a prestigious list of names, it is no surprise that the median home value for this street has been estimated at $21.48 million.
2. Beverly Park Circle: $16.238 million median home value
The second most expensive street in America is on the other side of the country in southern California. Surprisingly, it is not Rodeo Drive in Beverly Hills. However, not far from Rodeo Drive is the second street on our list: Beverly Park Circle. Often referred to as Los Angeles' most exclusive gated community, Beverly Park Circle is home to an eclectic variety of A-list actors/actresses and even a prince or two. That said, the median home value in Beverly Park Circle is about $16.238 million – more than $5million less than Indian Creek Island Road.
3. Beverley Park Terrace: $15.813 million median home value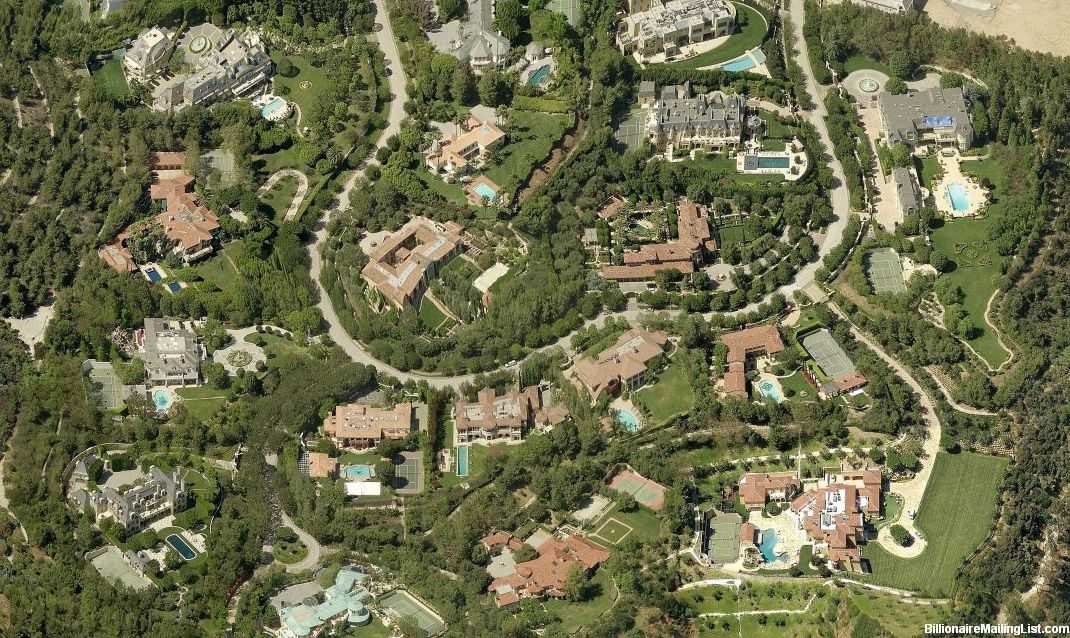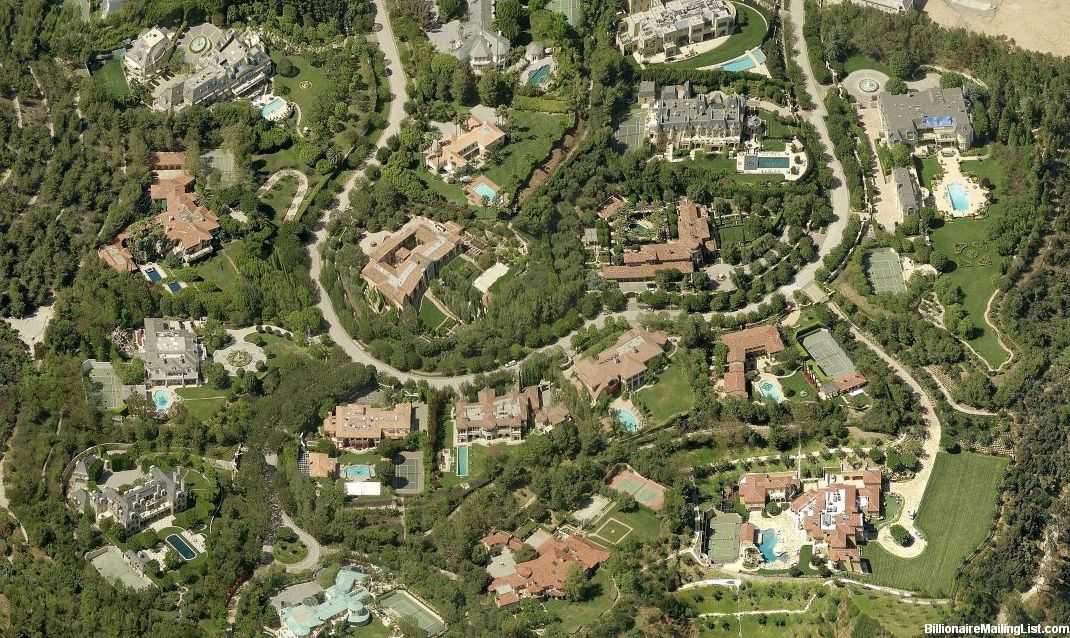 No more than a block away from Beverly Park Circle resides the third most expensive street in America. In fact, Beverley Park Terrace actually connects to Beverly Park Circle. Home to Denzel Washington and Eddie Murphy, Beverley Park Terrace has a median home price of $15.813 million.
Rounding out the top 10 most expensive streets in America are:
4. Lazy Lane Boulevard, Texas ($15.42 million median home value)
5. Conyers Farm Drive, Connecticut ($13.033 million)
6. Strawberry Park Court, Colorado ($12.421 million)
7. Field Point Circle, Connecticut ($12.113 million)
8. Coopers Neck Lane, New York ($11.872 million)
9. Nimes Road, California ($11.445 million)
10. Arvida Parkway, Florida ($11.209 million)
🔒 Your information is secure and never shared. By subscribing, you agree to receive blog updates and relevant offers by email. You can unsubscribe at any time.