Key Takeaways
Entrepreneurs should take advantage of real estate market predictions, and plan their business and marketing strategies accordingly.
Although millennials will continue to take center stage in 2018, paying special attention to new generational shifts will pay off.
Investors should cater to the specific mindsets and preferences of each unique generation of homebuyers.
---
What do you think will be the most prominent 2018 real estate trends?
As we enter the home stretch of 2017, it is only natural for investors to reflect upon the successes and failures of the past year. Contemplating how to improve upon past mistakes, while anticipating how 2018 real estate trends might affect your business, is highly recommended. Doing so will be advantageous in devising a competitive strategy for the new year.
If you haven't already begun to develop your investment resolutions, now is the perfect time to do so. Now that we are in the final weeks of 2017, economists and real estate experts are providing increasingly accurate market forecasts for next year. Although it is impossible to predict the future with absolute certainty, some factors can be anticipated reliably, such as those provided below. By planning how to best position your business in light of upcoming market shifts, you will have a better chance of getting ahead of your competitors.
A Real Estate Market Forecast To Help Plan For The New Year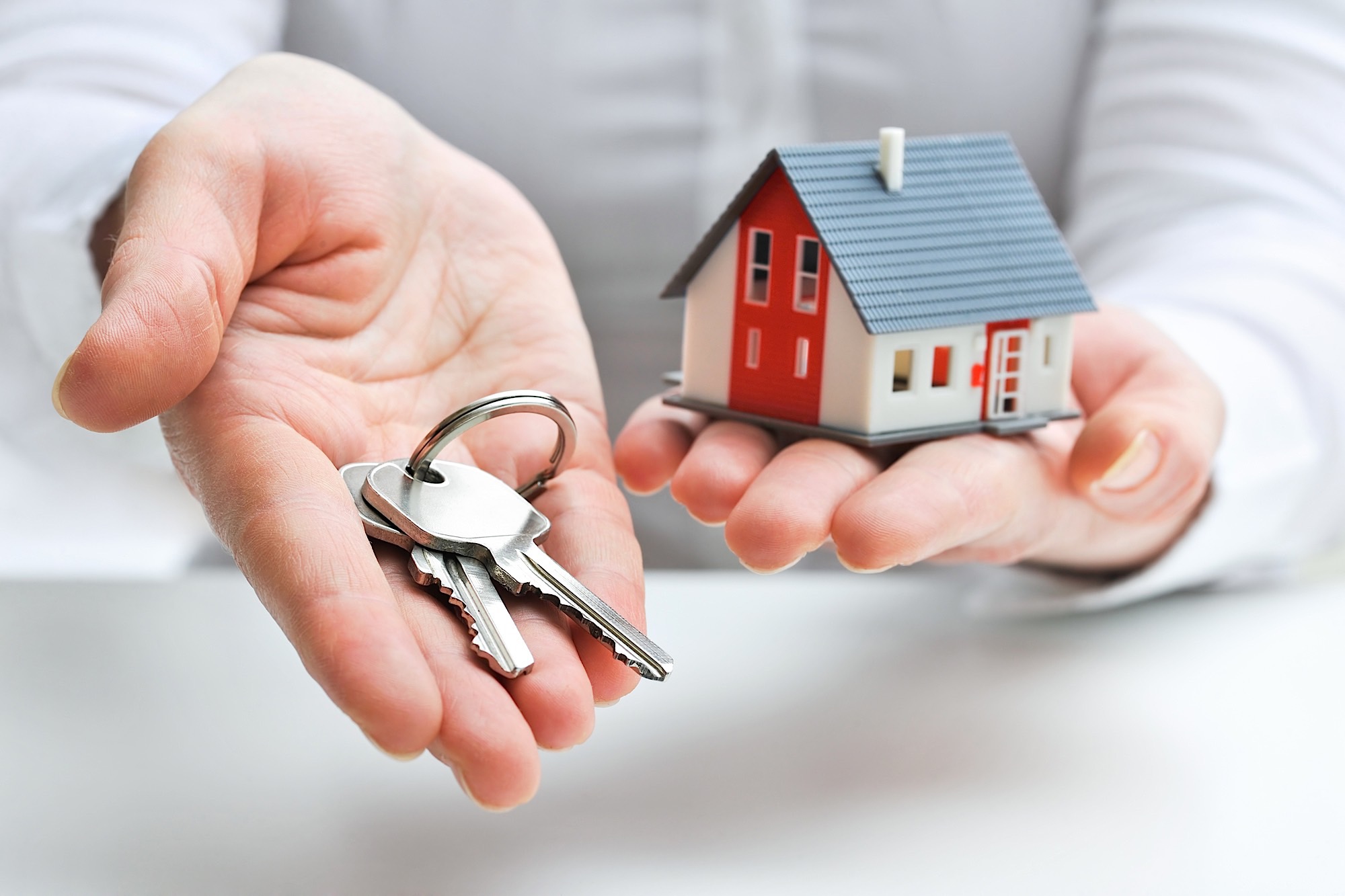 Before jumping into an in-depth analysis of predicted 2018 real estate trends, let us briefly reflect upon the key highlights from 2017.
According to Zillow, 2017 was full of record-breaking home price growth coupled with an inventory shortage of for-sale homes. The California Association of Realtors cited a median price increase from $502,300 to $538,500, representing a 7.2 percent increase year-over-year.
Millennials represented the largest proportion of buyers at 34 percent of the market, according to the National Association of Realtors. Of this proportion, 66 percent were first-time homebuyers. Needless to say, the shortage of affordable entry-level properties created a problematic barrier for the nation's largest buyer segment. In 2018, we will continue to witness millennials take center stage in driving housing and real estate market trends.
Although it is impossible to predict future real estate market trends with 100 percent certainty, these key insights from 2017 help provide the context for anticipating future shifts in the market. Below are several trends experts believe will come to prominence in 2018.
1. The Millennial Peak
Millennials make up the largest proportion of homebuyers, a majority of which are buying properties for the very first time. According to Realtor.com, this generation could make up as much as 43 percent of the buyer's market by the end of 2018. Moving into their mid-20's and 30's, millennials are beginning to experience some income growth and are able to take on larger mortgages.
Because home prices have continued to rise, exacerbated by the shortage in affordable homes for sale, Millennials are increasingly moving to suburban areas. As they come into the age of forming households and having children, more and more of the nation's largest cohort of homebuyers is looking to the suburbs and secondary markets for affordability and quality of life. According to the Census Bureau, millennials are roughly one-fourth more likely to move to the suburbs.
2. The Gen Z Effect
While it seems like just yesterday that millennials came of home buying age, investors should be made aware that Generation Z is sneaking up quickly. Born between the years of 1995 and 2001, Gen Z's oldest bracket is soon expected to enter the post-college housing market.
Marketing towards millennials already poses no easy feat, and the highly individualized tastes and preferences of Gen Z will be a wild card for the real estate industry.
Immersed in technology from birth, "Gen Z-ers" will most likely gravitate towards an urban lifestyle, and will appreciate social-media worthy experiences that respond to their unique, individual preferences. Much like millennials, the latest cohort will be encountering a housing shortage while bearing hefty school debt. Because Generation Z grew up in the sharing and gig economies, investors have an opportunity to market more affordable, energy-efficient options such as small starter homes or multifamily properties.
The consumer behavior of Gen Z is still unknown, and should be closely monitored as their market share increases. Investors should be vigilant about keeping a pulse on their preferences and adjust their marketing strategies accordingly.
3. Boomerang Buyers
Investors would be foolish to ignore the consumer segment of homeowners who re-enter the housing market after foreclosure. Anyone who is forced into a foreclosure must wait seven years before they are able to purchase properties again. Next year, this segment of potential homebuyers will be too significant to disregard. When the housing market crashed, thus catalyzing the Great Recession of 2007-2009, over 10 million Americans were forced into foreclosure. According to the National Center for Policy Analysis, roughly 1.5 million Americans will become eligible to re-enter the housing market in the next year.
A majority of Boomerang Buyers will hail from Generation X, so investors should take the time to understand the preferences of this market segment to devise a competitive marketing strategy. For example, one might expect someone who has gone through foreclosure to be practical and cautious. Potential buyers may appreciate plenty of testimonials and success stories in order to help build trust. In addition, investors might get ahead by helping educate potential buyers regarding changes in the mortgage process, as standards have become much more strict in comparison to the mid-2000s. These 50-somethings routinely use social media and online reviews, so investors should pay special attention to their online reputation and marketing strategies. Lastly, boomerang buyers were unqualified to own property until just recently, so renters should be largely targeted.
4. Fractional Investing
As home prices continue to appreciate indefinitely, both investors and mainstream homebuyers alike have a need to finance properties creatively. Although creative financing tools such as
peer-to-peer lending and crowdfunding have entered mainstream attention in recent years, fractional investing will emerge as a noteworthy 2018 real estate trend. Investors looking for diversification or passive income opportunities will increasingly engage in group investments. Individuals looking for alternative funding sources may leverage crowdfunding or partnerships to pursue ownership of properties. In addition, fractional investing may potentially allow some entrepreneurs to pursue properties in the luxury market.
However, fractional ownership does not come without potential downsides. For example, selling a property with multiple owners, or with multiple funding sources, will add complexity to an already intricate process. Entrepreneurs should mind their due diligence and obtain legally-bound agreements before diving into any type of investment project. On the other hand, buying properties with multiple partners comes with the benefit of helping spread and reduce risk.
5. Smart Home Technology
It should be no secret by now that millennials, and in the coming years Gen Z-ers, are at the forefront of the home buying market. A clever entrepreneur will develop an understanding of these potential buyers' preferences and outfit properties in such a way that caters to each generation's consumer preferences. Smart home technology has already created a buzz in the housing market and rises to the top ranks of 2018 real estate trends.
According to a study conducted by NPD Group, 41 percent of millennials report having an interest in owning smart home products. This is in contrast with Gen X's 28 percent and the baby boomer's 19 percent. Moreover, one out of four millennials have installed at least one smart home product in their homes, compared to the mere 12 percent of the rest of the population. Gen Z-ers reportedly show even stronger preferences for gadgets and interconnectivity. Recent smart home products are relatively easy to install and connect, and are increasingly affordable over time. As more players enter the smart home and automation space, niche markets for various products will also develop. Sellers should notice increasing access to different varieties of affordable smart home products so that they may attract these younger generations of buyers.
In addition to smart home technology, technology in general will shape the real estate market in 2018. A recent article published by The Close discusses innovative technology trends that are taking the industry by storm like predictive data, social media usage, 3D applications and mobile. These advances in technology are expected to change the way real estate professionals generate leads and appeal to buyers. For example, investors who focus on "mobile first" advertising will see a rise in millennial leads. In fact, 94 percent of Facebook's monthly active users are on mobile, while LinkedIn is at a whopping 60 percent. Focusing on the different facets technology offers is sure to help investors market to an ever-growing audience.
Although it is virtually impossible to predict 2018 real estate trends with absolute certainty, they are nonetheless helpful in anticipating likely shifts in the market. Investors who strive to get an in-depth understanding of the generational consumer segments, as well as how to cater to the economic context, consumer behavior and preferences of each unique generation will be sure to get a leg up over competitors. Because the new year is just around the corner, investors should take advantage of real estate market predictions and plan their business and marketing strategies accordingly.
What do you think was the most surprising real estate trend on this list? Share in the comments below.
🔒 Your information is secure and never shared. By subscribing, you agree to receive blog updates and relevant offers by email. You can unsubscribe at any time.