A beginner real estate rehabber has a lot to think about.
If you are about to perform your first property fix and flip, it is okay to experience an overwhelming sense of nervousness; however, this is nothing that a little expert advice won't help resolve.
The act of rehabbing a home consists of purchasing a property – preferably for under market value – repairing structural damages and/or performing cosmetic upgrades, and selling it for a higher price than you purchased it for. Sounds simple right? Not without hard work.
Beginner investors often turn their backs on their real estate dreams because they are surrounded by individuals who focus solely on the negatives of investing. However, the fact of the matter is, a person can invest in any market as long as they do the proper research and implement the right systems. A real estate rehabber has the ability to turn his or her passion into a lucrative business as long as they understand the risk involved and know how to look out for common traps.
How To Escape Sneaky Real Estate Rehabber Traps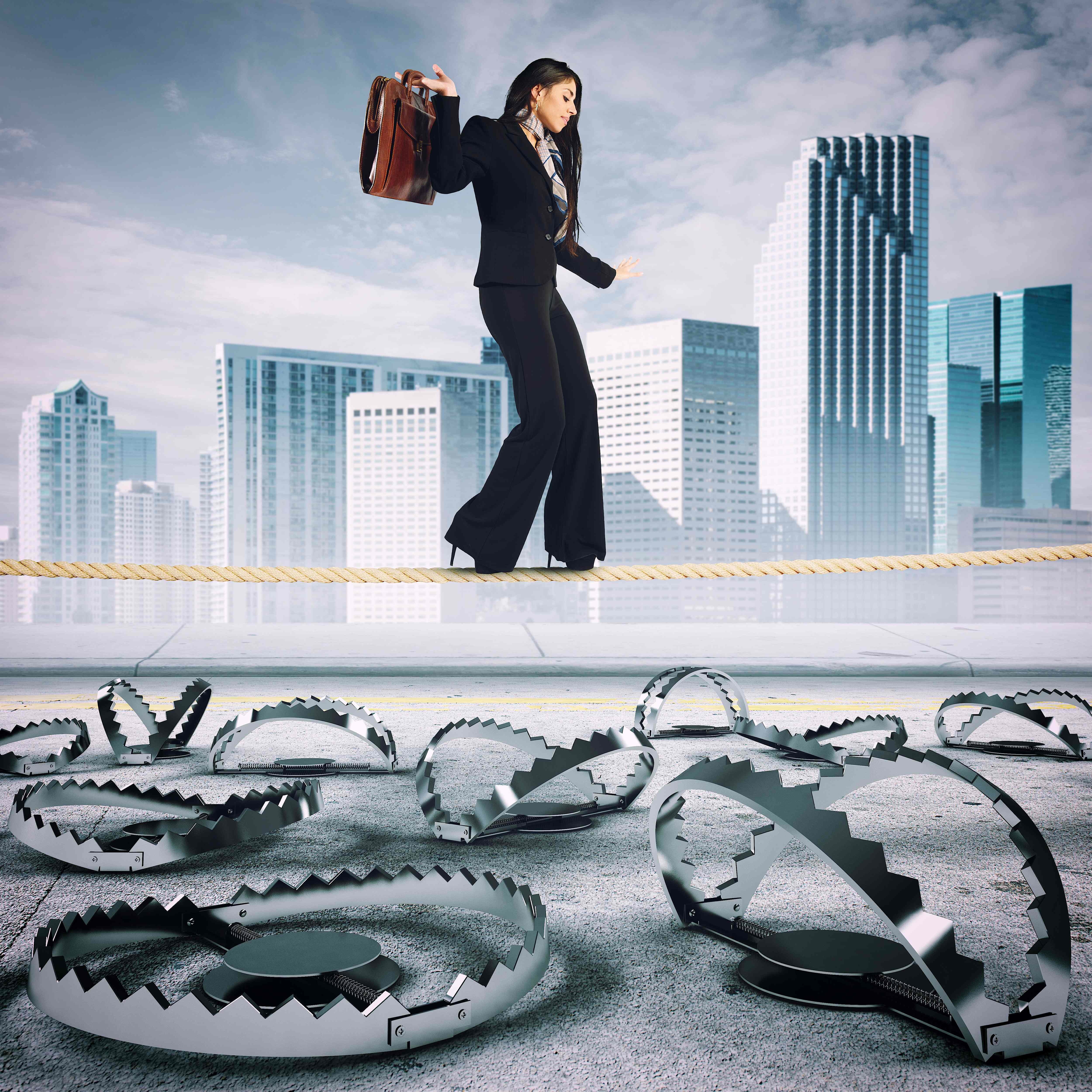 If you've got several leads waiting to turn into potential deals, you can't wait for one to suddenly come knocking at your door. Successful real estate rehabbers have one trait in common: they place an emphasis on proper planning.
Once you've secured a deal, you must decide what kind of rehab you will perform. Will you conduct a few simple cosmetic upgrades (like these 10 rehab projects you finish in one weekend)? Or, is the home nice enough to sell after an easy prehab? Are there structural damages that will require you to carry out more major renovations? Will you focus on implementing environmentally friendly renovations – also known as "greenhabbing" – so that you qualify for certain tax benefits? Once you've determined your strategy, it is important to ask yourself these specific questions before diving into the construction action:
What are the current market conditions in my area?
What does my ideal buyer look like?
Does my marketing campaign target my ideal buyer?
Understanding the real estate market where you are carrying out a fix and flip deal is essential to your success. One way to gain a more well-rounded grasp on market conditions is by analyzing comps in the area. It does not matter what a home was listed for, it matters what it sold for. Only once you've researched your specific market, can you move forward to thinking about your marketing strategy and ideal buyer candidate. If you're ultimate contender is a first-time homebuyer millennial, you should consider launching a social media marketing campaign. If you are targeting older homeowners who are looking to downsize, a direct mail marketing campaign might be more effective.
It is one thing to know the correct real estate flipping strategy, it is another to implement it. Even the most seasoned investors make these simple mistakes, so try to avoid falling into these sneaky traps with your rehab properties this summer:
Improper Estimates. The best real estate rehabbers are not the best marketers, they are not the best contractors, they are not the best negotiators, they are the best estimators. A real estate rehabber must not only calculate an accurate ARV (after repair value), he or she must also use that ARV to determine an estimate cost of repairs. While online sites like Zillow and Trulia are great places for investors to begin their research, they are not the only places to go to come up with an accurate ARV. Consider working with a local professional real estate agent who can work to pull reasonable comparable sales. Your realtor should try and get more specific than simply looking at recent sale prices of homes in the area. They should look at homes that are the same style, were built in the same year, have similar features, and are comparable in size.
Calculating an accurate ARV will in turn help you figure out your cost of repairs. Beginner real estate rehabbers must keep in mind the time and money it takes to successfully fix and flip a property. It is advised to determine a budget and then increase that budget by 10 to 20 percent in order to give yourself some wiggle room. Remember, the best investors allow room for the unexpected. Once you've completed several rehabs, you will have a better understanding of your system; however, until then, it is essential to take note of every move you make. If you keep a physical record of the mistakes you make, problems you run into, people you work with, and materials you utilize, you are sure to improve with every future rehab deal.
Lack Of Due Diligence. Performing proper due diligence goes back to understanding the market conditions of where you are carrying out your rehab before making an offer. There are obvious procedures every real estate rehabber must keep in mind before starting renovations, like hiring an inspector and analyzing comps; however, there are other important questions that must be posed (that are often forgotten). Smart investors will dig deeper and inquire about the neighborhood where the home resides. Is it nearby restaurants, nightlife, entertainment venues, shopping malls, or public transportation? Are there foundation, permitting, or zoning issues that will arise down the line? Is there any construction occurring close to the home? Why is the homeowner selling? Is the home situated in a flood zone or other problematic area? Has there been any mold damage, rot, or pest problems in the past? All of these questions will play a factor in your property's final sale price, and a lack of due diligence could easily result in you generating an inappropriate asking price
Lazy Marketing Efforts. The last thing any investor wants is to carry out a beautiful rehab only to conclude and have no buyers. The best way to prevent this from happening is by placing a large value on your marketing efforts. Even seasoned investors forget to focus on their marketing strategy, but this can be a tragic mistake, especially when not properly rectified. A good marketing campaign can be the difference between a home that sells in 3 days and one that sits on the MLS for two months. Keep in mind however that you should not choose a marketing strategy at random. Determine your target audience and then tailor your strategy to suit that specific audience. Whether you select a direct mail marketing campaign, an email marketing campaign, or a bandit sign campaign depends on your ideal buyer profile, but there are three basics strategies every real estate rehabber should be apart of:
Social Media Marketing: It is essential to create social accounts on the primary social media platforms if you want to be a successful investor. Facebook, Instagram, Twitter, and LinkedIn are all great sites for professional investors who want to get the word out about their businesses. Active social media accounts will attract millennial first-time homebuyers and give prospective buyers an inside look into your properties. Staying up to date with social media is something you won't regret.
Content Marketing: If you want to stand out as a thought leader in your industry, content marketing is a must. Content marketing involves creating unique content to share with the world that shows off your knowledge and expertise. Share your blog content across your social media sites and you will be networking with like-minded professionals in no time.
Direct Mail Marketing: Direct mail marketing is one of the most effective marketing strategies because it allows you to easily target a specific group of people. Whether you target homeowners who are behind on their tax payments, individuals who inherited a home following a loss, or foreclosures in the area, is up to you.
Don't fall into the category of real estate rehabbers who do not succeed. As long as you make a special effort to avoid these simple mistakes, you will be on your way to closing your first rehab deal in no time.