Pursuing a career as an entrepreneur can lead to several benefits, but that does not mean it is without challenges. Many entrepreneurs find themselves struggling to maintain focus and motivation in the absence of a nine-to-five job. Luckily, with the assistance of technology, there are a variety of entrepreneur resources that can help keep any investor engaged and full of new ideas.
If you find yourself needing a little extra inspiration (or motivation), the following entrepreneur resources can help you elevate your mindset and your business.
---
---
[ Do you have what it takes to run your own real estate business?
Register for a FREE webinar
, where you can learn from experts how to replicate successful business systems. ]
---
---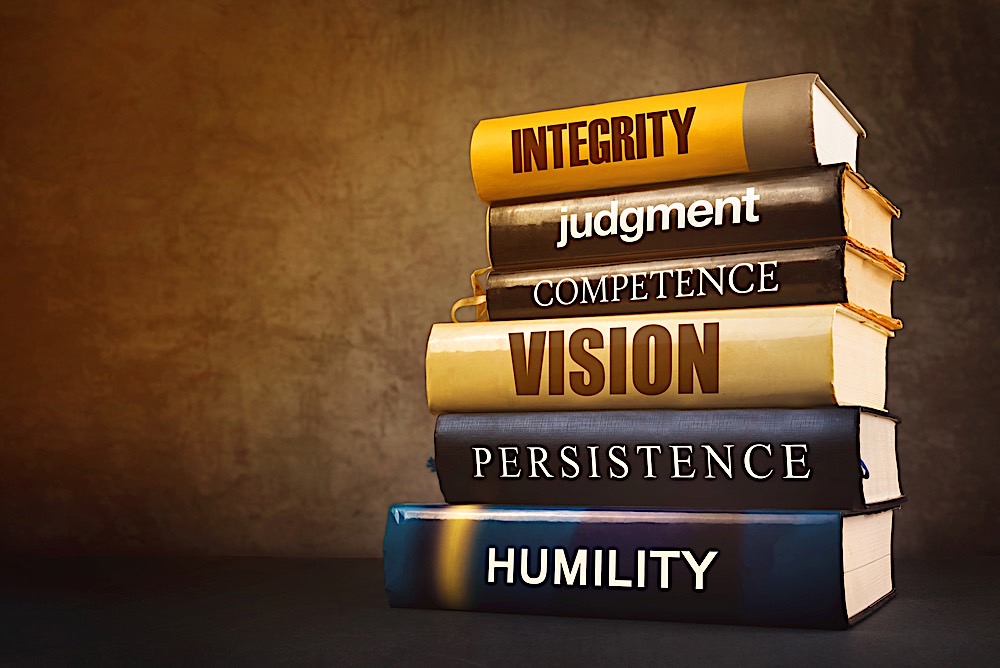 40 Entrepreneur Resources to Jumpstart Your Business
The best entrepreneur resources are those that can:
Educate you on best practices and entrepreneurial know-how

Keep you up-to-date on industry trends so that you can maintain your competitive edge
There are several different resources you can draw from. We organized this list by:
Books

Podcasts

Blogs

Apps
It might sound difficult to add anything else to your lengthy to-do list, but remember that the best entrepreneurs understand the importance of making time for continuous improvement. And you'll find that all of these resources are enjoyable and engaging—you won't mind working them into your weekly schedule!
10 Books for an Entrepreneur Mindset
One of the best entrepreneur resources is a good old fashioned book. The "Business" section of your local bookstore might be the first thing that popped into your head. However, it's recommended that you seek out a variety of different books. That will help you uncover new perspectives and advice.
Here are 10 excellent books that will help you develop an entrepreneur mindset. These books range from educational guides to introspective memoirs.
1. Educated, by Tara Westover
This memoir provides insight into one woman's unconventional upbringing and her journey to receive a Ph.D. She was born to survivalists who lived an isolated life in the Idaho mountains, and she didn't receive a formal education or even professional medical care until she was 17 years old. This book might not teach you any economics principles, but it has a lot to say about the importance of seeking knowledge—how the desire to learn new topics can open doors for you.
2. The Power of Broke, by Daymond John
You might know Daymond John from Shark Tank. His bestselling book, The Power of Broke, gives you insight into how being broke and chained to a tight budget can motivate you to do great things. This is a relatable read for any entrepreneur, and you should pick up a copy if you're looking for a little extra motivation.
3. The 4-Hour Workweek, by Timothy Ferriss
The 4-Hour Workweek was published in 2007, but it's more relevant now than ever. Author Timothy Ferris describes how he's created a luxury lifestyle by working remotely and moving overseas. He also gives advice on how to find meaningful work and how to ditch the traditional notion of a "career."
4. How to Win Friends and Influence People, by Dale Carnegie
Most entrepreneurs can't find success on their own. At some point, you'll have to rely on networking and your people skills. Dale Carnegie's famous bestseller—published way back in 1936, but still hugely popular—can help you hone certain social skills so that you can succeed in business and your personal life.
5. David and Goliath, by Malcolm Gladwell
The biblical David and Goliath story is often used as a metaphor for the underdog's struggle against the giant. You might feel like an underdog if you're faced with an intimidating hurdle in your entrepreneurship—whether it's a strong competitor or a personal hardship. Malcolm Gladwell examines the "David and Goliath" metaphor through the lens of business, psychology, and culture so you can learn how to uncover your hidden strengths and overcome any obstacle.
6. Good to Great, by James C. Collins
Ever wonder why some brands achieve more success than others? This book summarizes the conclusions from a 21-person research team that analyzed how some major brands could leap ahead of their competitors. This is an insightful book for any entrepreneur who dreams of creating the next globally-recognized company.
7. All Marketers are Liars, by Seth Godin
Never got a degree in marketing? No problem! Seth Godin's book details one of the best marketing principles that every entrepreneur should know: storytelling. Godin explains how you can use storytelling to build your brand and get customers to buy your product.
8. In the Company of Women, by Grace Bonney
This book features a collection of advice and stories from over 100 female entrepreneurs from many different backgrounds. This is a great book to pick up if you want to gain new perspectives or find motivation. You'll learn how to create more effective work habits, how to build strong professional relationships, and how to rely on your gut instinct to make the right decisions.
9. Year of Yes, by Shonda Rhimes
Written by ultra-successful Hollywood producer Shonda Rhimes (creator of Grey's Anatomy and Scandal), Rhimes describes how she transformed from being a shy introvert to a more courageous risk-taker. This is a great book for those introverted entrepreneurs who feel as if they're holding themselves back and missing opportunities.
10. Steve Jobs, by Walter Isaacson
This is a biography of one of the world's most influential entrepreneurs. There's a lot you can learn from the life and career of the late Apple founder: how to innovate, how to create a good business plan, and how to create products that people want.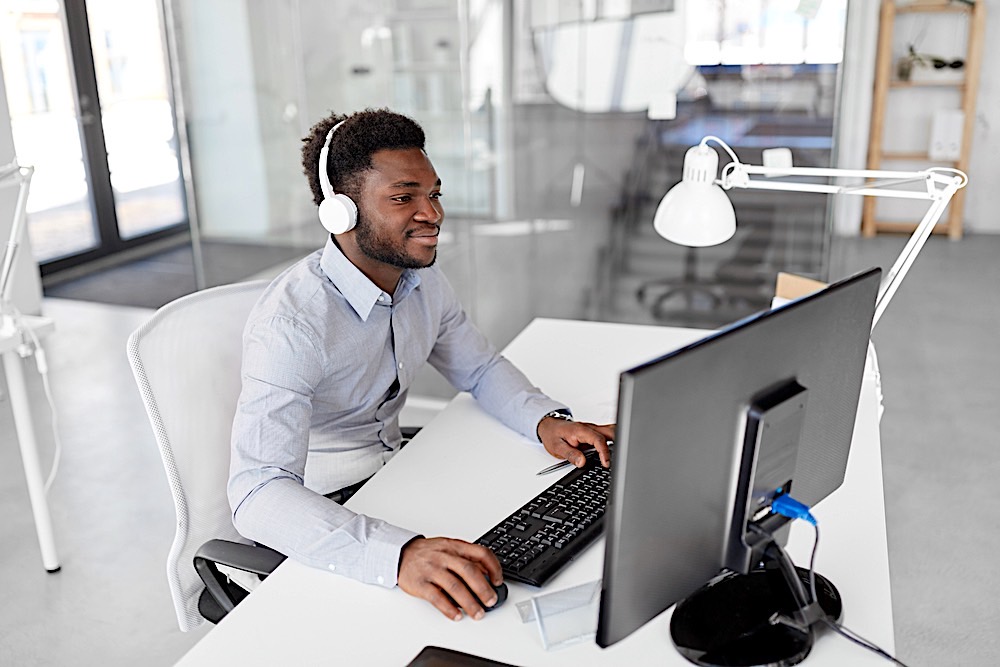 10 Best Entrepreneur Podcasts
If you're not a bookworm, or if you're looking for something to enjoy on your commute, then a podcast might be the perfect entrepreneur resource for you. Here are 10 great podcasts for anybody with an entrepreneurial spirit.
1. The Tim Ferriss Show
Tim Ferris, author of The 4-Hour Workweek, interviews various successful individuals, from athletes to movie stars, to entrepreneurs. The podcast aims to help you uncover tactics and mindsets you can use to find success in your own personal or professional pursuits.
2. Marketing Over Coffee
Here's a great podcast you can listen to while you're sipping on your morning coffee and winding up for the day. The Marketing Over Coffee podcast covers a handful of marketing topics in each episode. It's a fun way to expand your marketing knowledge or to brush up on your skills.
3. The Mind Your Business Podcast
The Mind Your Business Podcast focuses on helping you develop a mindset that will make you happier and more productive in your work life. Topics include "Inspiration," "Manifestation," "Mindset," and "Increased Performance."
4. This Week in Startups
This Week in Startups is an entertaining podcast covering the latest stories from the world of business and startups. The stories that are discussed on the podcast range from funny to thought-provoking. It's an entertaining and insightful listen for entrepreneurs.
5. Goal Digger
Goal Digger is hosted by the delightful Jenna Kutcher. This is a workshop-style podcast that helps you sort out your personal and professional ambitions into smaller, actionable goals. You'll learn how to develop better goal-planning strategies.
6. Smart Passive Income
Want to develop a passive income? The Smart Passive Income podcast covers a variety of weekly topics that include investment strategy and entrepreneurship. You'll learn how you can make your money work for you in the most efficient way possible.
7. How I Built This
How I Built This is an NPR podcast, so you know it's high-quality. Hosted by Guy Raz, this podcast delves into the stories behind some of the world's largest and most influential companies. It tells the behind-the-scenes stories about the entrepreneurs and innovators that built outstanding businesses.
8. Perpetual Traffic
Perpetual Traffic is a podcast hosted by DigitalMarketer.com. As you might have guessed, this podcast covers all things digital marketing, from SEO to email marketing. Most businesses rely on digital marketing in some way, so this is a good podcast to listen to if you're going to start your own company.
9. Entrepreneurs on Fire
Here's a 'covers-all-bases' podcast that features interviews with successful entrepreneurs. Guests reveal the business strategies and personal habits that lead them to success—and which can lead you to success, too.
10. Beyond the To-Do List
Overwhelmed by your to-do list? This podcast gives you key strategies for managing your everyday personal and professional tasks so that you can be more productive and less stressed. The podcast frequently emphasizes that the end goal of productivity is to live a more fulfilling life.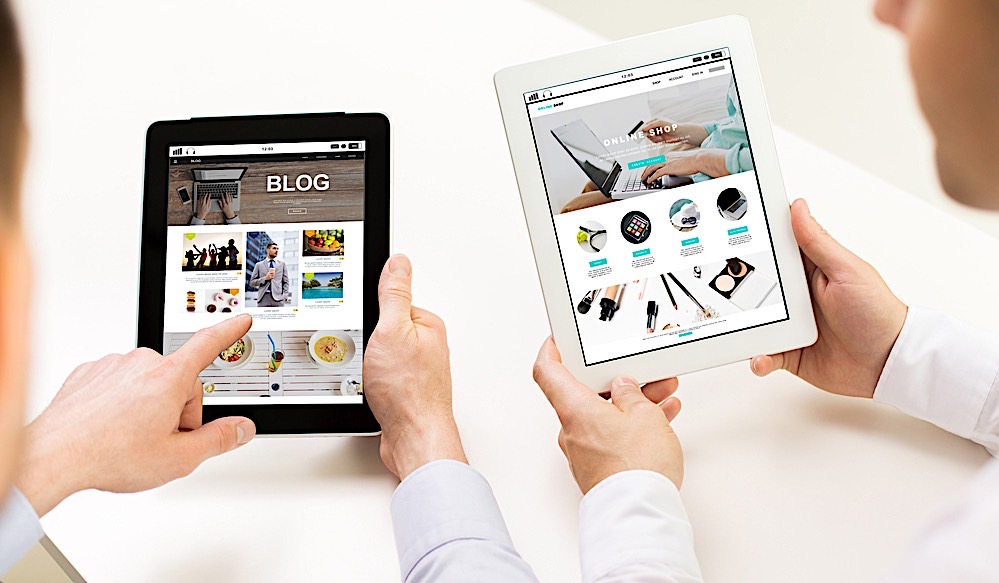 Top 10 Blogs for an Entrepreneur Mindset
Blogs are a great way to educate yourself on the latest business trends and develop a better entrepreneur mindset. Here are 10 fantastic entrepreneur blogs that you can bookmark.
1. Small Business Trends
Small Business Trends is a website you can visit every morning for a daily dose of industry news and insights. The blogs on Small Business Trends cover practically every facet of business and entrepreneurship, so it's an excellent resource for any kind of entrepreneur.
2. Mixergy
Mixergy is both a blog and a podcast. The blogs cover a variety of business topics, from web traffic to conversions to sales. You can also read excerpts from interviews with bigwig CEOs, transcribed from the podcast.
3. Seth's Blog
Seth's Blog (written by marketing guru Seth Rodin) is about as simple as they come. Enjoy short, daily blog posts on any number of topics, most of them having to do—in some way—with marketing. You'll enjoy this blog if you're interested in marketing and if you've got a busy schedule and don't have the time for longer content.
4. Social Media Examiner
Do you need to run a social media campaign for your business? The Social Media Examiner is a terrific resource. The blogs cover a variety of topics pertaining to social media marketing, plus industry insights and trends.
5. Women on Business
Women on Business features blogs that are relevant for women entrepreneurs. They range from marketing tips to networking strategies to interviews with successful female CEOs. Many of the topics may be helpful for male entrepreneurs, too.
6. Cloudways
Cloudways is primarily a cloud hosting platform, but their blog is beneficial for entrepreneurs who own a web-dependent company. Most of the topics cover best practices in web design and hosting. There are frequent reviews of WordPress plugins and themes.
7. Under 30 CEO
If you're a younger entrepreneur, you'll probably enjoy Under 30 CEO. While the blog covers a wide array of business topics, there's a particular emphasis on strategies for those who are just beginning their entrepreneur journey.
8. StartUp Mindset
Launching a startup company is a mentally exhausting process, and that's why you could benefit from the blogs on StartUp Mindset. These blogs will give you strategies to develop healthier and more productive work habits that will lead your startup to success.
9. Copy Blogger
If you're a copywriter or need to write some copy for your business, you should bookmark Copy Blogger. This website features a collection of blogs that discuss copywriting best practices, along with other marketing topics.
10. Both Sides of the Table
Both Sides of the Table is an entrepreneurship blog that provides perspectives on business management, from ethics to marketing strategies, to dealing with adversity. It's a blog that can help entrepreneurs improve their leadership skills.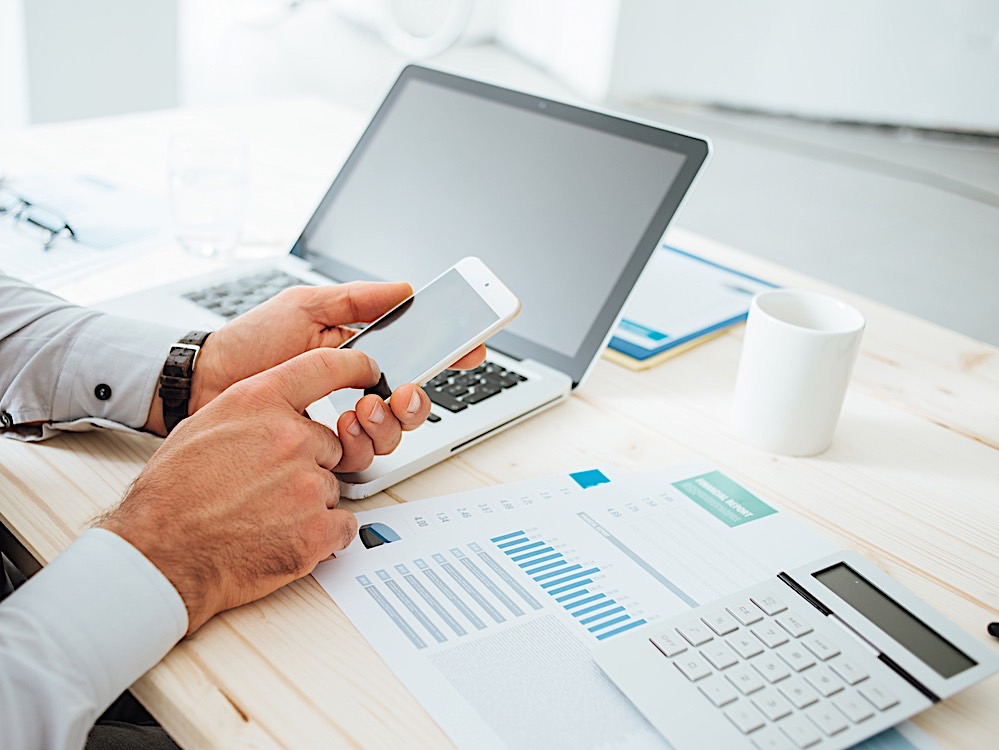 10 Apps Entrepreneurs Must Have
In the business world, some apps aren't just accessories—they're necessities. The right apps can help you streamline your business operations or maintain a more orderly work schedule or work-life balance. Here are 10 apps that entrepreneurs must have.
1. Calm
Feeling stressed? The Calm app is designed to help you find your inner zen through guided meditations and soothing audio-visuals. It can help you maintain good mental health if you have a lot on your plate.
2. Square
Square is arguably the most popular POS system for small businesses. Once you set up an account, all you have to do is download the app on a smart device of your choosing, and you can begin taking cash and credit card payments.
3. FlipComp
FlipComp is an app that's built for real estate investors. The app allows you to search for real estate deals by profit margins. It's an easy way to analyze prospective investment deals.
4. Asana
Asana is a task management platform that allows you to schedule out your month by creating individual tasks. The calendar-based interface is very intuitive and can help you gain a better perspective of what you need to be complete in a given day, week, or month.
5. Salesforce1
Salesforce1 is the mobile app for Salesforce, the comprehensive marketing platform for small businesses. Salesforce enables you to plan and execute marketing campaigns. If you have an account, you can access all of those features on your smartphone or tablet with the Salesforce1 app.
6. DocuSign
Do you frequently need to exchange signatures? DocuSign is an app that enables you to quickly sign and exchange contracts, agreements, and liability forms. You'll never have to use your printer or scanner.
7. To Do
Unfortunately, Wunderlist is no more. But the follow-up, Microsoft's To Do app, is a great list-making application that provides you with a simple but effective way to keep track of your daily or weekly tasks.
8. Pocket
Pocket is a "save it for later" app that enables you to save blogs, articles, photos, and other types of media so you can view them later. It's a good tool for those on-the-go entrepreneurs who don't have very much downtime during the workday.
9. Mint
Mint is a financial management app. You can create a budget and keep track of all your expenses so that you stay ahead of your finances. Since you'll probably be spending a lot of time managing your business finances, you should download the Mint app and ensure that your personal finances don't fall to the wayside.
10. Redfin
Here's another great app for real estate entrepreneurs. Redfin provides you with thousands of property listings. It essentially provides you with on-the-go access to the MLS.
Summary
The best entrepreneur resources will help you educate yourself on best practices and industry trends, help you develop more productive work habits and mindsets, and help you manage all the daily tasks that can be overwhelming if not handled correctly. Books, podcasts, blogs, and apps are the best kinds of entrepreneur resources. Make a habit of consuming these resources every day or week so that you're continuously developing your knowledge and work habits.
---
---
[ Thinking about investing in real estate?
Register to attend a FREE online real estate class
and learn how to get started investing in real estate. ]
---