Key Takeaways
---
If you're thinking about renting out a property, then you'll need to know that finding tenants, or rather, finding the right tenants, is arguably the most important key to protecting your bottom line. Great tenants will pay rent on time, minimize wear and tear on your property, and will even alert you on any damage or maintenance issues in a timely manner so that they can get addressed promptly. If you're wondering how the pros go about finding a tenant that best suits their rental property, you'll want to keep reading.
Tips for Finding Tenants
Finding good tenants can be boiled down to two main steps: marketing and screening. In this first section, we will provide an overview of the most commonly used marketing tactics. This step is important because you'll want to cast a wide enough net so that you have a strong tenant pool to choose from. Later on, we'll show you how to take your applicant pool and narrow it down to the best possible fit for your property.
---
[ Thinking about investing in real estate?
Register to attend a FREE online real estate class
and learn how to get started investing in real estate. ]
---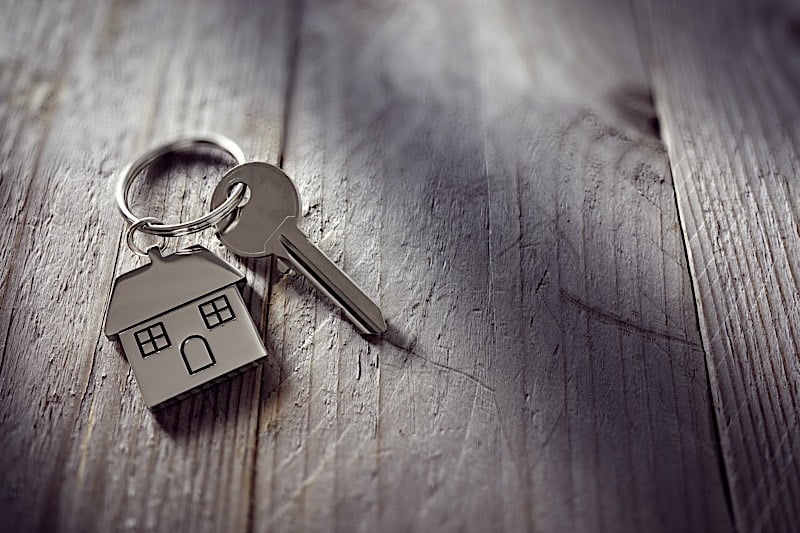 Yard Signs
When you're ready to put a rental property on the market, putting up a "for rent" sign should be a no-brainer. Although these signs can be inexpensive, cheaper models tend to be small and have poor visibility from the road. Savvier businesspeople tend to invest in their yard signs to help attract more attention to their properties. For example, nicer signs can feature a box that holds printouts of all pertinent information on the property. The more you can get the word out about your property, the greater the chance you will have a larger applicant pool to choose from.
Real Estate Listing Sites
The internet has made it easier than ever to market your listing to large audiences. You need to take advantage of all the free listing sites that are available. While the popularity of Craigslist has declined in recent years, it's still a viable option that should not be ignored. Not to mention, listing on Craigslist is free, and many renters still look to the site to find listings. Check out some top tips on how to write high-traffic Craigslist ads. In addition to Craigslist, Trulia, Postlets and Zillow are other popular sites that allow users to post listings free of charge. Keep in mind, the quality of the description and pictures you include in your posting will go a long way in terms of effectiveness. Studies have shown that consumers will quickly skip over a posting with no or poor quality photos, as visuals are an important aspect of online shopping.
Personal Contacts
One of the things you should do if you're looking to fill a vacancy is to tap into your personal contacts, where you're most likely to find a quality tenant. Finding a tenant is very much like networking, in that you get out of it what you put in. Social media has made it as easy as possible to reach your personal network that you've built up in an instant. A quick post on Facebook, Twitter or Instagram can help you reach hundreds of people with just one click. All it takes is one person to have interest or to know somebody to get your property rented without having to pour a large portion of your budget into marketing.
The Local Neighborhood
Most prospective tenants who want to rent your property will be locals, so why not target your marketing in the neighborhood? Spend time posting fliers in local shops, leaving small handbills on front doorsteps and putting up signs in as many high-traffic areas as you can find. The fliers and signs should be attention-grabbing, such as printed on bright colors with large, legible contact information.
Open House
One of the most important steps in your rental property marketing campaign would be your open house. The large majority of tenants would never want to rent a property sight unseen, so it is important to give yourself enough time to host open houses. However, this can get tricky if your property is currently occupied and you want to minimize your vacancy rate as much as possible. Many landlords will strike up an agreement with their current tenants to keep the property clean and tidy for a few weeks. Then, they will set up a recurring timeframe, such as weekend days for a few hours each week during which time the tenants will allow you to show the unit to prospective tenants.
Current Tenant
Some landlords forget to leverage their current tenant to launch their new tenant search. This should be a no-brainer, but you should first and foremost double-check to see if the current tenant wants to renew their lease or not. If not, they may have a great tenant to refer. If you have a good relationship with your tenant, they should be willing to spread the word about the upcoming vacancy. Any friends, family and coworkers that visited the property could be a potential target. If you have a good tenant, you should treat them like gold. You should do everything you can to convince them to stay. If you have to discount the rent, it may make sense. A good tenant will save you time and money over the long run.
Social Media
Most people realize the marketing power held in social media, when used correctly. Something as innocent as an animal video can be viewed by thousands of people in a matter of minutes. Although you may not have the same reach as a viral video, reaching out to your social networks can have great effects. Your posting will be viewed by all the people closest to you, and from there, your connections will help you reach new audiences by sharing your posts. In doing this a few times, you can reach hundreds of people from just one post. All you need is for just one person to have interest in your property to find a good tenant. You don't need to post your property every day, but if you do so once a week you can see results. It also doesn't hurt to ask your friends to share your post. The more people that you can reach, the higher the chances you'll have of finding a great tenant.
Network/Word of Mouth
Besides social media, you should reach out to your network in more personalized ways. Everyone you have come in contact with in business should get at least an email about the property. You never know if your realtor or attorney has a client looking for a rental. These can be people that you've worked with in the past and have a relationship with. They will recommend the property and pass your information along without hesitation. You should also not be afraid to talk about the property when encountering business contacts in person. For example, every networking or investment club meeting you attend should be treated as an opportunity to talk about your property. You never know who knows someone that may be looking in the area. Even if they don't have a need, they may have someone that does. Read more on this topic in our investor's guide to word-of-mouth marketing, and how you can better leverage it for your business.
Bandit Signs
You most likely see bandit signs more than you realize. Every time you are in the car and see a small yard sign – that's a bandit sign. Whether they are in the ground or on a telephone pole, they often grab your attention, and can be an inexpensive way to advertise your property. Start by placing a sign on the property that you are looking to rent. You can also put them on every property you own. Something as simple as a "for rent" sign with the number of bedrooms and baths could get your phone to ring. Busy intersections are a good place to put your signs. Before you do this, you should contact your city and inquire if there are any regulations pertaining to bandit signs. If someone close to you has a house on a busy intersection, ask them if you can place a sign on their yard. A busy street sign has hundreds of driver views every day. Find out some more examples of how to effectively integrate bandit signs into your marketing strategy.
Newspaper
Although newspaper readership has declined over the years, it is still worthwhile to place an advertisement. There are still many subscribers that like to peruse a newspaper's weekend edition; especially the classified section. Many newspapers are looking to fill advertisement space and can offer inexpensive options. You can pay for the cost of posting one photo and just enough text space to list a couple of lines about the property and a link directing those who are interested to more information.
How to Ensure You Find the Right Tenants
All it takes is one bad tenant to negatively impact your real estate investing business. In most cases a tenant doesn't become a problem overnight. Dealing with bad tenants is not only time consuming and frustrating, but they will also impact your bottom line. You can avoid having to deal with a bad tenant by doing some due diligence in the beginning to help save you time and money down the line. Here are five things you can do to find the best possible tenants.
Application: The rental application should be designed in a way in which you get the most information possible out of applicants, without making it too long or intimidating in a way that it scares them away. Information obtained through the application should include employment, income and rental history. These are the very basics included in any standard application, so if your prospective tenant balks at providing this information, it should be seen as a red flag. It is important to remember that you are not simply looking for a tenant to fill a vacancy, you are looking for the best possible tenant. If you have some doubt after you review the application you should consider someone else.

Credit Check: Along with the rental application, you can request the applicant's date of birth and social security number, which you'll need in order to run a credit check. Be sure to obtain a signed authorization by your tenant before you do so. The first things you need to look for are any bankruptcies, foreclosures, evictions or repossessions. These may not necessarily eliminate the tenant but you need to find out how they got into that situation. You can also look at employment and payment history on the credit report. Simply adding up the minimum monthly payments of the liabilities can give you an idea if they are overextended and should be considered a risk factor. Finally, you want to look for any judgements, liens, collections and charge offs. If someone ignores an account long enough to bring it to collection they may not be concerned with paying their rent on time, or at all.

Income Verification: There are a handful of tenants that truly believe the landlord will take their application at face value. They will list whatever income they think will work to get the property. You have every right to ask for one or two recent paystubs. On the paystub take a look at not only the gross income number but what they have earned to date. You can also look to see if there are any deductions for loans or withdrawals from retirement accounts. Some landlords go so far as to ask for two years W2's or even bank statements. Your tenant is not applying for a mortgage and these items can be excessive and scare good tenants away. Once you know their monthly income and the debts on the credit report you can get an idea if they can comfortably afford the property.

Call Their References: Checking income and employment will give you an idea if they are qualified but you also need to call any listed references. Previous landlords and current employers can tell you more about a tenant than anything else. It is important to call as many different references as possible. One landlord may have a glowing review while another may have left with a bad taste in their mouth. You want to get an idea of their payment history and how they ended the lease. Anything else can be subjective and impacted by the property and the landlord themselves. As for employment, you want to be confident that they will remain employed for the foreseeable future. The longer they have been at a job the more likely they will not be fired out of the blue. Don't just ask for references to be listed pick up the phone and call them.

Security Deposit/Lease Dates: The final step in committing to a tenant is signing the lease and receiving the security deposit. If you are looking for a rental this should not catch you off guard. Not having sufficient funds or asking to meet a week or two later is a definite red flag. There are exceptions you can make in extreme circumstances but this could be a sign of things to come. This is also the case when you set a date to sign and review the lease. Your tenant should be able to work with you on meeting at the property. If they keep canceling or postponing they may not be very responsible, and it's a sign that they will treat your property as such.
Summary
Finding tenants who will be punctual with rent payments and take good care of your property are tricky to find. However, landlords who throw in the towel and take whichever tenant comes their way first put themselves at great risk of disrupting their bottom line. Not only can bad tenants cost a lot of money in terms of repairs of property damages, the time, effort and cost of evicting them and recovering unpaid rent is just not worth it for your business. That's why you are strongly urged to spend the required time in the marketing and screening processes so that you can do yourself a favor and find a great tenant from the get-go.
Do you have any expert tips on how to find a stellar tenant that you'd like to share? We'd love to hear it! Jump into the conversation below: