Investors have enough to worry about without having to wonder if their property will pass inspection. Anyone familiar with the nature of real estate investing knows the amount of work that goes into flipping a home for profits. It just so happens that the inspection process is a necessity and therefore must be addressed—that's why we've provided these home inspection tips.
However, several steps can be taken to prepare your home for inspection and reduce any discrepancies that may occur further down the road. In addition, a proactive approach to your home inspection can make the closing process much easier and prevent you from potentially losing a deal.
Several steps can be taken to make the home inspection process a lot easier. According to John Fryer, owner of Fryer Consulting, a home inspection company in Oakland, CA, "Whatever is wrong with your house will be found out anyway… If you disclose [problems] in advance and provide potential buyers with an inspector's report, it can go a long way to diffuse anxiety and help the transaction go through."
The following is a comprehensive list of home inspection tips you can follow before you hire a home inspector:
Are You Required To Have A Home Inspection?
You are required to have a home inspection if you were required to obtain permits for renovation projects, which is most likely when flipping a house. Although inspection rules differ from state to state, in most cases, rehabbers are required to take out a permit when executing certain types of projects, such as demolishing a wall or installing new wiring. In these cases, the government entity that issued the permit will come and inspect the project at certain checkpoints, along with a final pass-fail inspection. Regardless, it is always a good idea to hire a general home inspection upon completing a project. When you are marketing the property, prospective buyers will most likely want to schedule an inspection, and in some cases, may be required to do so by their lender. It would be best to be aware of any potential problems in advance so that you can address them.
---
[ Thinking about investing in real estate?
Register to attend a FREE online real estate class
and learn how to get started investing in real estate. ]
---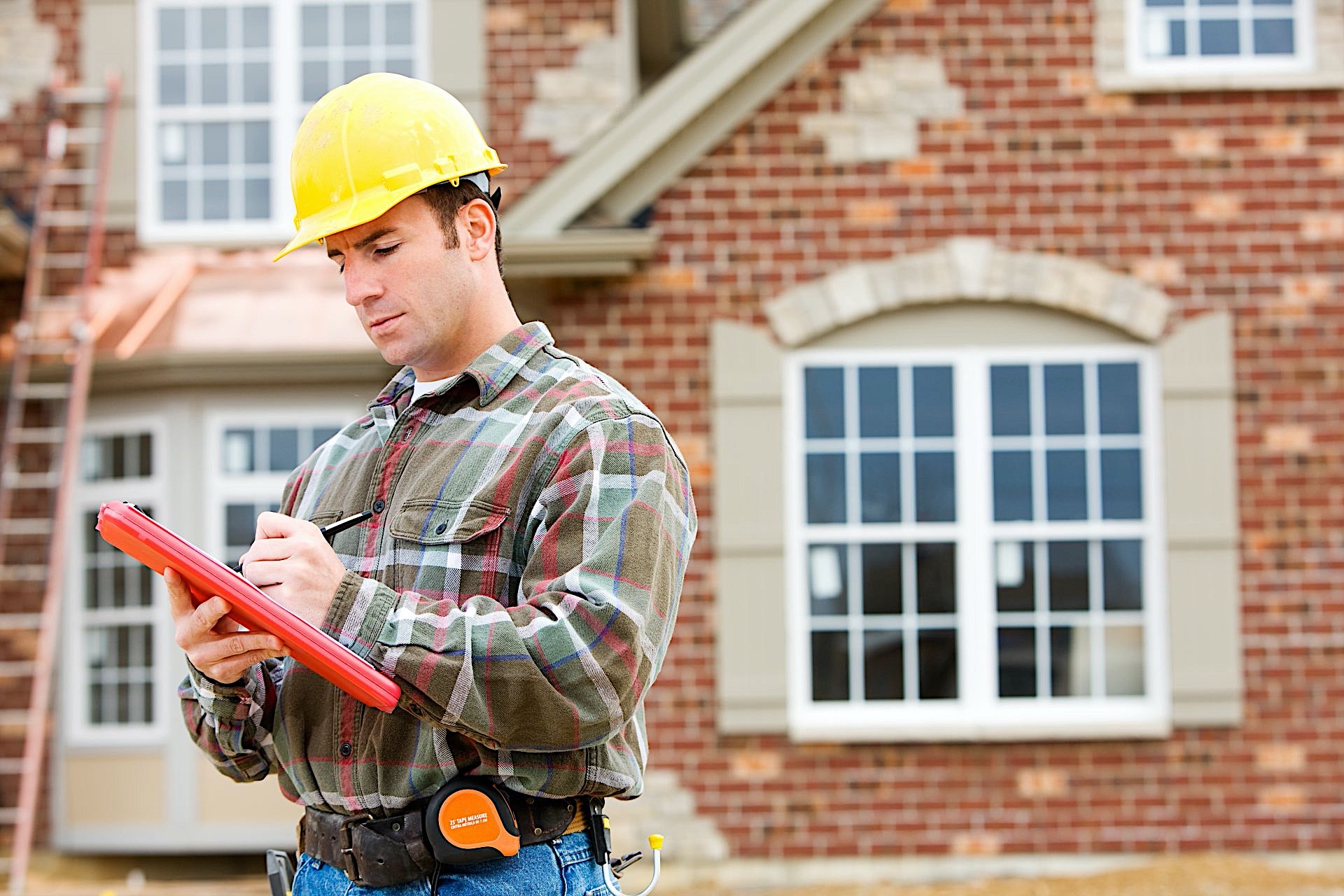 What Is The Average Cost Of A Home Inspection?
According to Homeadvisor.com, the average cost of a home inspection is $324, with a typical range of about $277 up to $388. The determination of pricing is usually associated with the square footage of the property. For example, inspections for smaller homes or condos could cost as little as $200, while larger properties over 2,000 square feet may cost more than $400.
How To Find The Right Home Inspector
It is a sad truth, but a reality, nonetheless: not all home inspectors are created equal—some are unequivocally better than others. That said, you'll want to make sure you take the appropriate steps to find an inspector that works for you. Here's a detailed list of the steps you should take to find an inspector:
Choose someone who wants you present: A great home inspector will want the homeowner to accompany them throughout the process of the inspection. That way, the owner gets the most out of the experience, rather than just looking at a report at the end.
Look at a sample report: Speaking of reports, the quality of the inspection report will also serve as a good indicator. Many inspection agencies offer a sample report on their website, so you can check for clarity, formatting, and whether or not they include photos.
Go through review sites: Yelp, Google, Review, and Angie's List continue to be great places to check for customer reviews. In addition to good ratings, a great company will often engage with customers and address concerns.
Ask about experience and certifications: Interview the inspector regarding their work history, if they have any certifications, as well as if they belong to any professional organizations. This information can help you get a sense of their level of professionalism and commitment to their industry.
Verify their license and insurance: This should go without saying, but one should always double-check that contractors they hire have the required licensing and insurance. Good contractors will often provide copies of these items without your having to ask.
Ask if there is an extra fee for additional items: If you have any areas to inspect that are not usually included in an inspection, such as a septic system or foundation problems, find out if the inspector will charge an extra fee.
5 Questions To Ask Your Home Inspector
There are several questions you should have in mind to help vet any of the home inspectors you intend to hire. While there are countless questions yo be asked, here's a list of the ones you can't forget:
What kind of problems raise red flags? Asbestos, mold, and hidden in-ground oil tanks are the top red flags cited by inspectors. Instead of calling the deal off, if any of these issues are found, ask the current owner to either fix the problem or lower the sales price.
When buying a foreclosure home, what risks do I need to consider? Financial troubles leading to foreclosure can be associated with a disincentive to maintain the home. Look out for issues with the plumbing, such as leaks and obstructions, and in some cases, may even be vandalism and damage.
Do older homes tend to come with more issues? Older homes tend to come with more issues during the inspection, as time tends to bring in the risk of dirt, grime, rot, mold, and infestation. Also, building codes and regulations change over time, so some aspects of older homes may not be up to current standards and regulations.
What about newer homes? Some newer homes are sealed so perfectly to the point that there isn't enough ventilation to help circulate air. If this seems like a risk, ensure an air filter and exchange system installed to maintain healthy air circulation.
What are some things to watch out for when it comes to HVAC? Make sure that your inspector locates the maintenance stickers for your heating and cooling systems. If the system itself looks worn down or has required frequent service calls, it could indicate the need for replacement.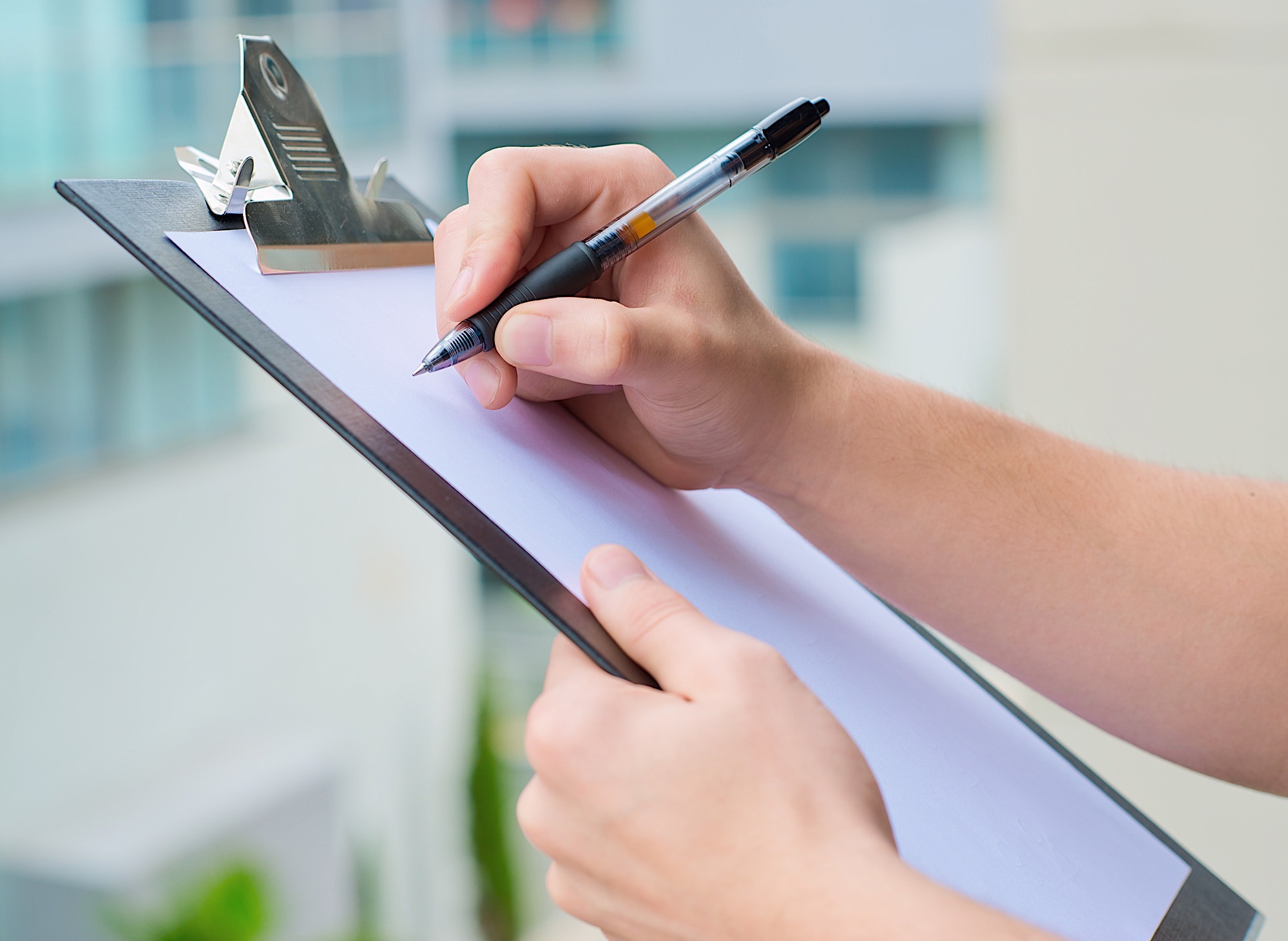 Home Inspection Tips For Sellers
Remove Clutter: As perhaps the simplest step towards passing a home inspection, owners are advised to remove clutter. Basic cleaning will allow inspectors to view areas with little intrusion. This includes the space under your sinks, and anywhere else an inspector may need to venture. With odds and ends out of the picture, it is much easier to conduct an inspection. "It's frustrating not to have good access to electric panels, so move your boxes or your clothes or other belongings out of the way so the inspector can get to it," says Fryer. "We also need access to your heating and cooling system, any place with mechanical equipment, so move anything that blocks that access."
Empty Your Appliances: Tip two is rather simple, yet often overlooked. Be sure to empty any appliances that may need to be turned on before an inspection. This includes the washing machine, dryer, dishwasher, or stove. Not only is it polite to the respective inspector, but also removing any debris from these machines makes the process flow much smoother. No inspector wants to deal with a smoke alarm when they test the oven.
Provide Attic Access: If your home has an attic, and many of them do, be sure there is easy access granted. This can be as simple as providing a ladder for the inspector. "If you want to be your home inspector's new best friend, set up a ladder to the attic," says Brian Koepf, founder of Gatekeeper Inspections in Leesburg, Virginia. Without access to the attic, inspectors will take longer to do their job. This may also require you to remove any obstacles in the way of the attic entrance. You do not want an inspector to have to move something you could have done yourself.
Get Away: It is a good idea to leave the premises before the inspectors arrive. In fact, many experts suggest leaving an hour before their scheduled time, as inspectors tend to arrive early to prepare for their task. With owners out of the picture, investors will be more proficient. "It's best for the sellers not to be present because the buyers and the inspector will be more comfortable and can speak with more candor," says Fryer. "It's best not to have dogs around, especially if they're aggressive."
Unlock All Doors: We advise unlocking every door prior to the arrival of an inspector. Seeing as how the investor needs to view every area of your property, it only makes sense to prep each area for their inspection. Fryer recommends unlocking any gates and doors to a garage, shed, or crawl space.
Disclose Known Flaws: While it may go against every instinct you have, disclosing your home's flaws is imperative. Fryer says sellers should disclose any issues they're aware of in their homes, such as a leak or an air conditioner that only works intermittently. "Don't imagine that people will react strongly to a flaw in your home. It's better to disclose everything upfront, so you avoid surprising the buyers. They react more negatively if you've kept something secret." While it would be better to have everything fixed before the inspection, those items that require your attention should be disclosed. At the very least, leave a note for your inspector acknowledging your willingness to have them fixed soon.
Documentation of Maintenance: Provided that you recently had something repaired, you must maintain documentation of said repairs. We advise owners to create a separate folder for these documents, as it will provide the inspector with easy access to what has been done. This includes insurance claims from damage that was done in the past. The same documentation should be kept for inspections that reveal no problems. If an engineer recently inspected your property and failed to notice any flaws, make your inspector aware. This information is relevant to their current inspection and should ultimately help them.
Check Light Bulbs: As simple as it sounds, make sure your light bulbs are working. Inspectors have to report everything. While it may seem insignificant, a light bulb that is not on may indicate more serious problems. Perhaps it is a wiring problem. It is better to avoid this by making sure all of your lights work accordingly.
Limit The Inspector's Work: This does not mean you are doing their job for them. It simply means do anything you can to make their job easier. Every tip in this article falls under this category. Remove anything that may get in their way to facilitate a smoother inspection. A neat and accessible home can result in a more favorable impression for the inspector, which could help your home sell a lot faster.
Home Inspection Tips For Buyers
Home inspections aren't only meant for sellers, as buyers will benefit immensely from listening to what professional inspectors have to say. Therefore, if you are looking to buy a property, here are a few home inspection tips for buyers:
Make The Inspection Official: This is one home inspection tip you cannot afford to overlook. Only telling the seller verbally that you plan to get the house inspected before closing isn't always enough. Work with your agent to make the inspection official by writing it into the contract as a contingency clause. A contingency clause "requires a specific event or action to take place for the contract to be considered valid." With an inspection contingency clause, the buyer can specify a certain amount of time to inspect the property even after both parties have signed the purchase offer. This will allow the buyer to back out of the deal if an agreement on repairs cannot be negotiated.
Don't Forego The Inspection: The inspection is far too important to forego, altogether. Sometimes sellers will ask to forego the inspection but do not do so without making certain you know what you are buying. The inspection is designed to protect you, so be sure to use it. If you are buying from someone you know personally, it may be tempting to waive the inspection, but always keep this home inspection tip in mind. Some maintenance issues aren't obvious to most people, so a thorough inspection will only help you in the end.
Price Doesn't Always Associate With Quality: Do not assume that the most expensive inspector in an area is the best. Likewise, don't assume the cheapest inspector is the worst. Instead of basing your decision on price, make your choice based on reviews. A good inspector will likely have a following that is willing to promote their services.
Be Present: Buyers should always be present for the inspection. Do not let the inspection begin without you. A good home inspection tip is always to be prepared to attend the inspection on time and ask questions while you are there. Ask the inspector what their concerns are; they may have had the same issue with a previous house. While everything will be on the report, it will be easier to understand if you can see it visually and have it explained to you.
Don't Get Too Involved: While you should always be present for an inspection, there's only so much you should do. Do not proceed to tell the inspector how to work. They know what they are doing, and your interference will only prolong the process.
Know When To Ask For Repairs: There will be some negotiations that need to be addressed when it comes to repairs on damage or flaws to the property. As a buyer, you can request from the seller for a contractor to fix it. Alternatively, you can ask for a credit or reduction in the price to have the money to fix it yourself. And lastly, you can leave the flaw how it is. It is the responsibility of the seller to repair any major structural issues or safety problems. The buyer can handle anything cosmetic once the property is purchased. A house inspection tip to remember is to assess if and when you need to ask for repairs.
Ask About Ancillary Inspections: Some home inspectors can specialize in more detailed reviews called ancillary inspections. Even if they don't have the expertise to help you, a general inspector can refer a buyer to specialty inspectors who can accurately assess individual components. Keep in mind that these special inspections have an additional fee.
Home Inspection Tips For Multiple Units
Home inspections don't just apply to single-family homes. In the case of purchasing an apartment complex or multifamily units, it is highly recommended to have a home inspection beforehand as well. This is because larger structures require the inspection of several more areas you would not worry about in a typical single-family home inspection.
Being responsible for a multifamily building means more of your attention should focus on liability. Owning a multifamily property comes with similar financial responsibilities as owning multiple properties. Consult your attorney on what will need to be repaired or updated throughout the course of your ownership. Futures updates may include appliances, roof or boiler replacement, or electrical replacements.
A highly advisable home inspection tip for multiunit properties is to hire a professional inspector before purchasing. The inspector should have access to the entire building, including the roof, basement, and other shared spaces. In addition, all appliances, electric outlets, and circuit breakers should be covered in the inspection.
Summary
The home inspection process is important for both buyers and sellers. With our home inspection tips, sellers can prepare their homes properly, and buyers can know what to expect during a home inspection. As a seller, you can prevent falling out of a deal, and as a buyer, you can remove any anxiety by asking the right questions and seeing any problems first-hand.
---
Ready to start taking advantage of the current opportunities in the real estate market?
Click the banner below to take a 90-minute online training class and get started learning how to invest in today's real estate market!