Are you getting ready to buy a home in 2022? Buying a house is no easy feat. Not only is it financially draining, the process can also be emotionally taxing. You can mitigate some of these challenges by coming into the process with a game plan. Here's a guide on how to buy a house for first-time homebuyers in 2022.
Are You Ready To Buy A Home For The First Time?
Deciding to buy a home for the first time is a major commitment. If you can pull it off, you'll likely feel proud while having some peace of mind about your financial future. However, some new homeowners bite off more than they can chew and end up underwater.
Before you decide to buy a home, make sure you're truly ready. First, consider whether you're ready to put down roots in one place or if you prefer to maintain flexibility. Second, consider your employment income and financial status. Can you afford a down payment, a mortgage, plus housing repairs and maintenance and still live comfortably?
Timing is also important. For instance, it could be a hassle to buy a bachelor or bachelorette pad and then get married and have kids months later. Alternatively, what if you invest in your first starter home with your partner and then get relocated for work soon after? If you expect major lifestyle changes to enter the pipeline, it may be wise to hold off until things feel more stable.
Last but not least, even if you feel ready to buy a home, make sure the housing market is ready for you. Your credit health and access to liquid assets are major factors used by financial institutions to evaluate your home loan worthiness.
13 Steps To Buying A House In 2022
If you decide to buy a home, going into the process knowing what to expect will make things less stressful. The homebuying process is long and intricate, so it's helpful to break it into smaller steps.
Here are 13 key steps to buying a house in 2022:
Calculate How Much You Can Afford On A House

Begin Saving For Your Down Payment & Closing Costs/p>

Research Which Mortgage Is Best For You/p>

Get Preapproved For A Mortgage

Find A Real Estate Agent

Begin House Hunting

Choose A Home & Make An Offer

Conduct A Home Inspection

Get A Home Appraisal

Negotiate Repairs & Credits

Secure Your Financing

Do A Final Walkthrough

Close On Your Home
---
[ Thinking about investing in real estate?
Register to attend a FREE online real estate class
and learn how to get started investing in real estate. ]
---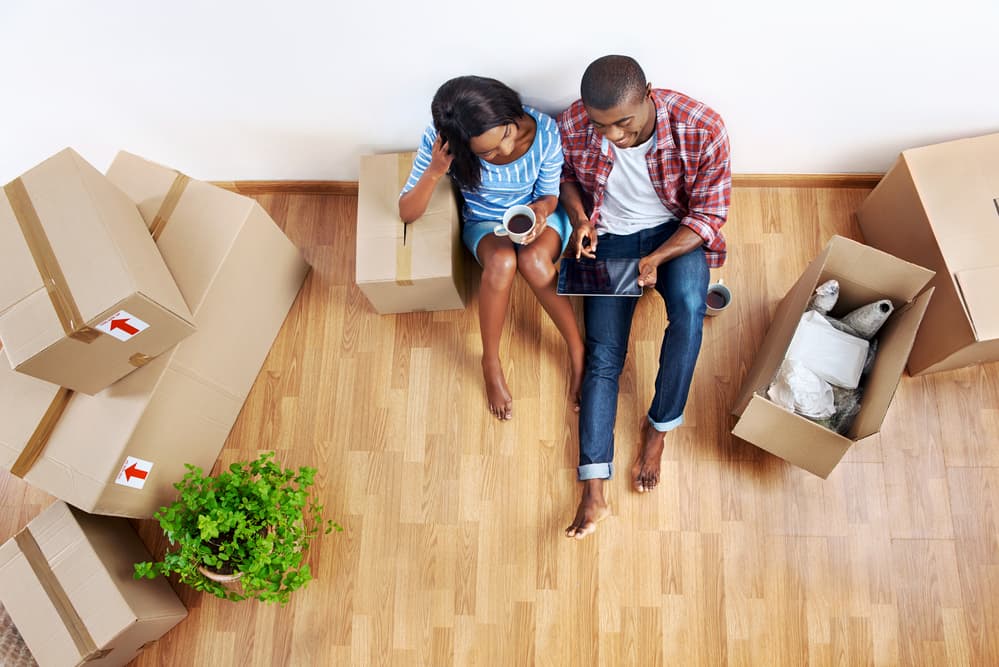 1. Calculate How Much You Can Afford On A House
One of the first things you'll want to do upon deciding to buy a house is to calculate your budget.
In the next section, we'll discuss some upfront costs like your down payment and closing costs. Here, you'll want to figure out how much money you can comfortably afford on a mortgage each month.
What is your income? What are your debts and expenses? What do you have left over each month? This will help you set up a budget that will indicate how much house you can afford. Don't forget to factor in the cost of your property taxes and homeowners insurance.
You can use a free mortgage calculator such as the one provided by NerdWallet.com, which allows you to play with the numbers until you figure out your house budget.
2. Begin Saving For Your Down Payment & Closing Costs
In addition to your housing budget, you'll also need to save up for the upfront costs of buying a house. The two main costs are the down payment and closing costs.
The Federal Housing Association (FHA) loan allows first-time home buyers to secure affordable mortgage loans. The down payment can be as low as 3.5 percent of the purchase price. However, any down payment under 20 percent comes with private mortgage insurance (PMI), an additional cost tied to your mortgage.
It's recommended that you sit down with a loan officer to find out how much they will lend you and what percentage down payment they'll require. Getting preapproved for a mortgage loan will provide you with personalized information and help you set your savings goal.
Don't forget to save money for closing costs as well. These are the fees associated with taking out a mortgage loan. Closing costs vary, but expect to pay at least 3 to 6 percent of the home purchase price.
3. Research Which Mortgage Is Best For You
There are several mortgage loan options available. Some are backed by the federal government and offer advantages for certain groups of Americans that qualify. If you qualify for a special type of loan, you should certainly take advantage.
Here are a few examples of mortgage options:
A Conventional Loan
The conventional loan is the traditional loan that you would get through a private bank that isn't tied to a government program. These loans are often backed by Fannie Mae or Freddie Mac and are sometimes referred to as conforming loans. The majority of American homebuyers go through conventional loans. Depending on your financial circumstances and credit history, you could qualify for a loan that requires as little as 3 percent down.
An FHA Loan
If you're buying a home for the first time, definitely consider the Federal Housing Administration (FHA) loan. This loan is insured by the government, meaning they're less risky for lenders if you were to default on your payments. Thus, FHA loan requirements are more relaxed relative to conventional loan requirements. FHA loans require a down payment of as little as 3.5 percent down.
A VA Loan
VA loans are mortgage loans made available for veterans, members of the Armed Forces, the National Guard, and eligible reservists. Some surviving spouses also qualify. VA loans are popular amongst these groups because no down payment is required, and the program itself does not set forth a credit requirement. Most lenders do require a minimum credit score. The Department of Veterans Affairs backs these loans.
A USDA Loan
Last but not least is the government-insured USDA loan. These loans were introduced to assist homebuyers in rural and suburban areas. If you qualify, you can get a loan for as little as 0 percent down. To get a USDA loan, you must meet income limitations, and the home must be located in a qualifying rural area.
4. Get Preapproved For A Mortgage
Next, apply for a mortgage preapproval through your desired lender. To get preapproved, you will fill out an application that asks questions about your finances. Once approved, you'll receive a preapproval letter that states how much you've been approved for.
Note that a preapproval is preliminary to a mortgage application, but is a helpful asset that tells you how much you're likely to be approved for. Show this letter to your real estate agent, who will assist you in finding listings within your budget.
5. Find A Real Estate Agent
Don't have a real estate agent yet? It's time to find one! A real estate agent is an expert who can help you find listings, submit offers, and negotiate with sellers on your behalf.
You might already have a great real estate agent in your network. A great place to start is to ask friends and family for referrals for agents that they worked with and love.
Then, schedule interviews with a few of your top picks. This will help you find the best agent who seems most knowledgeable in your desired area. It's also important to find a good fit personality-wise, as you'll be working with them for an extended period.
6. Begin House Hunting
Once you've partnered with a real estate agent, it's time to begin hunting for houses. Your agent will ask you for your wish list, which should include your non-negotiables and some "dream" items. For instance, you may require a minimum of 3 bedrooms, 2 bathrooms, and an open floor concept. A "dream" item would be something you would love to have in your home but isn't necessary. (A jacuzzi or recreation room, for instance.)
Your agent will send you listings that may be a good fit based on your budget and wish list. Listing photos sometimes don't do a property justice, while sometimes they inflate property appeal. Make a point to attend open houses and schedule viewings of listings in person when possible.
7. Choose A Home & Make An Offer
After you've viewed several listings and visited them in person, you'll start developing an intuition for what type of houses are realistic for your budget and market.
Once you've found "the one," it's time to put in an offer. Your agent will help you navigate the market and come up with a competitive offer. In a seller's market, you may have to put in an offer that is well over asking price in hopes of beating out other offers. In a buyer's market, you may be able to put in a lower offer.
Your offer should be complete with your offer price, a copy of your preapproval letter, your desired terms and contingencies, and proof of funds for your down payment.
8. Conduct A Home Inspection
A home inspection is a critical step in the homebuying process. Some homebuyers are tempted to wave the home inspection contingency in a competitive market, as it could make their offer more appealing.
However, this is not recommended. Inspections aren't required but will protect you in the long run. A professional inspector will comb through the home and property to identify potential issues. They will inspect electrical systems, roofing, appliances, plumbing, flooring, and much more.
When the process is complete, the inspector will provide a list of potential issues that they have found, including the severity of each issue.
Here, you'll want to negotiate repairs with the seller. Although you may volunteer to address minor issues yourself, you should feel entitled to ask the seller to pay to repair major issues such as those that pose a health hazard.
If the seller won't budge, you may want to reconsider the purchase. This is especially true if the inspection reveals an expensive problem that will drain your house budget.
Your agent will help you navigate these negotiations and advise you when you should move forward or move on.
9. Get A Home Appraisal
Along with the home inspection comes the home appraisal. Mortgage lenders require a home appraisal because they won't lend more money than a home is worth.
If the seller has listed the property above market value, you may have trouble getting approved for financing. Consider including an appraisal contingency in your offer to prepare for this risk. This gives you the opportunity to lower your original offer or back out of the deal if the appraisal comes in at a lower value.
Although you may feel eager to buy the home, especially if you feel like it is "the one," the appraisal process ultimately protects you. It will warn you against buying a home at a price that is well over market value. Ideally, the appraisal result will verify that you are purchasing a home just at or just below market value.
10. Negotiate Repairs & Credits
Before you move forward in your purchase agreement, you'll need to finalize negotiations with your seller. Based on your home appraisal and inspection results, you may need to deal with any issues before your lender finalizes your loan.
Here, your agent can help you negotiate with the seller. This can come in the form of changing the purchase price, a credit at closing, or the seller agreeing to execute repairs before closing.
11. Secure Your Financing
Once you've gone through the leaps and hurdles of inspections and negotiations, it's time to secure your financing.
Be careful to keep your finances and credit in check during this process because you don't want to jeopardize your chances of getting approved. This is not the time to make other large purchases or open credit lines.
Your mortgage lender will require additional paperwork to complete the underwriting process, such as updated bank statements, your tax returns, and additional proof of income.
Once the process is complete, you'll be approved for your home purchase loan!
12. Do A Final Walkthrough
Before you close on your home, be sure to conduct a final walkthrough. Once you close on the purchase, the house will become your responsibility in its entirety.
This is your last opportunity to look at the property in person and address any outstanding issues before closing.
To assist with the walkthrough, bring along your inspection checklist and repair receipts for work conducted by the owner. Use these to verify that everything you agreed upon was completed and that your home is move-in ready.
13. Close On Your Home
Once you are fully satisfied, it's time to close on your house! Let your agent and lender know that you're ready to close. Your lender will change the status on your loan so that it is clear to close.
You'll receive a closing disclosure that outlines all of your loan details. With this information, you'll prepare your closing fee payment. At the closing meeting, you'll sign a settlement statement, pay your down payment and closing costs, sign a promissory note for your loan, and sign your mortgage or house deed.
Once you've completed all these steps, you have officially closed on the home and are now a homeowner!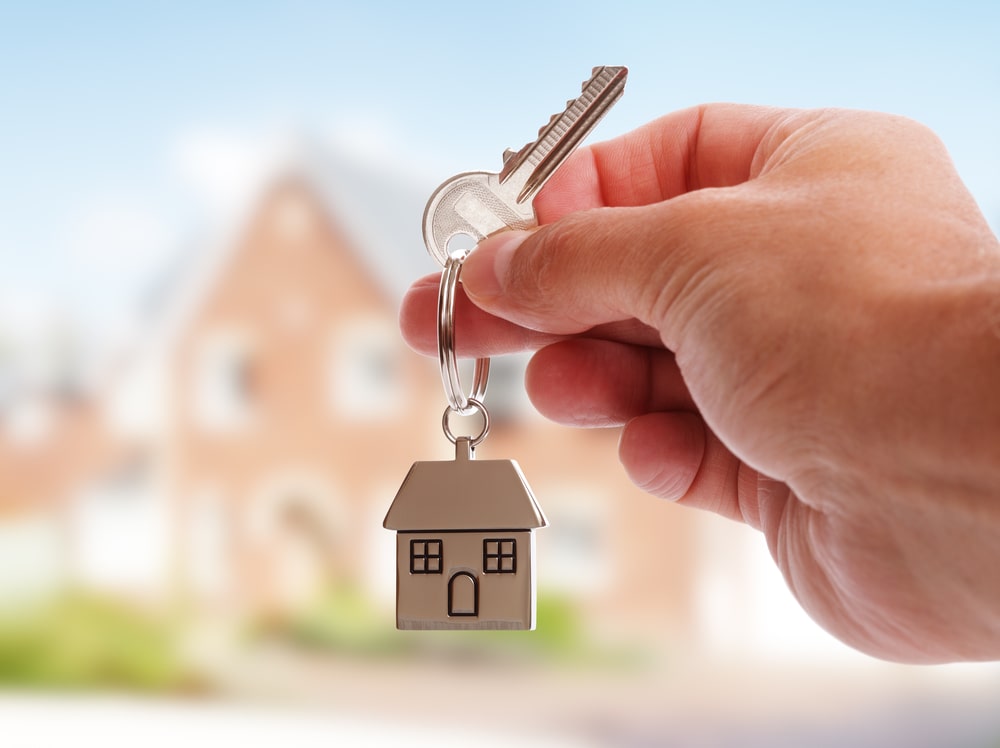 Summary
Buying a house is a major financial accomplishment and is often one of the most important milestones in a person's life. Not only do you have a permanent roof over your head, but each mortgage payment is also an investment in your equity and financial future. This guide broke down how to buy a house into 13 steps. The process is notoriously long and complex, but anyone can master it if they go into it prepared. Happy house hunting!
---
Ready to start taking advantage of the current opportunities in the real estate market?
Click the banner below to take a 90-minute online training class and get started learning how to invest in today's real estate market!