Key Takeaways
---
Are you interested in earning rental income but aren't sure where to start? From property location to lease lengths, there are so many variables to consider when purchasing or listing a rental unit. Among these opportunities is the ability to own and operate an Airbnb rental property.
Airbnb is a platform that allows property owners and travelers to connect in order to provide accommodations. These short term rentals can represent a profitable investment for those willing to take on a more active role in property management. Continue reading to learn more about the pros and cons of Airbnb, and decide whether this is the right move for you.
---
[ Thinking about investing in real estate?
Register to attend a FREE online real estate class
and learn how to get started investing in real estate. ]
---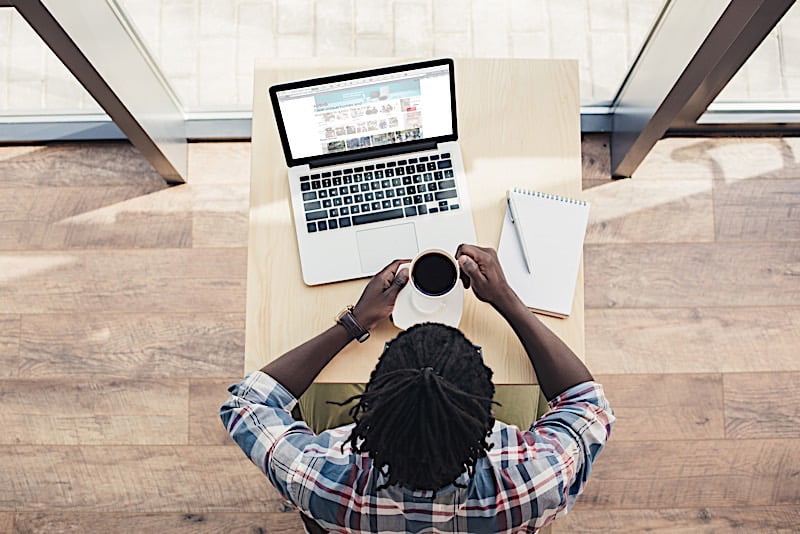 Airbnb Pros and Cons
Platforms like Airbnb have made short term rentals far easier to manage, but there are still factors to consider before committing to this investment strategy. While some real estate investors have found Airbnb to be highly profitable, in some cases a long term rental may be better for your property. That being said, take the time to familiarize yourself with the platform to ensure it is the right move for you. Read through the following list of Airbnb pros and cons to learn more:
Advantages of an Airbnb Rental Property
From an investor's perspective, the biggest appeal of Airbnb lies in its large customer base. According to Airbnb, there are over two million guests staying in a property on any given night. While owners still need to choose a strong property and optimize the listing, having access to a high number of potential tenants can make the investment seem well worth it. Add in the fact that listing a room or property is free, and it makes sense why Airbnb has such favorable reviews from investors.
There are several features on Airbnb that also contribute to its appeal. For example, homeowners have the option to change the listing price whenever they want. This means investors can charge more based on peak seasons, or charge less when needed to compete in a crowded market. In comparison, long term lease agreements do not offer owners the same benefit. There are predetermined prices and housing laws dictating list prices in long term rentals.
In addition to providing owners the freedom to set their own prices, Airbnb also allows owners to block out certain dates if they do not want to rent during that time. For some investors, their second property doubles as a vacation home. Airbnb makes this process simple by allowing owners to hide certain dates from potential renters.
After guests stay in a property, they are prompted to review the listing (hosts can review guests as well). By building up positive reviews, property owners can boost the number of eyes on their listing, earn repeat customers and increase trust between potential renters. While this may sound scary for some, as long as your listing is accurate there should be nothing to worry about.
Finally, Airbnb has a strong reputation for the relationships it creates. By operating a short term rental, property owners have the chance to meet and interact with guests from all over the world. This can lead to a number of opportunities and potential connections. Property owners interested in new adventures may find this particularly appealing.
Downsides of an Airbnb Rental Property
The biggest hassle of operating an Airbnb, or any short term rental, is property management. If you operate the listing yourself, you will likely need to be available for check ins, guest questions, maintenance and any last minute concerns that could arise. While these responsibilities can be delegated to a property manager, those costs will be deducted from your final profits.
Airbnb properties also require more consistent upkeep than long term rentals due to high tenant turnover. Properties will need to be cleaned between guests in order to maintain the space and provide a positive guest experience. Many property owners will charge guests a cleaning fee through Airbnb and then have the home professionally cleaned between visits; however, this is an added step that long term rental owners do not have to deal with as frequently.
Some investors may be hesitant to operate a short term rental in general because of the potential threat of damage to the unit. Because guests will be heading in and out on a semi-frequent basis, some property owners may be worried about parties or careless travellers not taking care of the space. This is a completely legitimate concern to have when considering a short term rental, though it is important to note that Airbnb has a policy allowing property owners to charge guests for any damage done to the unit.
Should You List Your Rental on Airbnb?
It is crucial to have a rental strategy in mind when purchasing a property, that way you are able to complete a thorough evaluation before going through with a deal. That being said, there are a few options available to investors. While some property owners may opt to rent long term, others find short term rentals to be a better opportunity. Here are a few factors to consider when looking at Airbnb vs renting out long term:
Airbnb vs Renting Factors to Consider
Do you need cash right away? If you are ready to hit the ground running, it could make more sense to open a short term rental. The ease of Airbnb can make it possible to get your first guest book quickly. Marketing a long term rental on the other hand can take more time once you consider viewings, applications, lease signings and more. Granted, you have to be ready to continuously market a short term rental to ensure it stays booked; however, you will get your first rental payment sooner rather than later.
Are there strict short term rental laws in your area? This question is crucial, as many cities have adopted laws regulating Airbnb rentals. It is not uncommon to require a permit to host short term rentals, but you will want to make sure your city doesn't have any additional requirements for Airbnb–or at least no requirements that could undermine your potential income. Research your market area online and look for any local ordinances that outline Airbnb rentals.
Will you be able to manage inconsistent rental income? The main difference in short and long term rentals is the cash flow. With short term properties, investors have the potential to earn higher profit margins (particularly considering peak seasons) but it is on a more irregular basis. Long term rentals on the other hand, will offer stable monthly cash flow. Investors should consider their ability to manage income and expenses on an annual basis when deciding whether to Airbnb or rent long term.
Do you live in a popular area or offer a unique property? In order to attract guests year round to a short term you need to meet at least one of two factors. First, the property should be in an area people visit. It doesn't have to necessarily be on the beach or in a big city, but it should be somewhere people travel too. Consider cities that regularly host large conferences, are popular vacation spots, and more. If you want to Airbnb a rental unit outside of a popular market, then the property should offer something unique. There are thousands of quirky properties on Airbnb, like this Big Idaho Potato Hotel, so think about what would make your property worth travelling to.
Is there room in your budget for start up costs? Tenant expectations are going to be completely different when looking at Airbnb vs rental units long term. For the most part, long term rental units come unfurnished and provide standard amenities (laundry room, trash pickup, etc.) Short term tenants, especially those on Airbnb, will likely expect the place to be furnished, decorated and have a few extra amenities (like towels, coffee, internet, etc.) If you want to get a successful short term rental up and running, you may need a little extra room in your budget to start.
Summary
Listing a property on Airbnb can be a lucrative opportunity—with the right property that is. There are a number of pros and cons associated with this rental platform, and investors should consider them carefully before moving forward. While short term rentals may be successful in some markets, other areas are better suited to long term properties. It is crucial to do a careful analysis before deciding the right move for you. Under the right circumstances an Airbnb rental property can be a highly successful investment.
Have you considered starting an Airbnb instead of renting long term? Leave your thoughts in the comments below.