Passive income investing is a great way for anyone to supplement their primary income, save for retirement, and pursue financial freedom. There are several methods of earning passive income in real estate, but one of the most popular is investing in vacation rentals. Today, the vacation rental listing market is dominated by two big players: VRBO and Airbnb. This guide will compare the differences between VRBO vs. Airbnbacross several criteria.
What Is VRBO?
Formerly known as HomeAway, VRBO (Vacation Rental By Owner) is a vacation rental listing site. Owned by the Expedia Group, VRBO features more than 2 million vacation rentals listed directly by their owners.
Renters can visit the VRBO website and search for available vacation rental properties through various search queries. The platform offers an automated system that benefits both owners and renters, including features such as self-booking and messaging. VRBO is limited to full-space rentals and caters mostly to larger groups. It's a great option for families or groups of friends traveling together; those traveling solo may opt for AirBnB instead.
What Is Airbnb
Airbnb is a newcomer to the vacation rental listing space relative to VRBO. Founded in 2007 as a small startup (opposed to VRBO's 1995), Airbnb now offers over 6 million listings worldwide.
Airbnb found its success by catering to any type of traveler, including those with unique needs or preferences. It's known to offer flexible options in terms of price, length of stay, type of rental, and location. The company has diversified its services in recent years in offering paid experiences in addition to lodging options.
---
[ Thinking about investing in real estate?
Register to attend a FREE online real estate class
and learn how to get started investing in real estate. ]
---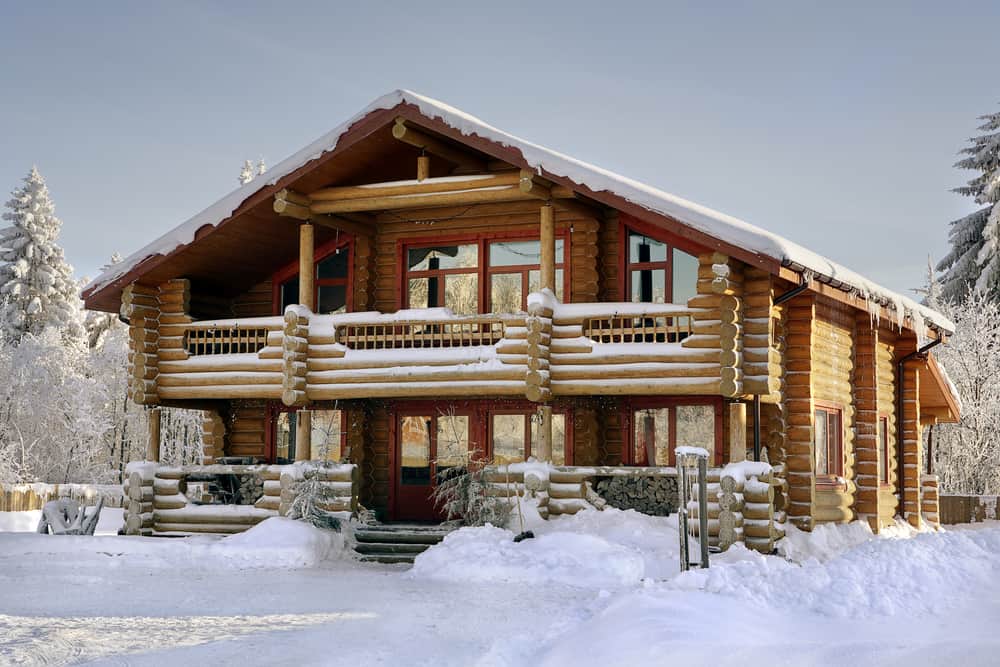 VRBO Vs. Airbnb: What's The Difference?
VRBO and Airbnb are platforms used by owners and renters to list and book vacation rental properties. Although their key function may be the same, they tend to attract different crowds. The reason one owner or renter might choose VRBO vs. Airbnb, or vice versa, lies in their differences. The first key difference between the two platforms is availability.
Property Availability
The main difference between VRBO and Airbnb lies in property availability. VRBO requires listings to be entire properties, while Airbnb allows owners to list shared rooms and spaces. Though both platforms are open to various property types, ranging anywhere from apartments to treehouses, the availability specification has resulted in fewer listings on VRBO.
Airbnb is also known for providing novelty experiences. While VRBO booking options are typically practical and family-friendly, Airbnb offers some unique options. For instance, you could stay in a treehouse or a geodesic dome, making your stay an experience in itself.
User Experience
While both sites offer relatively similar user experiences for property owners, a few features set the platforms apart. Most notably, Airbnb has an intricate reviews system that allows guests and hosts to document their stay. Hosts can achieve "superhost" status by garnering positive reviews, being responsive to guests and inquiries, and avoiding cancellations. Achieving and maintaining the superhost status helps the host receive more bookings. This system incentivizes Airbnb hosts to provide welcoming and friendly experiences for travelers.
Although VRBO also has a reviews option, the system is not as intricate, and reviews are not vetted as thoroughly. The reviews aspect of the platform is not known to be an important part of the booking experience like it is on Airbnb.
As far as listing a property goes, VRBO requires owners to showcase at least 15 pictures of the home. Airbnb users can get away with as few as five photos while still appearing in mobile search results.
Listing Fees & Commissions
If you're considering listing your vacation rental on VRBO or Airbnb, one key factor to consider is the cost. This typically comes in the form of a listing fee or a commission made by the platform based on bookings.
Airbnb offers a few options. The first is a split-fee model, in which the host pays a 3 percent service fee and the guest pays up to 14.2 percent of the booking subtotal. There is also a commission structure, where only the host pays between 14 to 16 percent of the booking to Airbnb. As of 2020, Airbnb also began to offer a simplified pricing model. Hosts connected to the software pay a mandatory 15 percent fee. In return, hosts can see exactly how much their guests will pay in total and adjust their booking rates.
VRBO, on the other hand, requires property owners to either pay an annual subscription or pay-per-booking. Annual fees on VRBO are typically around $500, while the pay-per-booking option subtracts 8 percent from each reservation. At the end of 2020, VRBO also began to offer a host-only 15 percent commission model.
Hosts on both VRBO and Airbnb have reported higher bookings through this new model. Although it may seem like a worse deal for hosts at first, it allows them to attract more guests. First, there is more transparency for hosts in terms of what the guest will pay such that they can increase their prices accordingly. Second, guests seem to prefer listings with transparent prices and no hidden or "surprise" fees when they check out.
Payment Policies
As a real estate investor, you want to have as much control over running your business as you can. Comparing payment policies offered by VRBO vs. Airbnb before choosing between the two is advised.
Airbnb generally charges guests the total price upon booking acceptance. There are a few exceptions; guests booking 28 nights or longer can pay a deposit before paying the full amount. However, as the host, you will not receive your payment immediately. Airbnb will release the funds a few business days after your guest successfully checks in. Although there is a waiting period, it protects hosts in case of administrative issues, such as no-shows, cancellations, or modifications.
VRBO provides hosts with more flexibility. Hosts are free to set their own payment structures, including deposits or split payments. Hosts can also decide if they want to be paid at the time of booking, over time, or upon the guest's arrival. This can be an advantage for investors who want tight control over their cash flow.
Cancellation Policies
Both VRBO and Airbnb offer a variety of cancellation policy options.
Airbnb allows hosts to set cancellation policies that are flexible, moderate, firm, or strict. Based on the host's selected policy, guests may receive anywhere between a full to zero refund based on their cancelation timeline. The flexible policy provides a full refund with more time to cancel, while the strict policy only allows a cancellation up to 14 days before check-in.
VRBO appears to be a better option if you prefer to set a custom cancellation policy. Alternatively, you may choose to use one of the platform's set policy options. Examples include the no refund policy and the 14/7 policy. This is where guests can get a 100 percent refund if they cancel at least 14 days before their reservation or a 50 percent refund if they cancel at least 7 days prior. Although flexibility is great, keep in mind that guests are required to read the fine print. Frequent travelers who prefer a standard cancellation framework may use Airbnb instead.
Damage Or Security Deposits
Rental property investors should factor in the cost of damages to their property. When it comes to long-term rentals, tenants tend to take care of the property more because it feels more like their own home, while short-term vacationers are often less cautious.
It's important to protect your bottom line in case damages occur. Both VRBO and Airbnb offer damage deposit options. Hosts can set their own security deposit and collection policy, and claims are managed directly with the guest. Airbnb collects and manages damage deposits and claims on behalf of the host.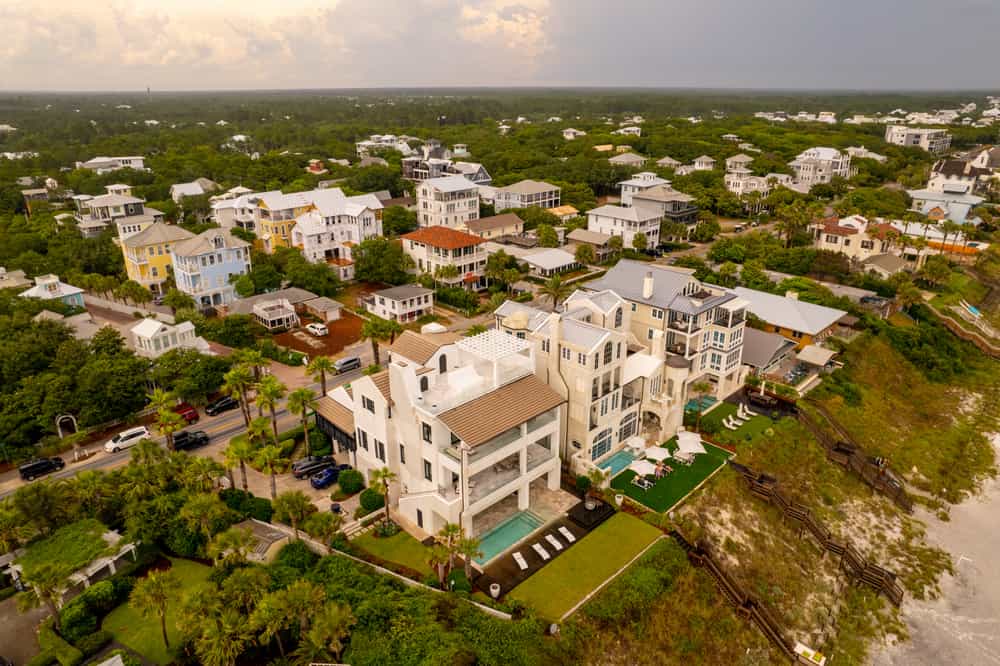 VRBO Vs. Airbnb For Hosts: Which Is Better?
Airbnb and VRBO both offer convenience and efficiency for homeowners; although, one platform could be a better fit depending on every owner's personal situation.
There are a few factors to consider when listing your passive income property. Will it be listed year-round? Do you have any existing short term rentals? Are you prepared to rent out the entire property? Read through the following pros and cons to help determine which listing platform is right for you.
Airbnb For Owners: Pros & Cons
Airbnb is an attractive option for homeowners because of its widespread appeal among prospective renters. According to Airbnb, there have been over 500 million guest arrivals since the website's launch. This means unprecedented access to tenants for homeowners and passive income investors, which could translate into consistent bookings and steady cash flow. The potential has even led some investors to start an Airbnb business where they own and operate multiple Airbnb rentals.
Another benefit to Airbnb is that it allows homeowners to create separate listings for each room or even partial rooms in a property. This feature can allow aspiring investors to bring in extra income while still getting a feel for short term rentals. Airbnb does not charge owners a fee to create a listing. This benefit can help owners fine-tune their listing without worrying about added costs.
There are a few potential cons for homeowners to consider. For example, due to the large size of the platform, homeowners may face steep competition using this website. Those who live in popular markets may find it difficult to secure bookings in the first few months, especially as they work to build up positive reviews. A good way to get around this is to offer a discounted price for your first few guests. This will attract new tenants and hopefully land your first few bookings.
As a whole, Airbnb can be a great opportunity for beginner investors to familiarize themselves in short term rentals without making a big commitment. The platform's many features are designed to help guests and owners rent properties with increased ease. This is a great fit for homeowners who are looking to dip their toes in the water before jumping into the world of short term rentals.
VRBO For Owners: Pros & Cons
VRBO's target market is slightly different from other online listing platforms. Rather than focusing on quick travel accommodations, VRBO has built a reputation around high quality vacation experiences. This is largely due to the requirement that listings be for entire properties rather than shared spaces. In fact, one of VRBO's main market points is the privacy tenants are offered. Because of this, VRBO tends to attract guests who plan ahead for family vacations, as well as older and more affluent audiences. This may appeal to homeowners who want to book clients who can afford higher list prices.
Many experts will attribute the success of VRBO to the user-friendly browsing experience. The website offers expansive search functions and round-the-clock customer service for guests. Homeowners can use this information to optimize their property listing accordingly and get more eyes on their home (and hopefully more bookings).
The biggest frustration homeowners may find with VRBO is choosing between the two models available for listing fees. Owners can either select a pay-per-booking option, which starts at 8 percent per reservation; or pay for an annual subscription to VRBO for $499. These costs can seem steep when listing your first rental property, and many websites will even encourage homeowners to use the pay-per-booking option for simplicity. In reality, homeowners should utilize a strong rental property calculator and decide based on their anticipated cash flow. One study found that if you are expected to make more than $7,000 in annual rental income the subscription will help maximize your profits.
Overall, VRBO can be a great option for homeowners who are able to provide a traditional vacation experience. The website only requires an entire property to be listed, but a few bonus features couldn't hurt. If you operate in a popular tourist destination or have a unique property to list, it is worth considering VRBO. Make sure you are thorough with your rental property calculations, and you may find this platform to be extremely profitable.
VRBO Vs. Airbnb: Which Is Better For Renters?
So far, we've discussed the pros and cons of VRBO vs. Airbnb from the owner's perspective. Next, we'll introduce the debate from the eyes of the renter. This argument should be weighed heavily, as your rental business will be impacted by the popularity of the platform you choose. Further, you'll want to consider the type of property you're listing and what your target market is. This is because one type of renter may be drawn to VRBO, while another might be drawn to Airbnb. These are all factors that should be considered before making a decision.
Accommodation Type
While VRBO only allows stand-alone vacation rentals, Airbnb accepts a wide array of rental options. You can list anything from a shared room, an airstream, or even a shack. Hotels, motels, and even real bed and breakfasts are permitted to list available rooms.
Both VRBO and Airbnb are great options if you are listing a standard, family-friendly vacation rental. However, if your listing is alternative or unique, then Airbnb is the no-brainer option.
Search Functionality
At first glance, you would think that Airbnb has better search functionality. The design is nicer, it's ad-free, and even offers some filters. However, upon closer investigation, Vrbno provides better search functionality. You can filter listings by user reviews, whether or not pets are allowed, and even by cleanliness ratings.
Property Selection
Airbnb has over 5.6 million active listings in over 100,000 cities across the globe. VRBO currently has 2 million listings. The winner is clear regarding property selection and thus the availability of bookings.
Booking
The booking experience is a key feature that can turn guests on or off. With VRBO, guests can request a listing, which the host later accepts or denies. Although Airbnb has a similar booking process, they also allow hosts to offer an "instant book" option. It's the preferred choice for guests that require instant gratification.
Flexibility
When booking a vacation rental, guests want some peace of mind knowing that they have some flexibility. Travel plans change often, whether it's due to the weather, work, personal reasons, or changes made by the airline company. Guests tend to show preference for bookings that give them grace when it comes to modifications and cancellations.
Airbnb offers a cancellation and modification framework that slides from flexible to super strict. Hosts are free to decide where on the sliding scale they want to fall. At the same time, guests benefit from a framework that they're familiar with.
Because VRBO allows hosts to set their own policy, guests are then forced to read the fine print and navigate a variety of policies. Encountering an egregiously strict or inflexible policy may be a major turnoff; just one bad experience could cause a user to deflect from a platform entirely.
Summary
Short term rentals can be a highly lucrative investment opportunity, but property owners will need to put in some thought before the cash flow starts. Before listing your property, a close look at VRBO vs. Airbnb. While both sites are known to offer the same benefits—access to millions of potential tenants, rental income, and more—there are significant differences. Review the options and select the platform that makes better sense for your passive income portfolio.
---
Ready to start taking advantage of the current opportunities in the real estate market?
Click the banner below to take a 90-minute online training class and get started learning how to invest in today's real estate market!