The Albuquerque market, not unlike the rest of the country, experienced a setback in the wake of COVID-19. The pandemic shuttered the economy, as "shelter-in-place" orders issued by the government ceased a large portion of business activity for the better part of two years. That said, the Albuquerque real estate market is focused on the light at the end of the tunnel, which is growing brighter by the day.
The local housing market still has some obstacles to overcome before realizing its full potential, but investors will have plenty of opportunities to capitalize on. In particular, today's economic indicators look to favor long-term real estate investing strategies. Rehabbing and flipping still offer attractive profit margins, but rental properties look more conducive to a successful business model in today's environment.
Albuquerque Real Estate Market 2022 Overview
Median Home Value: $296,671

Median List Price: $400,117 (+14.0% year over year)

1-Year Appreciation Rate: +19.4%

Median Home Value (1-Year Forecast):15.6%

Inventory Of Homes For Sale: 523 (-40.8% year over year)

New Listings: 1,136 (-13.2% year over year)

Closed Sales: 1,020 (-12.7% year over year)

Days On Market Until Sale: 17 (-19.0% year over year)

Median Rent Price: $1,274 (+16.4% year over year)

Price-To-Rent Ratio: 19.40

Unemployment Rate: 4.4% (latest estimate by the Bureau Of Labor Statistics)

Metro Population: 942,000

Median Household Income: $53,936 (latest estimate by the U.S. Census Bureau)
---
[ Thinking about investing in real estate?
Register to attend a FREE online real estate class
and learn how to get started investing in real estate. ]
---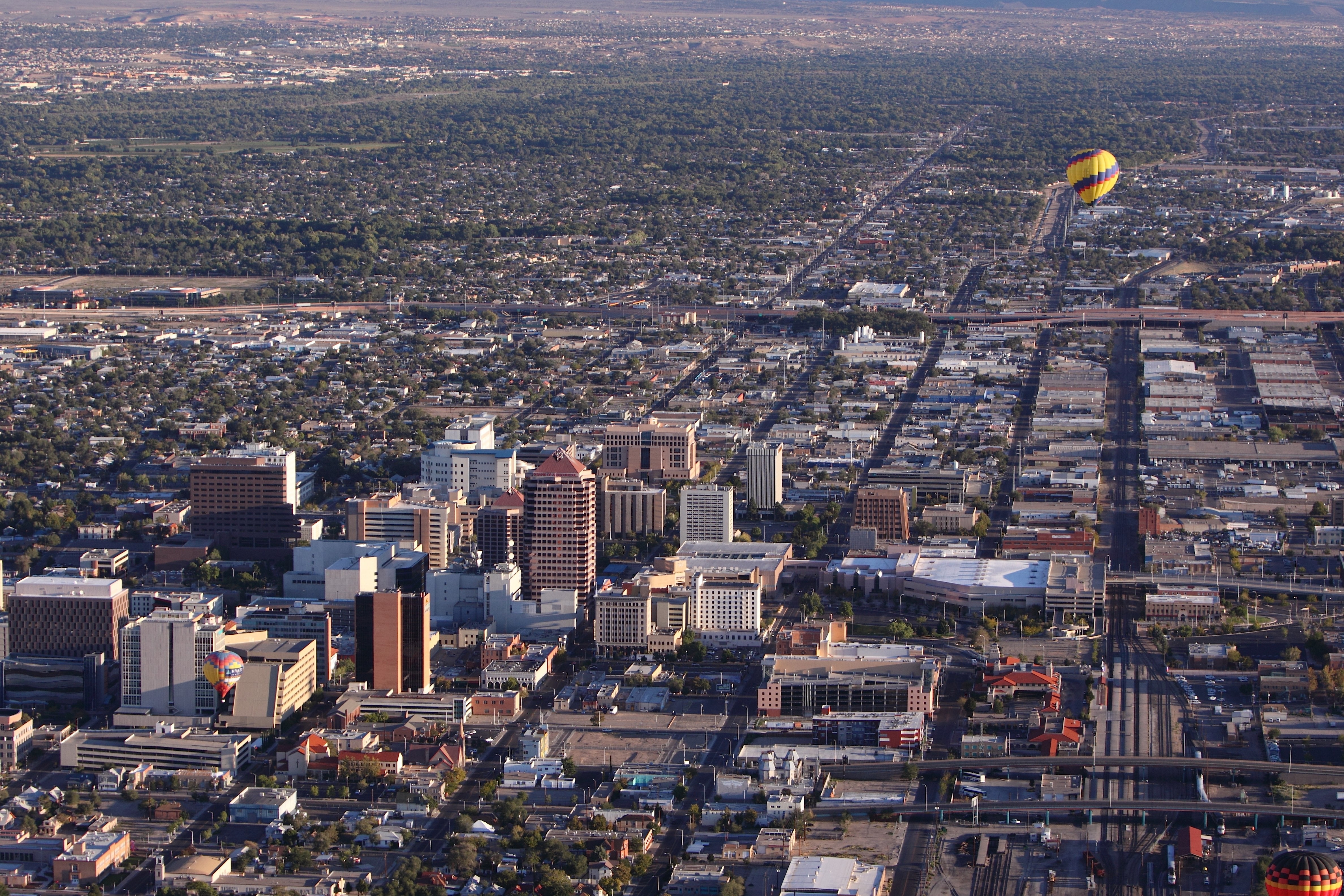 Albuquerque Real Estate Market Trends 2022
Today's Albuquerque real estate market trends directly correlate to the pandemic and the resulting economy. In particular, home values continue to test new highs as inventory levels fail to keep up with demand. Supply and demand constraints have directed the Albuquerque housing market for about 24 months and created the following trends:
Supply Trends: The Albuquerque real estate market had about 523 single-family detached homes for sale at the end of the first quarter. At that level, listings are down 40.8% year over year. The lack of supply has simultaneously increased prices and decreased the number of days homes are on the market. Supply trends are expected to continue; that is to say that demand will greatly outweigh inventory. New builds are on the horizon, but they will take a while to be brought to market. In the meantime, competition is expected to remain high.

Home Price Trends: The previously mentioned supply and demand issues have enabled home prices to increase almost exponentially. Since the beginning of the pandemic, the median home value in Albuquerque has increased by 36.7%. The increase results from too few homes supplying buyers who are trying to take advantage of low interest rates and years of savings. As more people continue to compete over the little available inventory, home prices will only keep rising.

Rental Trends: The same supply trends increasing prices have also forced many buyers out of the market. Even those who can afford to buy a house in Albuquerque are having a hard time beating out the competition. As a result, more people are being forced to rent. In the last year, demand has caused rental rates to increase 16.4%. While not quite up to speed with home value appreciation, it's only a matter of time until rent increases surpass their home value counterparts.

Interest Rate Trends: The Federal Reserve has been forced to increase interest rates to fight inflation, and mortgage rates have suffered. Today, the average commitment rate on a 30-year fixed-rate loan is about 4.72%. Rates are now higher than they have been in years, and they will continue to increase throughout 2022. As a result, competition will remain fierce over the short term, but should dissipate as rates get too high.

Investor Trends: Albuquerque real estate investors, like homebuyers, will hurry to take advantage of relatively low interest rates before they get too high. Many will turn to rental properties, as rates will help investors simultaneously offset higher prices and increase cash flow.
Albuquerque Real Estate Market Appreciation
Albuquerque real estate has experienced hyperbolic highs and lows for a decade. If for nothing else, local home values bottomed out around the first quarter of 2012, when The Great Recession was starting to show signs of ending. At that time, real estate in Albuquerque boasted a median home value of $170,000. Since that time, however, home prices have increased for ten consecutive years.
The fastest rates of appreciation have taken place over the last few years. In March of 2021, when the pandemic was officially declared a global emergency, the median home value in Albuquerque was about $217,000. Due—in large part–to the previously mentioned supply and demand constraints caused by the pandemic, prices proceeded to increase nearly forty percent to get to where they are today.
Moving forward, Albuquerque real estate market appreciation is expected to reach upwards of 15.6%. Supply and demand will contribute to increases across the board, but interest rates should temper price hikes relative to the previous year.
Albuquerque Single-Family & Condominiums
Demand in the Albuquerque real estate market appears to be undergoing a shift from single-family homes towards condominiums. While it's too soon to tell, competition in the single-family market may have driven more buyers to seek out attached condominiums. Condominiums are selling nearly twice as fast as their single-family counterparts. Whereas single-family homes are spending about 17 days on the market until they are sold, condominiums last a mere nine days. On top of that, the median sales price for condos has increased more than single-family homes—22.6% and 19.8%, respectively.
Albuquerque Foreclosure Statistics 2022
According to ATTOM Data Solutions' February 2022 U.S. Foreclosure Market Report, a total of 25,833 U.S. properties received a foreclosure filing (default notices, scheduled auctions or bank repossessions) over the course of February. At their current level, foreclosures were up 1.0% from the previous month and 129.0% from the same time last year.
"February foreclosure activity looks a lot like what we can expect to see for at least the next six months – double digit month-over-month growth, and triple-digit year-over-year increases," said Rick Sharga, executive vice president at RealtyTrac, an ATTOM company. "This isn't an indication of economic turmoil or of weakness in the housing market; it's simply the gradual return to normal levels of foreclosure activity after two years of artificially low numbers due to government and industry efforts to protect financially impacted homeowners from defaulting."
The New Mexico real estate market, as a whole, had the twenty-first highest foreclosure rate in the country as recently as February. At that time, 141 of the state's 937,920 homes entered the foreclosure process. As the largest city in New Mexico, there's little doubt the Albuquerque real estate market didn't make any contributions of its own.
Albuquerque Median Home Prices 2022
The median home value in Albuquerque is $296,671. At today's levels, the median home value is under the national average. More specifically, the median home value in the United States is $337,560 (13.7% more than Albuquerque). That said, the Albuquerque housing market has come a long way in a relatively short period of time. Over the course of the pandemic, real estate in Albuquerque has appreciated an average of 36.7%. For context, the median home value in the United States has increased 33.9% over the same period.
With local home prices increasing at such a fast pace, some neighborhoods have taken the momentum and run with it. Dating back more than two decades, in fact, the following neighborhoods in Albuquerque have appreciated the most:
The Lofts At 610 Central SW / Silver Platinum

South Broadway

Wells Park / Downtown

University Heights

Nob Hill West

Nob Hill

Southeast Heights

Peppertree – Royal Oak

Highlands North

Del Norte
Home prices are expected to continue rising at a fast pace. Improving employment numbers, pent-up demand, and a lack of available inventory will all contribute to higher home values over the course of 2022. In fact, there's a good chance price will continue rising until more inventory is brought to the market, perhaps as much as 15.6%. Builders (who were slowed down during the pandemic) are working their hardest to increase supply, but new builds will take time. Help is on the horizon, but prices will keep rising until it gets here.
Albuquerque Real Estate Market Forecast 2022 – 2023
Nearly every Albuquerque real estate market forecast mirrors that of its national counterpart. The pandemic has impacted current trends and will continue to influence forecasts moving forward. While it is too early to tell exactly what real estate in Albuquerque will look like over the next 12 months, it is possible to interpret the pandemic's impact in a meaningful way. Most notably, here's what to expect from the Albuquerque real estate market in the immediate future:
Buying a house in Albuquerque will get more expensive: Of all the Albuquerque real estate market forecasts, none may be as easy to assume as this one. While nothing is ever guaranteed to happen, there's a great chance home prices in Albuquerque will increase each month for the rest of the year. Most forecasts are calling for local home values to increase an average of 15.6% because of more buyers competing over fewer homes.

Albuquerque foreclosures will increase Foreclosures are increasing on a national level, and Albuquerque doesn't look like it'll be an exception. It is too soon to tell just how many foreclosures will be filed in Albuquerque, but the expiration of government assistance all but assures impending increases.

Rental properties will be the most viable investment strategy: Increases in home prices have made it harder to flip real estate in Albuquerque. However, the same indicators that lowered profit margins on flips made rental properties more attractive. As a result, the Albuquerque real estate investing community has turned to rental properties. Lower interest rates allow investors to offset high prices and increase monthly cash flow.
Albuquerque Real Estate Market Investing: Should You Invest?
Much like the rest of the country, the Albuquerque real estate market saw an influx in real estate investing activities after the Great Recession. At the time (around the first quarter of 2012), home values had been suppressed for far too long, and foreclosures ran rampant, which created a surplus of distressed homes with extremely attractive profit margins. In fact, rehabbing and real estate "flipping" remained the preferred exit strategy for local real estate investors for a decade.
It should be noted, however, that home prices in Albuquerque have increased year-over-year since bottoming out in 2012. The same profit margins investors once found readily available are growing harder to find. That's not to say rehabbing isn't still a viable exit strategy in Albuquerque, but rather that today's market landscape appears to favor an alternative investment strategy: procuring and building a portfolio of rental properties.
Real estate is cyclical, and rehabbing has enjoyed a run as the country's most popular exit strategy for a decade. Still, the new market landscape created by the pandemic and years of appreciation has shifted fundamental indicators in favor of rental property owners.
Here are some of the new Albuquerque real estate market trends benefiting today's rental property investors:
Interest rates on traditional loans are historically low

Years of cash flow can easily justify today's higher acquisition costs

Inventory shortages will increase rental demand
As of April, the average rate on a 30-year fixed-rate loan was 4.72%, according to Freddie Mac. While rates are increasing, today's rates are still historically low. Lower borrowing costs have brought down acquisition costs for those looking to add to their passive income portfolio. At their current rate, mortgage rates will save today's buyers thousands of dollars, and real estate investors will be able to pad their bottom line with more cash flow.
Albuquerque's 19.40 price-to-rent ratio would work against rental property owners in any other market. However, new listings in Albuquerque are down 13.2% year-over-year, according to the Greater Albuquerque Association of Realtors. The decline in listings further exacerbates the already existing inventory crisis, making it harder for residents to buy and increasing the demand for rental properties. Even buyers who are ready and willing to take the leap into homeownership are forced to rent in today's market, which is great news for rental property owners.
Investors are lucky to have several viable exit strategies at their disposal. Still, none appear more attractive than building a proper rental property portfolio in the wake of new Albuquerque real estate trends. Simply put, too many important market indicators are pointing towards becoming a buy-and-hold investor to ignore, not the least of which include:
A growing population

An improving job market

Affordable housing
Population Growth
With a metropolitan population somewhere in the neighborhood of 942,000, Albuquerque has seen its population grow a modest 1.4% year over year. To be clear, the latest increase isn't significant, but it's important to note that positive net migration at the time of the pandemic is encouraging. While most primary cities lost residents to work-from-home trends, Albuquerque's affordability appears to have attracted buyers in search of more affordable living arrangements.
Job Market
Albuquerque currently has a relatively high unemployment rate. While the unemployment rate in the United States is about 3.6%, Albuquerque's unemployment rate is approximately 4.4%. It is worth noting that the city has made great improvements since unemployment peaked during the pandemic. More people have found jobs, particularly at the state and federal levels. Kirtland Air Force Base and Sandia National Laboratories, in particular, have helped Albuquerque improve its job market in recent history.
Affordable Housing
The Albuquerque real estate market has appreciated nearly twenty percent over the last 12 months. Each month in 2022, home values have tested new highs, and they might continue to do so well into 2023. That said, Albuquerque remains an affordable housing market, relative to the national average. Despite last year's appreciation, the median home value in Albuquerque is still $40,899 less than the median home value in the United States. Additionally, the median home value in the United States looks as if it is going to appreciate at a faster rate moving forward.
Summary
The Albuquerque real estate market hasn't had the easiest path towards prosperity, but the last few years have shown the city's resilience. In fact, having lagged behind many national indicators may have actually worked in Albuquerque's favor over the last few years. Home prices didn't have the same type of run-up as many of today's hottest markets, but demand persisted. As a result, real estate in Albuquerque remains relatively affordable. Consequently, the pent-up demand created by today's pandemic has a great chance of returning many buyers to the market. The resulting activity should catalyze the local housing sector, and just about everyone participating should benefit.
---
Ready to start taking advantage of the current opportunities in the real estate market?
Click the banner below to take a 90-minute online training class and get started learning how to invest in today's real estate market!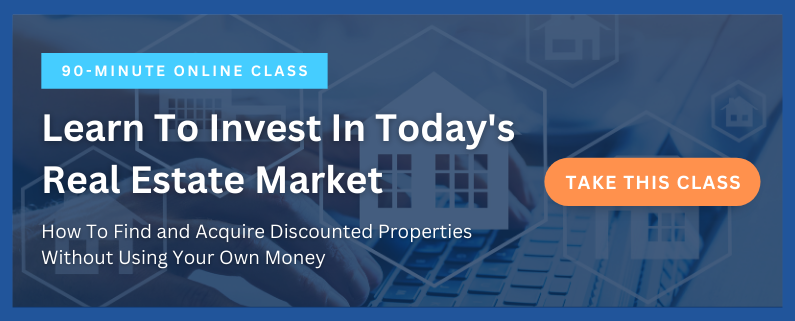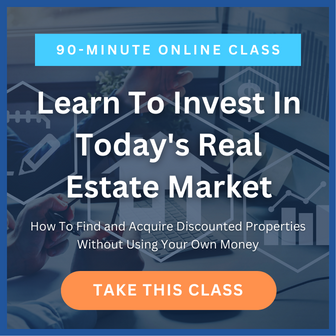 Sources
https://www.zillow.com/albuquerque-nm/home-values/
https://www.zillow.com/home-values/
https://www.zillow.com/research/data/
https://www.freddiemac.com/pmms
https://www.bls.gov/eag/eag.nm_albuquerque_msa.htm
https://www.census.gov/quickfacts/albuquerquecitynewmexico
https://www.neighborhoodscout.com/nm/albuquerque/real-estate
https://www.apartmentlist.com/research/
http://www.gaar.com/images/uploads/statistics.pdf
https://www.macrotrends.net/cities/22908/albuquerque/population
https://www.attomdata.com/news/market-trends/foreclosures/attom-february/
https://www.sofi.com/learn/content/foreclosure-rates-for-50-states/
*The information contained herein was pulled from third party sites. Although this information was found from sources believed to be reliable, FortuneBuilders Inc. makes no representations, warranties, or guarantees, either express or implied, as to whether the information presented is accurate, reliable, or current. Any reliance on this information is at your own risk. All information presented should be independently verified. FortuneBuilders Inc. assumes no liability for any damages whatsoever, including any direct, indirect, punitive, exemplary, incidental, special, or consequential damages arising out of or in any way connected with your use of the information presented.