Buying your first home is an unforgettable experience as a first-time homebuyer, and one you'll always cherish. But the problem facing many first-time buyers today is home affordability. It's become a major concern for first-time homebuyers entering the real estate market, especially for millennials, as rising median home prices combined with lower inventory levels across the nation are making home affordability a thing of the past. According to the National Association of Realtors, one of the major hindrance for many first-time homebuyers is student debt.
"It's becoming very evident from this survey and our research released last month that the financial and emotional impact of repaying student debt is contributing to a delay in purchasing a home for many would-be buyers," said Lawrence Yun, chief economist for the National Association of Realtors.
"At a time of quickly rising rents, mortgage rates at all-time lows and increasing housing wealth, a lot of young adults in their prime buying years are struggling to enter the market and are ultimately missing out on the stability and wealth accumulation that owning a home can provide."
Another factor hurting first-time homebuyers is credit score — which are lowest among young adults ages 18-29 year olds. A TransUnion survey revealed that nearly a third of millennials — ages 18 to 34 — would like to purchase a home within the year, but can't because of low credit scores.
Despite the hurdles, first-time homebuyers are still making up a large portion of sales. The month of June saw first-time homebuyers making up 33 percent of existing-home sales — it's highest total since July 2012. In the first six months of 2016, first-time homebuyers have represented on average 31 percent of existing-home sales, while a mere 11 percent of sales were investors, the lowest since 2009.
With that said, personal-finance website WalletHub has ranked the top 300 U.S. cities in terms of their attractiveness for first-time homebuyers.
Best U.S. Cities For First-Time Homebuyers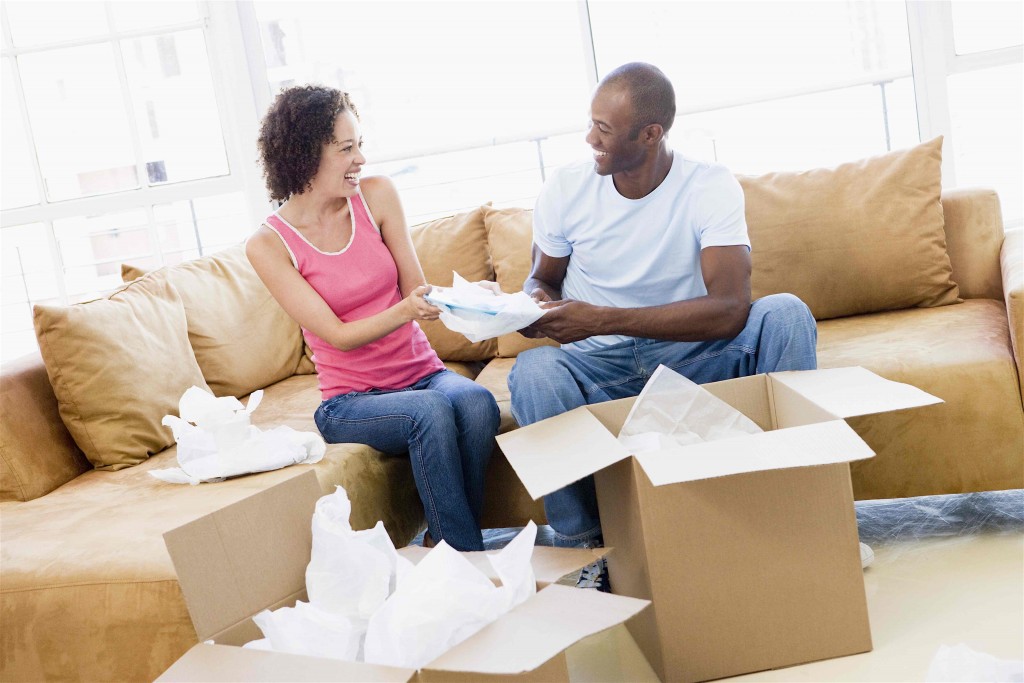 To determine the attractiveness for first-time homebuyers, WalletHub based their rankings on three key dimensions: 1.) Affordability, 2.) Real-Estate Market, and 3.) Quality of Life. The three dimensions were then evaluated using 19 relevant metrics — each metric graded on a scale of 0 to 100, with 100 representing the most favorable conditions for first-time home buyers. Metric included Foreclosure rates for the real estate market ranking; housing affordability and cost of living for the affordability ranking; and weather and crime rate for the quality of life ranking. In addition, WalletHub used data from U.S. Census Bureau, the Council for Community and Economic Research, Zillow, the FBI, the Insurance Information Institute for their rankings.
The following real estate trends list provides the top 10 cities ideal for first-time homebuyers along with their overall scores and rankings in affordability, real estate market, and quality of life:
Total Score: 62.84
Affordability Rank: 45
Real-Estate Market Rank: 57
Quality of Life Rank: 36
9. Centennial, Colorado
Total Score: 62.98
Affordability Rank: 122
Real-Estate Market Rank: 33
Quality of Life Rank: 7
Total Score: 63.55
Affordability Rank: 70
Real-Estate Market Rank: 43
Quality of Life Rank: 21
7. Boise, Idaho
Total Score: 63.73
Affordability Rank: 3
Real-Estate Market Rank: 87
Quality of Life Rank: 91
6. Longmont, Colorado
Total Score: 64.11
Affordability Rank: 145
Real-Estate Market Rank: 16
Quality of Life Rank: 2
5. Westminster, Colorado
Total Score: 64.31
Affordability Rank: 127
Real-Estate Market Rank: 14
Quality of Life Rank: 8
Total Score: 64.44
Affordability Rank: 17
Real-Estate Market Rank: 82
Quality of Life Rank: 47
3. Thornton, Colorado
Total Score: 65.42
Affordability Rank: 125
Real-Estate Market Rank: 22
Quality of Life Rank: 3
2. Greeley, Colorado
Total Score: 65.46
Affordability Rank: 112
Real-Estate Market Rank: 9
Quality of Life Rank: 5
1. Overland Park, Kansas
Total Score: 68.49
Affordability Rank: 58
Real-Estate Market Rank: 29
Quality of Life Rank: 11