You know it's almost summertime when the days get longer, the weather gets warmer and gym memberships are at an all-time high. For those looking to acquire the dream of ocean views and tropical temperatures in a summer beach home, the latest Realtor.com rankings are for you.
America's Most Under-the-Radar (And Affordable) Beach Towns examines the top vacation hideaways in America based on affordability and median home list price growth. Unlike other rankings, the curve ball here is Realtor.com only used cities with low search volume on Google in comparison to more popular beach cities.
Top 10 Affordable & Underrated Beach Towns In America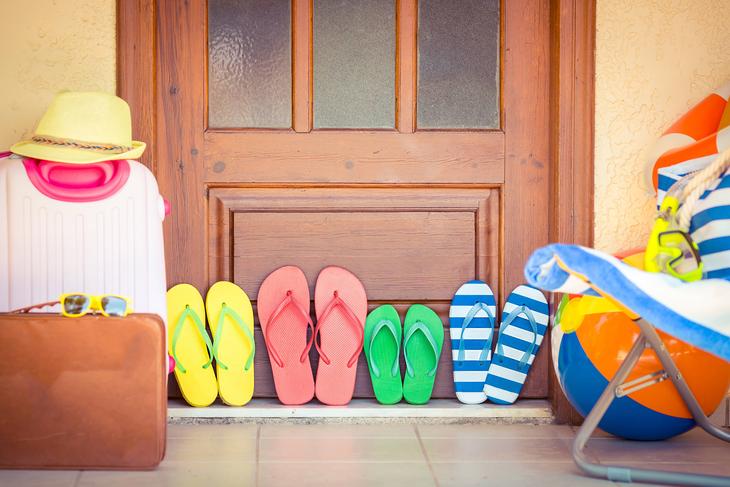 To calculate the results, Realtor.com first measured areas with a population ranging from 1,000 to 10,000 where homes showed good signs of appreciation. The areas were then categorized based on proximity to an ocean, with the following criteria used to rank each city: median home list price growth from April 2015 to April 2016; number of activities per capita; and number of restaurants per capita.
Old Orchard Beach, ME — $299,950
Old Orchard Beach is a premier vacation real estate destination located in York County, Maine. With a population of less than 10,000 people, Old Orchard is paradise stretched across seven-miles of coastline scattered with shops, historic bed and breakfast, and residential properties.
Year-over-year price growth: 20.0 percent
Rockaway Beach, OR — $289,900
With breathtaking views and the iconic Twin Rocks, Rockaway Beach in northwestern Oregon has been attracting tourists since 1920. The sun-drenched beach community is located in Tillamook County and is home to less than 1,500 residents.
Year-over-year price growth: 11.8 percent
Kill Devil Hills, NC — $298,450
Kill Devil Hills in North Carolina is a coastal gem. Named the sixth-best surf town by Surfer magazine, the small beach town is a mega tourist attraction due to its wide collection of shops, restaurants, pristine beaches and entertainment options.
Year-over-year price growth: 8.6 percent
Pass Christian, MS — $297,000
The beachy city of Pass Christian is known for 62 miles of scenic shorelines composed of world-class beaches, golf courses, restaurants, shops art galleries.
Year-over-year price growth: 16.5 percent
Dennis Port, MA — $267,000
The tiny town of Dennis Port, Massachusetts is comprised of less than 5,000 residents and nestled against the epicenter of summer vacations — Cape Cod. While the latter gets the fancy reputation, the small beachy town of Dennis Port offers the same great appeal for a fraction of the price.
Year-over-year price growth: 6.8 percent
Cape Canaveral, FL — $262,000
One of the hottest rising beach towns is Cape Canaveral in the sunshine state of Florida. Known for the Kennedy Space Center, Cape Canaveral continues to be a popular vacation destination.
Year-over-year price growth: 32.3 percent
Crescent City, CA — $249,450
Crescent City gets its name from its shape, which stretches across miles of pristine sandy beaches in California.
Year-over-year price growth: 16.0 percent
Ocean Park, WA — $228,000
WIth a population a little more than 1,100 people, Ocean Park on Washington's southwest coast is a 28-mile stretch of tropical nirvana. The beach community features an array of annual events, including a clam-fritter cook-off in the world's largest frying pan. It's definitely a must-see!
Year-over-year price growth: 27.9 percent
Lantana, FL — $175,000
The city of Lantana in Florida is a charming coastal community within 10 miles of the glamour in West Palm Beach. The small town, which still retains its origins as a fishing village, offers an assortment of activities other beach cities can't.
Year-over-year price growth: 23.6 percent
Waveland, MS — $129,950
Just east of New Orleans against the Gulf Coast there's a tiny, charming beach community called Waveland. For less than $130,000, homebuyers can have both the small-town living with ocean paradise.
Year-over-year price growth: 9.7 percent