The "Crusher of the Month" is a peer-voted award given to team members who excel and inspire others to step out of their zone and perform at a higher level.
What Ammon's peers say about how he embodies the CORE values:
"Ammon is committed to providing the very best coaching experience to each and every one of his students. He helped implement the idea and use of the Student Success Tracker, to hold students accountable to themselves and the necessary action items they must complete to create success in their business and reach their goals. Ammon is equally committed to reaching his own goals with regards to his real estate investing business. In order to 'practice what he preaches,' he follows the same systems we teach in the program, which helps expose him to new challenges and how to overcome them. This adds great value because he can share his experiences and relate to students and their scenarios, lending even more to his credibility and expertise in the industry."
"Ammon is a great coach. He takes the time to relate to students and gets to understand them. He adapts to whatever learning style the student needs to be successful and will do whatever it takes to get results from the student. Ammon is also a great team player and an invaluable asset to Jumpstart and Fortunebuilders."
Ammon would like you to know that…
"I came to FortuneBuilders a year ago – it's been a great year! Good people, great challenges, lots of opportunity! I've grown as an investor and as a coach."
"I hail from Taylor, AZ. I went to high school in Snowflake, AZ (yes, it's a real place). I dropped out after my freshman year and went to colleges and universities in places I thought would be fun to see (Mexico, Hawaii, Israel)."
"I love hiking, learning, and my family – I have 5 kids – they are awesome!"
Bucket List items:
"Among other things, my future will include hiking the Appalachian Trail, learning another language, and raising children who rely on each other as adults."
"I think CRUSHER philosophy should be simple: always work to be better today than you were yesterday."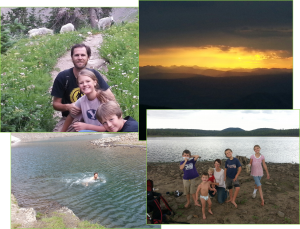 Inspire and Lead * Self-Discipline and Accountability * Embrace Intrapreneurship

🔒 Your information is secure and never shared. By subscribing, you agree to receive blog updates and relevant offers by email. You can unsubscribe at any time.