Key Takeaways
The Anchorage real estate market has been held largely in check for approximately three years.
Recent economic developments should bring the city out of a recession as early as this year, effectively boosting the prospects for real estate in Anchorage.
Anchorage real estate investing should benefit from the latest economic developments.
---
The Anchorage real estate market, much like the rest of the Alaskan economy, has experienced a recession for the better part of three years. Employment was hit hard, as several commercial retailers vacated the area, and several more industries were held in check. However, the recession looks to be coming to an end, as several indicators appear to be headed in the right direction, not the least of which is construction. In 2018, the construction industry actually added new jobs, which bodes well for the housing market as a whole. If this progression continues, as many suspect it will, real estate in Anchorage may represent more of a bargain than people realize.
Anchorage Real Estate Market Overview
Median Home Value: $339,000
1-Year Appreciation Rate: 0.2%
Median Home Value (1-Year Forecast): 0.1%
Median Rent Price: $1,700
Median Days On Market: 97
---
[ Thinking about investing in real estate?
Register to attend a FREE online real estate class
and learn how to get started investing in real estate. ]
---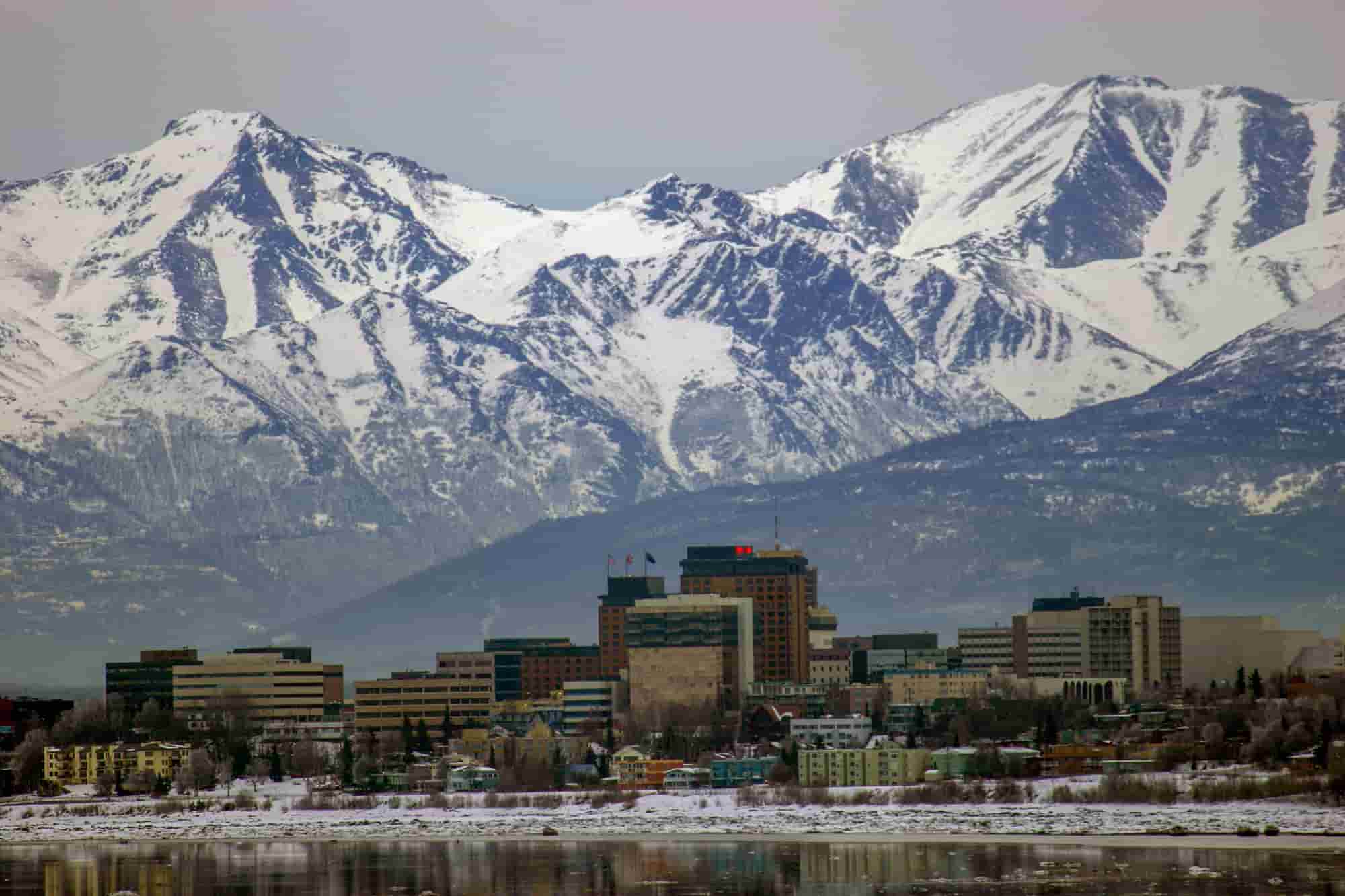 Median Home Price Anchorage
As detached from the Contiguous United States as the Anchorage real estate market is, there should be no surprises that its home values haven't mimicked national averages up to this point. Whereas the national appreciation rate exhibited a steady incline over the course of the last 12 months, real estate in Anchorage experienced a bit more of a rollercoaster, highlighted by several increases and decreases in home values. When all is said and done, however, Anchorage real estate managed to appreciate over the course of 2018, albeit slightly.
According to Zillow, the median home value in the Anchorage real estate market is $339,000. Anchorage's median home value is the result of a modest 0.2% increase over the last year (November 2017 to December 2018). Comparatively, the median home value across the United States managed a 7.7% increase in the same time. Moving forward, Anchorage home prices are expected to remain relatively stagnant, at least compared to the U.S. average, 0.1% and 6.4%, respectively.
Stagnant home prices are due largely, in part, to a three year recession impacting Anchorage and most of Alaska. According to U.S. News, "The city has lost about 6,000 jobs since 2015, according to the state Department of Labor and Workforce Development. There were hundreds of job losses for the petroleum and construction sectors while industries health care expanded. The city also experienced economic strain with the recent closure of some major retail chains."
While current economic indicators are slightly less than encouraging, the real appeal of the anchorage real estate market starts to take shape in approximately one year's time. Sure, homes aren't expected to appreciate much in the next 12 months, but the Anchorage Economic Development Corporation expects disposable income for residents to increase over the next several years, effectively bringing an end to the recession by the end of this year. According to the development corporation, Anchorage should see study gains in job growth through 2020, with an estimated 800 new jobs coming in 2021. Not only that, but they also anticipate 2018's "Permanent Fund Dividend of $1,600 [to] pump more money into the economy toward the end of the year."
With economic stimulation just around the corner, today's $339,000 median home price may represent a discount. If the Anchorage real estate market can get its feet underneath it as predicted, the city may become a great place to invest sooner rather than later.
Anchorage Foreclosure Statistics
RealtyTrac, a trusted real estate information company and online marketplace for foreclosed and defaulted properties, has identified the foreclosure rates of Anchorage and its two closest municipalities: Eagle River and Chugiak. According to data, each of the three cities has a relatively low foreclosure rate, with Chugiak representing the lower end of the spectrum and Eagle River identifying as the city with the highest foreclosure rate. The Anchorage real estate market rest somewhere in the middle. For more specific foreclosure rates, please reference the following:
Eagle River: 1 in every 1,037 homes is currently distressed
Anchorage: 1 in every 1,324 homes is currently distressed
Chugiak: 1 in every 3,376 homes is currently distressed
According to data provided by RealtyTrac, the majority of foreclosures in Anchorage County are what the real estate industry recognizes as auction homes. Specifically, 52.4% of the distressed homes in the Anchorage real estate market have already been repossessed by their original lenders and are either up for auction, or are going to be at some point in the near future. Regardless, auction homes represent a great opportunity for Anchorage real estate investors. An additional 42.7% of the homes identified by RealtyTrac as distressed properties are bank-owned, which means they have already failed to sell at auction, and are currently sitting on the books of lenders as non-performing assets. Therefore, Anchorage real estate investors looking to capitalize on distressed properties may want to check their local auctions and banks before looking anywhere else.
Anchorage Real Estate Market Summary
The Anchorage real estate market has been held back by its own recession for the better part of three years now, effectively keeping it from experiencing the same success as its contiguous counterparts. Home prices have been stagnant, unable to appreciate alongside the national average. However, 2019 appears to be the year in which the recession will start to lose its grip. Rising oil prices and political compromises, in particular, are doing their best to contribute to an economy that already has a sturdy foundation. As a result, it is looking more and more likely that the local housing market is due to finally participate in the same real estate "boom" as the rest of the country.
Have you thought about investing in the Anchorage real estate market? If so, what are you waiting for? We would love to know your thoughts on real estate in Anchorage in the comments below.
---
Ready to start taking advantage of the current opportunities in the real estate market?
Click the banner below to take a 90-minute online training class and get started learning how to invest in today's real estate market!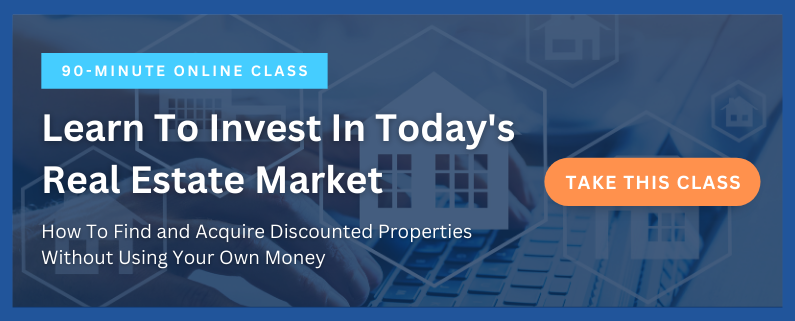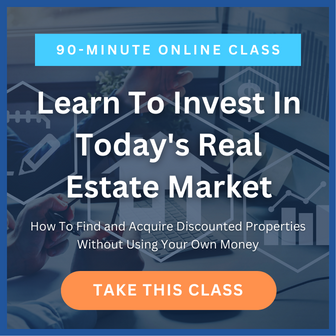 *The information contained herein was pulled from third party sites. Although this information was found from sources believed to be reliable, FortuneBuilders Inc. makes no representations, warranties, or guarantees, either expressed or implied, as to whether the information presented is accurate, reliable, or current. Any reliance on this information is at your own risk. All information presented should be independently verified. FortuneBuilders Inc. assumes no liability for any damages whatsoever, including any direct, indirect, punitive, exemplary, incidental, special, or consequential damages arising out of or in any way connected with your use of the information presented.