According to the National Association of Realtors (NAR), younger homebuyers accounted for approximately one-third of all buyers earlier this year. It would appear as if the resurgence everyone has been waiting for is nearly here if it hasn't come already. But what does this influx of younger buyers mean for the market? Should sellers look into marketing their properties differently?
With younger, first-time buyers actively participating in the market in larger numbers than we have seen in the last decade, sellers are advised to take the needs of millennials into consideration. At the very least, allow your marketing efforts to reach this influential audience. Catering to this group of potential buyers may give you the best chance of selling your home in a timely and profitable transaction. However, changing your marketing strategy is easier said than done. So what can you do to catch the attention of these younger buyers?
The following infographic should help you direct your marketing efforts towards those who matter the most in today's market: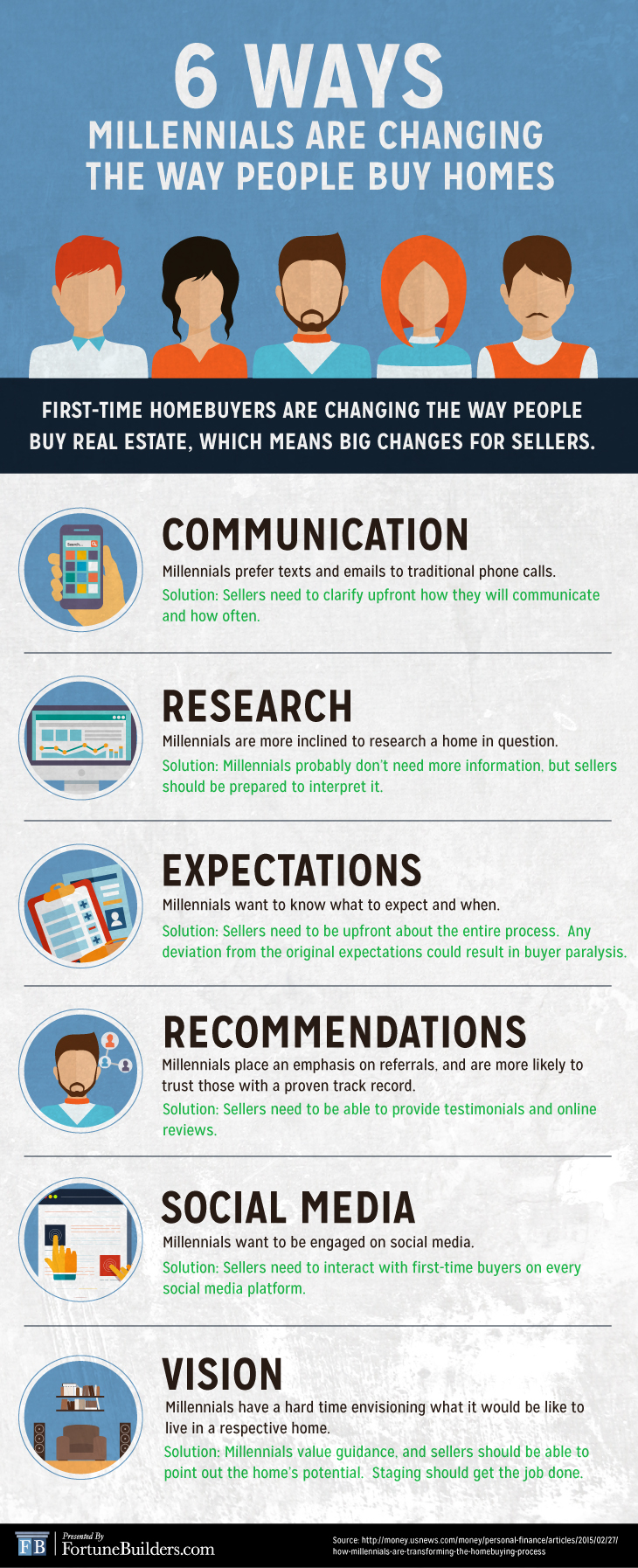 🔒 Your information is secure and never shared. By subscribing, you agree to receive blog updates and relevant offers by email. You can unsubscribe at any time.