Key Takeaways
---
Whether you are investing out of state or simply renting out the property next door, finding a good attorney can help protect you and your business through all aspects of a real estate transaction. The right real estate attorney will be skilled in the laws and regulations of your area and will be available to oversee the legal details of your real estate transactions. No matter what side of a transaction you are on, whether buyer or seller, a real estate attorney can assist you in several ways. That's why it's important to find the best person for the job. Keep reading to learn about the questions to ask real estate attorney professionals before working together.
What Is A Real Estate Attorney?
The right real estate attorney will help with anything legal: zoning problems, township ordinances, environmental issues, etc. They can also help with contracts, lease agreements, and loan documents to ensure you understand each of your responsibilities as a property owner. Real estate lawyers can even assist you when it comes to establishing your overall business structure.
In comparison, homeowners and real estate investors often rely on real estate attorneys for various reasons. Homeowners typically lean on attorneys during the home buying or selling process; however, real estate investors may employ a real estate attorney considerably more frequently. Those working with investment properties or property management may find a real estate attorney particularly useful in situations throughout their careers.
---
[ Thinking about investing in real estate?
Register to attend a FREE online real estate class
and learn how to get started investing in real estate. ]
---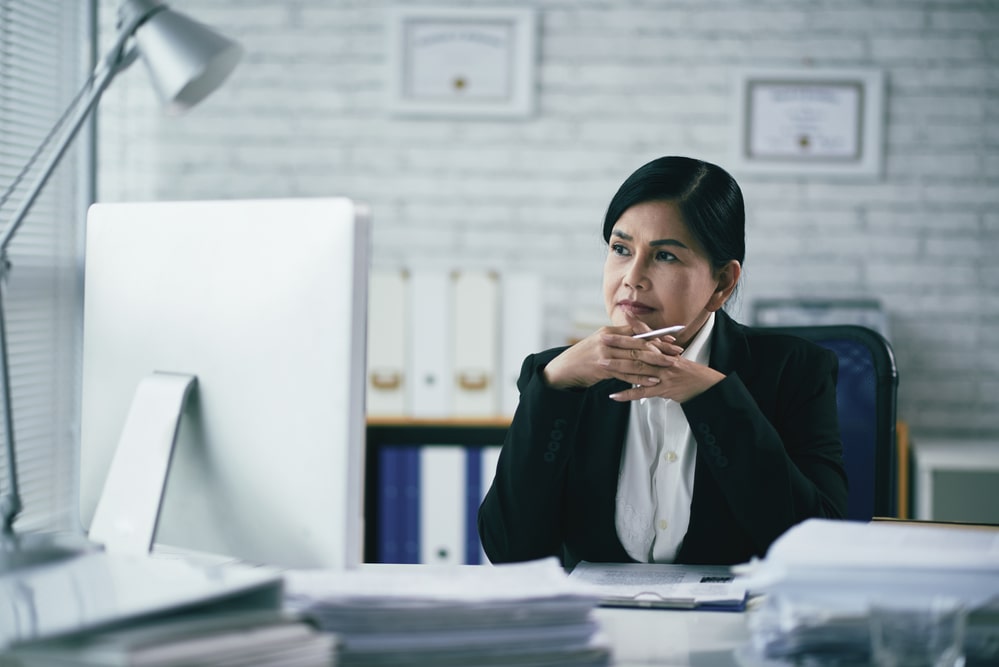 Do I Need A Real Estate Attorney To Protect My Business?
As a real estate investor, you may find it useful to have a real estate attorney to help decipher mortgage agreements or leases. However, the real perk of working with an attorney is that owning investment properties can open you up to several liabilities. The right real estate attorney can help protect you and your business from any issues. According to Gennady Litvin, attorney at Moshes Law, "it is important for investors to work with a real estate attorney on every deal to avoid hidden pitfalls connected with documents and to save time and money".
In that sense, real estate attorneys are invaluable. When considering real estate attorney fees, you should weigh the potential cost of losing your investment properties over a legal issue versus the costs of hiring a trained professional to help ensure that does not happen. Many real estate investors consider hiring a real estate attorney a necessary cost, and rightfully so. As I said before, there are countless reasons a real estate attorney can benefit you and your business.
Here are some of the reasons why every investor needs an attorney on their team:
A real estate attorney often has a strong handle on the local area. By being well versed in local laws and regulations, the right real estate attorney can help you ensure your property, and anything done to it, are run in compliance with state and local regulations.

When it comes to boundary disputes or survey issues in a given real estate transaction, a real estate attorney will be able to work with your realtor to ensure the process goes smoothly.

During the selling and closing process of a home, a real estate closing attorney can help handle the title check and more for the property in question. They are also equipped to handle any unexpected events during the closing process.

It is also worth noting that a commercial real estate attorney can help with any legal issues involving a commercial real estate deal. Investors seeking to get started in the world of commercial real estate will find an attorney especially helpful when it comes to acquiring new properties or managing existing ones.

Another reason a real estate attorney can be of value to your team is during the rehab process. When it comes to hiring contractors, an attorney can assist you in the creation of an agreement to protect you and your property throughout the process.

Finally, perhaps the most important reason to work with a real estate attorney is that they can help prevent your business structure from being open to certain liabilities. By premeditating any legal issues, an attorney can ultimately save you time and money in the long run.
6 Questions To Ask My Real Estate Attorney
The best investors surround themselves with the best team. One of the most important members of your team is your attorney. Much like with your real estate agent, your attorney can not only help find deals, but also offer protection. A good attorney is essential, regardless if you are just starting or are already established in the business. There are many qualified attorneys you can use, but you need to find the best real estate attorney. Never make a move in real estate unless you have the backing of an attorney that knows the business. Treat your search process as you would with anyone else on your team. Ask questions until you are comfortable with the answers. To find out if your attorney is a good fit, here are some questions you should ask:
1. What Are Your Qualifications?
Working with a great trial lawyer won't do you much good in the real estate business. Most attorneys are knowledgeable in all areas of the law but focus on one or two specific practices. If your attorney is skilled in divorce mediation, they may not be up to date on changes in real estate law. It is important to find out if real estate is something that they focus on. Often this means having a staff of real estate paralegals ready to handle title searches and other issues that pop up. A great attorney that doesn't focus on real estate may not have the time or passion to help when you need it. By having a true real estate-friendly attorney, they will be able to help with issues on your contract, title, and even loan underwriting. Don't be afraid to ask how many years of real estate experience they have and how much of their business is dedicated to real estate. The ones that get upset and act offended should be taken off your list of potential suitors. Solid real estate attorneys know how to answer this and will make you feel comfortable from the beginning.
---
[ Learning how to invest in real estate doesn't have to be hard!
Our online real estate investing class
has everything you need to shorten the learning curve and start investing in real estate in your area. ]
---
2. Have You Worked With Real Estate Investors In The Past?
Real estate investment deals are often much different than traditional purchases. Between short sales and foreclosures, many investment deals can be time consuming and difficult to deal with. You need an attorney that knows how investors work in real estate. This could be changing the contract to offer protection or working with lenders to push the deal forward. As a bonus, your attorney may be able to put you in contact with fellow investors in your area. You can never have enough contacts. By having a mutual attorney, you can hit the ground running. In time, an attorney who works with investors can be a good source for deals directly. If they have a large investment portfolio, you should feel confident that they know the process and what to expect. Investment deals can be a handful. A good attorney can make it as smooth as possible for you.
It is important to note that in contrast to finding a traditional attorney, the number of years a given real estate attorney has practiced law is less important when compared to their specialty. As you identify whether they have worked with real estate investors in the past, you may also want to inquire what percentage of their practice involves working with real estate. This can help you identify an attorney with both experience and a strong understanding of the things you need.
3. What Does Your Availability Look Like?
There are many instances in the business when a deal is time-sensitive and needs immediate attention. If you can't get in touch with your attorney or they won't return your call, you will have a problem. You can't expect them to drop what they are doing, but it isn't unreasonable to get back to you in 24 hours. With all the different forms of technology available, getting in touch with someone is as easy as ever. One of the reasons you want a dedicated real estate attorney is for the mini emergencies that pop up. If your attorney is constantly in court, you will only get them first thing in the morning or after hours. Truth be told, most of the work on a deal is done by the paralegals. The attorney only steps in when they are needed or closer to closing. They still need to get back to you in a reasonable amount of time. If your attorney has a tough time answering this question, they may have a tough time getting back to you.
In this same vein, you may want to ask what percentage of the actual work will be done by a paralegal to determine the kind of working relationship you will have moving forward. There is nothing wrong with a paralegal doing the heavy lifting; however, you may want to be introduced to them during the consultation process as well if that's who you'll be working with moving forward. Remember, you want to make sure you feel comfortable speaking to whoever acts as your point of contact, so don't hesitate to ask who else will be involved.
4. What Are Your Fees And What Do Those Fees Include?
To many new investors, this is the most important question. Money is money, regardless of who you are. However, there are times in business when money should not be the most important thing. In most cases, the attorney fees will be within 10 percent of everyone else in the business. By getting caught up in saving money, you could miss the big picture. In a $100,000 purchase, using an attorney who can save you $500 doesn't make much sense. It is far more important that they know real estate, work with investors and are there when you need them. There are plenty of ways to save money in a real estate transaction. Using the least expensive attorney should not be one of them.
Think of it this way: you are paying money up front to save yourself from future legal problems and, consequently financial problems down the road. That being said, there are several variables when it comes to real estate attorney fees that you will want to note. For example, be sure to determine whether you are paying a fixed rate or a time-based fee. Additionally, specify which services will be included in your given contract. Make note of which services your business warrants, and hire an attorney accordingly.
5. What Makes You Better Than The Competition?
Now that you have a better idea of the ins and outs of what a real estate attorney can provide, it's important to determine how well they will fit in with your specific goals. You want to ask what their "it" factor is. This is particularly helpful if you find yourself with an abundance of options and aren't sure how to move forward. On the other hand, it is a great question to ask anyone you are considering working with, as it can reveal what you should expect from the working relationship.
Suppose a potential attorney is answering your questions at a basic level. In that case, they may be easy to work with, but, as any real estate investor knows, it's crucial to surround yourself with individuals who will go above and beyond. Determine whether or not they are well versed in the specifics of your business. For example, do they have a background in property management? By getting to the bottom of what a given real estate attorney offers or what makes them stand out, you can gain a sense of trust and understanding of what to expect moving forward. Don't be afraid to ask the hard questions. After all, they play one of the most important roles when it comes to a successful investment.
6. What Obstacles Do You See In This Case?
When searching for a real estate attorney to add to your team, a great strategy is to approach the consultation with a potential deal. While you may not be able to go through all of the ins and outs of the transaction, you will likely be able to discuss an overview. This can provide an excellent opportunity to see how they think through potential cases. And it will give you insight into their real estate expertise.
As you likely already know, numerous obstacles can arise during a real estate transaction. It is crucial to know that you are hiring a trained professional who will know how to handle these challenges, especially when it comes to selecting a real estate attorney. Even if you do not review a specific transaction, ask about any obstacles they have faced in past cases. In doing so, you can gauge how well they will be able to overcome obstacles your team may face in the future.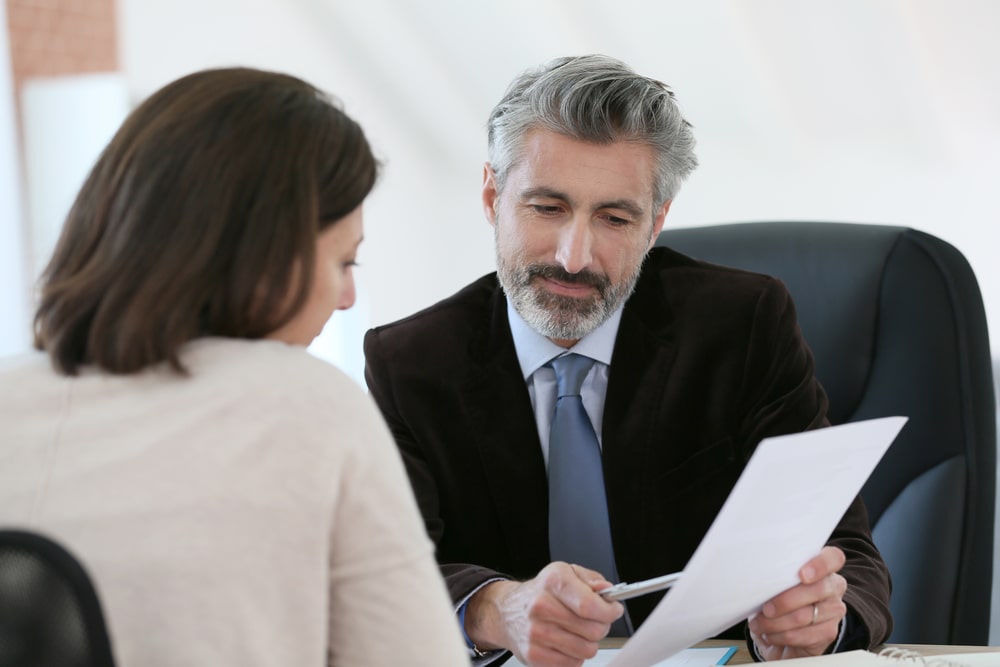 Summary
The importance of a good real estate attorney cannot be understated, no matter if you are a full-time real estate investor or first-time homebuyer. An attorney can offer you legal protections, walk you through important documents, and ensure a smooth transaction anytime you buy, rent, or sell a property. Remember the questions to ask real estate attorney professionals and keep searching until you find an attorney you trust. The right attorney will guide you through several processes, making their fees well worth it in the long run.
How did you find the right real estate attorney for your investment business? Share your journey in the comments below.
---
Ready to start taking advantage of the current opportunities in the real estate market?
Click the banner below to take a 90-minute online training class and get started learning how to invest in today's real estate market!