The North Carolina housing market, and the state's entire economy for that matter, has seen slow but steady gains across the board. Of coarse, North Carolina – for the most part – was not subjected to the volatility of the latest recession. Home prices did not experience the same decline as they did across the rest of the country. That said, the resurgence has also been less dramatic. Where it not for the Asheville housing market, the ensuing recovery may have been less impressive. Truth be told, Asheville real estate has done very well for itself. Experts expect the area's healthy job market to support an influx of migrant homebuyers. Look for the Asheville housing market to continue to strengthen.
Encouraging forecasts for the Asheville housing market revolve around an impending population boom. Census data put Asheville's population at 87,236 last year, while Buncombe County, which includes Asheville, was home to just under 248,000 people in 2013, a number projected to rise to 254,601 this year — and 300,000 by 2030. The forecast, alone, is enough to peak the interest of Asheville real estate investors.
"We have one thing about us that's unique — we grow every year, and we've been doing that every year for the past 40 years," said Tom Tveidt, an economist and founder of Syneva Economics, an Asheville economic research firm.
With population on the rise, it is impressive that Asheville maintains an unemployment rate of 3.9 percent. At sub-four rates, Asheville's unemployment is better than the local county (4.2%), all of North Carolina (5.2%), and the national average (5.4%). On top of this, the cost of living in Asheville is 10.2 percent lower than North Carolina's average. The average homeowner in the Asheville real estate market needs to make just $45,900 to accommodate a "comfortable" lifestyle.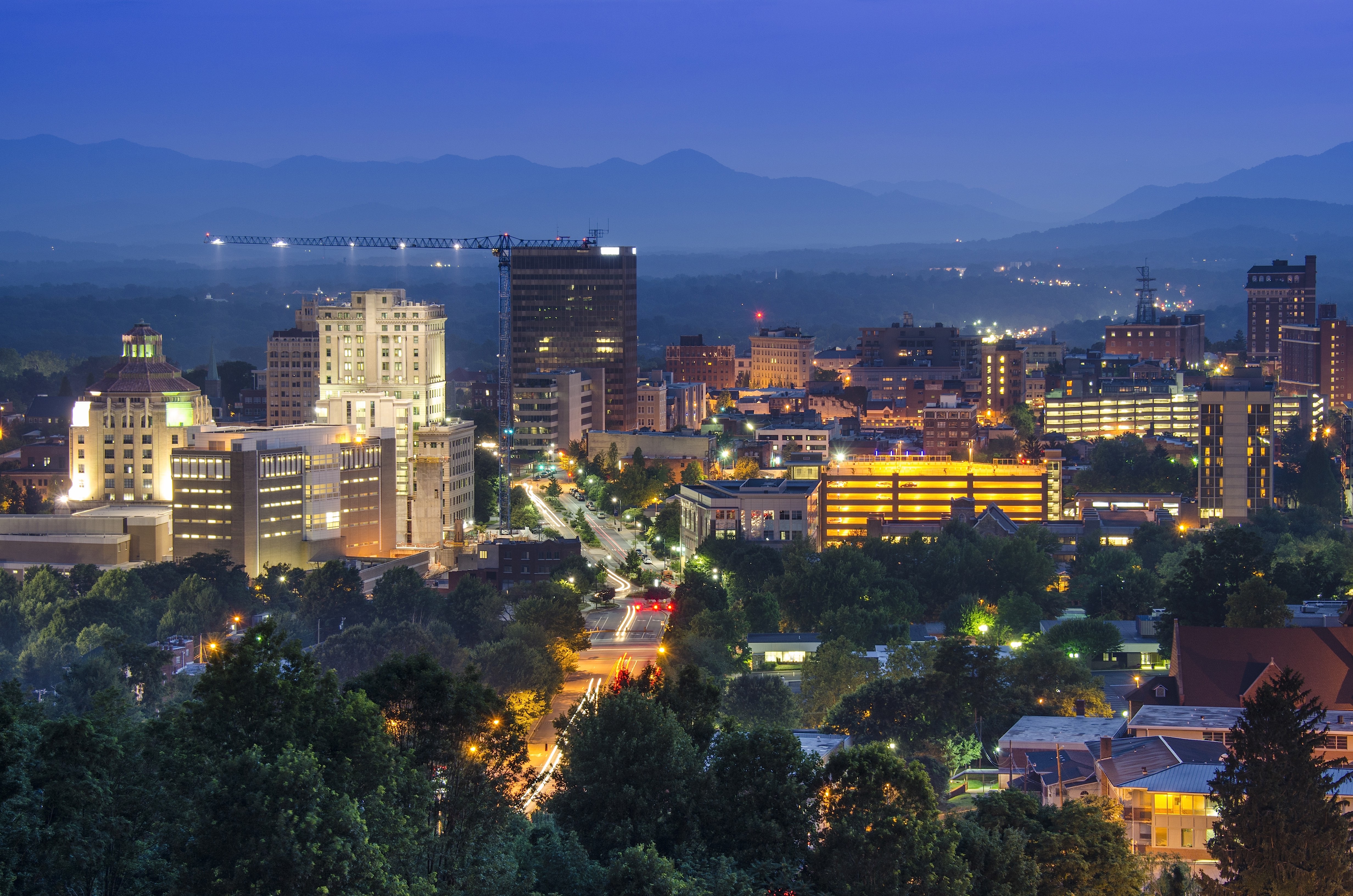 Population has been on the rise for more than 40 years, and has a resounding impact on the entirety of the Asheville housing market. Property is in very high demand and more likely to sell quickly. That includes homes that are priced above market value, or in less than perfect condition. There is little to suggest that the Asheville real estate market is anything other than a seller's market. As a result, it is not uncommon for sellers to receive multiple offers on a property and drive up the price even further. While homebuyers may find this frustrating, the Asheville real estate investing community should be excited about potential spreads. Any chance of generating a bidding war is good news for those involved with Asheville real estate investing.
Similar to that of the Asheville housing market, rental properties are in equally high demand. Nonetheless, availability is low, making buy and hold properties a viable exit strategy for Asheville real estate investors. Rent prices have increased by 16 percent over the past 3 months. This is 11 percent higher than the county average of $1,933 and 44 percent higher than the state average of $1,218.
Asheville real estate investing has already seen impressive spreads, but what many may not know is that the distressed property market makes investing in the area even more attractive. While Asheville may not have a massive foreclosure inventory like many other cities, the ones that are available offer quite an impressive discount.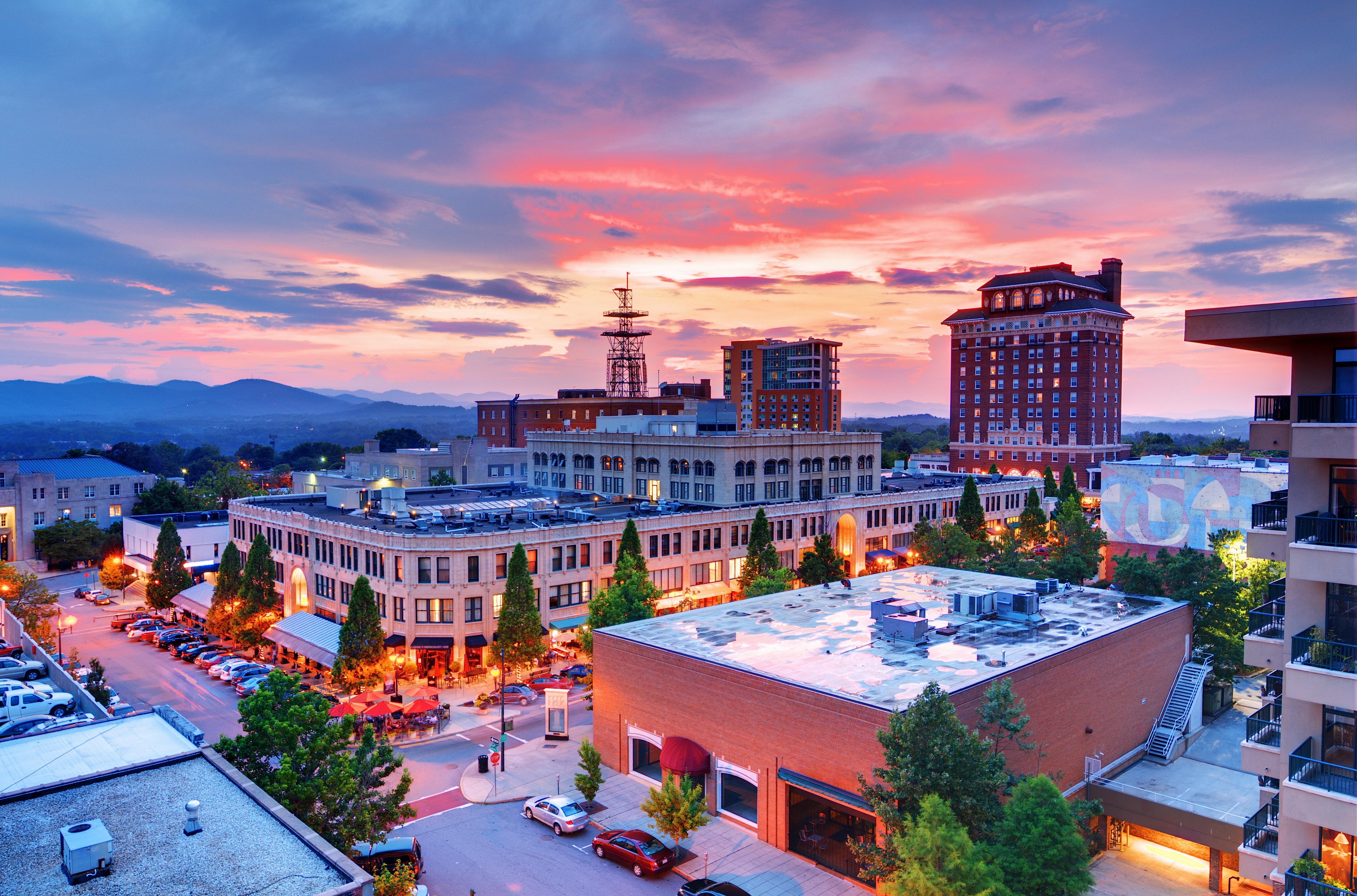 According to RealtyTrac, some 69 homes in Asheville are either in default, bank-owned or up for auction. In other words, they have already been foreclosed on or are at risk of receiving notice. Due, in large part, to the area's high rate of affordability, most of these properties (44.4%) are in pre-foreclosure, or simply at risk of being repossessed. The banks that originated the loans have actually taken an additional 33.3 percent back, meaning they are available for Asheville real estate investing at the right price. The remaining homes are expected to be placed up for auction. Regardless of their status, these homes should serve as a great source of deals for savvy investors.
As affordability continues to draw buyers in from around the country, Asheville real estate investing will appreciate the deals distressed properties offer. The median sales price of a foreclosure home was $151,000, or 22 percent lower than non-distressed home sales. That is a savings of nearly $43,000 per home.
According to Realtor.com, the average home in the Asheville housing market is $208,207, or 18.3 percent less than the average sold price in Asheville ($254,840). That works out to nearly $114 per square foot. Sales prices are working in favor of sellers because of a distinct high demand. At the moment, it is not hard to receive higher offers than the home was listed for.
Asheville real estate accounts for a small part of the 3,388,203 properties and 86,118 homes for sale in the state of North Carolina. As a result, the average home price and average home value of Asheville also influence the average home price ($205,763) and average sale price ($224,241) in the entire state.
It wasn't long ago that Asheville real estate was a hot commodity. Just over a year ago, Asheville was one of the best places in the country to buy a home. Fast-forward to today, and things have continued their progressive trend. Prices have been on the rise, albeit slowly, for quite some time. Of course, the most promising aspect of the Asheville housing market continues to be the influx of new buyers. Experts are expecting the population to rise considerably, and the area appears to have an equally impressive job supply. The culmination of these factors, and high affordability, will make the Asheville real estate market well worth looking into.
Asheville Housing Market Summary:
Current Median Home Price: $208,207
1-Year Appreciation Rate: 7.6%
Unemployment Rate: 3.9%
Median Household Income: $43,916
Asheville County Map: