Jump To:
---
The Augusta real estate market has become the beneficiary of several positive economic indicators. Stability in the economy, historically low interest rates, job security, and relative affordability have all culminated in an incredibly active housing market. Despite nearly seven consecutive years of appreciation, median home values are still incredibly affordable (at least compared to nearby cities). Not only that, but demand remains persistent in the face of rising prices. As a result, the Augusta real estate investing market has begun to heat up. Real estate in Augusta is currently rewarding investors with attractive price tags and plenty of upside. In fact, local investors capitalized on a gross ROI flipping profit of more than 100.0% as recently as the second quarter of this year. Very few markets of equal size seem capable of offering the same potential as the Augusta real estate market.
Augusta Real Estate Market 2020 Overview
Median Home Value: $107,745

1-Year Appreciation Rate: 4.1%

Median Home Value (1-Year Forecast): 3.2%

Average Days On Market: 79

Median Rent Price: $950

Price-To-Rent Ratio: 9.45

Percent With Negative Equity: 5.3%

Unemployment Rate: 2.9% (latest estimate by the Bureau Of Labor Statistics)

Population: 196,939 (latest estimate by the U.S. Census Bureau)

Median Household Income: $40,545 (latest estimate by the U.S. Census Bureau)

Percentage Of Vacant Homes: 13.77%

Foreclosure Rate: 1 in every 2,136 (4.6%)
---
[ Thinking about investing in real estate? Learn how to get started by registering to attend a FREE online real estate class from expert real estate investors. ]
---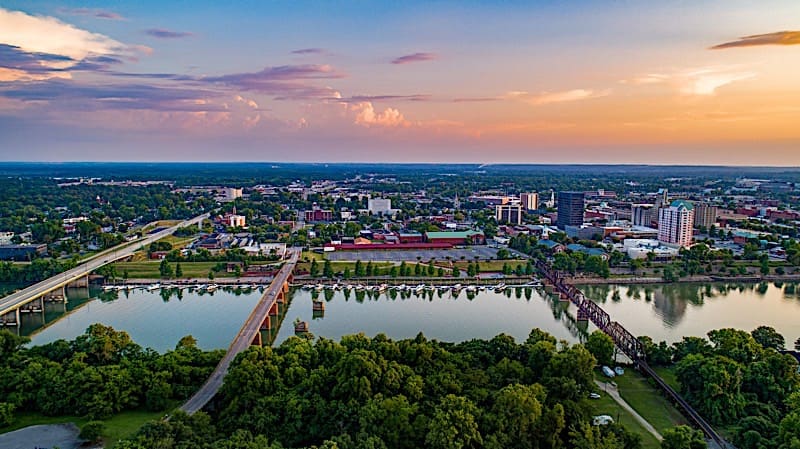 2020 Augusta Real Estate Investing
The strengthening economy in the Augusta housing market, in conjunction with relatively affordable home prices, has created a real estate market which is highly conducive to activity. If for nothing else, more people are inclined to buy in a city where purchasing is more affordable than renting. The added demand, however, has made Augusta real estate investing more attractive than ever. Local investors have realized incredible returns in recent history. In fact, investing has resulted in better returns than most neighboring cities.
"Among the 149 metropolitan statistical areas analyzed in the report with at least 50 home flips completed in Q2 2019, five had gross ROI flipping profits of more than 100 percent: Scranton, PA (134 percent); Pittsburgh, PA (132.5 percent); Reading, PA (129.3 percent); Kingsport, TN (104.1 percent) and Augusta, GA (101.1 percent)," according to Attom Data Solutions. Few smaller cities, for that matter, can even come close to matching the returns recently seen in the Georgia city. As a result, Augusta real estate news should provide some positive momentum moving forward.
2020 Foreclosure Statistics In Augusta
According to RealtyTrac, a real estate information company known for its foreclosed and defaulted property information, the Augusta real estate market is home to approximately 203 distressed homes. As recently as December, "the number of properties that received a foreclosure filing in Augusta, GA was 2% lower than the previous month and 2% lower than the same time last year," according to RealtyTrac. The Augusta real estate investing community should take note of these decreases and adjust their marketing strategies accordingly.
All things considered, the Augusta housing market has been able to maintain a relatively low foreclosure rate, with about one in every 2,136 homes falling under one of three distressed categories: default, auction or bank owned. It is worth noting, however, that the majority of distressed homes are either up for auction, or will be sometime in the near future. Up year-over-year, auction homes now constitute about 73.2% of the distressed market. As a result, estate investors are advised to check Augusta real estate trends in the distressed market to increase their odds of acquiring a property at a discount. Outside of auctions, local investors may want to look in the following zip codes, as they currently have the highest distribution of foreclosures:


2020 Median Home Prices In Augusta
For the better part of a decade, the Augusta housing market has seen its median home value increase in conjunction with the national average. Since the end of 2013, in fact, prices have maintained an upward momentum. In the last year, alone, real estate in Augusta appreciated 4.1%. As they currently stand, however, median home values are now $107,745, according to Zillow's Home Value Index. Though increases are expected to temper in the coming year, low inventory levels and increasing demand should increase median home values by as much as 3.2% in the coming year.
Despite recent appreciation rates, it's still more affordable to buy a home than to rent one long term. With a price-to-rent ratio around 9.45 (divide the median home value by the city's annual rent), it's actually considerably cheaper to own a home than to rent one in most parts of the city. As a result, demand has increased in spite of insufficient inventory levels.


The Augusta real estate market has drawn more interest than busier, neighboring cities thanks to affordable housing prices. That, combined with a strong economy, has made local real estate a commodity. More and more people are looking to buy in the area, which bodes incredibly well for real estate investors. Not only is it possible to acquire affordable deals, but few comparable cities appear to have better profit margins. For the time being, real estate in Augusta looks to be a good investment.
Augusta Real Estate Market: 2015 Summary
Current Median Home Price: $148,945

1-Year Appreciation Rate: 1%

Unemployment Rate: 6.6%

Population: 197,872

Median Household Income: $44,187
Augusta Real Estate Investing 2015
Augusta real estate news was generally positive in 2015. The local housing market, much like the rest of the country, benefited from the expansion of the U.S. economy at the time. However, unlike the rest of the country, a strong government and healthcare presence supported any progressive Augusta real estate trends. For all intents and purposes, real estate in Augusta thrived in the presence of strong job growth, excellent medical institutions, a stable economic base in Fort Gordon and low living costs. These factors, and more, combined to make the Augusta housing market a prime candidate for growth.
According to Zillow, the median home price in Augusta in 2015 was somewhere in the neighborhood of $89,208. Even with a modest appreciation rate, local real estate was able to outpace the average for all of Georgia. While homes in Augusta were well ahead of state trends, they were relatively far behind the rest of the country as a whole. Of course, this means homes in the city were relatively affordable, and Augusta real estate investing benefited as a result.
While Augusta managed to outpace the entire state of Georgia in terms of home values, the rental market remained affordable. Low rental prices contributed to the areas relatively low cost of living. The cost of living was about 21.3% lower than all of Georgia. It should go without saying, but a low cost of living within an affordable market makes for very attractive homes, especially to first-time buyers and real estate investors.
According to the U.S. Bureau of Labor Statistics, the state of Georgia had an unemployment rate that exceeded the national average, 6.3% and 5.4% respectively. Unfortunately, nearly halfway through 2015, Augusta was more a part of the problem than it was the solution. As of May, the city's unemployment rate was 6.6%.
Augusta real estate investing focused primarily around distressed property deals. According to RealtyTrac, more than 300 homes were in some state of foreclosure at any given time in 2015. Foreclosures were 53.0% higher than they were last year.
While availability was appreciated, the price in which these properties may be acquired was perhaps more important to the Augusta real estate investing community. According to RealtyTrac, distressed properties sold for an average of $51,211 in the Augusta housing market. That is nearly half the price of non-distressed properties, and really helped real estate investors.
Augusta County Map: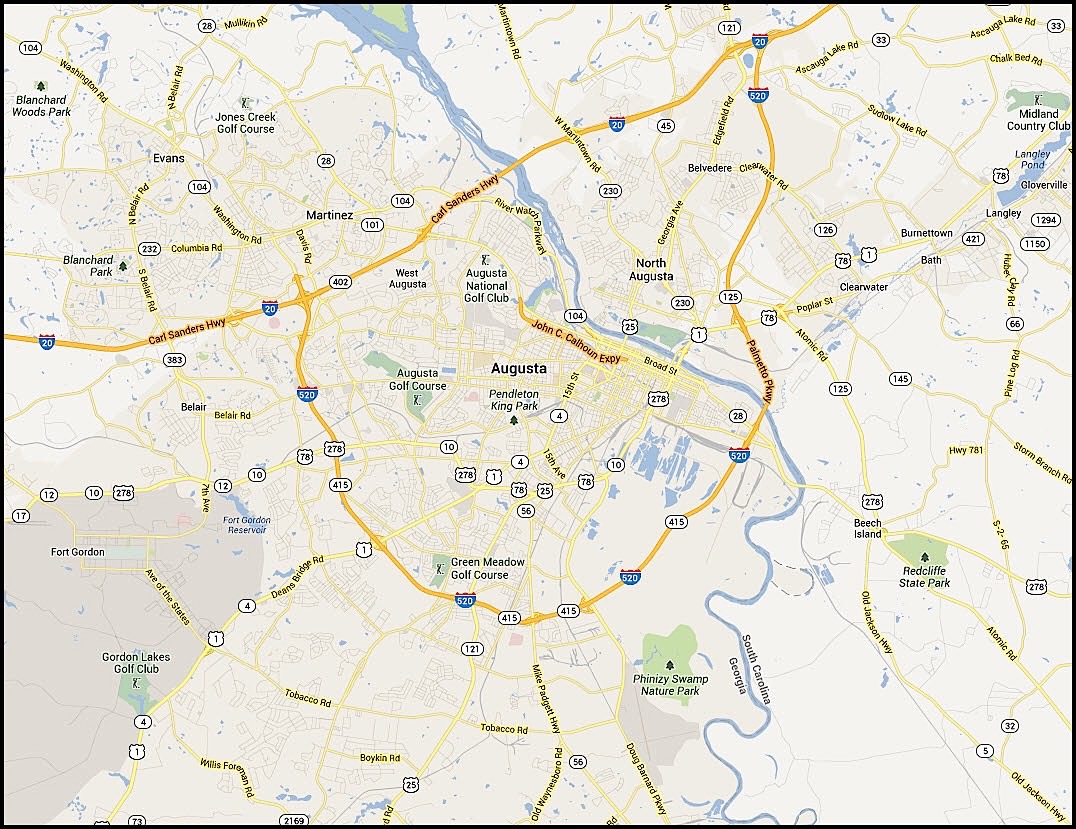 Have you thought about investing in the Augusta real estate market? Does Augusta real estate investing interest you at all? If so, what are you waiting for? We would love to know your thoughts on real estate in Augusta in the comments below:
*The information contained herein was pulled from third party sites. Although this information was found from sources believed to be reliable, FortuneBuilders Inc. makes no representations, warranties, or guarantees, either expressed or implied, as to whether the information presented is accurate, reliable, or current. Any reliance on this information is at your own risk. All information presented should be independently verified. FortuneBuilders Inc. assumes no liability for any damages whatsoever, including any direct, indirect, punitive, exemplary, incidental, special, or consequential damages arising out of or in any way connected with your use of the information presented.
🔒 Your information is secure and never shared. By subscribing, you agree to receive blog updates and relevant offers by email. You can unsubscribe at any time.