The Augusta housing market, much like the rest of the country, has benefited from the expansion of the U.S. economy. However, unlike the rest of the country, a strong government and healthcare presence supports any progressive efforts. For all intents and purposes, Augusta real estate should thrive in the presence of strong job growth, excellent medical institutions, a stable economic base in Fort Gordon and low living costs. These factors, and more, have combined to make the Augusta housing market a prime candidate for growth.
According to Realtor.com, the average home price in the Augusta housing market is $148,945. However, the average sold price in Augusta is $127,708; or 16.6 percent lower than home values. The difference is likely the result of a competitive market, and one that should favor buyers in the near future. Data presented by Zillow suggests homes in the Augusta real estate market have appreciated by as much as 1 percent over the course of last year.
Even with a modest appreciation rate, Augusta real estate has outpaced the average for all of Georgia. Homes across the state boast an average price of $94,128. The national average, on the other hand, is $205,156. So while homes in Augusta are well ahead of state trends, they are relatively far behind the rest of the country as a whole. Of course, this means homes in the city are relatively affordable, and Augusta real estate investing should benefit as a result.
Augusta real estate is only a part of the 3,186,633 properties and 73,236 homes for sale in the state of Georgia. The average home price and average home value of Augusta also influence the average home price ($94,128) and average sale price ($224,029) of Georgia.
While Augusta has managed to outpace the entire state of Georgia in terms of home values, the rental market is still very much affordable. Rent prices continue to remain stable and availability is widespread. Rent prices have increased by 2 percent over the past 3 months. This is the same as the county average of $932 and 49 percent lower than the state average of $1,390. Low rental prices contribute to the areas relatively low cost of living. At $43,600; the cost of living in Augusta is 21.3 percent lower than all of Georgia. It should go without saying, but a low cost of living within an affordable market makes for very attractive homes, especially to first-time buyers.
According to the U.S. Bureau of Labor Statistics, the State of Georgia has an unemployment rate that exceeds the national average, 6.3 percent and 5.4 percent respectively. Unfortunately, nearly halfway through the year, Augusta is more a part of the problem than it is the solution. As of May, Augusta's unemployment rate is 6.6 percent. While unemployment remains an obstacle, STEM jobs – those in science, technology, engineering and math fields – will continue to bolster the economy. Georgia's booming solar industry led to its rank as the number 1 job creator in the clean energy industry during the first quarter of 2015, and Augusta was no exception.
Augusta real estate investing should continue to see a lot of activity in the form of distressed property deals. According to RealtyTrac, more than 300 homes are in some state of foreclosures. That is to say that these properties are either in default, up for auction or bank-owned. Regardless of their status, savvy investors should find ample opportunities to land deals. Over the course of a month, foreclosures in the Augusta housing market increased 8 percent. However, foreclosures are now 53 percent higher than they were last year.
Of the distressed properties on the Augusta housing market, 48 percent are going to be up for auction, and another 52 percent are currently bank-owned. That means each of these homes could be a potential deal for anyone interested in Augusta real estate investing. While availability is appreciated, the price in which these properties may be acquired is perhaps more important to the Augusta real estate investing community. According to RealtyTrac, distressed properties have sold for an average of $51,211 in the Augusta housing market. That is nearly half the price of non-distressed properties, and could really benefit a savvy investor's bottom line. In fact, the foreclosure discount has increased nearly 30 percent since last year, or $11,580.
According to Builderonline.com, "Foreclosures and real estate owned (REO) closings fell in March from a year earlier, but remained a drag on the market. Combined, foreclosures plus REO closings represented 34.0% of existing home closings, below 39.8% a year earlier. The percentage of existing home closings involving foreclosures declined to 16.4% in March from 19.7% a year earlier while REO closings as a percentage of existing home closings dropped to 17.7% from 20.2% a year earlier."
In the first quarter of this year, closings on new homes dropped modestly. A total of 1,433 new homes were sold during the 12 months that ended at the beginning of this year, down from 1,461 for the year that ended in February. New home closings represented about 11.5 percent of all closings in the Augusta housing market over the same period. That rate represents a nearly 5 percent drop from last year.
Despite having a relatively low median household income and stiff competition from nearby metro areas (Atlanta and Savannah) to retain graduates, the Augusta housing market has made impressive strides since the recession. Low living costs should continue to counteract somewhat weak demographic trends and the local economy remains strong. While Augusta is certainly not leading the nation in recovery, it is by no means at the bottom of the pack either. Experts are pleased with the progress this city has made, and expect the future to be bright.
Augusta Housing Market Summary:
Current Median Home Price: $148,945
1-Year Appreciation Rate: 1%
Unemployment Rate: 6.6%
Population: 197,872
Median Household Income: $44,187
Augusta County Map: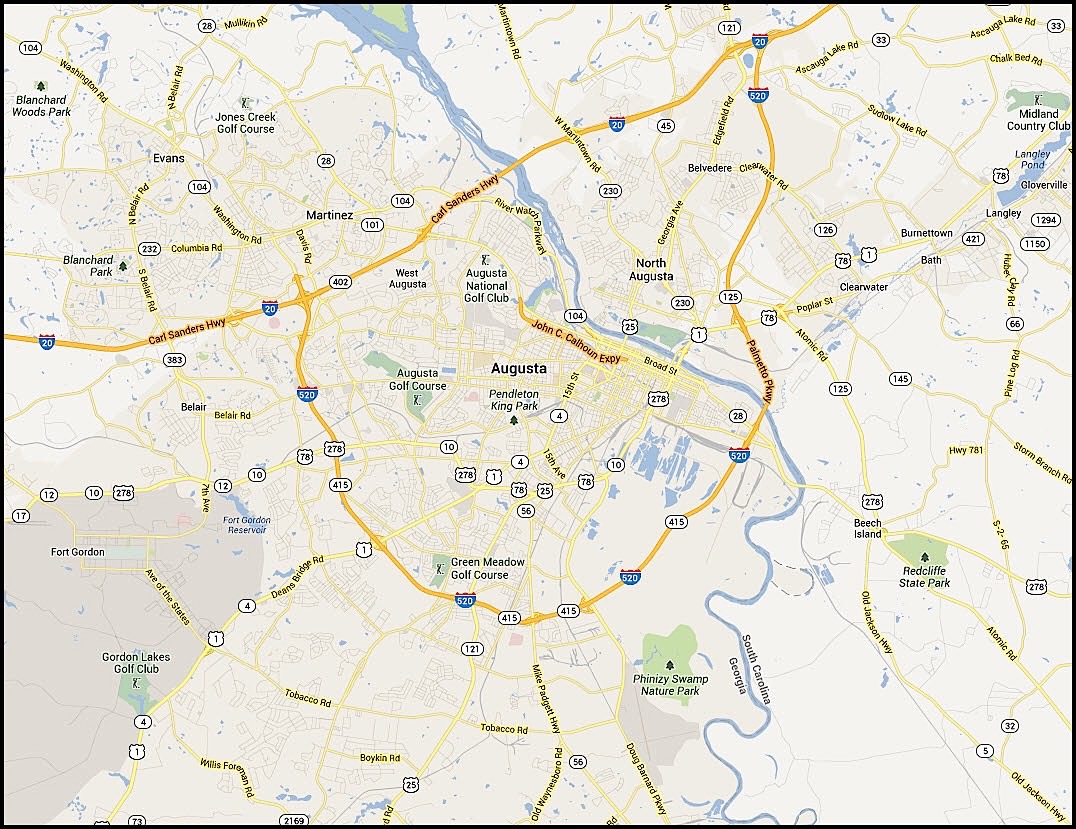 🔒 Your information is secure and never shared. By subscribing, you agree to receive blog updates and relevant offers by email. You can unsubscribe at any time.