When it comes to maintaining a property and keeping up its appeal, renovating an outdated bathroom can be just the right fix. Whether you call it the powder room or water closet, a bathroom is one of the most critical spaces in a home. By improving the bathroom, you can boost the desirability of a home and thus increase its value.
Before launching any home improvement project, it's important to understand the financial implications. Several factors can affect bathroom remodel cost estimates, so you'll want to be familiar. This guide explores typical bathroom remodel costs plus the pricing for different types of projects. Be sure to keep reading until the end, where we reveal tips on how to get started on your next bathroom remodel.
How Much Does it Cost to Remodel a Bathroom?
According to Angi, the average bathroom remodel cost is $10,800, with a typical range of $6,000 to $15,000.
You can get a rough estimate of your bathroom remodel cost by evaluating the size of your bathroom. The rule of thumb is $70 per square foot for modest updates, while larger or higher-end projects can go for as much as $300 per square foot.
---
[ Thinking about investing in real estate?
Register to attend a FREE online real estate class
and learn how to get started investing in real estate. ]
---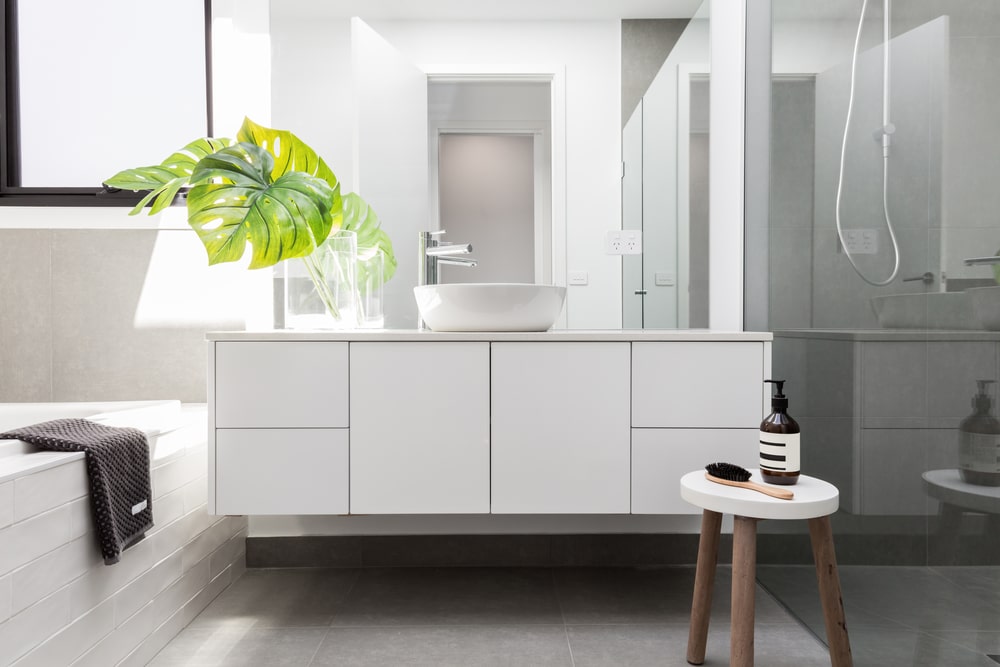 What Impacts Bathroom Remodel Costs?
The square footage of your bathroom is a great reference point to get an initial estimate of how much your project might cost you. However, the final cost will vary based on some of the choices you make. Below you'll find several factors that you should be considering when getting ready for your bathroom remodel:
Location

Maintenance Demands

Quality of Materials Used

Scope of Work Needed

Updating

Expansion Considerations

Length of Project
Location
When it comes to real estate, location is almost always a major determinant of price. If your property is located in an urban area, your project will likely be more costly than if you lived in a rural area.
The variable affecting prices is labor, while material costs remain roughly the same. Labor in urban neighborhoods can be as much as 20 percent higher relative to rural zip codes. For example, one could expect to pay much more for a bathroom remodel in Los Angeles compared to one in Minnesota. According to Homeadvisor.com, the average labor cost is about $50 to $75 per hour. They recommend allotting 40 to 65 percent of your budget to labor.
Regardless of your location, it's always a good idea to obtain several quotes from different contractors in your area and compare prices.
Maintenance Demands
Next, you'll want to consider the extent of maintenance that needs to be done to your bathroom. If your renovation is purely cosmetic in nature, then your maintenance costs could be next to nothing. However, if your property is on the older side, you might have to invest in maintenance projects such as electrical and plumbing. Note that specialized technicians, such as a plumber or electrician, often charge higher rates. Any work you can do yourself can help reduce labor costs.
Quality of Materials Used
Another factor that can drive up the cost of a bathroom renovation is the quality of materials you decide to use. It's possible to use expensive or budget-friendly materials and still achieve the same aesthetics that you desire. While keeping in mind that cutting corners might end up costing you in the long-run, there are plenty of affordable options that are just as great as expensive options. For example, you could opt for a wood tile floor rather than a hardwood floor, or a quartz countertop over a marble countertop.
Scope of Work Needed
When considering a bathroom renovation, you'll want to think about what the project will require. Do you plan to make just a couple of changes, or perform a total overhaul? Your answer to this question can drastically change your budget. If all you're looking for is a simple paint job and replacing a couple of pieces of hardware, you might be able to get away with just a couple hundred dollars. In contrast, if you plan on gutting your bathroom and starting from scratch, then you may spend several thousand dollars.
Updating
You might also need to make some updates based on when the bathroom was built or last remodeled. For example, let's say you purchased a 1950's bungalow, and all of the bathroom's features are too outdated to salvage. Even if you aren't one to desire the latest trends, you might be forced to make costly updates anyway. This can certainly drive up the price.
Expansion Considerations
Forty years ago, bathrooms were considered a functional space and were often built to be modest in size. Tastes have changed, and today, homeowners want bathrooms that feel airy and spacious.
If you're someone who finds that your bathroom is too small, then you might be looking at an expansion project.
Be forewarned that an expansion can be extremely costly. This is because it will likely require building permits, which can cost anywhere between $350 to $1800. This type of project also requires intensive labor and will extend your project timeline.
Length of Project
Last but not least, be sure to factor in the length of the project. It will be helpful to receive quotes from different contractors and get an idea of how long the project will take. This can help you better estimate any costs that are charged by the hour, such as labor and equipment rentals.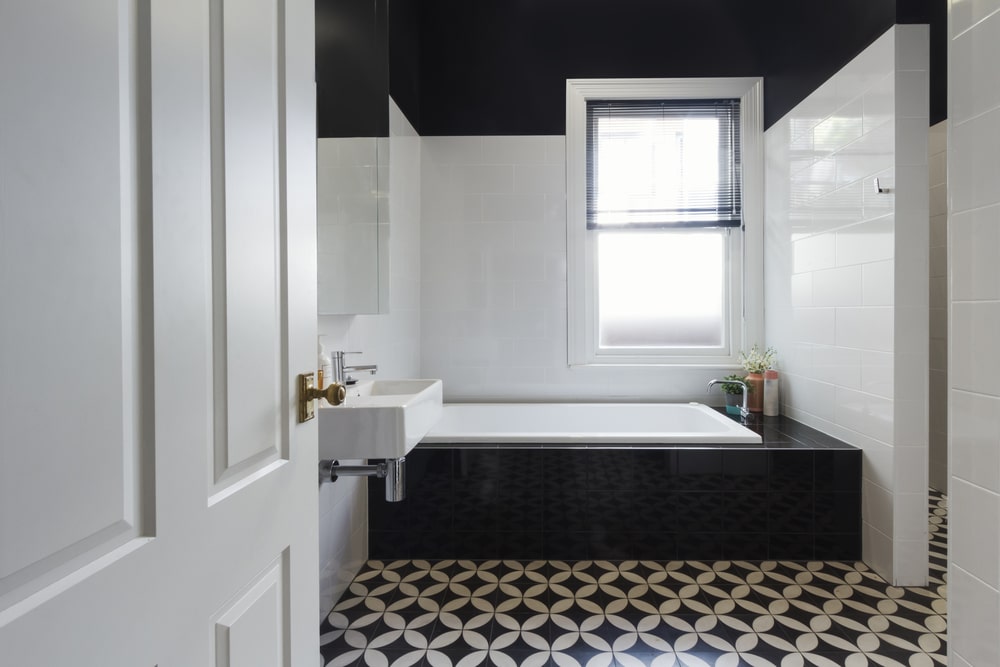 Common Bathroom Renovation Projects
So far, we've talked about several different factors that can contribute to the total balance of your bathroom remodel. Your choices will depend on your unique desires and requirements, so the outcome will vary from person to person.
To arrive at your final estimate, it's helpful to know some of the prices for common bathroom remodel projects. Again, these prices depend on whether you're opting for low, middle, or high range items.
To give you a better idea, here are several common remodel projects and examples of mid-range prices:
Updated Lighting: $1,100 – $1,700

New Cabinets: $4,700 – $7,000

Bathtub Replacement: $2,600 – $4,100

Installing Countertops: $2,800 – $4,700

Bathroom Vanity: $1,750 – $3,800

New Flooring (Tile): $500 – $3,500
Summary
You may be balking at the idea of a renovation after learning about the typical bathroom remodel cost. While a bathroom renovation can get pricey quickly, there are ways that you can save on costs, such as contributing your own labor, making compromises, and being creative with the materials that you choose.
Further, keep in mind that an updated bathroom is a key feature that can add value to your home. Recently updated homes sell more quickly in general, and you have the potential to recover most of the cost of your remodel upon resale. Even if you don't plan to sell your home any time soon, you'll likely get a great sense of satisfaction when you find yourself relaxing in your luxurious new restroom.
---
Ready to start taking advantage of the current opportunities in the real estate market?
Click the banner below to take a 90-minute online training class and get started learning how to invest in today's real estate market!