Key Takeaways
The Baton Rouge real estate market is in the minority, in that it has transitioned more to a buyer's market.
Real estate in Baton Rouge remains more affordable than the national average.
Baton Rouge real estate investors have enjoyed a great run thus far in 2018.
---
The Baton Rouge real estate market is unique, in that it is one of the few cities that has made the transition to a buyer's market. More importantly, however, the city has seen inventory levels grow significantly, finally easing the availability crisis the rest of the country is still dealing with. As a result, price appreciation has tempered and made the already affordable Baton Rouge even more affordable, which bodes well for buyers—and especially for real estate investors.
Baton Rouge Real Estate Market Overview
According to The Greater Baton Rouge Association of Realtors, real estate in Baton Rouge is currently in favor of buyers. Most notably, months of supply increased 17.5% as recently as September, and now sits at approximately 4.7 months, which is just shy of the six months we associate with a balanced market. The number of available homes has resulted in a subsequent increase in the amount of time homes are spending on the market, which is up 14.5% to 63 days. That said, demand still remains intact despite increases in prices and decreases in new listings. For a broader overview, here's a snapshot of the Baton Rouge real estate market:
Median Home Value: $165,900
1-Year Appreciation Rate: 8.4%
Median Home Value (1-Year Forecast): 3.0%
Median Rent Price: $1,275
Number Of Foreclosures: 380
Days On Market: 65
Closed Sales: 8,285
Pending Sales: 8,580
New Listings: 12,406
---
[ Thinking about investing in real estate?
Register to attend a FREE online real estate class
and learn how to get started investing in real estate. ]
---
Median Home Price Baton Rouge
According to Zillow, median home values in the Baton Rouge real estate market have been on the upswing since 2012. As recently as July of 2012, for that matter, median home values rested somewhere in the neighborhood of $138,000. Fast forward to 2018, and the Baton Rouge real estate market boasts a vastly improved median home value of $165,900. In the last year alone, real estate in Baton Rouge appreciated at a faster rate than the national average, 8.4% and 7.6% respectively. Perhaps even more importantly, are forecasts suggesting prices will continue to increase in the area, albeit at a slower pace. Over the next year, home values are expected to increase an additional 3.0%, which is actually well behind the 6.4% forecasted for the national average. The slowdown in appreciation may be attributed to growing inventory levels. As of September, inventory levels increased 11.8%, topping out at 4,227 units, which—again—bodes well for buyers.
Baton Rouge Foreclosure Statistics
Per the most recent data released by RealtyTrac, the Baton Rouge real estate market has roughly 380 homes that have been deemed either in default, auction or bank owned. In other words, there are nearly 400 homes that are either at risk of foreclosure or that have already entered into the foreclosure process.
Foreclosures, while difficult for owners, represent an opportunity for prospective buyers to acquire properties at a discount. In fact, Baton Rouge real estate investors may be of service to many of the homeowners at risk of falling into foreclosure. In the event real estate investors in Baton Rouge are able to purchase distressed properties from financially-strapped owners, they may be able to simultaneously acquire a discounted property while helping a current owner avoid foreclosure.
If you are in the market for a distressed property, RealtyTrac has already identified the foreclosure rates for all of Baton Rouge, LA. Per their research, the following neighborhoods have the highest rates of foreclosures, and may be worth investors' time:
70814: 1 in every 706 homes is currently distressed
70812: 1 in every 1,351 homes is currently distressed
70811: 1 in every 1,357 homes is currently distressed
70805: 1 in every 1,685 homes is currently distressed
70815: 1 in every 2,052 homes is currently distressed
Baton Rouge Real Estate Investing
In addition to the Baton Rouge real estate market working in favor of buyers, real estate investors have found the city to be a great place to practice their skills. In fact, real estate in Baton Rouge has proven to be particularly lucrative for investors over the course of this year. Among qualifying cities, Baton Rouge ranked among the best places to realize profits as recently as the second quarter.
According to the most recent Home Flipping Report issued by Attom Data Solutions, "Among 140 metropolitan statistical areas with at least 50 flips in Q2 2018 and a population of at least 200,000, those with the highest average gross flipping ROI in Q2 2018 were Pittsburgh, Pennsylvania (162.7 percent); Hickory-Lenoir-Morganton, North Carolina (129.0 percent); Mobile, Alabama (126.6 percent); Buffalo, New York (107.5 percent); and Baton Rouge, Louisiana (107.1 percent)."
Baton Rouge Real Estate Market Summary
The Baton Rouge real estate market is starting to lean heavily in favor of buyers. Due—in large part—to increasing inventory levels, appreciation rates and competition are starting to temper. Nevertheless, prices are continuing to rise—albeit at a slower pace—which has contributed to a significant investor movement in the area. Investors in Baton Rouge have enjoyed a good 2018, and there is nothing to suggest next year will be any different.
Have you thought about investing in the Baton Rouge real estate market? If so, what are you waiting for? We would love to know your thoughts on real estate in Baton Rouge in the comments below.
---
Ready to start taking advantage of the current opportunities in the real estate market?
Click the banner below to take a 90-minute online training class and get started learning how to invest in today's real estate market!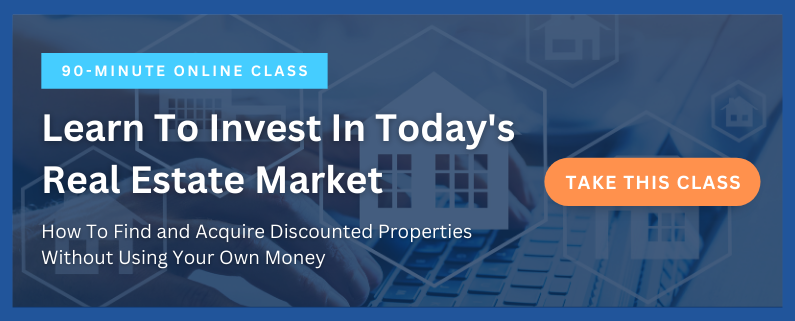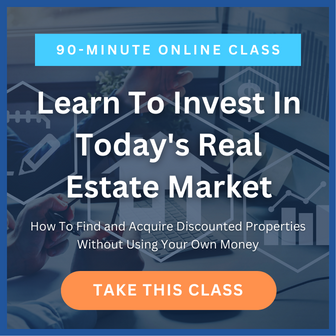 *The information contained herein was pulled from third party sites. Although this information was found from sources believed to be reliable, FortuneBuilders Inc. makes no representations, warranties, or guarantees, either express or implied, as to whether the information presented is accurate, reliable, or current. Any reliance on this information is at your own risk. All information presented should be independently verified. FortuneBuilders Inc. assumes no liability for any damages whatsoever, including any direct, indirect, punitive, exemplary, incidental, special, or consequential damages arising out of or in any way connected with your use of the information presented.