Key Takeaways:
---
In order to better understand the bull vs. bear market debate, investors must first understand the impact of their own opinions. In particular, Wall Street is predominantly influenced by investor sentiment. When investors are encouraged by the prospects of major exchanges, their purchases ultimately send the market higher. If investors are less than excited about the state of the economy, the increased propensity to sell securities sends the market spiraling downwards. Simply put, the stock market's performance directly correlates with how investors view the near-term prospects of the global economy.
It is worth noting, however, that sentiment often shifts at a moment's notice. So much so, in fact, that the positive and negative trends of major market indices have developed aliases of their own: bull and bear markets.
As their names suggest, bull markets indicate an inherent sense of bullishness and are often associated with prolonged increases across the entire market. On the other hand, bear markets have become synonymous with downtrends and are often associated with tempered expectations or a slowdown in the economy.
More important than respective naming conventions, however, is how these two types of markets interact with each other. The proverbial game of tug-of-war between bull and bear markets creates the buying and selling opportunities investors covet the most. Of course, to take advantage of bear vs. market movements, investors need to know precisely what they are and the indicators that differentiate them.
What Is A Bull Market?
A bull market is defined as a prolonged period of increases in both sentiment and stock prices. More specifically, however, bull markets have traditionally been used to describe broader market increases of at least 20% since the most recent downturn. Bull markets tend to occur when the prospects of Wall Street are bright and economic expansion is on the horizon. The resulting sentiment surrounding the market fosters an inherent period of investing in stocks which ultimately sends securities higher until a bearish catalyst is introduced.
What Is A Bear Market?
A bear market is the antithesis of a bull market. Whereas a bull market represents increasing confidence and stock prices, bear markets directly correlate to a lack of confidence and declining stock prices. Like their positive counterparts, bear markets are identified by a broad decline of at least 20% over a prolonged period. As a result, bear markets are powered by economic restrictions and their ability to cast fear in the hearts of investors. Fear of a negative economic outlook translates into doubt, which inevitably causes investors to sell and the broader market to decline.
---
[ Want to learn what Active vs. Passive Income looks like for stock investors like you? Find out how you can take advantage of Passive Stock Investing in our FREE webinar! ]
---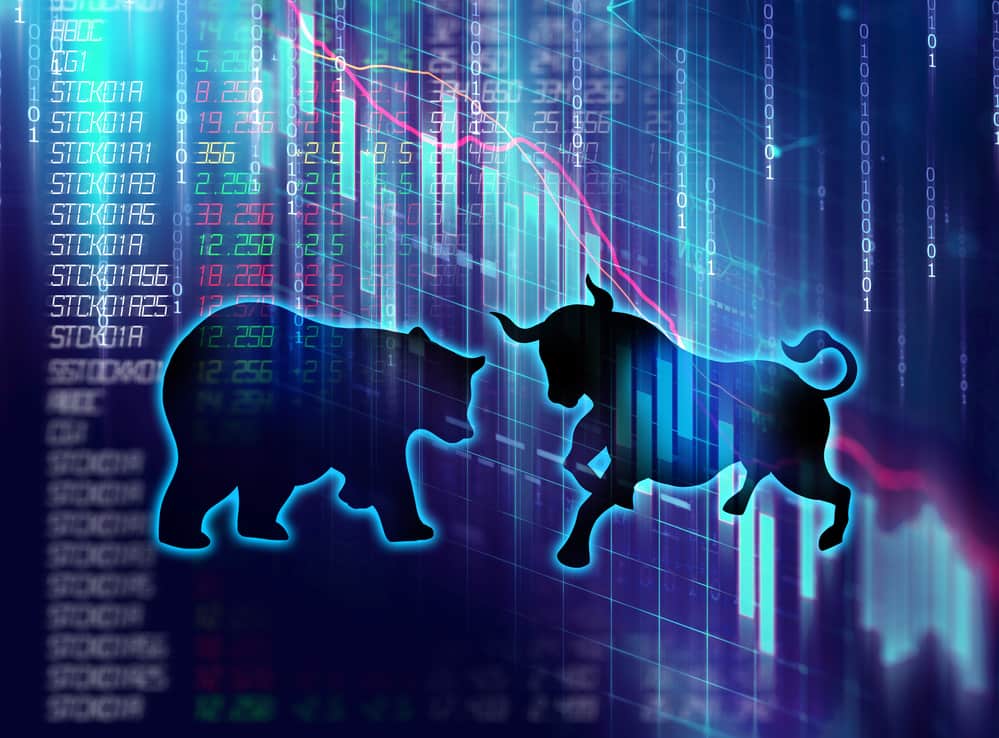 Bear Vs. Bull Market: What Are The Key Differences?
Identifying the key differences between a bull market and a bear market is pivotal for traders, which begs the question: What's the difference between a bull and bear market? Fortunately, there are several indicators investors can use to identify where the market is in a particular cycle:
GDP Changes

Stock Market Performance

Unemployment Rate

Interest Rates

Rate Of Inflation
Identifying these differences will help investors answer one crucial question: Are we in a bull market or are we in a bear market?
GDP Changes
Gross domestic product (GDP) is a monetary device used to measure the value added to a specific economy. In the United States, for example, the GDP measures the value of goods and services that have been produced minus the value of the goods and services needed to produce them. In its simplest form, it's a measurement of how much value has been added to the U.S. economy; at its pinnacle, however, it is indicative of where the market is trending. As a result, an increase in GDP typically serves as one of the primary catalysts for a bull market. When value is added to the economy, securities in almost every industry benefit and drive the stock market higher. On the other hand, drops in GDP suggest value is being subtracted from the economy; if that's the case, market sentiment will decrease, and a bear market will most likely ensue.
Stock Market Performance
The most apparent difference between a bull and bear market is the current trajectory of the major indices. More specifically, major indices tend to rise in bull markets and decline in bear markets. That's not to say each can't expect to experience any form of volatility, but rather that each cycle is defined by a prolonged loss or gain. The market conditions typically associated with a bull market, for example, will add value over time (despite a few minor pullbacks). The conditions which have become synonymous with bear markets will detract value from the market over time (despite incremental increases).
Unemployment Rate
The unemployment rate can be used to differentiate between bull and bear markets. Not unlike GDP, the unemployment rate is used to determine the health of the economy. Typically, the more people that are employed, the healthier the economy is. Consequently, higher unemployment rates are a red flag. Therefore, bull markets are usually supported by lower unemployment rates. When more people are working, GDP is more likely to increase, and the value added to the economy will support a healthier stock market. However, higher unemployment rates may suggest many things, not the least of which is a weakening economy. When fewer people are working, the economy is expected to restrict, and the market will likely follow it downwards.
Interest Rates
Interest rates have a dramatic impact on how individual companies will perform. Notably, low interest rates make it more affordable for companies to leverage capital and scale their operations. With affordable access to capital, businesses traded on the stock market can increase their bottom line more efficiently. High interest rates, on the other hand, make it more expensive for companies to scale up. The borrowing costs become prohibitive to growing companies in high-interest rate environments. As a result, bull markets are usually accompanied by low interest rates, and their bearish counterparts thrive in high-rate environments.
Rate Of Inflation
Inflation plays a significant role in the state of the economy. In expanding economies, the demand for goods and services typically causes an increase in prices. Due, in large part, to demand outweighing supply, companies can typically charge more money for their products. The rise in prices ultimately leads to inflation (a decline in purchasing power over time). It should be noted, however, that the increase in demand typically leads to a bull market. Therefore, inflation bull markets have developed a reputation for occurring in times of inflation. Shrinking demand, however, can trigger deflation, which is often a catalyst for bear markets.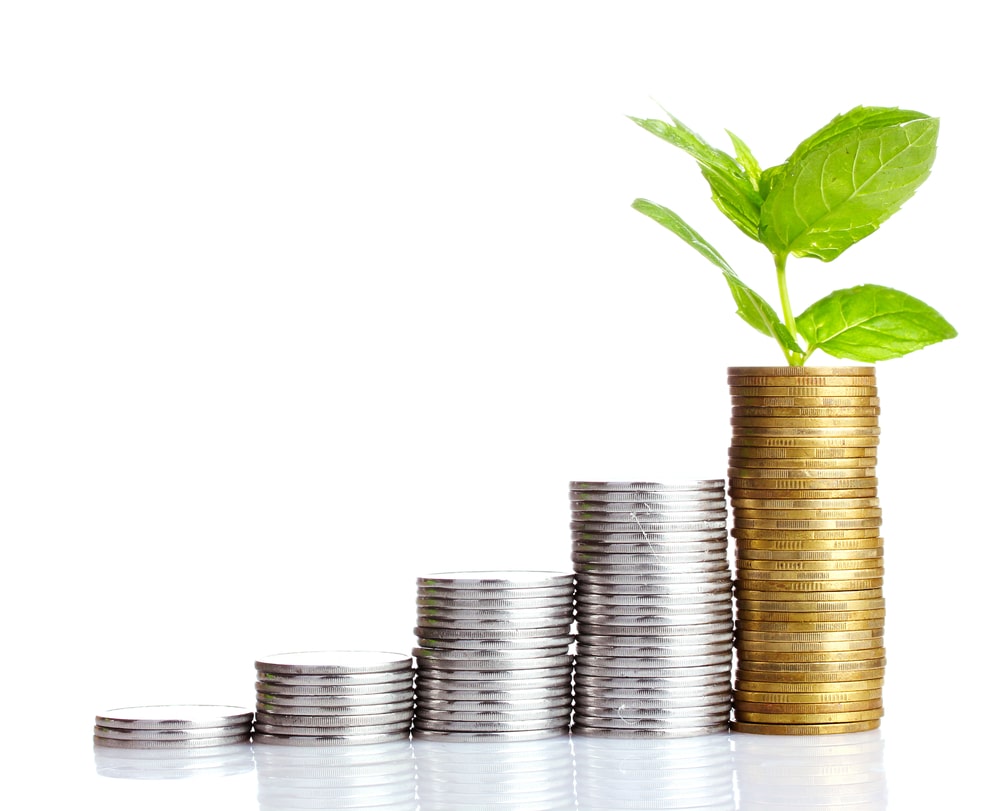 Investing In Bull And Bear Markets
The bull vs. bear market debate is ultimately a moot point. While the trends associated with each can help investors time the market better, the fact of the matter remains: it is possible to make money in any market cycle. Depending on the investment strategy, there's money to be made when stocks are both going up and down.
Long-term investors, however, appear to have an advantage over their short-term counterparts. If for nothing else, the market (as a whole) tends to drop faster than it climbs, but it almost always climbs more than it drops. As a result, long-term investors can wait out the volatility that exists between bear and bull markets. In fact, building long-term positions is a target that tends to benefit from both bull and bear markets. The benefits of investing in a bull market are obvious: stock prices tend to increase. However, bear markets provide buying opportunities for the stocks that investors hold in high regard. Provided investors have done their homework and have a lot of conviction in their holdings, bear markets are more of an opportunity to buy than anything else. Any pullback in a truly great security usually results in an undervalued stock. As long as the thesis for investing in a stock remains, and the pullback was simply a whole-market correction, investors can usually grab some shares of their favorite holdings at a lower price.
Short-term investors, on the other hand, will need to be more careful with their investment strategies. The market is volatile, and any decision to hold a stock for less than a year coincides with a higher degree of risk. That's not to say short-term investors can't invest in a bear market, but rather that the risk needs to be accounted for with a diversified portfolio and strong stock selections.
Summary
Being able to differentiate between a bull vs. bear market is an invaluable tool investors must have at their disposal. Identifying the key indicators associated with each can greatly influence everything from investment strategies to time horizons. That said, there's absolutely no reason investors can't partake in each; there's money to be made in both up and down markets. Therefore, investors will need to alter their investment strategies and tailor them to the current cycle.
---
Ready to cashflow your investment portfolio?
Find out how Andy Tanner uses the stock market to generate cash flow with safe, steady investing strategies – no matter what is happening in the overall economy.
Register here for Instant Access to Learn How To Start Stock Investing For Cash Flow, and get started learning how to start a successful investment portfolio today!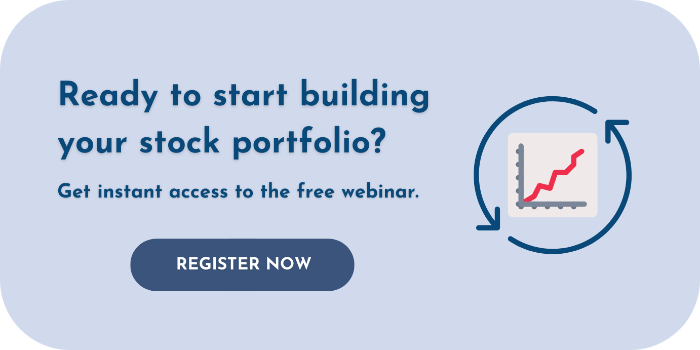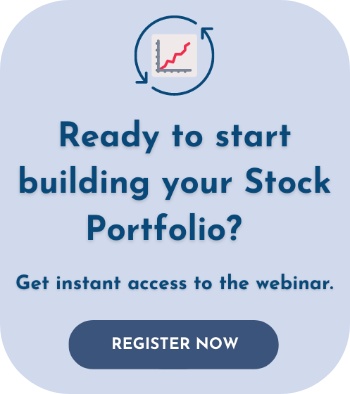 ---
FortuneBuilders is not registered as a securities broker-dealer or an investment adviser with the U.S. Securities and Exchange Commission, the Financial Industry Regulatory Authority ("FINRA"), or any state securities regulatory authority. The information presented is not intended to be used as the sole basis of any investment decisions, nor should it be construed as advice designed to meet the investment needs of any particular investor. Nothing provided shall constitute financial, tax, legal, or accounting advice or individually tailored investment advice. This information is for educational purposes only is not meant to be a solicitation or recommendation to buy, sell, or hold any securities mentioned.