Key Takeaways
Real estate investing for beginners requires setting aside time to do some research and create a plan.
Every beginner real estate investor should identify their financial goals in order to find a preferred exit strategy.
Refer to our checklist for an outline of steps that will help you get started on your investing journey.
---
Real estate investing represents an opportunity to achieve financial freedom, and perhaps even become your own boss. However, boosting your monthly income is not as easy as flipping a switch. A beginner real estate investor should be prepared to do some research and establish a strong framework before jumping into business. There are several ways beginners can familiarize themselves with the real estate industry, all of which can contribute to a successful future.
Am I Ready To Invest In Real Estate?
If you are interested in any of the benefits of real estate investing, it may be time to consider taking the leap. As a beginner, you may be discouraged by your limited access to cash; however, you aren't alone. Many aspiring investors make the mistake of ruling themselves out based on a lack of capital. In reality, your current financial standing is just one of several factors to consider when looking at real estate investing as a viable career path. Investors should actually ask themselves a number of questions before getting started:
Are my finances in order?
How much risk am I willing to take on?
What are my investing and financial goals?
How much time do I have to devote to a business?
Do I want to go into business with someone?
Do I have access to a real estate training program or mentor?
Use these questions to help you avoid problems once you actually begin investing. Start by looking at your finances, keeping in mind that they are only one factor to consider. No investment decision comes without risk, and real estate is no exception; however, it is a good idea to identify what level of risk you are comfortable with. As you answer these questions, you may also get a better idea of what kind of financial goals you have for your future. By looking at your finances, risk tolerance and investing goals, you will be able to identify your motivation and set a clear path moving forward.
Time is another critical component of real estate for beginners. How much time are you willing and able to spend on your real estate investing career? You may need to devote extra time in the beginning to familiarizing yourself with the real estate industry. Perhaps even more importantly, working with a good partner could help you realize the schedule you had always dreamed of. A partner can certainly help you free up some time and ease the transition as you get started.
Finally, one crucial aspect that separates aspiring investors from successful ones is access to real estate education. There are many options from finding the right real estate mentor, to researching real estate investment training programs. It is important to find a system that you can incorporate into your business if you want to actualize success. Boost your self education with books, podcasts and blogs from experts. Learning more about real estate will leave you better equipped to make connections and investment decisions.
---
[ Thinking about investing in real estate? Learn how to get started by registering to attend a FREE real estate class offered in your area. ]
---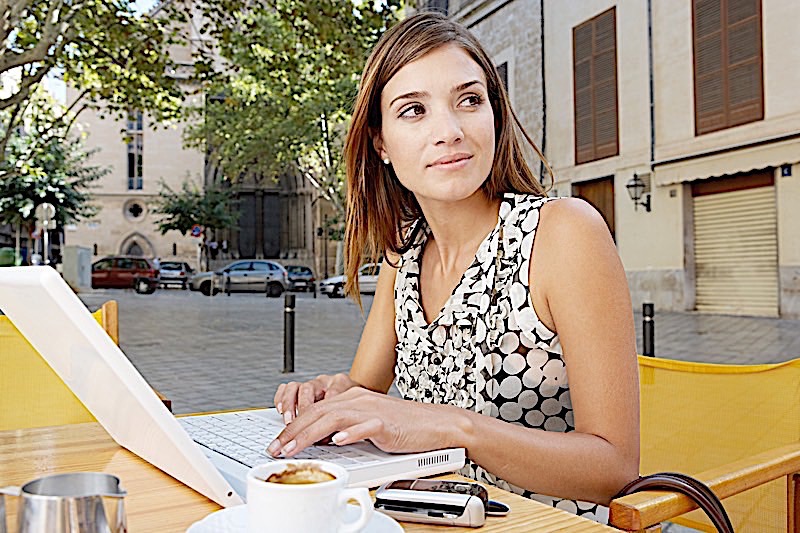 Defining Your Exit Strategy
As you venture into the real estate investing basics, it is a good idea to familiarize yourself with possible exit strategies. An exit strategy simply refers to the way investors plan to "exit" a given real estate deal. For example, rehabbing is one of the most common real estate investment exit strategies out there. Before putting out offers, real estate investors should seek to understand the different strategies out there. These are some of the most common real estate exit strategies:
Rehabbing: Commonly referred to as flipping houses, rehabbing involves purchasing a property, completing renovations, and selling it for a profit. This strategy is best suited for investors willing and able to search for properties below market value, and put the time in to ensure renovations run smoothly.
Wholesaling: This strategy involves acting as the middleman between sellers and buyers, and purchasing properties or assigning contracts in order to quickly sell a property (or contract) for a profit. Wholesaling serves as an excellent entry point for many real estate investors, and is often done without using any personal capital.
Pre-habbing: This exit strategy is a combination of both rehabbing and wholesaling. It involves purchasing a property and conducting minimal repairs in order to sell it for a profit, usually to someone willing to continue the renovations. This is a good option for investors interested in rehabbing, without the full commitment of renovating an entire property.
Buy And Hold: A buy-and-hold property is simply a property purchased or renovated with the intention of being rented to tenants. Purchasing properties to rent out is a great strategy for investors looking to take a more passive role in investing, while still receiving steady returns.
Ultimate Checklist For Beginner Real Estate Investors
There are a number of resources outlining real estate investing for beginners, all of which may be of use to those interested in getting started. The following checklist provides an outline of how to start investing in real estate.
Set Goals
Educate Yourself
Organize Finances
Get Pre-Approved
Find Your Niche
Choose Your Market
Pick A Neighborhood
Pull Comps
Make An Offer

Setting Goals
Take a look at your financial goals, which may include your career plans, retirement options and any personal plans you have for your financial future. If you do not have any goals in place, consider options that will get you where you want to be. This is also a great time to take a look at what kind of returns you are looking for, and how much risk you are willing to tolerate to achieve those returns.
Additionally, it is a good idea to set goals on educating yourself. This step is crucial for real estate investing beginners. Set a goal for reading a new real estate book a week, listening to an investing podcast daily, attending trainings on real estate or finding a real estate mentor or coach. Learning more about real estate will leave you better equipped to make connections and investment decisions.
The Financials
Consider your current financial standing, including any credit cards and loans you may have at the moment. These factors will help prepare you for interacting with potential lenders. Look at different exit strategies and try and evaluate which options will allow you to achieve the financial goals you have established for yourself. At this point, it is also a good idea to reach out to a bank or mortgage officer. By meeting with financial institutions and lenders, you will get an idea of how much capital you will have to work with.
Choosing The Area
Research the different demographics in your area in order to get a better idea of the areas you may invest in. This involves looking at the average age, spending habits, population and other characteristics of given markets. You can pull this type of information from a variety of public sources online, such as NeighborhoodScout. After you get a feel for different neighborhoods in your area, conduct a full-market analysis in order to identify the status of real estate in the area. Look at factors like price-to-rent ratio, potential cash flow and the appreciation potential.
Once you have the market information you need, examine what life is like in the neighborhood you want to invest in. Look at infrastructure, including transportation and community resources. Keep in mind that up-and-coming or well-established neighborhoods make the best potential areas when looking to invest.
Pulling The Trigger
Depending on your exit strategy, you will want to look at potential listing prices as you consider a given property. You can utilize the MLS to gain an understanding of comparable property data in the area, which can provide insights on potential returns. As you identify which property will be right for your first real estate investment, prepare yourself to make an offer. Make sure your finances are in order and create a written offer letter to the seller. Be sure to check out this guide for more information on making an offer.
Real Estate Investing 101: Property Red Flags
As you gain experience, you will get a better idea of the potential red flags when investing in real estate. However, as a beginner real estate investor, it is a good idea to refer to a designated list to ensure you know what to avoid. Here are a few mistakes to avoid as you get started in real estate investing:
Pay close attention to your financing options, and be careful to avoid situations that may not be realistic for your financial standing. For example, beginner real estate investors should be careful to avoid high interest rates or loans with balloon payments.
Establish a strong system for analyzing deals. One of the biggest mistakes real estate investors make, particularly when rehabbing properties, is to underestimate the costs of a renovation project. This can be avoided by careful planning and providing yourself wiggle room in both your schedule and budget.
Take comparable sales seriously. As a real estate investor, it is crucial to be able to predict the potential listing price or rental value of a property. Take neighborhood factors and comps into consideration, as to avoid misjudging your potential profits.
Take note of maintenance and holding costs. If you underestimate how quickly a property will sell, you may find yourself losing profits on a property. To avoid this mistake, pay attention to the average length of time properties in your neighborhood sell for and plan accordingly.
Summary
If your current career path is not getting you any closer to your financial goals, it may be time to reconsider. Real estate investing can offer a number of benefits for those ready and willing to put the work in. Beginner real estate investors should approach the topic with a focused mindset and be prepared to take the time to educate themselves. Remember to mind due diligence when considering any financial decisions. With the right work ethic, mindset and systems, real estate investing has the opportunity to offer any beginner real estate investor financial success.
How long have you been investing in real estate? Let me know which tip you found most helpful at the beginning of your career.