Every startup needs cash to get up and running, but you don't necessarily have to take out risky business loans to get the equipment and supplies you need for your business. Business credit cards offer a flexible way to finance your business purchases, and many business credit cards for startups don't require you to have an extensive business history to qualify. In fact, there are several great business credit cards you can check out. Most business credit card issuers can use your personal credit history to determine creditworthiness when you apply for a new card. Let's check out some of the best business credit cards for startups in the industry.
What is a Business Credit Card?
A business credit card is exactly what it sounds like: a credit card with credit limits, rewards, and bonus perks tailored for business owners. Business credit cards are meant to be used for business purchases, such as supplies, uniforms, and more. They are not intended to be used for personal purchases or non-business expenditures. Furthermore, business credit cards can be useful for startups or small businesses looking to build business credit history. Over time, a high business credit score will allow startups to acquire more loans to expand their business operations.
Can Startups Get Business Credit Cards?
Yes, fortunately, the majority of credit card issuers will be satisfied with a personal guarantee. In this case, business owners must repay any debts they incur if their businesses are unable to. As a result, credit card issuers will look at a business owner's personal credit history when determining whether to issue a credit card to a startup.
---
[ Thinking about investing in real estate?
Register to attend a FREE online real estate class
and learn how to get started investing in real estate. ]
---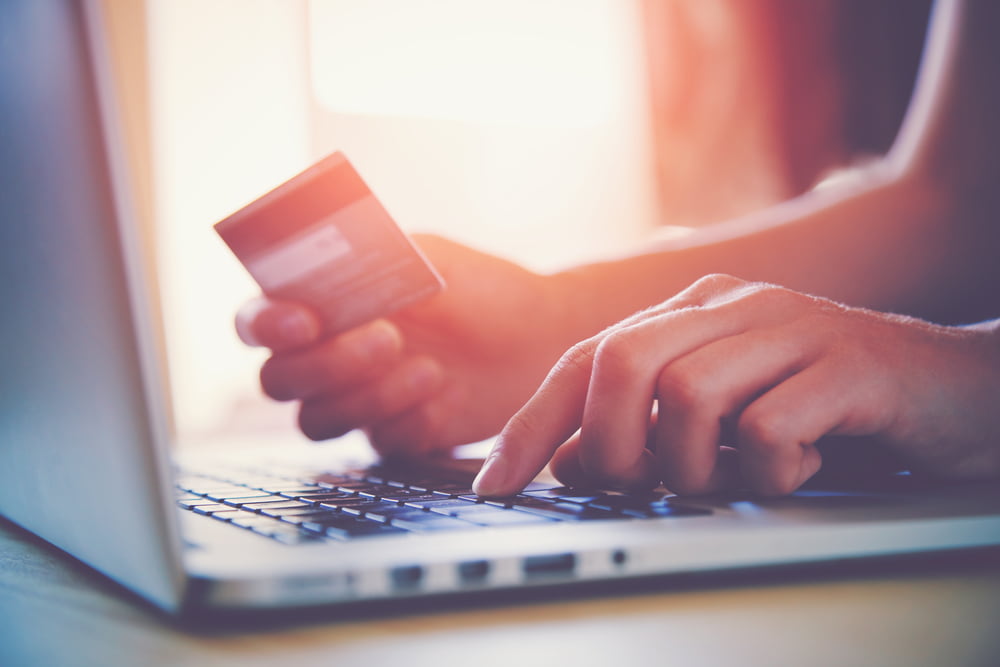 How to Get a Business Credit Card for a Startup
Most startups can get a business credit card by taking a few preparatory steps and getting their financial ducks in a row. Here are some tips to keep in mind:
Find your credit score so you know which cards you may qualify for. Most business credit cards worth your time will require credit above a FICO score of 690, usually qualified as good to excellent credit. Free credit score reports are available from multiple sources across the Internet

Determine your business's spending habits and financial strategy to figure out which card will best suit your budgetary needs. You should also determine where you spend the most money for your business, such as office supplies. By doing this, you'll be able to select the card with the best cash back or other bonus offers/perks that can benefit your business

Make sure that the card you apply for doesn't have too many exorbitant fees. Some cards can charge annual fees, for example, that are up to hundreds of dollars

Prepare all your application materials before starting the process. You'll need your name, social security number, your business info, and more to apply for and be qualified for a business credit card

Always use your card responsibly to build business credit and to potentially get an increase on your card's credit limit
5 Best Business Credit Cards for Startups
Now that you know they're available, let's break down five of the best business credit cards available for startups in detail. Our top picks include:
American Express Blue Business Plus Credit Card

Ink Business Preferred Credit Card

Ink Business Unlimited Credit Card

Brex Card for Startups

Capital One Spark Classic for Business
1. American Express Blue Business Plus Credit Card
The Amex Blue Business Plus is a stellar choice for many startup owners, as it features no annual fee and a reasonable APR range between 13.24% and 19.24%. However, you need a credit score of at least 700 to qualify. Qualify for this card, and you can take advantage of a 2x points reward rate for the first $50,000 in purchases you make every year. Even after this bonus limit, you'll still earn one point per dollar spent for all purchases made with this card.
2. Ink Business Preferred Credit Card
The Ink Business Preferred card is an especially nice choice for business owners or employees who travel frequently. It requires a credit score of 700 or above and has a $95 annual fee. But its APR range is reasonable, ranging between 15.99% and 20.99%. More importantly, it comes with a rewards rate of three points per dollar spent for the first $150,000 you spend on combined purchases in travel categories like airfare, certain restaurants, and more.
3. Ink Business Unlimited Credit Card
A more flexible card for business owners who make a lot of purchases, the Ink Business Unlimited has a straightforward rewards program: 1.5% cash back for any purchase you make for your business using this card. It also features a generous welcome bonus ($750 cash back right off the bat), no annual fee, and an excellent APR range between 13.24% and 19.24%. As with the other cards so far, you'll need a credit score of 700 or more to qualify.
4. Brex Card for Startups
The Brex Card for Startups is a specialized corporate credit card that requires companies to register with the IRS before qualifying. Should you apply for and get this card, you'll benefit from several advantages. It doesn't require a personal guarantee and won't impact your credit if your business goes under; a chief concern for many startup owners. It also doesn't have an annual fee, but it does include several excellent startup-focused rewards and perks, including a generous rewards point scheme. However, this is admittedly more complicated than the other rewards programs in this industry. Collect enough points, and you can use them for discounts and credits for many essential business services, like Google Ads and more. However, the card is limited by requiring you to pay any existing balance in full at the end of every month.
5. Capital One Spark Classic for Business
The Capital One Spark Classic is an appropriate business credit card for startup executives with lower than average credit scores (around 630 to 689). It doesn't come with an annual fee and has a regular APR of 26.99%. The rewards program is attractive for its simplicity: you earn unlimited 1% cash back for any business purchase you make without any limits or category restrictions. Thus, this card is a good way to build up rewards points and get discounts or money off your credit statement if you don't want to pay attention to bonus categories or rotating offers.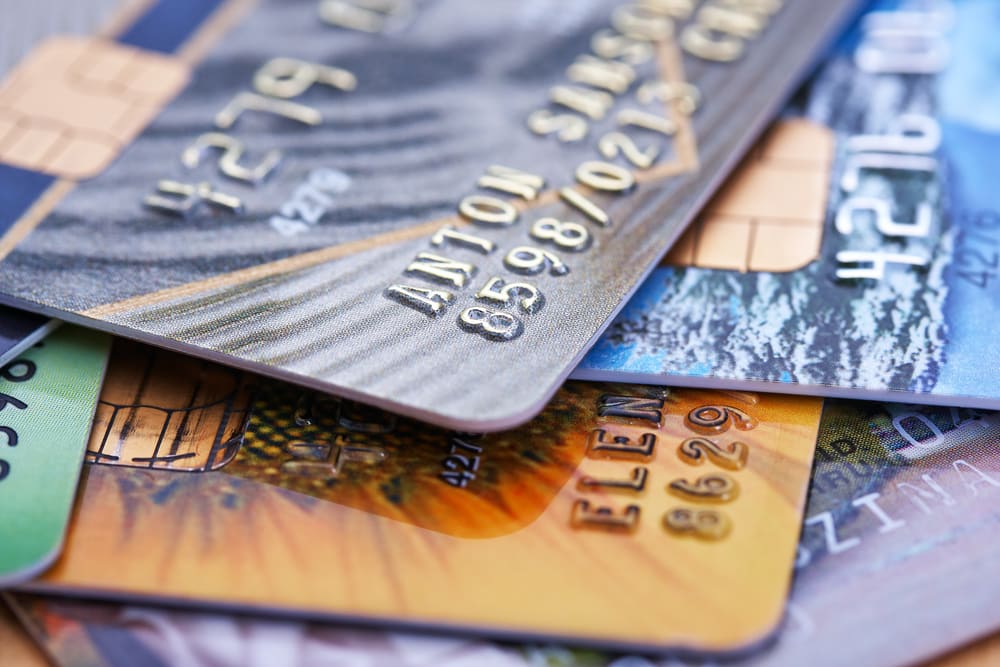 Pros of Business Credit Cards
As you can see from the above choices, business credit cards have several benefits and advantages over personal credit cards or even business loans. These include:
Easy management for your business expenses. By using a dedicated business credit card, you can manage and itemize your business costs, which makes your accounting easier and may allow you to better take advantage of tax breaks

Access to special perks. Many of the best business credit cards for small businesses include unique perks or benefits, such as extensive cash back programs, 0% APR introductory rates for the first year or so, and sign-up bonuses.
Some business credit cards also include travel perks, like airline VIP lounge access or discounts on hotel stays.
Cons of Business Credit Cards
While business credit cards can be a great choice, they also have some potential downsides to keep in mind, including:
They require a personal guarantee from the business owner if a lender can't use your business history. That means you're on the hook when you are approved for a business credit card. If you aren't careful, this can ruin your credit score and make starting another business or taking out loans difficult in the future

Fewer consumer protections compared to consumer credit cards. For example, card issuers can increase the interest rate on existing business credit card balances in some cases
Summary
In the end, it's up to you to determine whether a business credit card is a good choice for your startup. Consider your options carefully and take a look at the cards above when deciding on your financing strategy. Used correctly, business credit cards can help you save money and let you purchase everything you need for your startup's future success without breaking the bank.
---
Ready to start taking advantage of the current opportunities in the real estate market?
Click the banner below to take a 90-minute online training class and get started learning how to invest in today's real estate market!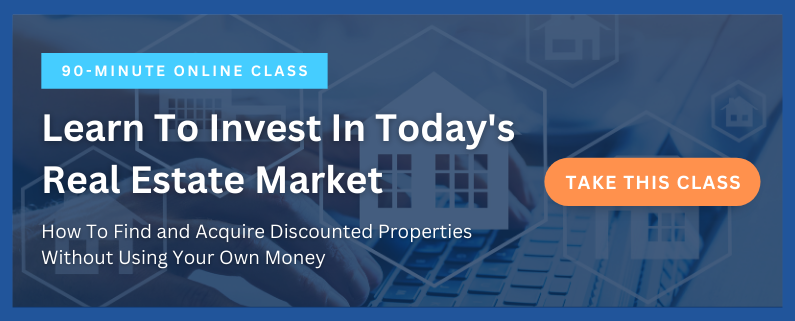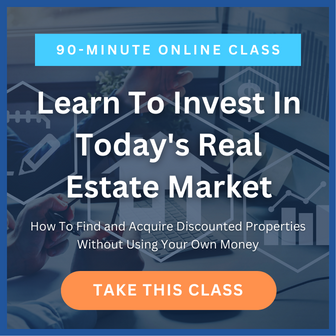 ---
The information presented is not intended to be used as the sole basis of any investment decisions, nor should it be construed as advice designed to meet the investment needs of any particular investor. Nothing provided shall constitute financial, tax, legal, or accounting advice or individually tailored investment advice. This information is for educational purposes only.