Many desire homeownership, but few can obtain it with the prices of houses and average income today. Loans for first-time buyers can make that ideal something tangible. It's an intimidating process, but there's hope with assistance from government sources and lenders.
We have studied a few of the best first time home buyer loans that you can get, including:
FHA Loans

VA Loans

USDA Loans

Fannie Mae & Freddie Mac

State Programs

Home Renovation Loan Programs

Down Payment Assistance Programs
These can make the dream of a new home a reality for new players in the market.
If you want a loan, these seven options are ideal. Read on to determine which is suitable for your experience as a first-time home buyer.
FHA Loans
FHA loans receive funding from the Federal Housing Administration. It's one of the best first-time home buyer loans because it requires a mere 3.5% down. However, it's critical to note that a credit score under 850 requires 10% down.
Most individuals that apply for FHA loans have a higher credit score. You are welcome to ask for help if you have a score in the low 500s, but you are less likely to receive approval if you don't have an excellent score. There are mortgage insurance premiums built-in to protect lenders if the first-time home buyer defaults.
---
[ Thinking about investing in real estate?
Register to attend a FREE online real estate class
and learn how to get started investing in real estate. ]
---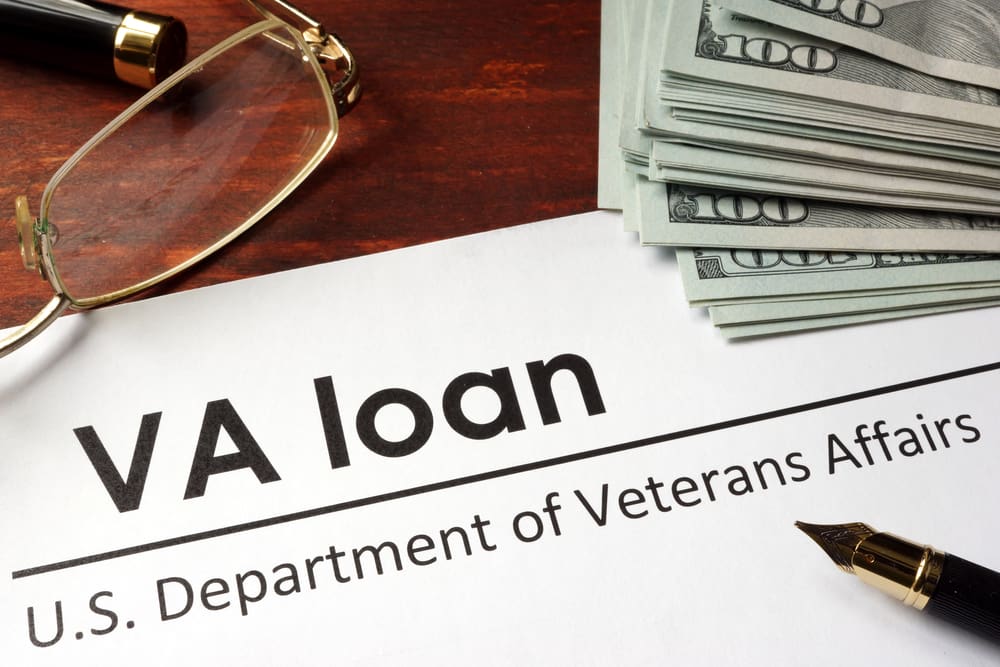 VA Loans
VA loans come through the Department of Veteran Affairs. This organization works with veterans, service members, and surviving spouses to help them afford a place to live. This offer is one of the best first-time home buyer's loans, as there is often no mortgage insurance or down payment required.
There are limitations to what VA loans can offer to interested parties. On average, you can get up to $647,200 in your loans, and this price varies by location – more expensive spots around the country can offer closer to $900,000 in loans for those who qualify.
USDA Loans
There is a first-time homebuyer program available through the United States Department of Agriculture, and you don't have to live on a farm. You can receive 100% financing with lender mortgage guarantees to those in rural and a few suburban locations.
It's vital to note that there are limitations to the loans based on income. If you live in a house with less than five people, the limit is $91,900. If you live in a home that has five to eight people, the limitation is $121,300. Take note of your income to see if your household qualifies.
Fannie Mae & Freddie Mac
Fannie Mae and Freddie Mac are excellent options for first-time home buyer loans. They are what makes the home loan system run. They operate with local lenders to find choices for the best first-time home buyer loans.
There are many excellent options with Fannie Mae and Freddie Mac. For instance, the Fannie Mae HomeReady loan works to assist parties with a score of 620 or higher. You pay 3% down. There are other similar loans offered through Fannie Mae and Freddie Mac.
State Programs
Local and national programs are available for first-time buyers' home loans and programs. Many state housing programs are available to assist buyers in a particular region.
States can offer tax credits on a federal tax return. This benefit, among others, helps those in an area that would otherwise have no shot at home ownership. They can also assist those in need, such as veterans and first responders, and every assistance differs.
Home Renovation Loan Programs
There are home renovation loan programs out there to help stretch your money. These are critical to consider if you're a first-time buyer.
FHA 203(k) loans work for those who need a fixer upper. It looks at the value after fixes and permits a loan based on the funds necessary for the endeavor. It works as part of your mortgage.
HomeStyle works through Fannie Mae to provide help with remodels. First-time home buyers can access a 3% down payment.
Freddie Mac offers a CHOICERenovation loan to finance a home purchase and necessary renovations. Low down payments exist.
The Energy Efficient Mortgage Program allows more borrowing ability with energy-saving additions. It provides unique flexibility in the offerings of borrowed money for a home.
Down Payment Assistance Programs
There are down payment assistance programs available to interested buyers. State and local programs work to help interested first-time buyers become homeowners sooner than anticipated.
Homebuyers can access grants, zero-interest deferred payment loans, low-interest loans, and zero-interest forgivable loans through down payment assistance programs. These forms of assistance are aimed at first-time buyers, but there is availability for repeat buyers.
There are various requirements for down payment assistance programs. A few of the most prominent include taking a home-buyer education course, purchasing in an approved location, and staying below the maximum purchase price.
The Benefits Of First Time Homebuyer Programs
First-time buyers might be intimidated by the home buying process, but there's little need to worry about the options for first-time homebuyer programs. There are tons of benefits that come out of these.
These programs can provide cheaper down payments and other assistance if you are in a specific group. First responders, army veterans, and active military benefit from first-time home buyer options.
These programs also make it possible to afford homes in otherwise expensive areas. You can choose a fixer-upper and receive assistance to finish it.
There is the potential for tax credits, grants, and forgivable loans to go towards the closing costs. Many excellent items come with being a first-time homebuyer, and it's worth looking into a program if you're not sure homeownership is on the horizon.
Summary
The hunt for a home is intimidating, and new homeowners might have the trickiest time. Homes are expensive and might seem out of reach for much of the population. Luckily, you have options, and these are the best first time home buyer loans there are loans on the market. You can access low down payments, tax credits, and a way to afford a dream home faster than ever.
---
Ready to start taking advantage of the current opportunities in the real estate market?
Click the banner below to take a 90-minute online training class and get started learning how to invest in today's real estate market!