A home equity line of credit (HELOC) is a way to tap into your home's equity. You get fast cash that can be used for any project or expense. If you want to remodel your home or pay for a college education, it's a cheaper kind of debt than taking a personal loan or maxing out multiple credit cards.
But just like any other loan, choosing the right lender is important. This is a major financial decision, and you'll be paying off your line of credit for several years. You want to do your research and make sure you're getting a good deal.
Here's a quick look at the 10 best HELOC lenders in 2022.
---
[ Thinking about investing in real estate?
Register to attend a FREE online real estate class
and learn how to get started investing in real estate. ]
---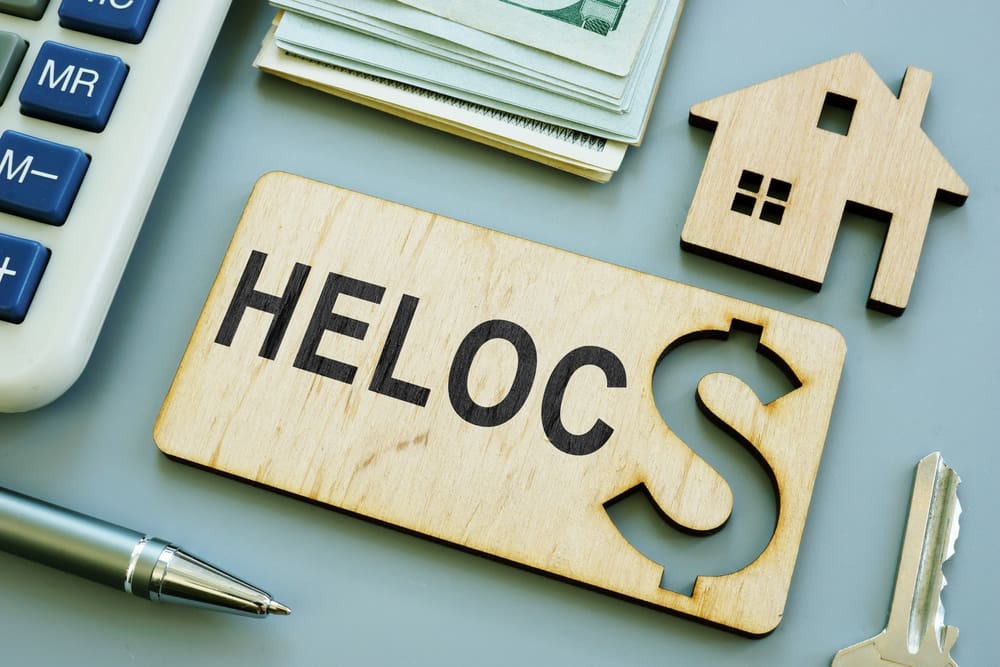 10 Best HELOC Lenders in 2022
So, who are the best HELOC lenders? Every situation is different; the best choice for one person might not be the best choice for another person. That said, the following 10 lenders offer the best lines of credit in their class:
US Bank

PNC Bank

PenFed

Bank of America

LoanDepot

TD Bank

SunTrust Mortgage (Truist)

Frost Bank

Figure

M&T Bank
1. US Bank
US Bank is a large national bank that offers loans in all 50 states. They offer loans of up to $750,000 ($1 million in California), with no application fees and zero closing costs. Beyond this, they offer some of the best APRs in the business. With a high enough credit score and a low loan-to-value ratio, you can qualify for rates as low as 4.2%.
The draw period is ten years for all US Bank HELOCs, with 10, 15, and 20-year repayment periods available. That said, there is a downside. If you pay the loan off in less than 2 ½ years, you'll pay a 1% penalty, up to a maximum of $500.
Pros:
Zero closing costs

Reasonable interest rates
Cons:
Early-repayment penalty

$90 annual fee for non-US Bank members
2. PNC Bank
PNC Bank is a great lender if you want to fund a smaller project. With a minimum loan amount as low as $10,000, you won't have to take out a huge line of credit for a minor renovation. They also offer larger loans, as high as $1,000,000, to qualified applicants. APRs range from 2.5% to 8.25%, depending on your credit history.
The lowest interest rates are only available on variable-rate loans, which means your rate could go up. Other loans are available on either a fixed- or a variable-rate basis. All loans come with an annual fee of $50, although there's no application fee. PNC Bank account holders get a discount of 0.25% if they set up automatic payments.
Pros:
Low minimum requirements

Fast preapprovals

Discount rates for PNC Bank customer
Cons:
$50 annual fee

Charges a fee to convert from variable to fixed rate

No USDA loans
3. PenFed
If you want to get maximum leverage from your home equity, PenFed is one of the more competitive lenders. Most lenders only allow you to borrow up to a combined loan-to-value ratio of 80%. In other words, the balance of your mortgage, combined with the line of credit, cannot exceed 80% of your home's value. PenFed, on the other hand, allows a ratio of 90%. On a $300,000 house, that's $30,000 worth of extra credit available.
PenFed's HELOCs come with a 10-year draw period, followed by a repayment period of 20 years. They're available from $25,000 to $500,000, and PenFed pays your closing costs. However, if you pay off your loan in less than three years, they'll bill you for the closing costs. There's also a $99 annual servicing fee, although the fee is waived if you pay at least $99 in interest during the year.
Pros:
Potential for zero fees

High loan-to-value ratio
Cons:
Penalties for early repayment
4. Bank of America
Bank of America is one of the biggest banks in the country, with over 5,000 branches. They also offer an online application process, where you e-sign all your documents. You can connect directly to a loan specialist who guides you through the process through their online system.
Bank of America offers fixed- and variable-rate HELOCs and a $600 closing cost discount to Bank of America customers. They require a minimum credit score of 620, and their rates are competitive with other major lenders. On the downside, preapproval letters take as long as ten days to arrive, which can be problematic if you're in a hurry.
Pros:
Can use utility and rent payments for credit approval

Easy online applications and hundreds of national branches

Multiple discount programs
Cons:
Can take up to 10 days to receive pre approval letter

No USDA loans
5. LoanDepot
LoanDepot is not a bank. They're a mortgage lender with over 150 branches throughout the US. They're known for their online platform and easy application process. Using their Mello Smartloan system, borrowers can submit paperwork online and get pre-approved in as little as 15 minutes.
Credit requirements are modest, with only a score of 580 required for FHA loans. Conventional loans and VA loans require a score of 620. The lowest-interest loans, the "Jumbo" loans, require a score of 700.
Pros:
Reasonable credit requirements

Online preapproval in as little as 15 minutes

No financing fee for existing LoanDepot customers
Cons:
Steep origination fees

Higher-than-average interest rates

Can take up to 30 days to close
6. TD Bank
If you like the personal touch of a regional bank, consider a HELOC from TD Bank. TD Bank has one of the best customer service ratings in the industry, and their loans have no minimum draw. You can borrow between $25,000 and $500,00 to pay for large or small projects.
Then again, TD Bank charges more extra fees than other lenders. And because they're a regional lender, they only service 15 East Coast states and Washington, DC.
Pros:
No extra fees for fixed-rate loan initiation

Excellent customer service

Can make automatic payments from a TD Bank account
Cons:
Several extra fees

Limited geographic availability
7. SunTrust Mortgage (Truist)
Truist, formerly SunTrust Mortgage, is another regional lender located in the southeast. They service most states from Mississippi to Virginia and east to the Atlantic coast, including the District of Columbia. They also offer online services everywhere but in Alaska, Arizona, Hawaii, and Oregon.
Truist is known for its affordable loan rates, which are often much lower than the market average. They charge minimal fees, and you can get a preapproval letter in as little as 24 hours. All Truist loans require a minimum credit score of 620.
Pros:
Low interest rates

Fast preapprovals
Cons:
Limited geographic availability
8. Frost Bank
Continuing the theme of local banks, Frost Bank does business only in the state of Texas. Therefore, only Texas residents can take advantage of their competitively-priced HELOCs. You'll also have to go to one of their branches to close on your line of credit; there's no online lending portal.
Frost Bank HELOCs come with a 10-year draw period, followed by a 20-year repayment period. Qualifying borrowers can get an APR as low as 3.74%, and you can save an additional 0.25% by making automated payments from a Frost bank account.
Pros:
No loan origination fees

Discounts for Frost customers with automated payments
Cons:
Only available in Texas

Must close in person at a Frost Bank branch
9. Figure
Figure is different from the other lenders on this list because it's an online company with no brick-and-mortar presence. This lowers their overhead, and they can pass those savings on to their customers.
Figure offers HELOCs with rates as low as 3.24%, and you can receive your cash within five days. The credit score requirement of 620 is reasonable, and the loan-to-value ratio can be as high as 95%. The loan origination fee of 4.99% is low, but you may have to pay local recording fees.
Pros:
Low interest rates

Reasonable credit score requirements

Fast fund disbursement
Cons:
No brick-and-mortar presence

You have to pay some fees
10. M&T Bank
M&T Bank is a smaller lender, servicing several East Coast states south of New England and north of North Carolina. They offer HELOCs with a loan-to-value ratio of up to 85.99%, with interest rates as low as 2.99%. Borrowers can choose between fixed and variable interest, with different requirements for each. You'll also pay zero fees or closing costs if you take at least three years to pay off your balance.
Pros:
Low interest rates

Excellent customer service

High loan-to-value ratio
Cons:
Some fees for early repayment

Limited geographic availability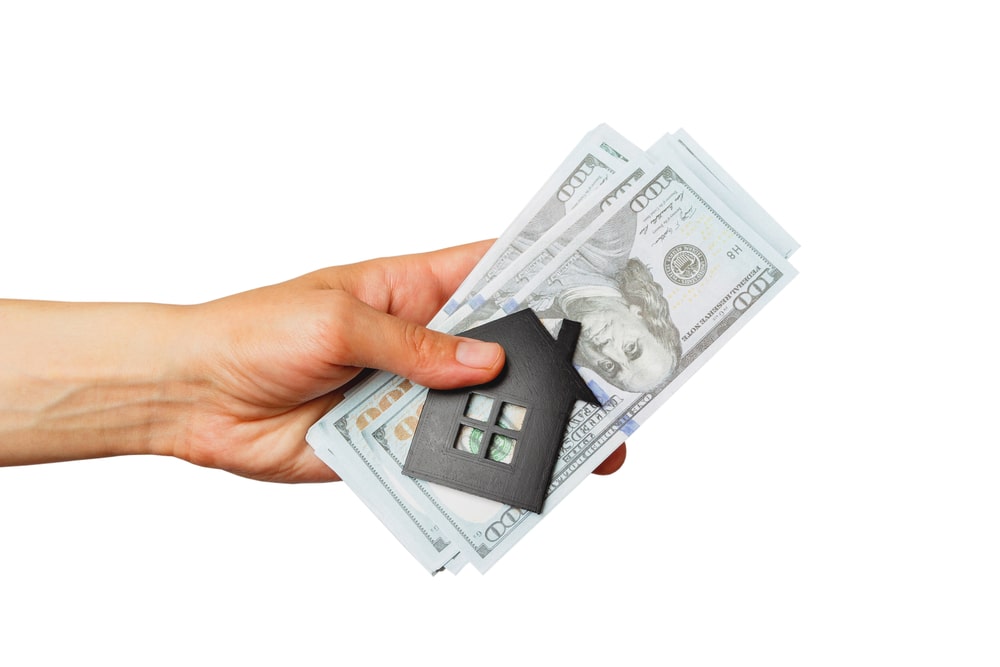 What Is a HELOC?
A HELOC is a unique loan that allows homeowners to borrow against their property and secure affordable capital. More specifically, however, homeowners may use the equitable position they have managed to build in a home as a pool of funds to borrow from. Consequently, HELOCS are akin to second mortgages. Still, instead of receiving one lump sum, borrowers are given a revolving credit (not unlike a credit card) reflective of their equitable position in the home. As a result, borrowers must have at least 15% to 20% equitable interest in the property (depending on the underwriter).
Depending on the bank, borrowers are usually awarded several options for gaining access to the money. Whether through online transfers, checks dedicated to the HELOC account, or a connected credit card, borrowers can spend as much or as little of the revolving credit as they would like. More importantly, interest is only charged to borrowed funds. If, for example, a homeowner was granted a $100,000 line of credit but only decided to withdraw $10,000, interest would only be incurred on 10% of the loan (as long as no minimum withdrawals are required).
The flexibility which has become synonymous with home equity lines of credit has made them a prime candidate for emergency funding. The capital received from a HELOC can be spent however the borrower likes. As a result, it's of the utmost importance to fully understand the repercussions of missing any payments. Furthermore, since homeowners are borrowing against their houses, the physical real estate is used as collateral. Therefore, any missed payments or failure to keep up with payment obligations could result in the loss of the home, so borrowers need to exercise caution and confirm they will make timely payments.
How Does A HELOC Work?
A HELOC can be used to consolidate debt, pay for life's large expenses, or complete home improvement and repair projects.
A HELOC allows you to borrow up to a certain percentage of your home value. This percentage depends on how much of your mortgage balance is outstanding. Lenders typically calculate your credit amount using your combined loan-to-value (CLTV) ratio. This is the sum of your primary mortgage and the loan added together and then divided into the appraised value.
For example, let's say a lender limits you to 75% CLTV. Your home is worth $500,000, so 75% is $375,000. You currently have 60% equity in your home at $300,000. The lender will allow you to borrow a HELOC of up to $75,000. This number is the difference between your total CLTV and home equity.
The draw period of a HELOC is typically 10 years. As a borrower, you must make payments during this time frame. You can choose to make interest-only payments or payments that include interest and principal.
What's The Difference Between A HELOC Vs. Home Equity Loan?
HELOCs are revolving lines of credit that can be accessed as much as you need during your draw period. This means you don't necessarily need to borrow as much as you've been authorized for.
In contrast, a home equity loan is an installment loan with a set amount borrowed and a fixed repayment schedule.
HELOCs provide more flexibility for borrowers.
Is HELOC Interest Tax Deductible?
Depending on how you use your HELOC, you may be eligible to deduct interest payments on your income taxes. In most cases, tax deductions can only be claimed if the HELOC funds were used on home improvement projects. Tax deductions cannot be claimed if the HELOC was used for anything other than making improvements or repairs to the home. It's recommended that you consult a tax professional for personalized advice.
Pros & Cons of HELOCs
Similar to accessing capital any other way, HELOCs have developed a reputation for both pros and cons. On the one hand, a home equity line of credit can be an invaluable source of funds. Borrowers may use a HELOC to do anything from paying for groceries to rehabbing their own homes. The flexibility awarded to borrowers from a HELOC is certainly a benefit, at least compared to other loans. That, and borrowers will only pay interest on the money they actually use, which is refreshing for anyone who has borrowed a large, lump sum of money to hear. Additionally, HELOCs typically have lower interest rates than credit cards, making them that much more attractive.
Despite all of their benefits, however, HELOCs also have some significant drawbacks. Most notably, defaulting on a home equity line of credit could place the subject property at risk of foreclosure. In addition, since homeowners are tapping into their own equity, the house serves as collateral. As a result, any missed payments place homeowners in a precarious situation. Therefore, borrowers should only use the money they are confident they can pay back.
Last but certainly not least is the variable interest rate tied to HELOCs. As their names suggest, variable interest rates will fluctuate with the market, which means borrowers are at the mercy of unpredictable borrowing costs. At times, the rates may lower, making HELOCs that much more attractive, but there are also times when they may rise.
How To Choose HELOC Lenders
There are many HELOC lenders available to choose from, but not all are created equal. Different lenders vary when it comes to fees, application criteria, repayment terms, and quality of service. Every borrower has different circumstances and financial considerations to make.
We recommend considering all of your options, and looking at three to four different lenders at the very least. From there, compare rates and fees associated with working together. You may find you would prefer to work with someone with a higher origination fee for the guaranteed service. On the other hand, your preferred provider may have the highest interest rates — your comparison could help you negotiate this down a bit.
Overall, consider all of your options and apply with the HELOC lender that best accommodates your priorities.
Tips for Comparing Home Equity Loans
Before you take out a HELOC, keep in mind that there are different ways to access the credit in your home. These are:
A home equity line of credit (HELOC)

A home equity loan

Cash-out refinancing
We've already talked about HELOCs and what they're good for. But what about the other two methods?
A home equity loan pays your entire loan amount in one lump sum. Instead of drawing on a line of credit as needed, you borrow a certain amount of cash against the value of your house. This is less flexible, but you can sometimes get a better interest rate. It's a good idea if you already know exactly how much you want to borrow. For example, you might want to pay off a $35,000 car loan with a 14% APR and replace it with a home equity loan that costs 5.5%.
A cash-out refinance is similar to a home equity loan in that you're borrowing a single lump sum. But instead of taking out a second mortgage, like a home equity loan or HELOC, you're replacing your existing mortgage with a newer, larger one. The difference is paid out as a lump sum and can be used like a home equity loan. The advantage of a cash-out refinance is that you can often get better interest rates. It's also easier to qualify. This is because lenders will be first in line for repayment if you default on the loan, whereas a lender for a second mortgage has to wait for the primary lender to be paid off.
Depending on your situation, one of these two options could be a better choice than taking out a HELOC. Shop around and compare rates for different types of loans. It might surprise you how much money you can save.
Summary
A home equity line of credit is an effective way to access your home's equity value. Take the time to find the right lender and loan, and you'll be able to use those funds to pay for whatever life throws at you. Make sure to do your research, and shop around to find the best HELOC lenders for you. You never know what might be available.
---
Ready to start taking advantage of the current opportunities in the real estate market?
Click the banner below to take a 90-minute online training class and get started learning how to invest in today's real estate market!