Key Takeaways:
---
Home equity lines of credit (HELOCs) have served homeowners as an invaluable source of capital for decades. At the very least, those who are fortunate enough to have built up equity in a home are awarded the opportunity to borrow against the property to secure affordable funds in the form of a second mortgage. However, it is worth noting that not all HELOCs are created equal; while several competing banks offer them, the underwriting offered by each institution will vary dramatically. As a result, impending borrowers need to sift through each banks' offerings to find the best HELOC lenders in the market. In doing so, homeowners will not only save more money and receive the best service possible, but they'll also mitigate their risk exposure.
What Is A HELOC?
A HELOC is a unique loan that allows homeowners to borrow against their property and secure affordable capital. More specifically, however, homeowners may use the equitable position they have managed to build in a home as a pool of funds to borrow from. Consequently, HELOCS are akin to second mortgages. Still, instead of receiving one lump sum, borrowers are given a revolving credit (not unlike a credit card) reflective of their equitable position of the home. As a result, borrowers must have at least 15% to 20% equitable interest in the property (depending on the underwriter).
Depending on the bank, borrowers are usually awarded several options for gaining access to the money. Whether through online transfers, checks dedicated to the HELOC account, or a connected credit card, borrowers are free to spend as much or as little of the revolving credit as they would like. More importantly, interest is only charged to borrowed funds. If, for example, a homeowner was granted a $100,000 line of credit but only decided to withdraw $10,000, interest would only be incurred on 10% of the loan (as long as no minimum withdrawals are required).
The flexibility which has become synonymous with home equity lines of credit has made them a prime candidate for emergency funding. However, the capital received from a HELOC can be spent however the borrower likes. As a result, it's of the utmost importance to fully understand the repercussions of missing any payments. Furthermore, since homeowners are borrowing against their houses, the physical real estate is used as collateral. Therefore, any missed payments or failure to keep up with payment obligations could result in the loss of the home, so borrowers need to exercise caution and confirm they will make timely payments.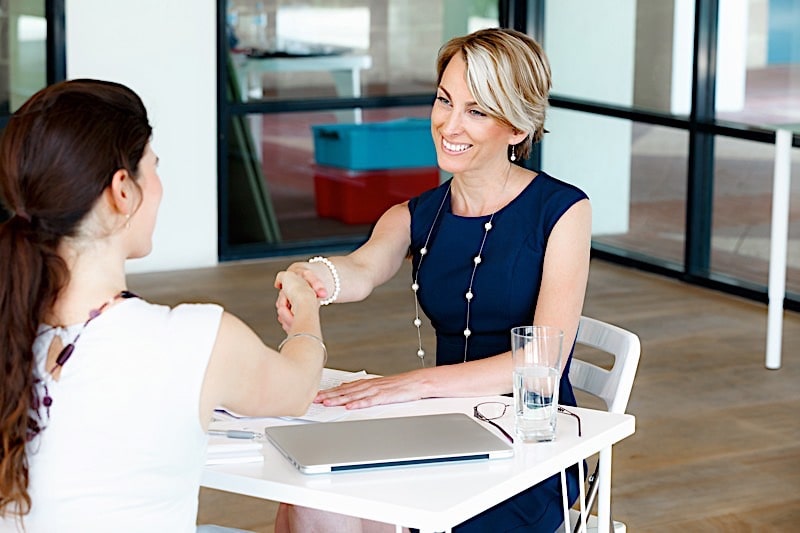 Pros & Cons Of HELOCs
Similar to accessing capital any other way, HELOCs have developed a reputation for both pros and cons. On the one hand, a home equity line of credit can be an invaluable source of funds. Borrowers may use a HELOC to do anything from paying for groceries to rehabbing their own homes. The flexibility awarded to borrowers from a HELOC is certainly a benefit, at least compared to other loans. That, and borrowers will only pay interest on the money they actually use, which is refreshing for anyone who has borrowed a large, lump-sum of money to hear. Additionally, HELOCs typically have lower interest rates than credit cards, making them that much more attractive.
Despite all of their benefits, however, HELOCs also have some significant drawbacks. Most notably, defaulting on a home equity line of credit could place the subject property at risk of foreclosure. In addition, since homeowners are tapping into their own equity, the house serves as collateral. As a result, any missed payments place homeowners in a precarious situation. Therefore, borrowers should only use the money they are confident they can pay back.
Last but certainly not least is the variable interest rate tied to HELOCs. As their names suggest, variable interest rates will fluctuate with the market, which means borrowers are at the mercy of unpredictable borrowing costs. At times, the rates may lower, making HELOCs that much more attractive, but there are also times when they may rise.
---
[ Do you have what it takes to run your own real estate business? Register for our FREE real estate webinar, where you can learn how to replicate successful business systems from expert real estate investors. ]
---
9 Of The Best HELOC Lenders
Countless financial institutions the nation over claim to be the "best HELOC lenders," but that title is reserved for those who truly deserve it. Consequently, there are plenty of good HELOC lenders, but the following list encompasses the best of the best:
1. U.S. Bank
With more than a century of business experience, U.S. Bank and its subsequent loan offerings have withstood the test of time. That said, U.S. Bank doesn't pander to tradition; instead, it embraces change and has adapted quite well as a modern mortgage originator. In fact, U.S. Bank has developed a reputation for excellent customer service, industry-leading loan underwriting, and tech-forward thinking. Most notably, U.S. Bank has established a trustworthy and convenient online presence, allowing customers to receive both pre-qualification and pre-approval credentials with a quick search of their online portal. If that wasn't enough, U.S. Bank also offers very competitive fees and rates. When all is said and done, U.S. Bank is one of the best HELOC lenders in the country because of its ability to function as a large conglomerate with a variety of offerings but still maintain a close, fulfilling relationship with its customers.
2. PenFed
Otherwise known as the Pentagon Federal Credit Union, PenFed has risen from a small bank with humble beginnings to a national powerhouse over the better part of a century. Originally established in 1935, PenFed has used its 86 years to build a relationship with more than two million people worldwide and oversee somewhere in the neighborhood of $25 billion in assets. As a result, PenFed offers several attractive programs, not the least of which has made it one of the best HELOC lenders in the country.
3. Bank Of America
Ubiquitous within the banking industry, Bank of America isn't only one of the largest banks in the country, but it's also one of the largest financial institutions in the world. As a result, Bank of America has the means to onboard plenty of customers. Therein lies one of the biggest reasons Bank of America is known as one of today's best HELOC lenders: their immense customer base allowed them to compete on a global level like few banks could ever dream of. Perhaps even more importantly, the sheer volume of customers Bank of America has awarded it the opportunity to take more "risks." That's not to say Bank of America is in the business of making poor decisions, but rather that it can make getting a loan easier for more people.
4. PNC Bank
While formally headquartered in Pittsburgh, PNC Bank has used its more than 160 years of financial experience to gain a nationwide following. Not unlike every other institution on this list, PNC bank is known for offering a wide variety of conventional and government-backed loans, not the least of which may be used for purchasing, refinancing, or tapping into home equity. In particular, however, PNC Bank has developed a reputation for accommodating borrowers with low-to-moderate incomes. In doing so, PNC Bank offers more than a few low-down-payment loans and even a loan that is void of mortgage insurance.
5. Connexus
Even though it's a credit union, Connexus Credit Union services members in every state. As a credit union, Connexus "is a member-focused cooperative that is proud to return profits to member-owners through high yields for checking accounts and deposit products, as well as competitive rates for personal, home, and auto loans" according to the institution's own website. In placing the customer first, Connexus has managed to service 382,929 happy borrowers while overseeing $3.31 billion in assets. That said, what Connexus lacks in size, it more than makes up for in low-down-payment conventional mortgages.
6. SunTrust
SunTrust and BB&T merged in 2019 to form Truist Financial Corp., the sixth-largest U.S. commercial bank. However, the merger is still taking place, which would explain why SunTrust is still recognized as one of the best HELOC lenders in the country. In addition, the merger made the already appealing SunTrust an even bigger powerhouse, as it added several compliments to its vast array of offerings.
7. Citibank
Another nationally recognized financial institution, Citibank, has the unique advantage of using its size to offer competitive products and services. With approximately $2.260 trillion in assets as recently as 2020, Citibank has no shortage of capital to invest in its customers. As a result, Citibank offers a broad selection of fixed- and adjustable-rate mortgages. Noticeably missing are renovation loans, but what they lack in the rehab department, they more than make up for comparative mortgage rates and a large variety of loan options.
8. Flagstar
Relatively new to the financial scene, Flagstar Bank has been servicing customers for the better part of four decades. In that time, however, Flagstar has accumulated approximately $31.0 billion in assets. Today Flagstar is the sixth-largest bank mortgage originator nationally and the second-largest savings bank in the country. On its growth trajectory, Flagstar has turned into one of the best HELOC lenders in the country by offering exceptional and distinctive full-banking services.
9. Discover
In 2022, we're ranking Discover on our list for their competitive rates. Discover is offering fixed rates as low as 3.99 percent in amounts between $35,000 and $300,000. There are no appraisal fees or mortgages taxes due at closing, which is a significant boon as well. Do you live in Connecticut, North Carolina, New York, Oklahoma, or Texas? Rejoice! You are exempt from early payment penalties.
Summary
Home equity lines of credit have proven to be a great source of capital for anyone with a large enough equitable interest in their own homes. That said, to take full advantage of a home's equity, owners must align their services with the best HELOC lenders. If for nothing else, borrowing against a home is a significant event, and owners can't trust their financial security to just anyone. Instead, it's important to find and work with the best HELOC lenders; that way, borrowers can rest assured that their finances are truly in order.
---
Want to learn more about how to start a real estate business?
With so much information out there, starting a real estate business or LLC can be a complicated process. Our new online real estate class, hosted by expert investor Than Merrill, covers the basics you need to know to get started with real estate investing. These time-tested strategies can help teach you how to profit from the current opportunities in the real estate market.
Register for our FREE 1-Day Real Estate Webinar and get started learning how to start a successful investment business today!