If you're looking to save money and want to get some investment tips, you might be wondering how to plan your finances the best way. Investing always comes with a risk; you might not know the best ways to prepare for the future or what you should invest in.
Listening to podcasts is one way to get financial tips. Podcasts are often free and you can learn valuable information without paying to meet with a financial planner. Listening to and subscribing to a few podcasts can ensure you get the information you need and will also help you grow a portfolio.
Here are the 10 best investing podcasts:
The FortuneBuilders Real Estate Investing Show

The WealthFit Podcast

Mad Money with Jim Cramer

The Investor's Podcast Network

Invest Like The Best

Motley Fool Money

The Rich Dad Show

Money for the Rest of Us

Sound Investing

We Study Billionaires
1. The FortuneBuilders Real Estate Investing Show
The FortuneBuilders Real Estate Investing Show is about real estate investing. You can learn how to make more money and even invest enough to make sure you leave money for your kids and grandkids. This podcast is also aimed at helping entrepreneurs.
They have a weekly live show where you can learn how to start and structure a real estate investment business.
---
[ Thinking about investing in real estate?
Register to attend a FREE online real estate class
and learn how to get started investing in real estate. ]
---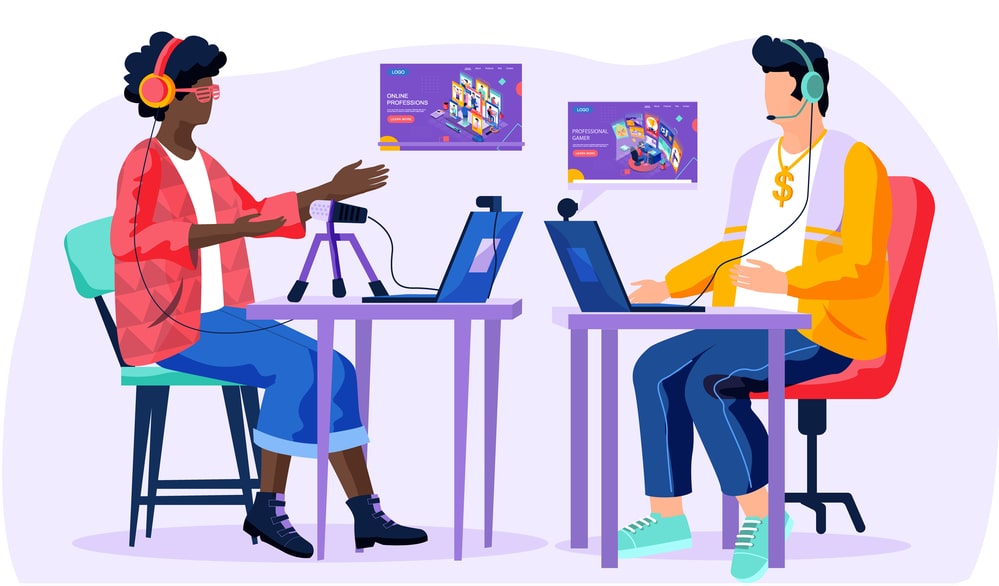 2. The WealthFit Podcast
Add the WealthFit Podcast to your list if you want to be able to improve yourself and your business. Dustin Matthews is the host and it's informative while also being funny and to the point. They have podcasts every week and you can learn how to maximize your income to ensure you are investing in every way you can.
The podcast also interviews some of the world's top money makers, investors, and celebrity entrepreneurs.
3. Mad Money with Jim Cramer
Mad Money with Jim Cramer has weekly episodes where you can listen to 45 minutes of advice every week. Jim Cramer is the host and maker of the series and he guides the listeners through the ins and outs of Wall Street. His main goal is to help all his listeners become investors who make money.
He offers his opinions and features the well-known lightning round where he gives buy, sells, and holds advice on callers who call in and seek opinions on what they should do with their investments.
4. The Investor's Podcast Network
The Investor's Podcast Network features a network of different investors and hosts who all have extensive financial backgrounds. They spend time every week analyzing different topics, including investing news, cryptocurrency, and real estate crowdfunding.
They also discuss the different billionaires around the world and they analyze their thought processes and how they have been able to build their fortunes. Interviews include talking to some of the most famous billionaires, including Oprah Winfrey and Mark Zuckerberg.
5. Invest Like The Best
Invest Like The Best is more of a conversational show that also serves to let you know the best investing advice. All the hosts on the shows have been investors and tutors in the past so they know the right way to make you a successful investor.
They cover more than just traditional investing, though. They also cover cryptocurrency investments and private equity. You can also find advice on high-yield credit investing. The diverse topics make this podcast a good choice for beginner and advanced investors.
6. Motley Fool Money
This show by Motley Fool Money is mainly about the stock market implications. They also talk about business and financial news from around the world so you can understand what is going on in different countries.
They also do regular interviews with industry experts and authors that write about stocks and financial planning. The host, Chris Hill, also discusses stocks that are becoming popular, and he advises on what he thinks you should invest in.
They release a show every Friday with bonus episodes on Tuesday. The episodes are about 40 minutes, giving you just enough time every week to learn about stocks and investments.
7. The Rich Dad Show
This Rich Dad show has a new episode that is released every Wednesday and is about an hour long. Robert Kiyosaki sits down with many different professionals, including those in business and investing. They provide advice for people to be able to set themselves up for financial success. They discuss many different topics, including clean energy, gold, and cryptocurrency.
8. Money for the Rest of Us
Money for the Rest of Us is designed to help you make your own investment strategies and portfolio without needing help or assistance from a financial planner. Some people like to use the DIY approach when it comes to investing and this podcast is best for those that want to forge their own way.
It's hosted by David Stein, a financial expert. He wants to help everyone invest money in the areas they are interested in while also helping them save for important life goals like retirement.
The podcast also covers important investing issues like asset allocation, how to invest with inflation, and how to invest during the current shortages. It's an all-around podcast for all your investment and financial planning needs. The main goal is to help you take control of your money.
9. Sound Investing
Depending on your age and the stage of your life you're in, you might not invest your money in the same way as other people. Sound Investing tells you how to invest your money while also navigating different life stages.
They also go over how to invest money as a way of getting financial freedom so that you are not surrounded by debt or other financial obligations. It will go over goals you need to have during each stage of life to make investing and saving money easier.
10. We Study Billionaires
Turn into We Study Billionaires every Saturday for about an hour to listen to interviews and commentary from famous personalities like Howard Marks and Warren Buffet. This podcast is a part of the Investor's Podcast Network and has over 30 million downloads.
Most of the interviews feature tips on how to get into the stock market as well as the best investment strategies to use to make the most out of your money when putting it into stocks. You can learn important lessons from people that have been investing for decades.
Summary
There are many options to choose from, but this is our list of the best investing podcasts. Some might prefer one more than another, depending on your financial goals and how long you have been investing. Overall, there is something to learn from each of the podcasts.
You can focus on one or you can listen to a few. Most podcasts have an episode released every week, so you can plan your schedule for a new episode to listen to while exercising, working, or driving. You will learn everything from money management to risk analysis to current events.
---
Ready to start taking advantage of the current opportunities in the real estate market?
Click the banner below to take a 90-minute online training class and get started learning how to invest in today's real estate market!