There's no objectively "best" long-term stock for beginner investors, and investors themselves are as diverse as the stocks they choose to invest in. However, some stocks are better suited for those who are new to the world of investing, not because they are the best long-term stocks, but rather because they offer a solid foundation to build a portfolio off of. A strong foundation is pivotal in simultaneously establishing long-term wealth-building prospects and mitigating risk. The unique convergence of potential and risk aversion is ultimately what new investors should covet the most, and the best long-term stocks listed below should represent a great place to start.
Which Stocks Are Best For Long-Term Investors?
The best long-term stocks should not be confused with those coveted by day traders. Whereas traders prioritize capitalizing on intraday volatility or undervalued stocks, long-term investors tend to focus on how well a company will perform over several years—if not decades. As a result, the best long-term stocks aren't necessarily the best performing in today's market, but rather those with the brightest future; they are well-positioned to capitalize on secular trends without sacrificing a semblance of stability.
Many stocks are great for many investors, which begs a specific question: Which stocks are best for long term? The following list represents the stocks long-term investors should consider adding to their portfolios:
As some of the best long-term stocks to buy and hold, the equities listed above are an excellent place for any investor to start a portfolio.
---
[ Want to learn what Active vs. Passive Income looks like for stock investors like you? Find out how you can take advantage of Passive Stock Investing in our FREE webinar! ]
---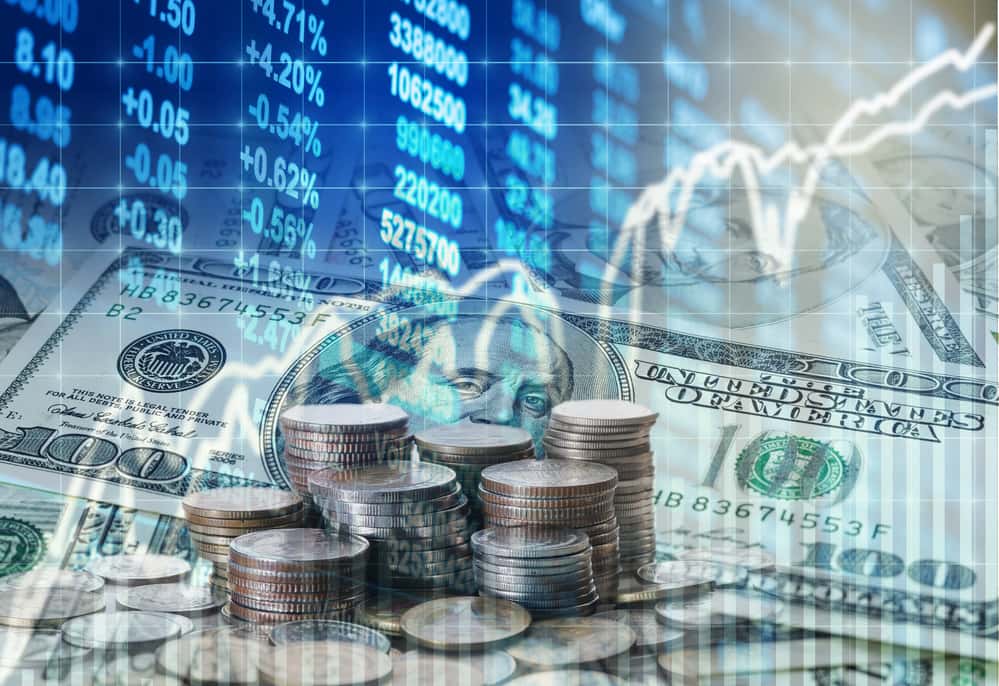 Prologis
Some of the best long-term stocks to buy today are those which will thrive in an increasingly inflationary environment. Consequently, stocks with pricing power, strong financials, and positive earnings will demonstrate an increased propensity towards appreciation at a time when the Federal Reserve plans to increase interest rates. Of the companies looking to take advantage of today's volatility and years of tailwinds, Prologis appears ready and willing to step up to the plate.
Prologis is a large cap real estate investment trust (REIT) that looks entirely capable of riding out today's volatility and growing for years to come. By acquiring, developing, and maintaining one of the largest collections of high-quality logistics real estate globally, Prlogis is set to benefit from decades of growth in several promising industries. In a recent report, Prologis noted that "demand for our 1 billion square foot global portfolio shows no signs of slowing." 
Not unlike the housing sector, real estate assets are limited. The lack of supply is driving up rental rates, and Prologis is a clear beneficiary. Robust demand for warehouses to accommodate a growing e-commerce industry grew new rental rates as existing contracts up 33% in the previous quarter. Prologis expects rents to increase an additional 10% over the next 12 months, further increasing the stock's upside.
Prologis already has a great growth track record, but the REIT boasts enormous potential. With numerous development projects in the pipeline, expansion in Europe, and the potential for acquisitions, Prologis looks like one of the best long-term stocks to buy now.
Shopify
Shopify has become synonymous with online e-commerce platforms on a global scale. As its name suggests, Shopify grants online retailers of all sizes and experience to build an online presence—or "Shopify" their own websites. The company specializes in building out storefronts, fulfillment centers, payment, and shipping services. With the help of Shopify, any business can compete with a legitimate online presence in today's ever-competitive marketplace.
Not unlike IDEXX, Shopify has had a large run-up in recent history, but it's not too late for new investors to make it an entry position in their portfolios. The transition from retail to online e-commerce was already in full swing, but the introduction of the Coronavirus increased the need for businesses to operate efficiently online exponentially. Today (more than ever), businesses of every size need to have an online presence, and Shopify is becoming the best answer.
2020 was a banner year for Shopify. The advent of e-commerce helped the company grow its customer base to 1.7 million businesses; of those customers, 10,000 are part of the upper-tier Shopify Plus subscription plan. It is now reasonable to assume upper-tier customers will increase moving forward as Shopify continues to add value to its users.
All things considered, Shopify has grown a lot in recent history, but secular tailwinds are working in its favor to continue growing for new investors.
Netflix
Netflix has already established itself as the premier video streaming service, both domestically and internationally. The streaming business provides customers the ability to receive media content through a host of Internet-connected devices, including TVs, digital video players, television set-top boxes, and mobile devices. In a world where streaming is taking over cable television, Netflix is set to become the preferred TV-watching medium.
As the leader in its industry, however, Netflix comes with what appears to be a reasonable price tag. With a PEG of 2.08x, Netflix's price/earnings to growth is similar to that of the entertainment industry. Although Netflix's price-to-earnings ratio is 35.07x, among the highest in the industry, its potential suggests the stock would be a great fit for new investors.
Netflix has already made millionaires out of ordinary investors, but the momentum is far from over. Moving forward, Netflix hopes to make new highs, and there's nothing to suggest Netflix doesn't have market-beating potential for the next decade or more. As traditional cable companies lose market share and better internet access is granted to the rest of the world, Netflix will be the primary beneficiary of a growing addressable market. Investors who get in now, even after the impressive run, will most likely be happy they did ten years from now.
The Trade Desk
The Trade Desk awards its clients a cloud-based technology platform that optimizes ad spending and performance over online streaming and internet services. With its platform, The Trade Desk helps businesses get the ads they want in front of the audience they want. It aids in the ad-buying process and charges a percentage of the client's total advertising spend. The combination of efficiency and optimization not only helps focus ad dollars for businesses of every size, but it helps The Trade Desk increase recurring revenue.
However, more than anything else, The Trade Desk is a play on the "cable cutting" trend previously discussed with Netflix. Today, most ad dollars are spread out over cable television, where viewers are inundated with commercials show after show. While The Trade Desk's specialty doesn't focus on television ads, it does help clients put ads in front of customers on streaming services and websites. As more and more people cut cable and transition to streaming services, The Trade Desk will inherently gain market share as a leader in the industry.
The Trade Desk is another company that has had an impressive run in recent history. Still, the tailwinds for this company are as equally as impressive as the previously discussed businesses—if not more so. The market cap is impressive and growing. As one of the best long-term stocks to buy, adding this business to a portfolio today can really bolster the holdings of a new investor.
Zoom Video Communications
Zoom is a cloud-based communications company that has placed an emphasis on video conferencing. The advent of technology has enabled Zoom to connect people globally as if they were in the same room. Perhaps even more impressively, however, Zoom was virtually unheard of just over a year ago. Today, many businesses couldn't survive without it.
Zoom came to prominence during the pandemic, as the work-from-home trend became necessary. Thanks to Zoom, businesses were able to transition almost entirely online and function uninterrupted. That said, Zoom's recent success isn't merely the result of the pandemic; it has created a great service that everyone is growing more dependent on. There is no reason to think Zoom's coming of age will end when the pandemic is over. In fact, the pandemic appears to have merely accelerated Zoom's adoption by just about every industry.
Moving forward, those companies which grew to love Zoom's services will undoubtedly continue to use them. As things stand, Zoom changed the way businesses operate, and it should continue to do so moving forward. New investors who add this company to their portfolio now could be getting in on the ground level of an incredible secular trend.
NVDA
NVIDIA has become synonymous with both today's most powerful semiconductors and the market's best long-term stocks to buy. On the surface, NVIDIA is an integral component to the advent of technology and facilitating superior visual fidelity. Beneath the surface, however, NVIDIA is quietly promoting the advancement of just about every industry on the planet. With an economy growing increasingly dependent on semiconductors and GPUs, NVIDIA looks positioned to play an important role in every industry that depends on technology.
There is no doubt about it: NVIDIA will play a critical role in the future of every technology-centric industry. Promising tailwinds are already responsible for placing a premium valuation on shares of NVIDIA. Make no mistake, NVIDIA is trading at an expensive valuation. With a PEG ratio of 2.17x and one of the highest PE ratios in the semiconductor industry, NVIDIA is expensive relative to its peers.
Despite its valuation, NVIDIA currently boasts what appears to be a suppressed share price. If for nothing else, shares are trading about twenty-three percent below their all-time high, reached in the fourth quarter of last year. The drop is primarily the result of a broader market tech selloff, but it is fair to say the pandemic also pulled a lot of business forward. Most likely, NVIDIA's share prices got ahead of themselves and deserved a bit of the latest pullback.
The drop in share prices simultaneously makes NVIDIA one of the best long-term stocks to buy and gives investors a great entry point into a global leader with some of today's greatest proprietary technology. At its current price, NVIDIA looks like it has a long runway ahead of it. Not only does the latest decline look overdone, but NVIDIA's total addressable market looks capable of expanding exponentially. In a recent report following NVIDIa's Investor Day, the company expects to see "a $1 trillion opportunity" in the several significant areas for semiconductor growth.
If NVIDIA can realize its $1 trillion forecasts, today's valuation makes a convincing argument for long-term investors to buy and hold the stock.
The Walt Disney Company
Disney has become synonymous with the family entertainment industry. In addition to owning the intellectual property of some of today's greatest brands and operating the most visited theme parks in the world, Disney is a beloved business with more loyalty than just about any company on the face of the planet.
Disney is widely considered one of the best long-term stocks for new investors because of its unique ability to combine safety and growth. Few stocks offer both the upside and stability of Disney and its great management track record all but ensure momentum will continue.
Not surprisingly, Disney was walloped by the pandemic. Theme parks were shut down for the better part of a year (more than a year in some cases), cruise ships are still out of operation, and the travel industry was one of the hardest hit. Despite all of the pandemic headwinds, Disney's stock hit all-time high thanks to innovative management and its new streaming service.
Disney Plus granted an already great company a large amount of revenue when it needed it most. The new streaming service added customers at an alarming pace and should continue to do so for years. No other company can compete with Disney's intellectual property, and today's investors should be able to thank the company's current portfolio for years of growth.
SentinelOne
SentinelOne is a cybersecurity provider who recently went public about halfway through 2021. However, SentinelOne isn't just another security play; it represents the advent of cybersecurity. Using artificial intelligence, SentinelOne claims it can help stop the majority of cyber attacks before they even happen.
With a price-to-sales ratio of 54.35x, SentinelOne is officially one of the most "expensive" stocks in the entire software industry. However, SentinelOne looks entirely capable of living up to its lofty valuations. Not only should new investors expect to pay up for quality stocks, but SentinelOne is quickly becoming a big player in one of the most necessary industries.
As the advent of technology continues to push boundaries, businesses across the globe will grow more dependent on online services. That said, the same thing that is pushing us forward is also exposing us to more risk. Think about it: There isn't a single industry at risk of cyber threats. Fortunately, companies like SentinelOne appear to be up for the job.
While still relatively new, SentinelOne is already competing with industry leaders like CrowdStrike. That's not to say SentinelOne has surpassed CrowStrike, but rather that it's future looks promising. Having already doubled year-over-year revenue each quarter, there's no reason to believe SentinelOne can't ride long-term tailwinds and become one of the best long-term stocks to buy now.
Upstart
Deeply rooted in artificial intelligence (AI), Upstart operates a cloud-based platform capable of helping businesses make better lending decisions. In short, it's Upstart that's looking to disrupt the entire consumer lending industry. It is Upstart's proprietary machine learning models that hope to update today's antiquated lending practices for businesses across the globe.
Using machine learning AI, Upstart has proven that it can identify risk more accurately than FICO scores and help more borrowers receive approval for the loans they desire. In short, the company is making affordable credit more accessible to the masses, and companies are ready and willing to pay for its services. If for nothing else, if Upstart really can identify risk better than outdated FICO and credit scores, its services will prove invaluable to subsequent lenders. Upstart has the ability to democratize loans, increase spending, and mitigate risk all at the same time.
Upstart is quickly becoming the future of consumer credit, and its share prices reflect as much. With a price-to-earnings growth value of 2.79x, Upstart is one of the most "expensive" companies in the consumer finance industry. There's no doubt about it: Upstart is expensive. In the last six months alone, shares of UPST have decreased significantly. Despite the latest drop, however, Upstart still looks like one of the best long-term stocks. The prospects of disrupting the consumer finance industry are invaluable and Upstarts earnings reports suggest the company is well on its way.
New investors will have to pay up for one of the best long-term stocks, but Upstart's future looks bright. Despite the hefty valuation, long-term investors will most likely look back on today as a great time to buy.
Snowflake
Snowflake provides a cloud-based data platform, both domestically and abroad, which allows its users to store and translate valuable datasets. According to Yahoo Finance, the "company's platform offers Data Cloud, an ecosystem that enables customers to consolidate data into a single source of truth to drive meaningful business insights," according to Yahoo Finance.
Despite its prevalence, there is absolutely no question as to whether or not Snowflake is overvalued. On the day of its IPO in 2020, Snowflake shot past everyone's expectations and more than doubled in price. No more than a year removed from its IPO date, and Snowflake is still trading at a very expensive valuation. As a result, there's room for Snowflake's stock price to reign in a little over the short term. However, we aren't looking for the best short-term stocks; we are looking for the best long-term stocks.
While Snowflake appears expensive, its potential justifies its hefty valuation. In a world where data is becoming its own currency, Snowflake offers the tools businesses need to capitalize on their most valuable asset. As Snowflake expands its operations to include businesses of every size, there's a good bet it'll be a great addition to any portfolio looking to realize long-term gains.  
Tips For Long-Term Stock Investing
The best long-term stocks won't mean a thing to investors unless they are treated with care. Consequently, even good stocks can be ruined by a poor investment strategy. As a result, there are several tips long-term investors should heed to maximize their opportunities:
Add To Winners Investing in the best long-term stocks has nothing to do with quantity; it has everything to do with quality. Therefore, investors who have identified the stocks they are comfortable investing in for the long term should continue to add to them at the right price. Investors should build a portfolio of stocks (at least 10 to 15) to mitigate risk and concentration, but adding to winners is one of the best ways to strengthen a profitable long-term portfolio.

Trim Losers: Investors shouldn't be quick to trim positions, but anytime a thesis busts should send up red flags. If the initial reason you invested in a stock no longer holds water, it may be time to sell some of your position. Do not take selling likely, and only sell if you are convinced the company no longer has the same promise that made you invest in it originally.

Keep A Long-Term Perspective: The best long-term stocks are made even better with equally impressive long-term strategies. Investors with long time horizons will want to keep a "1,000-foot" perspective and take a step back from intraday fluctuations. Ignore the ups and downs of daily or even weekly trends. Instead, look at what the stock does over long periods of time, and make sure the trend marches upwards gradually over time.

Invest In A Future You Want To See: Investing in the stock market is made better when it's done with convictions. Simply put, it's more fun to invest in things you know and believe in. Investing in a future you would like to see will provide forward-looking insight and ensure you stay invested in your own equities.

Do Nothing: Sometimes the hardest thing to do is nothing. However, investors who don't act impulsively and stick with their convictions will make surprisingly few moves. Inaction, as it turns out, is one of the greatest tools of today's greatest long-term investors.
Summary
The best long-term stocks to buy right now will vary from investor to investor. At the very least, there are countless foundation stocks new investors should at least consider adding to their new portfolios. However, different stocks complement different investment strategies. On the other hand, new investors should focus on stocks with a lot of growth potential, plenty of secular tailwinds, and minimal red flags. While nobody can predict the trajectory of specific stocks, those listed above should help build a solid foundation for any portfolio.
---
Ready to cashflow your investment portfolio?
Find out how Andy Tanner uses the stock market to generate cash flow with safe, steady investing strategies – no matter what is happening in the overall economy.
Register here for Instant Access to Learn How To Start Stock Investing For Cash Flow, and get started learning how to start a successful investment portfolio today!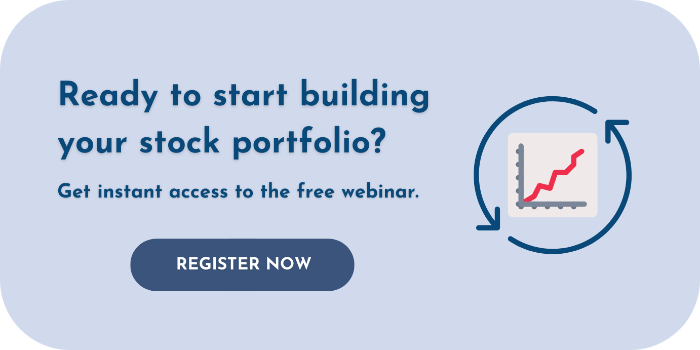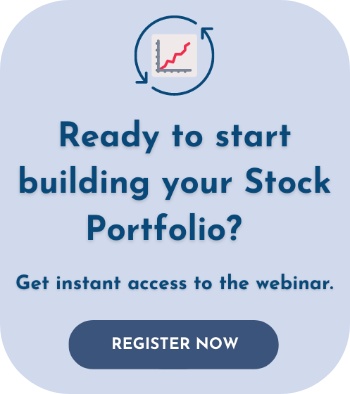 ---
FortuneBuilders is not registered as a securities broker-dealer or an investment adviser with the U.S. Securities and Exchange Commission, the Financial Industry Regulatory Authority ("FINRA"), or any state securities regulatory authority. The information presented is not intended to be used as the sole basis of any investment decisions, nor should it be construed as advice designed to meet the investment needs of any particular investor. Nothing provided shall constitute financial, tax, legal, or accounting advice or individually tailored investment advice. This information is for educational purposes only is not meant to be a solicitation or recommendation to buy, sell, or hold any securities mentioned.