Buying your first home is an intimidating experience. It's probably the most significant investment of your life, and you want to get things right. Along the way, you have to deal with realtors, real estate lawyers, and potential sellers. While you're at it, you'll also have to choose a mortgage lender.
So, what lender should you choose? No single lender is right for everybody. A lot depends on your financial situation and what type of mortgage you're looking for. That said, here are five of the :
Better

Guaranteed Rate

PNC

Ally

LoanDepot
---
[ Thinking about investing in real estate?
Register to attend a FREE online real estate class
and learn how to get started investing in real estate. ]
---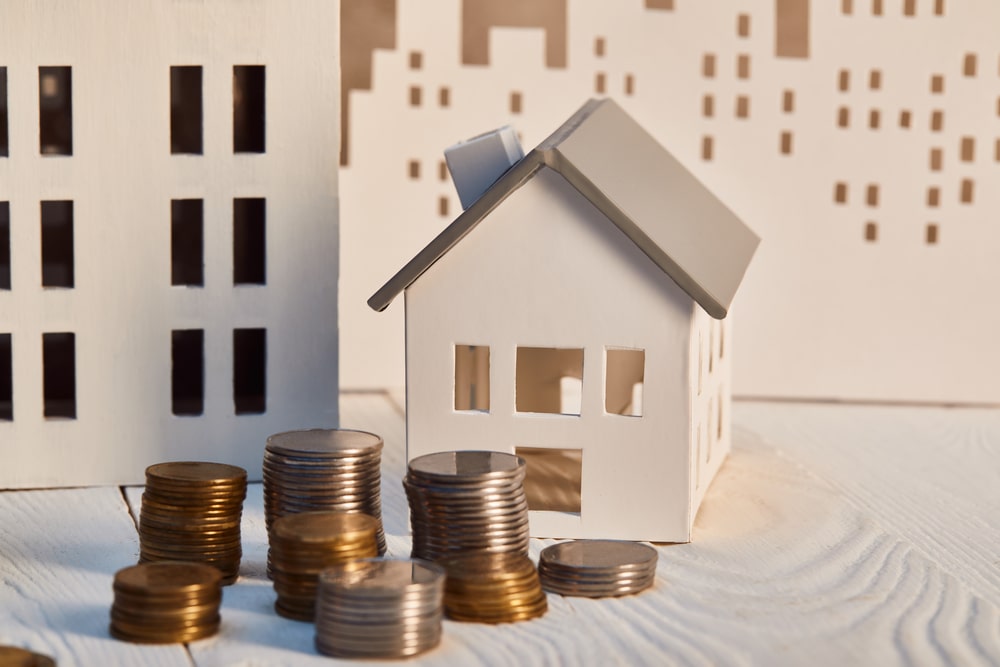 Better
Better is a digital lender that's known for its fast preapprovals. You can obtain preapproval in as little as 20 minutes using the online application form. Better's software also looks for discounts automatically and applies them to your loan offer. That way, you get the best rate possible – or at least the best rate you can get from Better. They also charge zero commission, which can save you an average of $1,000 on closing costs.
Better's loans are available in 43 states and the District and Columbia. They do business everywhere except Hawaii, Massachusetts, Minnesota, Nevada, New Hampshire, Vermont, and Virginia. In addition to the online form, you can also reach out to Better over the phone. Their customer service hours are 9 AM to 9 PM Eastern Monday through Friday and 10 AM to 6 PM on weekends.
Better offers loans to borrowers with a credit score of 620 or higher. They offer fixed-rate, adjustable-rate, conventional mortgages, FHA loans, jumbo mortgages, and bridge loans. Their average closing time is 32 days, which is about 25% faster than your typical mortgage lender.
Pros:
Preapproval in 20 minutes and average closing time of 32 days

No commissions or fees

Will accept utility bills and other alternative information for credit approval

Online-only application process
Cons:
No VA loans or USDA loans

No physical lending offices
Guaranteed Rate
Guaranteed Rate is a brick-and-mortar lender which also offers an online application process. Their 300 branches are located throughout the US, and they're licensed to do business in all 50 states. The entire process is paperless, and you can check your application status online anytime. Customer service is available by phone from 9:30 AM to 8:30 PM Eastern Time from Monday through Friday and from 10 AM to 3 PM on Saturdays.
Using the online form, you can prequalify for a Guaranteed Rate loan in as little as 15 minutes. However, receiving a physical preapproval letter takes 24 to 48 hours. Credit score requirements will depend on the type of loan. For conventional and USDA mortgages, Guaranteed Rate requires a minimum score of 600. VA or FHA loans have a more moderate requirement of 600. To qualify for a jumbo mortgage, you'll need a credit score of 700. The company also offers interest-only loans to qualified borrowers.
Pros:
Low minimum credit score for some loan types

Will accept utility bills and other alternative information for credit approval

Available throughout the US

No fees for VA loans
Cons:
No home equity loans available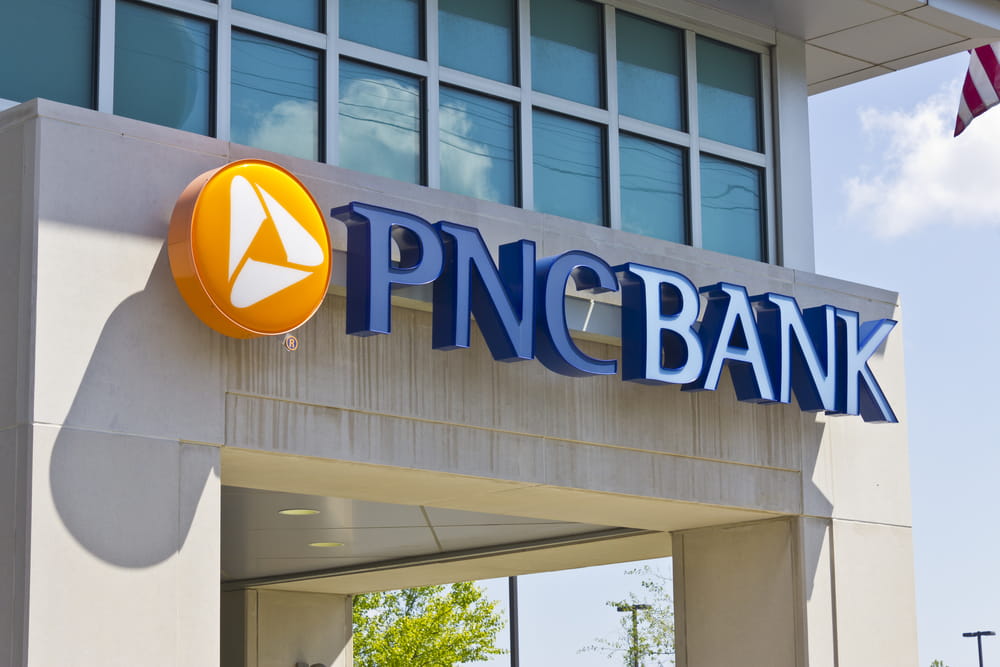 PNC
PNC is a traditional lender, but online preapproval is very fast. Depending on your situation, you can get preapproved in as little as 20 to 30 minutes. Their average closing time is 45 days, roughly on par with the national average. But you can close in as little as 30 days under certain circumstances.
Alternatively, you can apply in person at any PNC Bank. They have brick-and-mortar locations in 23 states throughout the Gulf Coast, East Coast, and Great Lakes regions, as well as in the District of Columbia. Customer service is available by phone Monday through Thursday from 8 AM to 9 PM Eastern Time, 8 AM to 5 PM on Fridays and 9 AM to 2 PM on Saturdays.
PNC offers most types of mortgages other than USDA loans. The minimum credit requirement is 620, except for jumbo loans which require a credit score of 700.
PNC Bank's in-house service is on par with what you'd expect from any major bank. But their online app is a cut above. They have a tool called Home Insight which lets you experiment with different loan options. You can play with other down payments and loan types and see roughly what they'd cost – and you don't have to go through preapproval each time you price out a loan. The payment estimator even includes costs like insurance and property taxes, so you know exactly what you'll pay.
Pros:
Available in all 50 states

Fast pre-approval process

Powerful online app and payment estimator

Can apply online or in person
Cons:
Ally
Ally is another online-only lender, with service available in most US states. Their loans are available everywhere except for Hawaii, Maryland, Massachusetts, Minnesota, Nevada, New Hampshire, New York, Vermont, Virginia, and Wyoming. They have no brick-and-mortar locations. However, you can call customer service from 9 AM to 9 PM Eastern Time Monday through Friday and 10 AM to 6 PM on Saturdays.
The Ally loan application process is simple. You can use the online app to access all your documents, upload new ones, and e-sign anything that needs signing. The preapproval letter only takes three minutes to send, which is as fast as you're ever liable to see. And the average closing time of 36 days is slightly faster than a run-of-the-mill lender.
Ally requires a minimum credit score of 620. However, they're willing to consider alternative sources of information like utility payments and rental receipts. This is an excellent option for borrowers with short credit histories or a recent bankruptcy. On the downside, their loan offerings are somewhat limited. While you can take out fixed- or adjustable-rate loans on conventional or jumbo mortgages, Ally doesn't provide FHA, USDA, or VA loans.
Pros:
Preapproval in as little as three minutes

Will accept utility bills and other alternative information for credit approval

Easy online application process
Cons:
No FHA, USDA, or VA loans

No physical lending offices
LoanDepot
LoanDepot is licensed in all 50 states. They're a mortgage lender, not a bank, but they maintain over 150 brick-and-mortar branches in addition to their online presence. You can also speak to a real person on the phone from 8 AM to 10 PM Eastern Time on weekdays and 11 AM to 3 PM on Saturdays. Using the online application, you can achieve a closing time of as little as 17 days, and preapprovals take only 20 minutes. The Mello Smartloan application can also take care of other parts of the process, such as title clearance.
You can obtain a conventional or VA loan with a credit score of 620. LoanDepot only requires a 580 score to qualify for an FHA loan, which is a very generous limit. For jumbo loans, you'll need a score of at least 700.
Pros:
Closing times as short as 17 days and preapproval in 20 minutes

Low credit score requirements

Service available online and in person
Cons:
Higher-than-average interest rates and origination fees
How To Compare Lenders For First-Time Homebuyers
So, how do you compare one lender to another?
The first thing you should look for is the type of loans they offer. Many first-time homebuyers look for FHA loans. With an FHA loan, the federal government guarantees your loan, so your lender can offer you a better rate. That said, there are several viable options. For example, if you're a veteran, you can often get an unbeatable deal by choosing a VA loan.
As a first-time homebuyer, you may not have enough cash to make a standard down payment. This isn't often an obstacle for homeowners buying a new house since they can use the proceeds from the sale to cover the down payment on a new home. If necessary, look for lenders willing to take a lower down payment. Remember that a lower down payment typically means a higher interest rate.
You'll also have to find out your credit score if you don't know it already. As you search for lenders, look at their minimum credit requirements. In most cases, you'll need at least a score of 620. You'll need a higher score if you want to qualify for a lower interest rate. Even most "no minimum score" loans have a limit in practice. It's just lower than it would be for a standard loan.
If you can't qualify right away, many lenders have loan officers who will assist you with repairing your score. This might mean paying off a credit card or saving up a few dollars to make a larger down payment.
Summary
These are the best mortgage lenders for first-time buyers, so if you need a mortgage, one of these lenders should work for you. They all have different requirements but they are great for first-time borrowers because they have online portals, low credit requirements, and resources for you to use to find the best loans for your needs.
---
Ready to start taking advantage of the current opportunities in the real estate market?
Click the banner below to take a 90-minute online training class and get started learning how to invest in today's real estate market!