Online banking has grown increasingly popular in recent years as consumers have leaned into the benefits of technology. The popularity and low-cost approach of online banks has led many institutions to begin offering mortgages entirely online. These lenders provide a level of convenience that is hard to resist, as home buyers can apply for loans and get approved without ever visiting a bank.
The increased popularity of online financial companies has led to increased competition within the industry. This has left many buyers wondering who the best online mortgage lenders are? Keep reading to learn more about how online mortgages work and find out the best lender for your home buying needs today.
What Is An Online Mortgage Lender?
An online mortgage lender is a financial institution without a physical business location that offers loans to potential homebuyers. By operating entirely online, these lenders save money in operational costs, allowing them to offer more favorable loan terms to consumers. Online mortgage lenders typically focus on one or two financial services, like home and personal loans. Focusing on a limited number of services further reduces operational costs compared to traditional lenders.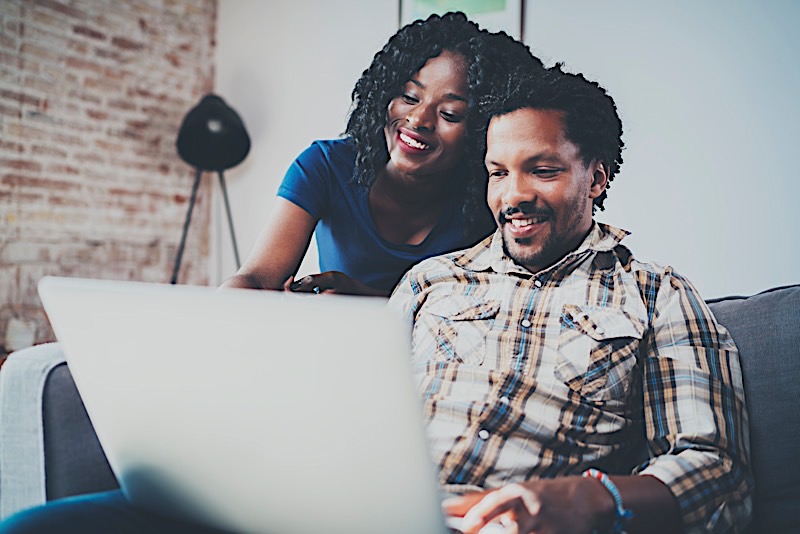 The 5 Best Online Mortgage Lenders
There are so many online mortgage lenders available that it can be overwhelming to know where to start your research. Try reading through the following list of today's best online mortgage lenders as you begin looking into your options:
Better Mortgage

Guaranteed Rate

Rocket Mortgage

Ally

Quicken Loans
---
[ Thinking about investing in real estate?
Register to attend a FREE online real estate class
and learn how to get started investing in real estate. ]
---
1. Better Mortgage
Better Mortgage is an online-only lender offering home loans in 43 states across the US. Potential homebuyers can get preapproved for a mortgage in as little as 20 minutes. After approval, the average closing time when working with Better Mortgage is about 32 days, thanks to their fine-tuned application process. This allows homebuyers to move quickly after finding their ideal property.
What makes Better Mortgage so attractive (other than the shortened transaction time) is that they don't charge lender fees or commission on the transaction, meaning buyers can avoid application, underwriting, and loan origination fees. The minimum credit score is at 620, though they rely on other credit data throughout the application, such as past rent payments. Better Mortgage offers both fixed and adjustable-rate mortgages for buyers, and there are also options for FHA and bridge loans. As far as customer support, Better Mortgage offers email and phone options during extended business hours.
2. Guaranteed Rate
As one of the first online mortgage lenders, Guaranteed Rate offers several perks for potential home buyers. The preapproval timeline is about one to two days, and the average closing can range from 21 to 30 days total. Guaranteed Rate typically requires a three percent minimum down payment and a credit score of at least 600. There are some loan fees when working with Guaranteed Rate, though they are waived if you are applying for a VA loan.
Guaranteed Rate offers loans in all states, and they have over 300 branch locations. This allows borrowers to meet in person if needed, though they can opt to handle the entire mortgage process online as well. Guaranteed Rate offers both adjustable and fixed-interest mortgages, and they also offer refinancing options. They do not, however, offer home equity loans or home equity lines of credit to buyers. Overall, Guaranteed Rate is a good choice for buyers interested in the benefits of an online mortgage but still want the option to go into a physical location.
3. Rocket Mortgage
Rocket Mortgage is another popular online mortgage lender, and rightfully so. They offer several loan types for home buyers, including fixed and adjustable-interest rate mortgages, refinancing, FHA loans, and VA loans. As a product of Quicken Loans, Rocket Mortgage offers an online-only experience. Homebuyers can submit their financial information and receive an overview of the various mortgage options available to them. Buyers can select from these options and lock in their interest rate; the process takes as little as 30 minutes to complete.
The simple, online-only application process is what makes Rocket Mortgage so popular. However, this also means that customer support is only available through email, phone, or one of the website's various FAQ videos. Rocket Mortgage also relies on its parent company (Quicken Loans) for mortgage rates, so you may spend some time going between the two websites when conducting your initial research.
4. Ally
You may already be familiar with some of Ally's offerings because of its online banking tools, but this financial company also has a branch that works exclusively in online mortgage lending. Ally Home provides mortgages for home buyers with an emphasis on jumbo loans or mortgages that exceed the standard set by the Federal Housing Finance Agency (FHFA). For example, a jumbo mortgage in 2019 would exceed $484,350.
Ally Home allows buyers to make down payments as low as ten percent of the purchase price and still avoid private mortgage insurance (PMI) on loans up to $1.5 million. The minimum down payment for loans above $1.5 million goes up to 20 percent. Unlike other online mortgage lenders, Ally does not work with government-backed loans such as VA or USDA loans.
5. Quicken Loans
Quicken Loans is the largest lender in the country for government-backed loans. Homebuyers in search of an FHA, VA, adjustable or fixed-interest rate, and even jumbo mortgage will find options available at Quicken Loans. The application process is entirely online, and there is customer support available through email, online chat, and phone. Quicken Loans is known for its reputable customer service.
The preapproval and closing processes are slightly longer when compared to other online mortgage lenders, with closing taking around 47 days to complete. Quicken Loans is also known to have higher lender fees when compared to other online offerings. However, they remain one of the best online mortgage lenders because of their competitive interest rates and convenient shopping experience.
Comparing The Best Online Mortgage Lenders
The most important thing to remember when shopping for a home loan is to compare multiple mortgage lenders. This is the only way to ensure you get the best possible loan terms when purchasing a property. The right loan provider will vary from person to person, but a few criteria can help you identify the best online mortgage lender for your needs. The first thing that comes to mind for almost all homeowners is cost. Consider the interest rates offered by various online lenders, as well as the fees associated with getting a loan. For example, Better Mortgage does not charge loan origination fees, but that does not mean they will have the lowest interest rate in your market.
It is also important to think about how much support you want throughout the loan application process. Tech-savvy home buyers may feel comfortable with a completely online process, such as Rocket Mortgage's application. On the other hand, first-time buyers may want an online lender with physical locations just in case they have questions, such as Guaranteed Rate.
A few other considerations you should make are the type of mortgage you want and how quickly you want to pay off the loan. Certain online lenders may provide you with a loan that better fits your budget or timeline. For example, Ally Home is well known for its jumbo mortgage offerings. Look at the potential down payment you can make as well, as this could impact whether or not you need PMI when working with certain lenders.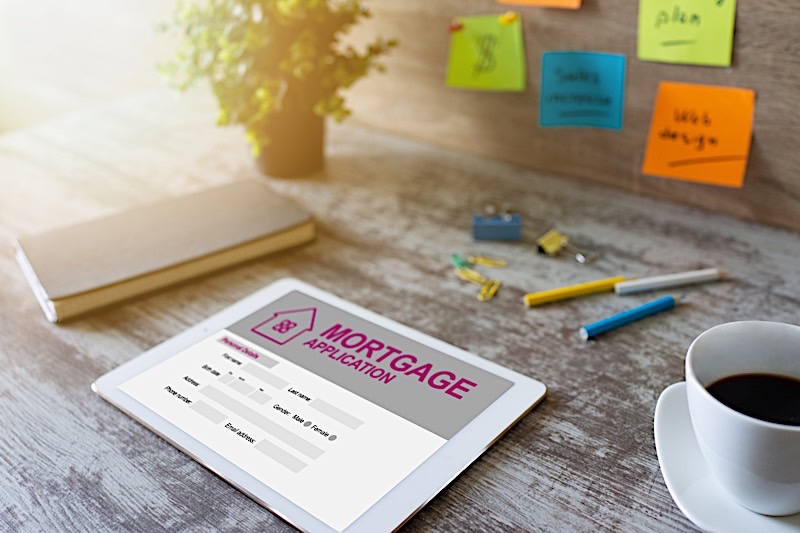 Should You Use An Online Mortgage Lender?
There are several reasons online mortgage lenders are so popular, but the most common is the low interest rate offerings. While online mortgage lenders do not always have better interest rates than traditional financial institutions, in many cases, they do. Buying a home is often the biggest purchase someone will ever make, and low interest rates can help homeowners save money throughout the process.
Online mortgage lenders are also well-known for their fast approval timelines. Some online lenders allow home buyers to close anywhere from one to two weeks faster than traditional lenders. This can make a big difference in fast-moving markets. Online lenders can also be more convenient, as applications can be submitted directly from a laptop or phone. This adds an extra degree of transparency to the home buying process, as borrowers can typically track their online application status.
There are a few potential drawbacks of online mortgage lenders to be aware of, namely hidden fees or other costs. Many online mortgage lenders are guilty of advertising introductory rates that are not available once borrowers submit their financial information. It can be easy to get drawn into these claims and then presented with much more costly options after the application is done.
Online mortgage lenders also typically have lower minimum approval requirements for home buyers. This is generally considered a benefit of online lenders, but make sure you read the fine print. Online lenders may present you with extremely high interest rates or monthly payments. Be careful not to sign on for more than you can afford, even if it means waiting another year or two to purchase a home.
Summary
Online mortgage lenders are changing how real estate works and giving home buyers more control over the process. Not only do they make applying for a mortgage easier than ever, but they can also speed up overall transaction time. Today's best online mortgage lenders offer several unique benefits to aspiring home buyers. That being said, online lenders are not going to erase traditional financial institutions completely — many home buyers still prefer the ability to go to a physical location when financing a home. As you consider buying a home, research whether online mortgage lenders can help you with the process.
Do you have a favorite online mortgage lender? Share your experience in the comments below.
---
Ready to start taking advantage of the current opportunities in the real estate market?
Click the banner below to take a 90-minute online training class and get started learning how to invest in today's real estate market!