The real estate field is rife with job opportunities for people who are motivated to be their own boss and set their own schedule. But one thing that sets real estate apart from most other "be your own boss" opportunities is that you actually have significant earnings potential. Certain jobs in certain locations will pay well over $100,000 per year.
That said, there are big differences between different real estate jobs, both in terms of the job description and the potential salary. We're about to discuss the ten best paying jobs in real estate, based on the latest year's averages. From highest- to lowest-paying, these are:
Mortgage Loan Officer

Real Estate Attorney

Real Estate Agent

Compliance Specialist

New Home Sales Consultant

Realtor

Real Estate Broker

Property Accountant

Real Estate Investment Consultant

Real Estate Appraiser
Let's take a closer look at each one of them.
---
[ Do you have what it takes to run your own real estate business?
Register for a FREE webinar
, where you can learn from experts how to replicate successful business systems. ]
---
1. Mortgage Loan Officer
Job description: When a person takes out a mortgage, they partner with a mortgage loan originator (MLO). An MLO is a business or an individual that helps homebuyers get approved for the right loan for their needs. The MLO can be a lending institution, which helps you choose from their loan options. It can also be a mortgage broker who presents options from multiple lenders. Alternatively, it could be a loan officer.
A loan officer is an individual who acts as an MLO. A potential homebuyer provides them with information on their financial situation and the property they want to buy. The loan officer then shops around for different loan options, and presents their best recommendations to the homebuyer. Like many real estate jobs, becoming a mortgage loan officer requires you to earn a state license, and you'll also need to obtain a national accreditation. The various certifications required help make this one of the best paying jobs in real estate.
US average annual salary: $152,639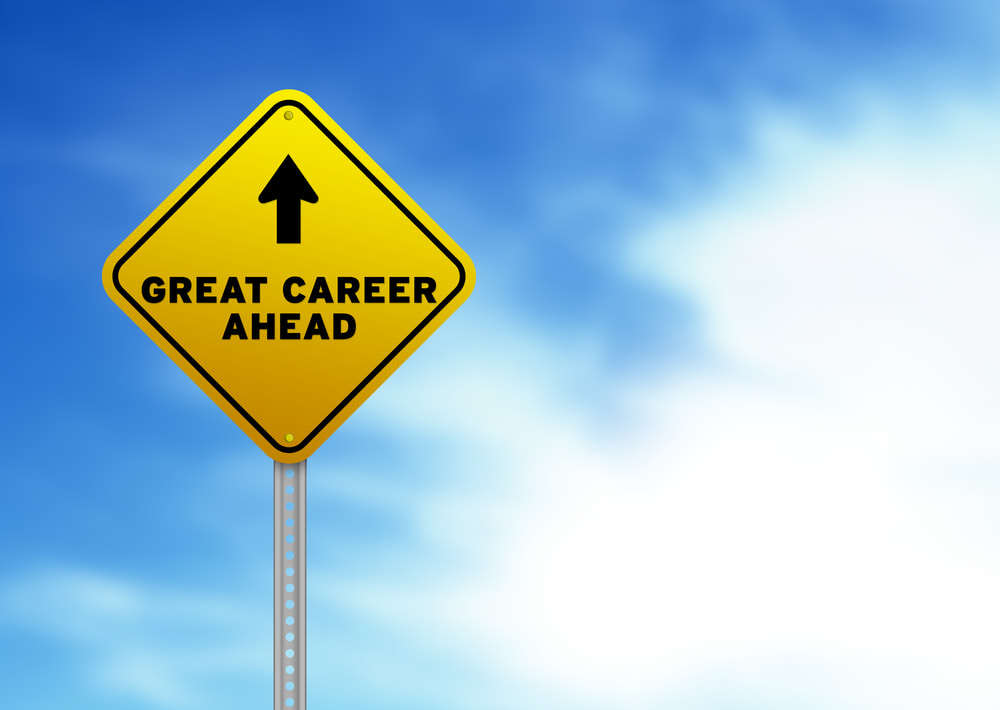 2. Real Estate Attorney
Job description: A real estate attorney, or real estate lawyer, is a lawyer who specializes in real estate law. This requires special licensing, over and above passing the bar exam. As you might imagine, their job is to provide assistance with the legal and contractual details surrounding a home sale.
Real estate attorneys can work for either the seller or the buyer. The mortgage lender will also have their own attorney involved in the transaction in some cases. This means that there could be as many as three different attorneys sitting around the table at any given real estate closing.
A real estate lawyer is specially trained in the preparation of real estate contracts. They will also review documents that have been sent by other parties, and make sure the transaction is in your favor. They can also be in charge of the closing process, although that task more than often falls to a real estate agent.
US average annual salary: $95,701
3. Real Estate Agent
Job description: Real estate agents are individuals who have been trained and licensed to negotiate real estate transactions. An agent acts on behalf of the buyer or the seller, and tries to get them the best possible deal. They walk you through the entire process, from the first showing to the closing.
As we discussed, agents can work for either the buyer or the seller. Agents who specialize in representing buyers are known as buyer's agents. Agents who specialize in representing sellers are known as listing agents. Many real estate agents work as both listing and buyer's agents, but not on the same transaction. An agent would only represent both parties in a deal between family or close friends.
Real estate agents don't earn a direct salary. Instead, they're compensated in the form of a commission, which is a percentage of the home's sale price. In most cases, the buyer's agent and the listing agent both earn between 2.5%-3% in commission. Earn commission on a property with a massive sale price and you will quickly see why this can be one of the best paying jobs in real estate.
US average annual salary: $85,081
4. Compliance Specialist
Job description: A compliance specialist, often known as a compliance officer, is a professional who typically works for a developer or commercial business. They are experts in local regulations, and their job is to ensure that all developments and transactions are legal. Compliance specialists can also be employed to conduct an official audit if a company is under investigation.
US average annual salary: $82,644
5. New Home Sales Consultant
Job description: A new home sales consultant works for a property developer, and promotes newly-constructed homes to potential buyers. You'll be responsible for giving tours of the model homes, and explaining all of their amenities. Depending on the development, you'll also need to show various floor plans.
This job doesn't just involve passively waiting for people to come in and ask for a showing. Consultants are also expected to reach out to new clients, whether through networking events or referrals. The job requires a high level of professionalism and social grace, since you're acting as the face of your company.
US average annual salary: $78,952
6. Realtor
Job description: New home buyers often get confused between real estate agents and realtors. We've already talked about real estate agents, but what is it that makes a realtor different?
Like a real estate agent, a realtor acts as a representative for a buyer or a seller. They negotiate pricing, as well as other contract conditions. They arrange the details of the closing, and help ensure that the entire transaction goes smoothly. And just like real estate agents, realtors must be licensed by the state.
In fact, all realtors are real estate agents, but not all real estate agents are realtors. Realtors have joined the National Association of Realtors (NAR). From the perspective of a buyer or seller, a realtor can provide a better value, since they're required to conform to the NAR's code of ethics, which is famously strict.
US average annual salary: $78,447
7. Real Estate Broker
Job description: A real estate broker is a licensed real estate license who has also been certified as a broker. Because they're licensed agents, they can do all the things a real estate agent can do. This includes acting as a buyer's agent or listing agent, handling paperwork, and negotiating the details of a transaction.
However, brokers are also responsible for ensuring that real estate transactions follow all applicable laws. They're required to guarantee that all paperwork has been completed correctly, and that escrow accounts and other funds are handled appropriately.
A broker can work either for a brokerage or as a sole proprietor. All real estate agents are required by law to work for a broker. A brokerage firm then guarantees that the agent is following all applicable laws. In the case of a sole proprietor, it's the individual broker who makes a guarantee.
US average annual salary: $72,626
8. Property Accountant
Job description: A property accountant's job is to oversee the financial side of real estate transactions. They can work in any sector, from residential to commercial to industrial properties, and even for rentals and leases. Most property management companies employ one or more accountants to ensure their books are in order.
US average annual salary: $65,832
9. Real Estate Investment Consultant
Job description: A real estate investment consultant acts as an advisor to individual clients about their real estate investments. They research potential purchases and construction projects, and provide an analysis so their clients can make sound investment choices.
US average annual salary: $62,824
10. Real Estate Appraiser
Job description: A real estate appraiser inspects properties, and provides an estimate of what the property is worth. This information can be used by potential investors, or provided to prospective lenders as part of the mortgage approval process. Beginning appraisers are required to work under the supervision of a certified general appraiser. After earning their certification, they're allowed to work on their own.
US average annual salary: $62,521
Highest-Paying States For Real Estate Agents
The average salary for a real estate agent is dependent on the market, average home prices, clients and other factors. Numbers can vary widely from city to city, and even more so when comparing different states or regions. Here are the top five highest-paying states for real estate agents:
New York: $102,200

Massachusetts: $94,100

Colorado: $81,210

Connecticut: $78,540

California: $76,750
Summary
As you can see, there are plenty of job opportunities available in the real estate field. Whether you want to negotiate transactions, estimate property values, or oversee the loan process, there are plenty of possible certifications you can earn. Whatever your interests may be, it's likely that one of the best paying jobs in real estate will be a good fit.
---
Ready to start taking advantage of the current opportunities in the real estate market?
Click the banner below to take a 90-minute online training class and get started learning how to invest in today's real estate market!