Real estate is one of the most popular long-term investments. Much like the stock market, the real estate market tends to go up over time. Also, rental properties can start delivering returns almost immediately in the form of rental payments. So you get to watch the property value grow and earn a stream of passive income in the meantime.
That said, where you invest makes a lot of difference. While real estate, in general, has historically gone up in value, individual markets will often go down. There are also other factors to consider, such as the area's long-term potential for economic growth.
Here, we'll talk about how to find the best real estate investments and the best places to invest in real estate in 2022. Let's begin!
Where Is The Best Place To Invest In Real Estate?
When you purchase a rental property, you'll typically pay for it with a mortgage. With mortgage rates and vacant properties both at historic lows, real estate is a more attractive investment than ever. In most cases, your rental income will immediately offset your mortgage costs, so the property pays for itself. But different types of properties are facing different market forces.
One of the strongest markets right now is single-family homes. As people continue to move from denser cities to the surrounding suburbs, the demand for these properties is soaring. Values rose fastest in the second quarter of 2020, when many renters fled urban areas to avoid the pandemic. But even today, values continue to rise. The average single family rental has a cap rate of between 6% and 8%, far higher than the average apartment.
So when we talk about the best real estate markets, we're not just talking about the cities themselves. We're also talking about the surrounding suburbs, which often represent an even more rewarding investment.
---
[ Thinking about investing in real estate?
Register to attend a FREE online real estate class
and learn how to get started investing in real estate. ]
---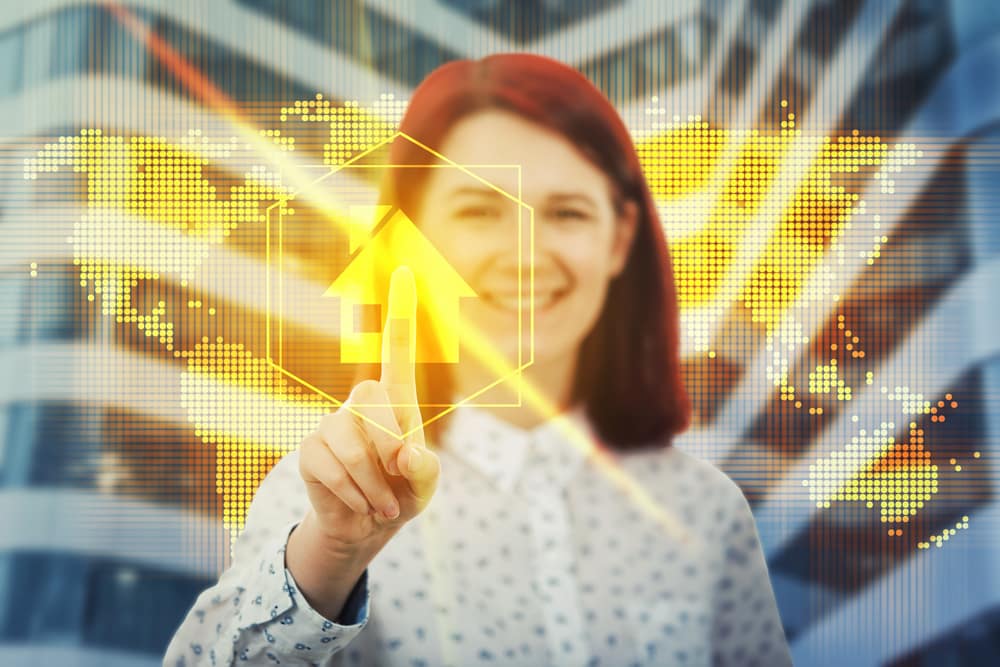 10 Best Places To Invest In Real Estate
Now that we've discussed a few of the basics, it's time to talk specifics. Where are 2022's hottest real estate markets?
Here are the top 10:
Boise, Idaho

Orlando, Florida

Charlotte, North Carolina

Houston, Texas

Dallas, Texas

Las Vegas, Nevada

Atlanta, Georgia

Tampa, Florida

Spokane, Washington

Phoenix, Arizona
1. Boise, Idaho
If you want to know why Boise is the best market for real estate investment, look no further than the population growth rate. It's nearly three times the national average, as is the rate of job growth. This is fueled by a business-friendly local economy, as well as the mild climate of the Pacific Northwest.
Boise real estate prices are also rising due to demand. The city sits in a valley in the Rocky Mountain foothills, and the terrain in the area makes it expensive to develop. In 2020, at the height of the pandemic, the average home sale price in Ada County rose above $500,000 and has continued to climb since then.
Top reasons to invest in Boise, Idaho:
Three times the national average job and population growth

Low unemployment rate

Annual appreciation forecast of 15% to 20%
2. Orlando, Florida
When most people think of Orlando, they think of tourism, and the tourism industry is strong here. But Orlando also has a burgeoning tech industry, with startups drawn by the low taxes and warm climate. And since Florida has no state income tax, it's also a popular destination for retirees. Who wants to pay state income tax on a fixed income?
Thanks to all of these factors, Orlando is the second-fastest-growing city in the U.S. The metropolitan area is currently on pace to exceed 3 million people by the year 2030. Over the last year, the average home value has increased 10%, to an all-time high of $296,193 as of March 2022.
Top reasons to invest in Orlando, Florida:
It's the second-fastest-growing city in the U.S.

The average home has appreciated over 43% over the past decade

More than 60% of the population are renters
3. Charlotte, North Carolina
Charlotte benefits from some of the same factors as Orlando. It has a pleasant climate and is a popular destination for retirees. It also boasts a diverse array of neighborhoods, with intermingled urban and suburban-lite clusters that make it feel less crowded than a more densely-packed city.
Market conditions in Charlotte are strong. The average home price has risen for five consecutive years, including a 5.3% increase from Q1 of 2021 to Q1 of 2022. This goes along with growth in the local economy. Charlotte has a large financial center, with more banking assets than any city in the U.S. other than New York.
Top reasons to invest in Charlotte, North Carolina:
A strong local economy

A mix of urban and suburban neighborhoods

Average home values have increased 5.3% since 2021
4. Houston, Texas
Houston is one of America's most dynamic cities, with a growing economy that's constantly evolving. It's the nerve center of the U.S. petroleum industry, and it hosts more Fortune 500 headquarters than any city other than New York. Its location on Galveston Bay gives it easy access to international trade, which makes it a major hub for several other industries.
There are more than 7 million residents in the Houston metropolitan area, and this makes it the fifth-largest metro area in the U.S., growing at more than twice the national average. The average home currently sells for $412,000, and the 12-month appreciation forecast is a rapid 10% to 15%. All of these factors make it a hot market for investors.
Top reasons to invest in Houston, Texas:
It's the fastest-growing job market in the U.S.

Strong local economy with access to international trade

12-month appreciation forecast of 10% to 15%
5. Dallas, Texas
Dallas is another Texas city with a promising real estate market. This is America's fourth-largest metropolitan area, with a population of 7.5 million, and that's expected to reach 15 million in the next 15 years. Dallas has a high percentage of renters, with 52.9% compared to a national average of 33%. Moreover, the average home price is 5% to 15% below the national average. Combine that with the high rate of growth, and it's easy to see why real estate values – and rent receipts – are expected to rise.
Dallas has a dynamic and diverse economy with many industries. As a result, the local economy is not vulnerable to downturns in a single industry. And a business-friendly regulatory regime makes the Dallas area a popular destination for business investments.
Top reasons to invest in Dallas, Texas:
Population is forecasted to double by 2035

Fast rate of job growth

Housing is priced well below national average
6. Las Vegas, Nevada
Las Vegas' population grew by 2.8% last year, far faster than the national average. This is part of a continued trend of growth over the last decade. This may be surprising so soon after the housing bubble caused Las Vegas' property values to drop by 50%. But a close look at the local economy tells a different story.
Sin City is best known for its gambling and tourism industry, but the local economy is also heavily invested in mining and manufacturing to the north of the city proper. These industries remained strong through the housing crash, and the local market has since recovered. At the same time, the lack of a state income tax and pro-growth state policies have attracted businesses from the healthcare and tech sectors.
Top reasons to invest in Las Vegas, Nevada:
Diverse local economy

Popular tourist destination

Growing population and low unemployment rate
7. Atlanta, Georgia
Atlanta isn't just the capital of Georgia; it's one of the most dynamic economies in the U.S. Its GDP ranks 8th in the nation, and it's home to several Fortune 500 companies. It's also one of the fastest-growing local economies in the U.S., with companies like NCR relocating there.
The population is growing along with the economy. Five hundred new residents move to the Atlanta metro area daily, and there are expected to be 2 million more people by 2030. This kind of growth goes hand-in-hand with rising real estate values, which helps explain the Atlanta market's 10% to 15% 12-month appreciation forecast.
Top reasons to invest in Atlanta, Georgia:
Rapid population growth

Fast-growing economy

High appreciation forecast
8. Tampa, Florida
Tampa, Florida, is known primarily for its tourist industry but is also home to four Fortune 500 companies. The cost of living is lower than the national average, with an average home price of $250,000. Meanwhile, the median rent is $1,600, which is a price-to-rent ratio of just a hair over 13. This means you can get a great return on investment, but it might be harder to find tenants.
At the same time, Tampa home prices have grown at a steady clip. They grew by 5.3% over the past year alone, and are expected to grow by a similar rate for the near future. This is mostly driven by a lack of supply. Anything less than a 5.5-month supply of houses on the market is considered a seller's market, and Tampa has less than a 2-month supply.
Top reasons to invest in Tampa, Florida:
Strong local job market with four Fortune 500 company headquarters

Low cost of living

Price-to-rent ratio of 13
9. Spokane, Washington
Spokane, Washington, is a beneficiary of Seattle's notoriously-high housing prices. Simply put, people are getting priced out of the Seattle market, and many are turning to Spokane as an affordable alternative. With a median home price of only $265,000 and an average rent of $1,200, it's an anomaly in the Pacific Northwest.
At the same time, Spokane has many of the same benefits of cities like Seattle or Portland. It's walkable, with excellent public transport and more than 87 public parks. The local economy is also strong, with businesses ranging from tech and biotech to forestry, mining, and farming.
Top reasons to invest in Spokane, Washington:
Home values are better than other nearby markets

Rapid population growth

Diverse local economy
10. Phoenix, Arizona
Phoenix is one of the most popular locations in America for people to move to when they retire. After tanking during the Great Recession, the Phoenix real estate market has exceeded its pre-recession levels. There's a good reason for this. Phoenix is located in a valley. In the surrounding mountains, the weather is much chillier and nowhere near as pleasant. That's why the city's nickname is "the valley of the sun."
With high demand and limited supply, average home prices have risen steadily, even throughout the pandemic. This has been aided by local economic growth, especially in the healthcare industry. Considering all these factors, Phoenix real estate should continue to see gains for the foreseeable future.
Top reasons to invest in Phoenix, Arizona:
Fast-rising home prices

Popular destination for retirees

Limited local housing supply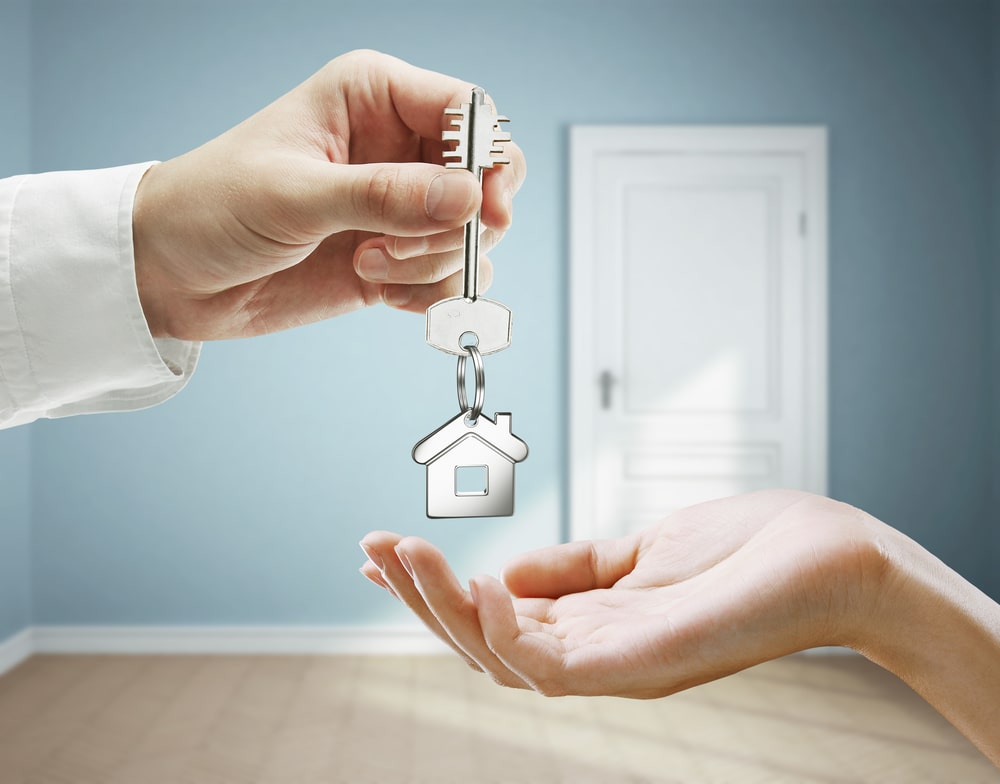 How To Choose The Best Place To Invest In Real Estate
Now that we've talked about the top 10 cities, let's talk about how we chose these markets. More importantly, what should you consider when researching a real estate market? There are several considerations, but it mostly boils down to three things:
The neighborhood: As the saying goes: "Location, location, location." How good is the local school district? Do residents have easy access to amenities and transportation? What is the local crime rate? Are there any nuisances, like amusement parks, that create a lot of noise? If you're not sure, it helps to work with a local real estate agent who knows the area.
The local population and market growth: If the local population isn't growing, you might have difficulty attracting renters. Before investing, look at market indicators, such as the local construction rate. The more new housing is being built, the more developers are betting on sustained local growth. Compare your target market to similar markets throughout the country, and see how fast it's growing.
The price-to-rent ratio: If you only know one number when evaluating your investment, know the price to rent ratio. This is a measure of the average home purchase price divided by the average annual rent. For example, if the average home price is $360,000 and the average annual rent is $18,000, the price-to-rent ratio is 15. The general rule of thumb is that it's cheaper to buy if the ratio is 15 or less, and it's cheaper to rent if the ratio is 16 or more. In other words, markets with a higher ratio should typically see higher demand from tenants. On the other hand, a lower ratio means you'll get a higher return on investment – if you can find any tenants.
Top Factors Of The Best Places To Invest In Real Estate
Is all of that a lot to digest? Let's make things simple. Here are seven factors to consider when evaluating a real estate market:
Is the population growth above the national average, including expected future growth?

Is there higher-than-average job creation?

What is the local vacancy rate, compared to the national average for similar markets?

What is the absorption rate? This is the time it takes to sell or rent out new housing.

How many new building permits are being issued? How much new construction is forecasted?

What is the regulatory environment? Do state and local policies support growth, or is new housing heavily-regulated?

What is the local price-to-rent ratio? This is the ratio of an average home's purchase price to the average rent.
Summary
Real estate is one of the strongest-performing types of long-term investment, with the potential for passive income and long-term growth. By choosing the right market, you maximize the opportunity for both. Do your research, analyze various markets, and choose the one that aligns with your investment goals. If you choose any of the above markets, you are investing in one of the best places to invest in real estate. Keep in mind, however, that market conditions are constantly changing and it is critical that you do continued research.
---
Ready to start taking advantage of the current opportunities in the real estate market?
Click the banner below to take a 90-minute online training class and get started learning how to invest in today's real estate market!