Key Takeaways
Key Takeaways
---
Whenever you're renting any kind of rental property, you should consider getting renters insurance. Renters insurance is so important that many landlords will make it one of their conditions when you sign your lease.
The purpose of renters insurance is to protect your belongings in the event of a fire, burglary, or other disaster. It also covers liability and medical expenses if someone is injured in your apartment, townhome, or other rental unit. Many policies will also cover expenses if you're forced to move out due to a fire or another similar misfortune. That way, you can get reimbursed for hotels when you're looking for a new apartment.
Fortunately for tenants, renters insurance is fairly straightforward. The benefits are easy to outline, and the cost is lower than most other types of insurance. That said, there are still significant differences between different insurance companies. Here's a guide to the 10 best renters insurance companies of 2022.
What Is Renters Insurance?
Renters insurance is a type of insurance policy that protects tenants who are living in a rented property. This can protect personal property, liability, or extra living expenses. Keep in mind that this is not the same as your landlord's insurance, which covers damage to the building itself. Let's look at how the two are different.
Suppose you arrive home to find that someone kicked in your door and stole your TV. The damage to the door would be damage to the actual building and would be covered by your landlord's insurance. However, the TV would fall into the category of your possessions, and would be covered by your renters insurance.
---
[ Thinking about investing in real estate?
Register to attend a FREE online real estate class
and learn how to get started investing in real estate. ]
---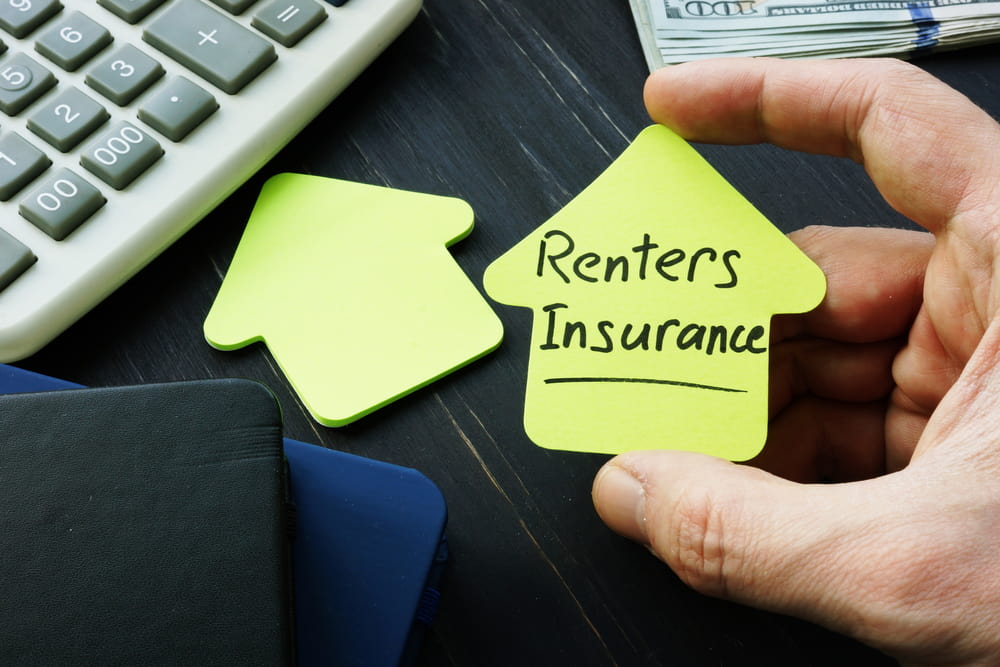 The 10 Best Renters Insurance Providers Of 2022
So, what are the 10 best renters insurance companies for 2022? These are the 10 we chose:
State Farm

USAA

Amica

Allstate

MetLife

Lemonade

Progressive

American Family

Erie Insurance

Nationwide
Of course, you probably want a little more information before you sign up for a policy. Let's look a little bit closer at each of these companies.
1. State Farm
If you've watched even a handful of commercials over the years, you'll already be familiar with State Farm. They offer everything from car insurance to homeowners insurance, including renters coverage. As one of America's largest insurers, they have offices in all states, so you can get coverage almost anywhere in the country. Of course, different states have different regulations, so the exact offerings can vary, as can promotional pricing. Still, you're looking at a reliable national insurer with a AA rating from S&P Global Ratings.
State Farm offers a full array of coverage for property loss and damage. They even cover expenses for loss of use if a catastrophe causes your rental unit to become uninhabitable. They also offer add-on coverage for identity theft and pet medical bills. On the other hand, State Farm excludes several types of damage. This includes damage due to earthquakes, floods, landslides, and animal activity, among other exclusions.
2. USAA
USAA is one of the most robust renters insurance on the market. It covers all the types of expenses you'd expect for a good insurance policy. This includes coverage for damage to your property, personal liability, and extra living expenses in the event of a forced move-out. If that's not enough, USAA's policies cover damage due to floods, which is not the case with most renters insurance policies. Normally, flood insurance is a separate type of insurance that comes as its own separate policy.
USAA is geared towards military personnel and their families. Their network extends across the entire US, so it's easy to transfer your policy when you're forced to move. That said, their policies are only available to military personnel, veterans, and their immediate families. Unless you or a family member falls into one of those groups, you'll need to choose another insurance provider.
3. Amica
Amica is yet another company with fairly wide coverage. While you can't buy a policy in Alaska or Hawaii, service extends to the entire lower 48. And according to the National Association of Insurance Commissioners, they have one of the lowest numbers of customer complaints compared to other, similarly-sized insurers.
This customers-first approach extends to their payment system, which offers a number of valuable incentives. Customers can get discounts for making automated payments, choosing paperless billing, and for staying with the company for at least two years. You get an additional discount if you go three years without filing a claim. You can also bundle your renters insurance with Amica car insurance to save even more.
In addition to the base policy, Amica also offers an option to insure your belongings for their current cost, or for their replacement cost. The replacement cost typically pays out more, but it's also more expensive. And regardless of which policy you choose, the website is easy to use and navigate.
4. Allstate
Allstate is by far the best renters insurance for senior citizens. If you're aged 55 or older, you'll save 25% off your monthly premium. You can also stack additional discounts to save even more. You'll get 5% off for making automatic payments, and 20% for going a few years without filing a claim. This works out to a potential discount of 50% if you meet all the above criteria.
Allstate also makes it easy to file a claim. Inside their smartphone app, they have a "digital locker," where you list all your belongings. That way, if you ever need to file a claim, you'll already have everything written down.
5. MetLife
MetLife offers some extra options that make their renters insurance very appealing. To begin with, their policies include identity theft resolution as part of the base package. In many states, they also offer up to $15,000 in additional coverage for luxury items, recreational equipment, or musical instruments. This insurance applies not just to damage or theft, but also mechanical or electrical failure. On the downside, MetLife doesn't provide online quotes, so you'll need to call one of their agents in order to get one.
6. Lemonade
Lemonade is a unique, modern renters insurance company with an innovative twist: you submit your claims directly through their smartphone app. When this is done, they pay out 30% of their claims instantaneously, and most of the rest in a few business days. That's a big improvement over most other insurers, who can take weeks to finally pay out a claim.
That said, not everybody will have access to their policies. Lemonade is only available in 27 states and the District of Columbia.
7. Progressive
Progressive offers a number of discounts on their insurance policies. You can save money for participating in electronic billing or living in a gated community. You also save 12 percent if you bundle your renters insurance with a Progressive auto insurance policy. So if you're already using Progressive's car insurance, it's a great value. Progressive is available in all 50 states, so geography is not a concern.
8. American Family
American Family provides a unique discount package of their own. In addition to being able to bundle American Family renters and auto insurance, you can also get a generational discount. This applies to adult children of existing customers, up to the age of 30.
In addition, American Family offers an optional Diminishing Deductible. With this option, your deductible will be $100 lower to begin with. Then, each time you renew your policy, your deductible will drop by an additional $100, up to a total discount of $500. That's significant savings if you ever have to file a claim.
9. Erie Insurance
Erie Insurance is known for having some of the best customer service on the market, with a straightforward claims service and responsive representatives. They also offer discounts if you bundle with other insurance policies, and they cover extra expenses if you were forced out of your apartment by a disaster. Geographic coverage is limited, though. Erie Insurance is only available in 12 states, plus the District of Columbia.
10. Nationwide
Nationwide's renters insurance comes with some interesting extras that are worth noting. First off, it covers you for unauthorized credit and debit card charges, and secondly, it covers any physical additions or changes you have made to your home with your landlord's consent. These are significant extras, and they're worth taking note of.
Nationwide also offers discounts to customers who bundle their policies, and additional discounts to customers who don't file any claims.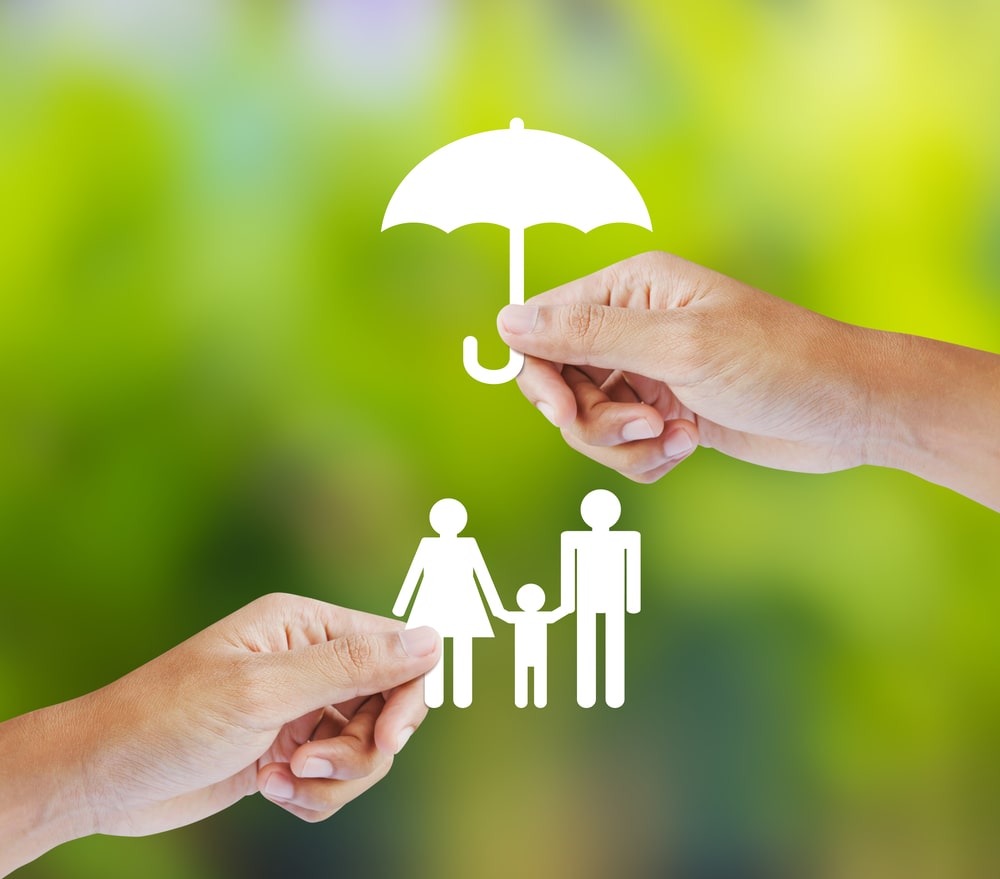 What Does Renters Insurance Cover?
Exactly what your renters insurance covers will depend on your policy. That said, you should usually look for at least $100,000 in liability coverage. Some policies allow you to take more, but that's not usually necessary. Personal property coverage can range from as little as a few thousand dollars to tens of thousands. Some companies allow you to set your own coverage amount, while others will offer a number of specific policies. Here are some examples of things a renters insurance policy will cover:
Clothing

Electronics

Books

Collectibles

Jewelry

Furniture

Exercise equipment

Other personal possessions

Liability if someone is injured on your property

Per diem reimbursement if your rental is uninhabitable
Keep in mind that different policies will have their own specific rules, and not all will cover the same things. For example, most policies cap the amount of money they will reimburse for jewelry. In that case, you might be able to take out a rider to increase your coverage. If you have any specific concerns, make sure to do your research before you sign up. Other common exclusions include:
Liability for injuries caused by dog breeds the insurer considers dangerous

Damaged or stolen vehicles (other than bicycles)

Damage due to floods, earthquakes, landslides, and other acts of God
If you need coverage for one of these things, you'll need to shop very carefully for your insurer. Once again, this is why it's important to do your research.
Why Is Renters Insurance Important?
Renters insurance is important because it allows you to pay for major expenses in the event of misfortune. The cost is usually low, in the neighborhood of $15 per month, and the payout can be significant. If someone steals your $2,000 gaming computer, you won't have to come up with $2,000 in cash or charge it to your credit card.
But that's just the beginning of what a renters insurance policy will pay you. Suppose someone is visiting, trips, and strikes their head. It's a serious injury, and they rack up tens of thousands of dollars in medical bills. Suddenly, you can be on the hook for all of those fees. Renters insurance will cover your liability, so you won't have to sell all your belongings and declare bankruptcy.
Another reason renters insurance is important is that it can literally save you from being homeless. If a fire destroys your apartment, it's going to take a few weeks to find a new apartment and move in. In the meantime, you might have to stay at a hotel, which can get expensive in a hurry. Renters insurance will cover the cost, so you can save money for your new place.
Finally, renters insurance is essential for collectors. Whether you own a lot of jewelry or a book of rare, expensive trading cards, you want to protect those investments. Look for a policy with enough coverage, or a jewelry rider, to meet those needs.
How To Choose The Best Renters Insurance
So, how do you decide which renters insurance is the right choice for you? Start by considering what you want to cover. Liability is usually required, and you should buy at least $100,000 in coverage. Next, ask yourself if you need to be covered for hotel expenses in the event of a move-out. If there's somewhere else you can sleep, you can save money by declining that kind of coverage.
Now it's time to make a list of your belongings. Write down everything you can think of, including:
Clothes

Furniture

Electronics

Jewelry

Kitchen supplies

Any appliances you own

Baby supplies

Sporting equipment

Firearms

Medical devices like wheelchairs

Anything else you own and keep in the rental unit
Make sure to go through your closets so you don't forget anything. Next, add up the cost of these items, and you know how much personal property coverage you need. You might also discover that you need a rider to cover more expensive items, like jewelry.
Now, decide whether you want to take out a cash value policy or a replacement cost policy. A cash value policy is less expensive, but it pays only the depreciated value of your belongings. Your clothing, for example, will be reimbursed at thrift store rates, and old electronics won't be covered for very much at all. A replacement cost policy costs more, but also covers full replacement costs. So your gaming PC would be reimbursed for the amount of a new PC, not one that's three years old.
Summary
As you can see, there's a lot that goes into finding a good renters insurance policy. That said, you have some excellent options to choose from. At this point, make a list of insurance companies that offers the kind of coverage you need in your area. Make sure to take into consideration any special coverages you need, such as a jewelry rider or flood damage coverage. Now, look for those companies' financial and customer service ratings, and weed out any that seem suspect. Get quotes from the rest, and choose the one with the lowest price. That's all there is to it!
If you take the time to do your research and look into multiple insurers, you'll find the best renters insurance for your needs.
---
Ready to start taking advantage of the current opportunities in the real estate market?
Click the banner below to take a 90-minute online training class and get started learning how to invest in today's real estate market!