The modern economy requires modern work if you want to make money – that's why everyone should have a side hustle. With the right side gig, you'll earn more cash to use as you please or to help you reach your primary financial goals, like saving for retirement or paying off student loans.
While side hustles have been prevalent throughout history, more people than ever before are dipping their toes into this incoming-boosting market. About two-thirds of Americans with a side hustle started it over the last three years, and another 21% of Americans have started a side hustle this year alone! But it can be tough to know which side hustle type you should focus on if you don't know where to start. Luckily, many of the best side hustles can also help you make profits in real estate.
What Are the Best Side Hustles?
A side hustle, by definition, is a side gig or part-time job you manage on top of your primary career or moneymaking method. Of course, the best side hustles include a few key criteria, including scheduling flexibility, the potential for growth, and good earning potential. Side hustles are as varied and unique as the people doing them, but you can choose your side hustle type based on your interests, professional skills, and more. Let's break down the nine best side hustles for making profits in real estate now.
---
[ Thinking about investing in real estate?
Register to attend a FREE online real estate class
and learn how to get started investing in real estate. ]
---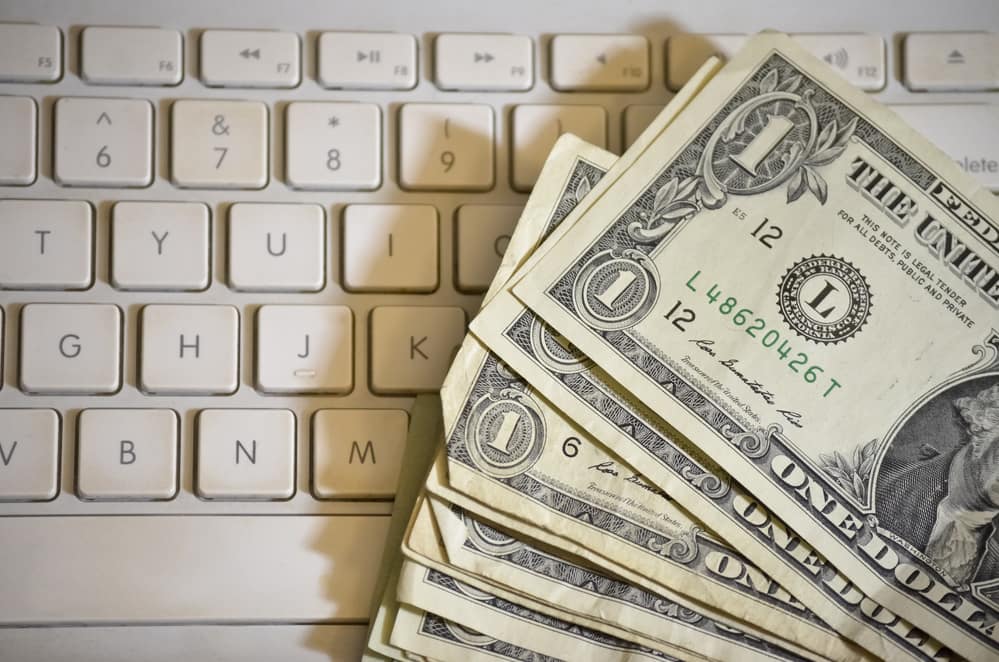 1. List Your House on Airbnb
For starters, you can always list your house on Airbnb. This popular rental platform allows anyone to earn money for letting people stay in their garage, spare bedroom, or any other comfortable space! Through Airbnb, all of your property can earn you income – it may be a particularly good way to make some side cash if you have lots of extra space you aren't currently using.
That said, you need to keep in mind that some guests are easier to handle than others. You'll also need to pay fees for using the Airbnb platform and potentially insure your property. But even with these potential downsides, you can earn up to $1000 per month or even more depending on where your home is and the quality of your space. With Airbnb, all you have to do is clean up or prepare your space for each new guest!
2. Start House Hacking
If you're just starting out with real estate investing, one of the best ways to earn income and keep a roof over your head is to "house hack." In a nutshell, this involves buying a multiunit property and living in one of the units while renting out all the others. This is one of the best side hustles since you can work on another primary career while living in your multiunit property and collecting rent from your tenants simultaneously. Plus, this gives you excellent real estate investment experience for your future career. You can potentially earn thousands of dollars per year depending on how many units you rent out and the costs involved in maintaining the property.
3. Virtual Assistant in Real Estate
A virtual assistant is someone who works for another person over the web doing all manner of things, such as keeping schedules, sending reminders, and setting up travel itineraries. In real estate, you can be a virtual assistant for Realtors, helping them keep their schedules on track and helping to meet with clients on time.
Alternatively, you can work for a real estate company and do virtual tours for people checking out houses to buy in the era of social distancing. Virtual assistants don't make a ton of cash, but this side gig opportunity is extremely flexible in terms of scheduling. You can earn some extra income whenever you have free time through this side hustle.
4. Become a Real Estate Blogger
Starting a blog is a popular side gig these days, particularly for real estate investors. Blogs don't earn income immediately, which is their main downside. Indeed, it takes a lot of time and effort to start and grow your blog by writing informative and educational content that ranks well with Google's search engine algorithms.
That said, once you learn the ropes, your blog's earning potential will grow exponentially. You can potentially earn $1000 or more within a year, then scale that real estate blog to make many more thousands of dollars over time. Plus, starting a real estate blog can be a great creative outlet and a way to share your knowledge about the investing industry with other real estate investors just starting out.
The best advantage of a real estate blog is that its growth potential is almost limitless.
5. Learn How to "Bird Dog" Real Estate
If you learn how to "bird dog" real estate, you'll train yourself to find real estate properties with maximum investment potential. You can then buy and sell the properties or connect with other Realtors in your area to earn a profit through this method. This method won't earn you a lot of cash at first, and you need to spend some time building up the requisite experience to get good at it. But eventually, you may earn thousands of dollars per year from just a few smart deals you jump on before anyone else.
6. Get Started Wholesaling Real Estate
With wholesaling real estate, you'll contract a home that already has a seller and find a willing buyer for the property. In this way, you sell the home for more money than you bought it and pocket the profits. This can be great for earning some side income relatively quickly, and you may earn hundreds of thousands of dollars per year if you become experienced enough at it.
7. Become a General Contractor
A general contractor can perform the repair or construction work for Realtors in your area. If you want to get involved in real estate but aren't sure if the buying or selling aspect of the business appeals to you long-term, you can always become a general contractor and do the physical work involved in the industry.
Naturally, this does take quite some time, and you'll need to build up a general contracting company from scratch. Still, this side business has the potential for millions of dollars in profit after several years, and it'll only become easier as you build up contacts. In time, your contracting company may become your main hustle rather than side hustle!
8. Get Your Real Estate License
As a side hustle, you can get your real estate license to become a Realtor and start selling real estate properties. Naturally, this is extremely profitable once you get enough contacts and experience in the industry. But note that it does take a lot of time and study to get your real estate license. So this may not be the best choice if you want fast profits or ultimate flexibility in the short term.
9. Get Started Flipping Homes
Flipping houses involves purchasing low-value homes, then fixing them up and selling them for a profit. Naturally, this takes a lot of work on your end, and it takes some start-up capital you'll either need to save up for or get through financing methods. But once you get started, house flipping can be highly profitable, and you can even run an entire business doing this. You can earn hundreds of thousands of dollars per year or more depending on how many houses you flip (though it will likely take you several years to get to this point!).
---
[ Thinking about investing in real estate?
Register to attend a FREE online real estate class
and learn how to get started investing in real estate. ]
---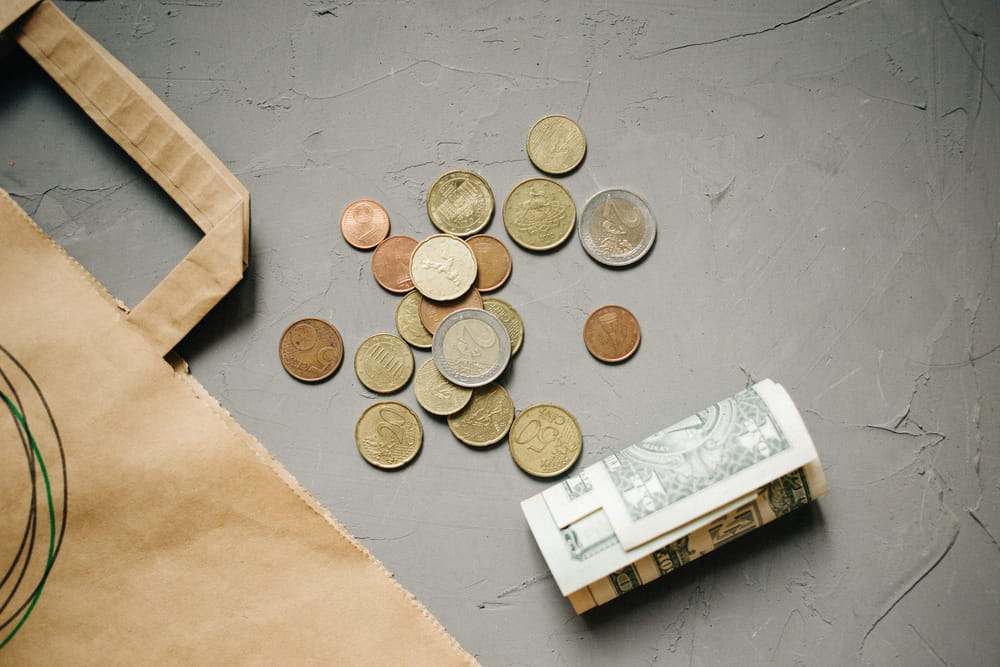 What to Value in a Side Hustle
Now that you know a handful of side hustle types, it's important to understand how you can value them separately and determine which side hustle opportunity is best for your needs.
Earning Potential
First and foremost, a good side hustle has to have adequate earning potential. After all, if it doesn't make enough money to be worthwhile, why hustle in the first place? However, earning potential is usually related to scheduling quite closely. The more time a side hustle takes, the greater the potential earnings and vice versa. As an example, delivering packages has reasonable earning potential and flexible scheduling. But in contrast, house flipping takes a lot of time but has even higher earning potential.
You can look at earning potential by comparing the average earnings of people in that industry or by examining the requisite skills or qualifications you need to break into a particular market. Typically, the more skills or knowledge a side hustle needs, the greater the long-term earning potential over time is.
Growth Potential
Next, your ideal side hustle should have good growth potential. In other words, you don't want your side hustle to keep you at the same pay rate for the duration of your time doing the gig! Some jobs, like certain types of delivery driving or "traditional" hustling opportunities, don't have very much growth potential at all.
On the other hand, starting a real estate blog or looking into wholesale real estate trading both have excellent growth potential since you'll earn more money as you gain experience and add value to your side business. Ask yourself if you want your side hustle to potentially turn into your primary career or a secondary career equal in importance to your first. If so, your side hustle needs to have good growth potential.
Flexible Scheduling
Lastly, an ideal side hustle will have scheduling perfect for your needs. As mentioned above, the less long-term-profitable side hustle opportunities are more flexible, while more potentially profitable opportunities tend to be a little less flexible. But this isn't always true. Still, many people look for flexibility in a side gig first and foremost since they need to do their side hustle in conjunction with their primary career.
Many online jobs, like being a virtual assistant for real estate, are highly flexible – which is a crucial reason why they are excellent side hustle opportunities in the first place. By considering all these aspects, you'll be able to identify which of the above side gigs are best for your real estate career goals.
Important Skills For Starting A Side Hustle
By far the most important skill to have when pursuing a side hustle is motivation. Motivation is what stops people from turning a potentially profitable idea into a stream of income. It can stand in your way on even the best projects. You need to be a self-starter to start a side hustle and keep it going over time. Ask yourself why you want to start on a new project and use that as fuel to keep you going.
Other important skills for starting a side hustle include: organization, perspective, open-mindedness, and adaptability. You need to know how to keep your responsibilities in order, learn from others, and to change over time as your business or hustle changes. These skills will help guide you through important business decisions, allowing you to stay focused on what's really important to you.
Benefits of a Side Hustle
Of course, working any side hustle can provide you with numerous benefits. After all, there's a reason so many people are starting their side hustles as the economy shifts. These days, one job isn't always enough to pay the bills!
Ability to explore alternative career interests. It can be difficult to get enough time off work to go to college, or maybe you just don't want to spend money on a degree you don't know you'll use. A side hustle can let you try out a new market or industry without having to invest too much time or money.
A flexible work schedule. Many people lament that their primary job doesn't give them the flexibility they want to enjoy their lives as much as possible. Many side gigs have flexible work schedules, making it easy to earn extra income without infringing on your primary career or family responsibilities. Starting a side hustle can be exciting, but also distracting. Don't forget to put all of your effort at your day job while you're clocked in, since it's likely still your main source of income. Working on your side hustle or performing poorly at your main job could get you in hot water.
Save/earn more money. Naturally, most people check outside gigs for the extra earning potential they'll enjoy. Having more cash allows you to pursue your hobbies more vigorously, save up for college or pay off student loans, or even save up for big purchases like a house or car!
Ability to work at a personalized pace. For many individuals, being able to run a professional side business on their terms and at their schedule is the ultimate reward for starting a side hustle. Compared to a traditional career, a side hustle may give you extra professional freedom.
Side Hustles And Taxes
As you start to build a successful side hustle, pay attention to your potential tax obligations. If your earnings total $600 or more you will be responsible for reporting that income to the IRS. If you remain a sole proprietorship, you may even be responsible for filing taxes quarterly on your self-reported income. Another option is to start a business, such as an LLC or S Corp. Review the various tax information on side hustle income, and pay attention to any requirements that may impact you. Otherwise, you risk steep financial penalties that could force you to end your side gig altogether.
Summary
As you can see, there are lots of reasons why you might consider starting a side hustle in real estate. Consider each of the above options carefully, and don't hesitate to try each of them out in turn. Remember, the whole point of a side hustle is that they are relatively low commitment (unlike studying for a career at college). Pick one or more of the best side hustles from our list and you could earn more money, bolster your portfolio, and gain the experience you need to see future success.
---
Ready to start taking advantage of the current opportunities in the real estate market?
Click the banner below to take a 90-minute online training class and get started learning how to invest in today's real estate market!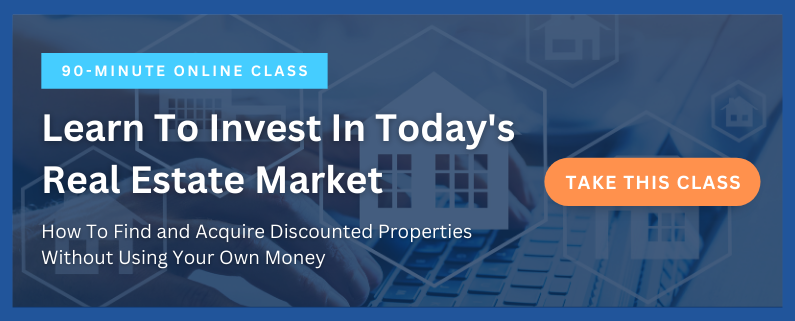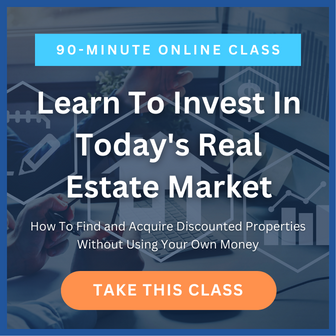 ---
The information presented is not intended to be used as the sole basis of any investment decisions, nor should it be construed as advice designed to meet the investment needs of any particular investor. Nothing provided shall constitute financial, tax, legal, or accounting advice or individually tailored investment advice. This information is for educational purposes only.