Key Takeaways
It's a common misunderstanding that real estate investing requires hundreds of thousands of dollars. Buying a property the traditional way can be expensive, but the truth is, you can get started with much less. Let's pretend that you have $1,000 that you'd like to invest. This guide will show you the 8 best ways to invest 1000 dollars in real estate:
Real Estate Investment Trusts (REITs)

Real Estate Crowdfunding

Real Estate Partnerships

Real Estate Wholesaling

Peer-To-Peer Microloans

Turnkey Rental Real Estate

Tax Liens

Hard Money Loans
---
[ Wondering how to fund your first investment deal? Click here to register for our FREE online real estate class where you can learn how to get started in real estate investing, even with limited funds. ]
---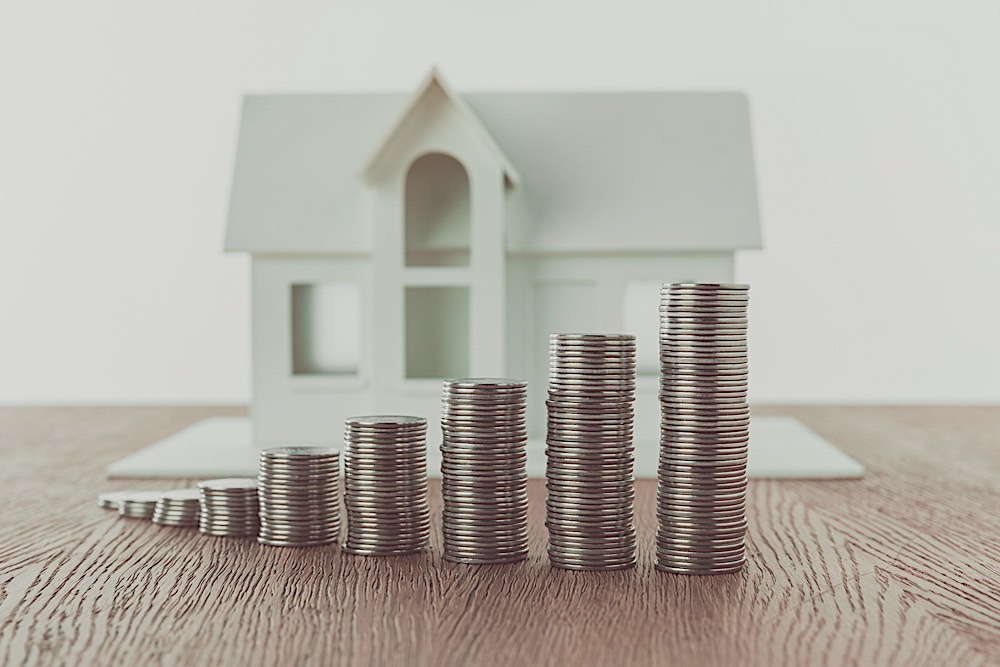 1. Real Estate Investment Trusts (REITs)
Real estate investment trusts (REITs) are one of the best ways to invest 1000 dollars, and are beginner-friendly. An REIT pools investor funds together to purchase real estate properties. By investing, you would be a shareholder who earns dividends from the income generated by these properties. Investing in REITs is similar to investing in stocks or mutual funds. They often specialize in different types of real estate, such as commercial real estate or residential real estate.
Investing in REITs is relatively safe and can offer high yields. Compared to other forms of real estate investing, there's very little work involved. Make sure to find an REIT that is well-established, has a good reputation, and offers high yields to shareholders.
2. Real Estate Crowdfunding
Crowdfunding is the act of raising cash for business ventures, allowed under the JOBS (Jumpstart Our Business Startups) act. Like REITs, real estate crowdfunding involves several investors pooling their money together to purchase properties. Real estate crowdfunding involves three key players:
The sponsor: The sponsor is responsible for identifying and managing the property. This involves coordinating the purchase, managing the funds, interviewing and hiring contractors, and eventually selling the property. It's not uncommon for the sponsors to help fund the deal themselves.

The platform: Sponsors and investors connect with each other through crowdfunding platforms. Popular examples include PeerStreet, Fundrise, CrowdStreet, and RealtyMogul. These platforms act as a helpful middleman by vetting both the real estate deal and the investors.

The investor: The investor provides the capital needed for a deal and benefits by receiving a share of the profits made. Let's say that a sponsor identifies a hotel sale at $10 million, but they can only invest $4 million. The sponsor can then go through a crowdfunding platform to find to raise the remaining $6 million from other investors.
3. Real Estate Partnerships
A real estate partnership is a great way to combine forces with another investor who has the skills (or pursestrings) that compliments yours. In real estate, partnerships generally fall into one of two categories: active or passive.
Active partnership: In an active partnership, both partners are involved in the heavy-lifting of the investment deal. This could include business operations, property management, marketing, and working with contractors.

Passive partnership: A passive partner, or silent partner, is the one who provides the capital. The other partner does all of the active work. Often, a greener real estate investor will find a great deal but have no financial means to back it. In this case, they'll find a business partner who's willing to put up the cash in exchange for a cut of the profits.
Even if your partner is a close friend or family member, it's important to be on the same page. No matter what kind of partnership you enter, always be sure to have a written agreement on record. Ask a neutral third party, such as a financial advisor or attorney, for guidance if there's ever a dispute.
4. Real Estate Wholesaling
If you're wondering how to invest 1000 dollars, or even less, real estate wholesaling is something to be considered. When done correctly, a wholesale deal can be executed with zero investment.
A wholesaler's job is to find properties on sale for below market value and then sell them to buyers. They make a profit by putting the property under contract at a lower price and then selling it to the buyer at a higher price. The transaction does not require the wholesaler to buy the property.
You might wonder why buyers don't purchase the properties directly. Although they can, many of these buyers are serial rehabbers who don't have time to scour the internet for hard-to-find deals. The wholesaler does this for them, and the price they charge is still a good deal.
5. Peer-To-Peer Microloans
Microloans are one of the greatest ways to invest 1000 dollars in real estate. A microloan is a type of loan made in smaller sums, and can be a game-changer for someone who doesn't have the credit or resources to apply for a traditional loan.
Peer-to-peer lending platforms have filled a market gap where banks are unable to meet consumer needs. Websites such as LendingClub.com and Prosper.com help connect borrowers with lenders.
Borrowers win because they can access a simplified loan process with more lenient eligibility requirements. Peer investors win because high rates and fees don't eat up their returns. If you have $1000 to invest, you should consider spreading your risk across a high volume of notes in small sums.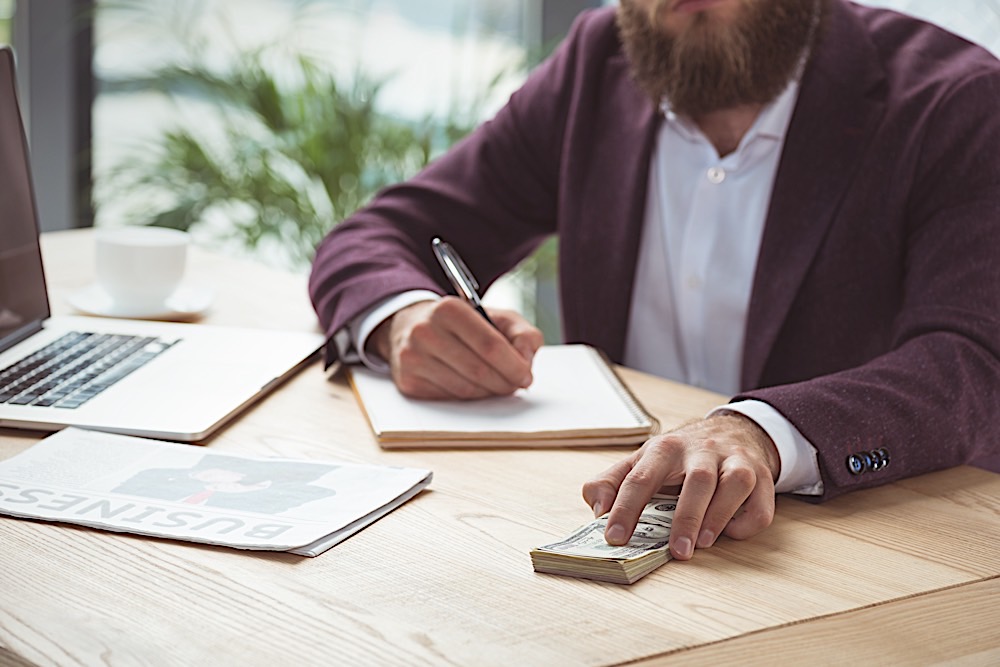 6. Turnkey Rental Real Estate
Did you ever think it would be possible to own rental real estate with just 1000 dollars per month? With turnkey rental real estate, it just might be. Turnkey real estate companies offer new or renovated properties for purchase, often in areas where mortgages are cheap. Although you would have to come up with an initial down payment, you could own a property that costs you less than $1000 per month.
What's more, you could make a profit from the get-go. After purchasing the property, you must first hire a property management company and rent your property out to tenants. Once that's done, you could receive a monthly check from your tenants that covers your mortgage, property management fees, and a passive income stream.
7. Tax Liens
Property taxes are something you'll never be able to evade, no matter which state you move to. When a homeowner doesn't pay their property taxes, the local or state government can put a tax lien on their home. If you're a real estate investor, this presents an opportunity.
Once the lien has been placed, the government will then auction it off to create revenue. As a real estate investor, you can attend these auctions and purchase tax liens. Either the homeowner will pay the amount owed by a set deadline, or the bank will pay off the lien so that they won't lose the property. You're guaranteed to make a return on your investment.
8. Hard Money Loans
If you're looking for a good way to invest 1000 dollars, consider a hard money loan. This type of loan is often used in real estate but can be used for other kinds of deals. As a hard money lender, you are lending to a borrower with certain conditions. Pre-negotiated agreements should include an interest rate, the length of the loan, and how the borrower will repay you.
If you're making a hard money loan to help finance a real estate deal, know that you're not necessarily investing in the property itself. However, this can be a great way to get exposure to real estate.
Summary
You might have been surprised to find out that investing 1000 dollars can go a long way. We just discussed 8 of the best ways to invest 1000 dollars in real estate, and there are many more out there. Although traditional real estate investing can be expensive, there are creative ways for you to get involved with little money. Peer-to-peer lending, crowdfunding, and REITs are examples of where you can chip in alongside other investors to make larger real estate purchases. If you've been under the impression that you can't afford to invest in real estate, that myth should now be busted. Thanks to technology, investing in real estate is now more accessible than ever.
Were you surprised to find out that there are ways to invest in real estate with little to no money? Which strategy called to you most? Share in the comments below.
---
Is a lack of funds keeping you from investing in real estate? Don't let it!
One of the obstacles many new investors face is finding funding for their real estate deals. Our new online real estate class, hosted by expert investor Than Merrill, is designed to help you get started learning about the many financing options available for investors, as well as today's most profitable real estate investing strategies.
Register for our FREE 1-Day Real Estate Webinar and get started learning how to invest in today's real estate market!