Key Takeaways
Appreciation in the Boise real estate market has outpaced the national average.
If real estate in Boise can satiate the current demand, the city could be in for an even better year.
Boise real estate investing will remain attractive for the foreseeable future, so now is a good time to get your foot in the door.
---
The Boise real estate market has become the single greatest beneficiary of Idaho's booming economy. Appreciation rates in the last year have outpaced the national average, and there's nothing to suggest they won't for the next 12 months. For all intents and purposes, the Boise real estate market is about as healthy as you'll come across in 2018. That said, Boise hasn't managed to escape the same inventory shortage plaguing the rest of the country. There is still demand for housing despite prices going up, but something needs to give. For Boise to realize its true potential, it needs to add inventory, and fast. That way, it can take advantage of the recent increase in population and continue its hot streak.
Boise Real Estate Market Overview
---
[ What if you could earn money in your sleep? Attend a FREE real estate class offered in your area to discover different passive income strategies in real estate. ]
---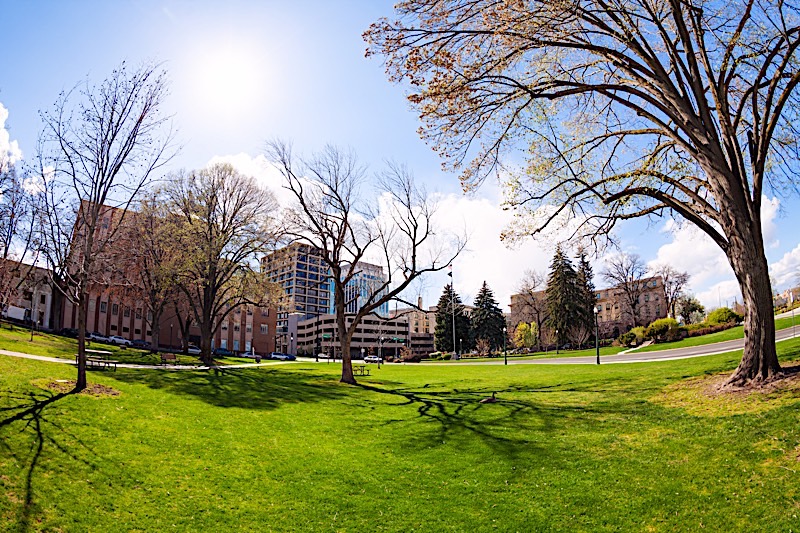 Median Home Price Boise
According to Zillow, the median home price in Boise is roughly $253,358, but that doesn't tell the whole story. At their current price points, homes in Boise are 12.7% higher than they were at this time last year, and show no signs of slowing down. In fact, there are plenty of people that believe median home values in Boise will continue to rise at a rate that outpaces the national average for the next year, at least. And why wouldn't they? Boise is one of the fastest growing cities in the country; it only makes sense that home values would increase in accordance with demand.
It feasible that median home values increase an additional 4.8% over the course of the next 12 months. By the first quarter of 2019, buyers in the Boise real estate market could be looking at values around $277,000. While next year's forecasted values in Boise aren't quite like their California counterparts, they have come a long way in a relatively short time. Real estate in Boise, or at least median home values, have nearly doubled since the depths of the last recession. In 2011, prices bottomed out around $143,000. If that's not progress, I don't know what it.
Boise Foreclosure Trends & Statistics
The Boise real estate market, not unlike most of the markets across the country, has seen prices appreciate at historical levels. As a result, the foreclosure crisis that once swept through the nation appears to be at bay, and Boise appears to be better off as a result.
Despite equity returning to places it was once thought gone forever, Boise still has its fare share of distressed properties, which are down approximately 5% year over year. According to RealtyTrac, there are approximately 152 foreclosures in the Boise real estate market. That means there are 152 homes that have either received a notice of default from their lender, been repossessed by the lender, or are currently going through the foreclosure process.
It is worth noting that while foreclosures are not typically viewed as a positive for a respective housing market, they can be beneficial to those looking to break into one. You see, while foreclosures are a tragic scenario for any homeowner to have to go through, they represent something entirely different to real estate investors: an opportunity. Foreclosures award savvy Boise real estate investors the ability to acquire deals with better spreads than non-distressed properties. In other words, if you want to invest in Boise real estate, you had better know where to find the deals.
Real Estate Investing In Boise
Real estate investing in Boise is particularly hot at the moment. The city has seen demand rise in conjunction with nearly every economic indicator I can think of. Those interested in Boise real estate investing could do a lot worse than building a business in The City of Trees.
As I alluded to earlier, foreclosures represent a great opportunity to invest in Boise real estate, but there aren't as many foreclosures today as there were even a few short years ago. To truly give yourself an edge, it would help if you knew where to look, and as RealtyTrac suggests, there are neighborhoods where foreclosures are more prominent. More specifically, the following zip codes represent the neighborhoods with the highest concentrations of distressed properties:
83705 (1 in every 2165)
83713 (1 in every 3446)
83703 (1 in every 3931)
83716 (1 in every 6045)
83709 (1 in every 6362)
Not every deal Boise real estate investors come across will be of the distressed variety. There are still plenty of homes to invest in that aren't foreclosed. Nonetheless, non-distressed homes have appreciated quite a bit in the last few years, leaving little room for profit margins. Homes are simply more expensive than they used to be, but that doesn't mean there aren't deals to be had, just that you need to change your exit strategy. In the Boise real estate market, for example, it may be in your best interest to practice a buy and hold strategy; that way you can recoup some of the extra money you spent on the home with months or even years of rent. That's not to say there aren't opportunities to flip and rehab homes, but rather that high priced markets typically favor the buy and hold approach.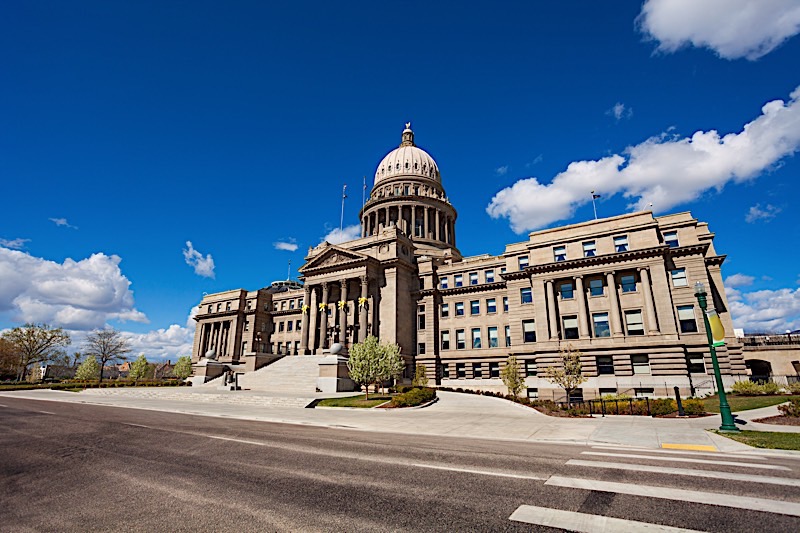 Boise Real Estate Market Summary
The Boise real estate market has kept pace with some of today's hottest cities, and even surpassed many of them. Few markets, for that matter, can actually say they have kept up with the torrid pace of real estate in Boise. However, the same inventory issue plaguing the rest of the country hasn't forgotten about Boise, and there still aren't enough homes on the market to keep up with demand. It only makes sense that home prices will continue to rise in the face of supply and demand issues. New developments are on the horizon, but they are still a ways out, and until they are brought to market, home values will continue to rise due to a lack of inventory.
*The information contained herein was pulled from third party sites. Although this information was found from sources believed to be reliable, FortuneBuilders Inc. makes no representations, warranties, or guarantees, either express or implied, as to whether the information presented is accurate, reliable, or current. Any reliance on this information is at your own risk. All information presented should be independently verified. FortuneBuilders Inc. assumes no liability for any damages whatsoever, including any direct, indirect, punitive, exemplary, incidental, special, or consequential damages arising out of or in any way connected with your use of the information presented.
🔒 Your information is secure and never shared. By subscribing, you agree to receive blog updates and relevant offers by email. You can unsubscribe at any time.