by Paul Esajian | @pesajian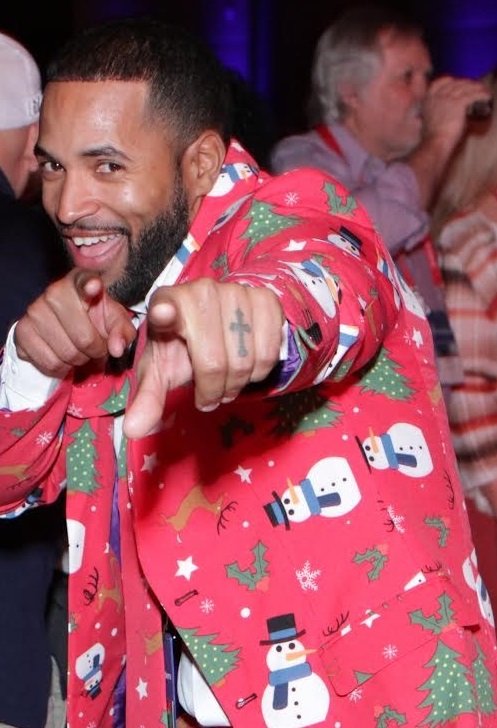 The "Crusher of the Month" is a peer-voted award given to team members who excel and inspire others to step out of their zone and perform at a higher level.
What Brian's peers say about how he embodies the CORE values:
"Brian is the epitome of our core values! Whether it's about our business or life, Brian is always there to have his ear bent and to give empowering advice. He has a heart of gold and is always ready to go above and beyond for our students and team members."
"Brian has exemplified our mission statement not just with our students but within our department as well. He gives of himself daily and strives not just to be a better employee but a better man as well."
"The sincere nature of how he supports his students and speaks to his fellow teammates is absolutely genuine.  A personal trait that is hard to find in this day and age."
"Brian is always willing to help, answer questions, and give guidance."
Brian would like you to know that…

I have been blessed to have a mother born and raised in Spain. This gift provided me the opportunity to travel to multiple countries throughout my life. Since I have the exploratory bug embedded into my DNA, I have also been blessed to travel throughout the United States and parts of South America. My next bucket list item would be to take some time this summer and travel throughout the countryside of Spain.
I was born and raised in the of city of San Diego. I attended St. Augustine High school in North Park. I took advantage of an opportunity to play the sport that I love in college, so I left San Diego and traveled to Philadelphia to attend Temple University. After College I decided to pursue my dream of sports and traveled throughout the United States and Europe.
I approach everyday with appreciation and generosity for the opportunity to have the opportunity of life. This allows me to gain education from past short comings (daily reflection), continue to seek greater understanding (reading a new book monthly, creating groups to gain different perspectives, and having a mentor for guidance and support). I embrace the opportunity to inspire people every day to find happiness even in only a moment.
Ethics & Integrity * Inspire * Lead * Educate * Crush it
🔒 Your information is secure and never shared. By subscribing, you agree to receive blog updates and relevant offers by email. You can unsubscribe at any time.