The "Crusher of the Month" is a peer-voted award given to team members who excel and inspire others to step out of their zone and perform at a higher level.
What Brian's peers say about how he embodies the CORE values:
"Our CRUSHER of the Month is Brian Wilkes in my mind.
He is the top performer on the preview teams and brings his "A" game every day.
He is an exceptionally positive person and is a person who I look up to and a great role model.
He is a true professional in all that he does… Faith… Family… Work…"
"Brian Wilkes is the perfect example when it comes to Ethics & Integrity.
He works hard every day to improve himself inside and out. A great example for all!"
"I vote for Brian! He is such a pleasure to go out with every time.
He has integrity and gets the job done. It's easy when you have a great speaker to go out and get the job done.
He is very reliable and always wanting to improve his skills. We also have great conversations about life too!"

Brian would like you to know that…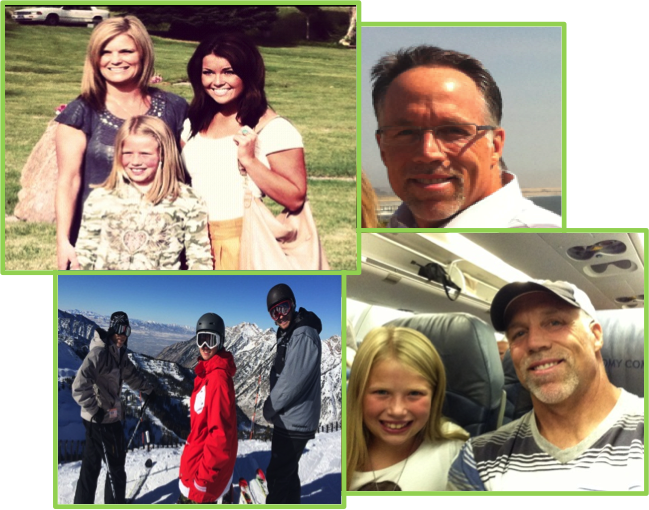 I was born in Wiesbaden, Germany and have lived in Utah the majority of my life. I love high energy sports and have stories to tell about skiing, motorcycling, skydiving, boating and lots of other fun, crazy wannabe-stuntman adventures! I am a convert to the Church of Jesus Christ of Latter Day Saints and served as a missionary in Rochester NY from 1981-83. The gospel of Jesus Christ has changed my life!
My career in seminars began over 20 years ago and I've been hooked ever since. I'm proud to now belong to the FB team! Being able to travel with a group of people who I enjoy working with day in and day out makes my time on the road so much more enjoyable. Representing a system of real estate investing that practices what we preach allows me to inspire with integrity and speak with confidence knowing that our students are receiving top-tier education and training!
I've said it before and I'll say it again… I bleed BYU, the Jazz, and now FortuneBuilders!
I crush it every day by expressing in my heart the gratitude I have for a fabulous wife, three awesome kids, and the opportunity life gives me to work on becoming a better person today than I was yesterday!

Ethics & Integrity * Inspire * Lead * Educate * Crush it