Key Takeaways
The Buffalo real estate market has two incredibly important indicators working in its favor: appreciation and demand.
Real estate in Buffalo is the beneficiary of appreciation rates that have outpaced the national averages for more than a year.
Buffalo real estate investing has set the bar for gross flipping profits on a national level.
---
The Buffalo real estate market has enjoyed a particularly active year. Most notably, real estate in Buffalo continues to appreciate at a historical rate without sacrificing demand. Despite double-digit increases in median home values over the last year, homes are refusing to sit on the market for long periods of time. As a result, Buffalo real estate investors have been able to capitalize on market conditions for the better part of 2018.
Buffalo Real Estate Market Overview
Median Home Value: $81,200
1-Year Appreciation Rate: 14%
Median Home Value (1-Year Forecast): 14.4%
Median Rent Price: $1,100
Number Of Foreclosures: 482
Homes For Sale: 507
---
[ Thinking about investing in real estate?
Register to attend a FREE online real estate class
and learn how to get started investing in real estate. ]
---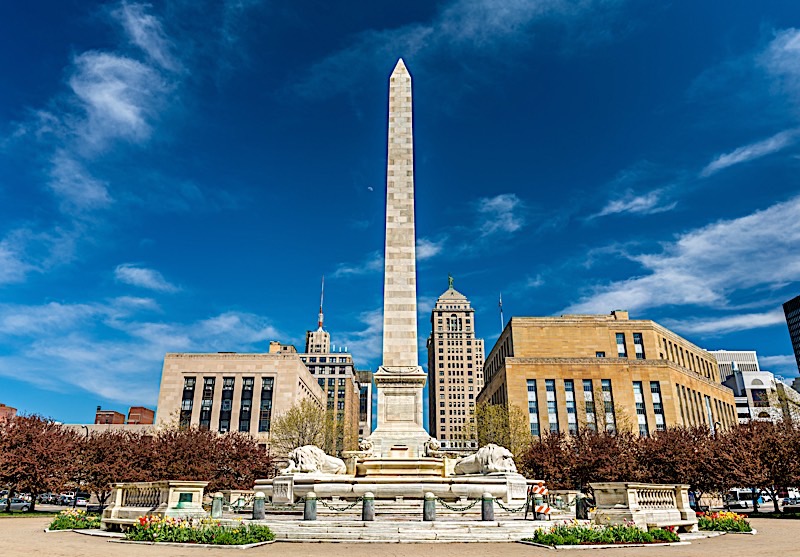 Median Home Price Buffalo
Real estate in Buffalo was the beneficiary of some rather impressive appreciation rates over the course of last year. From September 2017 to September 2018, the Buffalo real estate market saw median home values appreciate by as much as 14%. The rate of appreciation in Buffalo, which was nearly double that of the national average, brought the median home value in Buffalo to $81,200. With prices expected to continue rising, it shouldn't surprise anyone to see Buffalo maintain its appreciation rate, or even exceed it over the next year. Provided real estate in Buffalo continues at or around its current pace, it's reasonable to expect median home values to reach upwards of $92,000 by this time next year.
Buffalo Foreclosure Statistics
According to the most recent data presented by RealtyTrac, a nationally trusted online marketplace for foreclosed and defaulted properties, Buffalo is currently home to approximately 482 distressed homes. Of the distressed properties identified by RealtyTrac, the overwhelming majority are either up for auction, or are going to be at some point in the near future. In all, 69.5% of the distressed real estate in Buffalo is being placed up for auction; the remaining 30.5% is currently sitting on the books of banks as non-performing loans. Regardless of their classification, however, each of these situations represents a unique opportunity for interested Buffalo real estate investors—they just need to know where to find them.
Buffalo real estate investors looking to work with distressed properties may find themselves with more opportunities if they visit local auctions and talk with banks that have foreclosures on their books. If that's not enough, RealtyTrac has identified neighborhoods in the Buffalo real estate market that are more likely to host a higher rate of distressed properties. According to the online real estate database, foreclosures are more prevalent in the following neighborhoods:
14208: 1 in every 720 homes is currently distressed
14207: 1 in every 1,818 homes is currently distressed
14219: 1 in every 2,693 homes is currently distressed
14211: 1 in every 3,078 homes is currently distressed
14215: 1 in every 3,162 homes is currently distressed
Buffalo Real Estate Investing
Few cities can boast the metrics Buffalo exhibited throughout the second quarter of this year. Per Attom Data Solutions, a branch of RealtyTrac, the Buffalo real estate market proved to be one of the most lucrative for its respective investors. Due, in large part, to historical appreciation rates and unwavering demand, Buffalo real estate investors have outpaced the majority of the country in gross flipping returns.
According to the most recent Home Flipping Report issued by Attom Data Solutions, "Among 140 metropolitan statistical areas with at least 50 flips in Q2 2018 and a population of at least 200,000, those with the highest average gross flipping ROI in Q2 2018 were Pittsburgh, Pennsylvania (162.7 percent); Hickory-Lenoir-Morganton, North Carolina (129.0 percent); Mobile, Alabama (126.6 percent); Buffalo, New York (107.5 percent); and Baton Rouge, Louisiana (107.1 percent)."
Buffalo Real Estate Market Summary
The Buffalo real estate market is something of a "perfect storm" in the eyes of opportunistic real estate investors. With the average median home value well below that of the national average, Buffalo remains affordable. On top of that, however, homes continue to appreciate without losing any demand. In fact, demand remains intact despite increases in prices, which bodes incredibly well for today's investors.
Have you thought about investing in the Buffalo real estate market? If so, what are you waiting for? We would love to know your thoughts on real estate in Buffalo in the comments below.
---
Ready to start taking advantage of the current opportunities in the real estate market?
Click the banner below to take a 90-minute online training class and get started learning how to invest in today's real estate market!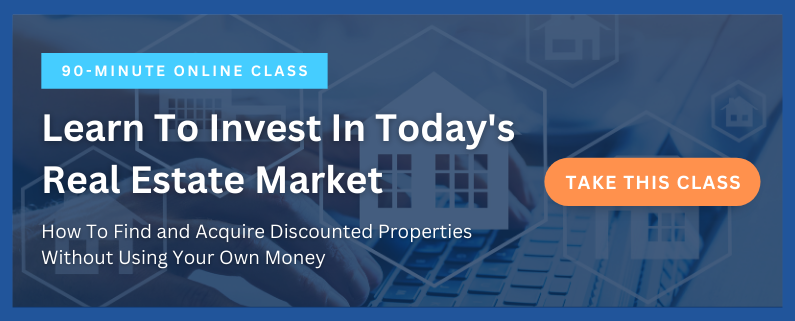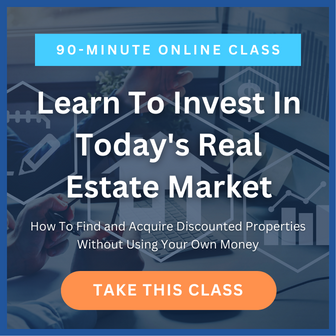 *The information contained herein was pulled from third party sites. Although this information was found from sources believed to be reliable, FortuneBuilders Inc. makes no representations, warranties, or guarantees, either express or implied, as to whether the information presented is accurate, reliable, or current. Any reliance on this information is at your own risk. All information presented should be independently verified. FortuneBuilders Inc. assumes no liability for any damages whatsoever, including any direct, indirect, punitive, exemplary, incidental, special, or consequential damages arising out of or in any way connected with your use of the information presented.