Key Takeaways
Every successful real estate team is the direct result of a unique convergence of talent, and yours is no exception to the rule.
It's only in building a truly great team that today's real estate investors will be able to realize their full potential.
A properly assembled team is capable of taking your business to the next level with more potential and fewer headaches.
---
Building a real estate team is no simple task, nor should it ever be taken lightly. If for nothing else, a properly assembled team can take your business to a higher level than you ever imagined. With the right people in place, there is no reason you can't expect to realize success on a higher level. And therein lies the secret to optimizing your own investing business: building a real estate team.
The smartest investors out there are well aware that they can't do everything by themselves. And while there is a lot to be said for the successful individual that runs their own business, without the help of anyone else, no one person can take the place of an entire team firing on all cylinders. If for nothing else, building a real estate team, at least one that is put together carefully, is one of the best decisions an investor can make. With the right people in place, it's entirely possible for success to become habitual and your workload to be lightened. What more could you ask for? If that doesn't sell you on building a real estate team, I don't know what will.
Everyone from your real estate agent to your repairman plays a part in your success. Consequently, neglecting to build a team with the proper components is a sure-fire strategy to put yourself "behind the eight-ball."
Instead of waiting until there is a specific need, you should take any down-time to look for the best fits for your business. It will take some time to get everyone in place, but once you do, your team will be a force in your area. If you are considering building a real estate team, may I recommend the following?
Building A Real Estate Team You Can Be Proud Of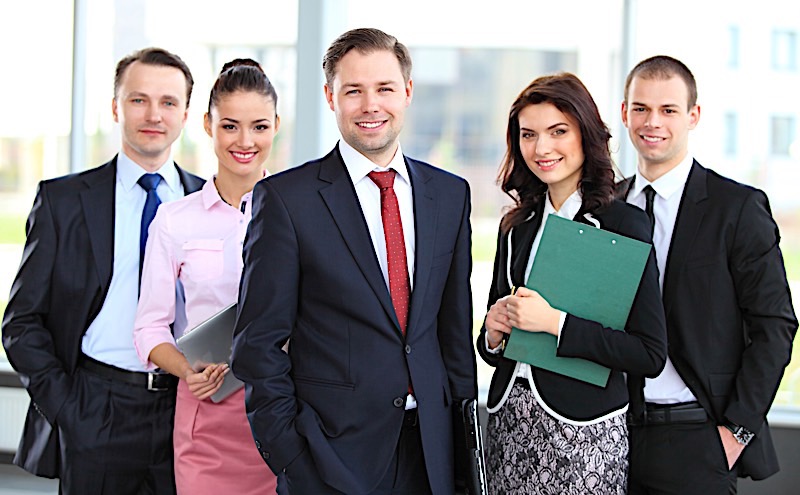 1. Real Estate Agent: A good real estate agent is usually behind every successful investor. They can be a great source for leads, and make you aware of deals you didn't even know existed. However, not every successful real estate agent is a fit to work with investors. You need to do your homework and find out if they are a good fit for you. Don't be afraid to ask them how and where they find new listings. Ask them if they own any investment properties themselves, and if they work with other investors. Treat this as a job interview. There are plenty of real estate agents in every market. It is important that you can find one that knows your goals and can help you achieve them. Hopefully you will work together on plenty of deals, so you also need to be comfortable with them. A good agent is an important piece in building a successful real estate team.
2. Contractor: If you focus on rehabs, you need a quality contractor. In much the same way that you find your real estate agent, you should look for your contractor. Odds are that you won't use the first one you talk to. You can find a contractor through personal referrals, networking meetings or local real estate clubs. Once you make contact, you should ask for references and availability. A good contractor should be able to quickly supply you with both. It is not realistic for them to drop everything they are doing for you, but you do need to feel important. Furthermore, you want to feel like you are on the same page and can work together moving forward. A good contractor can help keep you under budget and finish your projects within your time-frame.
3. Property Manager: If you are looking to grow your rental portfolio, you need a good property manager to run your properties. A good property manager handles projects for you, and allows you to focus on other areas of your business. Finding new tenants, rent collection and scheduling regular maintenance is not only a burden, but can consume most of your day. By not having to deal with these issues, your rental business can almost run itself. Again, a good property manager is well worth what you are paying them.
4. Wholesalers: Real estate is very much a numbers game. You want as many different lead sources as possible. Even if you have a great real estate agent, there is always room for a quality wholesaler. Wholesalers need cash buyers that can quickly close on deals. If you can demonstrate that you are a reliable outlet for deals, your wholesaler will come to you with as many deals as they get.
5. Attorney: Real estate investors have essentially one goal: closing deals. Your attorney will help push the deals you are working on over the finish line. Additionally, they are there to protect you and keep your best interests in mind. Much like with your real estate agent, you need to know that your attorney works with you and how you want to invest. For starters, you should make sure that they focus on real estate. Next, you need to know that they will be available when you need them. With a good attorney behind you, it will give you the confidence to pursue deals.
6. Handyman: You never know when something will happen unexpectedly on a rental property. When it does, you need to be able to get someone to the house as quickly as possible. It is important that you develop a relationship with someone that can do multiple tasks for you. Not only is finding someone in a pinch time consuming, but can end up being costly. A handyman can handle everything from changing locks to repairing appliances. Over time, they will end up saving you a lot of money.
7. Accountant: Another team member that will save you money is your accountant. Most people think that your accountant is only important at tax time. This is where they make their money, but they will also help you with budgeting and payments. If numbers are not your strong suit, you will lean on your accountant to handle everything from security deposits to bill payments.
Building a real estate team takes time. It requires you to put yourself out there and find the best talent available. With a strong team in place, your investing business will run smoothly and be as efficient as possible. What more could you possibly want?
Have your efforts in building a real estate team been met with any degree of success?  Who have you found to be the most valuable member of your own company? Perhaps you have had better luck working with someone not mentioned on this list? Please let us know how your own real estate team is shaping up in the comments below.