Whether you are a homebuyer or investor, today's competitive market has made single-family detached properties prohibitively expensive. Supply and demand constraints have fostered an environment in which homeowners are clearly in the driver's seat. As a result, it's not only more expensive than ever to buy a house, but also harder than ever to close a deal. It is worth noting, however, that real estate purchases aren't relegated solely to detached homes. There's a more affordable alternative many buyers may have over looked: buying a condo. Condominiums provide investors and homebuyers with a viable alternative to purchasing a single-family property, but they need to know what to look for.
What Is A Condominium?
A condominium is a commercial multifamily building divided into several units. Unlike their apartment building counterparts, however, each unit in a condominium is individually owned. In addition to individual ownership, condos traditionally come complete with jointly owned common areas like parks and pools. Simply put, condos are a group of individually owned units within a single building structure that share one or more common areas.
While most residential condos resemble apartment buildings and share a large structure, there are exceptions. Detached condos, for example, have more in common with traditional single-family homes. As their names suggest, detached condos are essentially their own units, but they share many common amenities: yards, corridors, building exteriors, streets, pools, tennis courts, and golf courses. The common areas are jointly owned by each owner in the community and paid for by association fees.
What Should I Know Before Buying A Condo?
Not unlike buying a house, buying a condo is a complicated and lengthy process. As a result, there's a lot of information that buyers will want to familiarize themselves with before they close on a deal:
Condo rules and regulations: Condominiums belong to a community of owners. In order to maintain the status quo, each condominium has its own community association which implements rules and regulations. Consequently, prospective buyers need to understand the rules they will be expected to abide by. In particular, pay special considerations to HOA fees and what they cover.

Condos make great first homes: More often than not, condos have become synonymous with lower prices than their single-family home counterparts. The lower cost of entry makes it easier for today's first-time buyers to afford a home. Additionally, condos tend to come with lower maintenance requirements and attractive tax benefits.

Condos can be a good investment: Condos can be a good first investment. Multiunit condos, however, are one of the best ways to start investing in today's market. Owners who can live in one unit and rent the others out will find that this particular strategy simultaneously reduces risk and increases cash flow. If for nothing else, it's entirely possible to pay off the entire mortgage with other people's money, all while building equity in a physical property.

Credit Requirements: Anyone thinking about buying a condo will need to have a credit score somewhere in the neighborhood of 620 if they intend to use a conventional mortgage. Those looking to secure an FHA loan, however, will need a credit score of at least 580.
How To Find The Right Condo
Searching for the perfect condo isn't all that different from looking for a single-family property. Namely, prospective buyers will need to start off by formulating a budget. In doing so, buyers will want to get pre-approved by a lender. Much more involved than a pre-qualification, a pre-approval will tell borrowers exactly how much money they have to work with. Once the budget is set, the next step in buying a condo will require determining the perfect location and amenities. Buyers will need to decide for themselves what they want out of a home and where it will be located. After that, they will need to cross-reference their needs with their budget to narrow down their search. To make the process easier, consider working with a qualified real estate agent or Realtor. The cumulative knowledge of a real estate professional will make buying a condo much easier and more efficient. Investing in a real estate agent may cost more up front, but the time and energy they can save buyers is well worth the cost. In fact, many agents can negotiate better deals that easily justify their service price.
Is Buying A Condo The Right Fit For You?
Before diving into the process of buying a condo, it is imperative to thoughtfully decide whether or not investing in condos or living in a condo is the right fit. Homeowners will want to consider the difference between living in a stand-alone property compared to a condo. The first major lifestyle change will have to do with sharing walls, common areas, and facilities with multiple neighbors. However, a trade-off is the prospect of having access to amenities, a possibly more convenient location, and not having to take care of chores like yard maintenance. Financially, although a condo may offer a more affordable purchase price, the buyer should be aware of homeowner association dues.
As an investor, make sure that the HOA rules will allow for the type of investing activity of your choosing. For example, some HOAs will not allow owners to rent out their unit or be an absentee owner. In addition, for those wanting to rehab and sell a property, keep in mind that renovation rules can be very strict. In addition, find out the number of absentee owners in the building. If there are a large proportion of absentee owners, it could signal the number of competitors that will impact your ability to sell the unit. Finally, be mindful of how monthly HOA dues could impact your net cash flow.
---
[ Learning how to invest in real estate doesn't have to be hard!
Our online real estate investing class
has everything you need to shorten the learning curve and start investing in real estate in your area. ]
---
Benefits Of Buying A Condo
Aside from offering an affordable investment option, condos offer several unique advantages for owners. First, many condos are found in locations with high property values, such as urban centers and popular vacation destinations. This opens up opportunities for buyers who want to own a vacation home, invest in luxury condos abroad, or even accommodate certain lifestyles.
Other homebuyers may find condos attractive for the amount of square footage, social aspects, and access to convenient amenities. For example, retirees may want to downsize from a single-family property and enjoy a sense of community with neighbors. Condo residents often enjoy amenities such as gyms, pools and maintenance services, to name a few.
Disadvantages Of Buying A Condo
One of the biggest disadvantages of buying a condo is the restrictive nature of many condo association rules and guidelines. Most condominiums, for that matter, are overseen by an association that governs the community. Depending on the association, condo owners will need to abide by the rules that govern everything from trash pickup to whether or not they can rent the unit out. What's more, condo owners will need to pay fees to the association for it to maintain the community.
Speaking of community, owners are subject to decisions that are out of their control. Specifically, the decisions of others can impact the value of each individual owner's home. If, for example, a fellow owner in the community files for foreclosure, the discounted sale could impact the value of nearby condos. Some condo associations have rules that protect from these scenarios, but that's not always the case.
condo owners will likely find themselves living amongst more renters, too. It is common for owners to rent condos, which is great from an investment standpoint, but more renters means more neighbors that are less invested in the community. That's not to say its a disadvantage living next to more renters, but rather that it's less likely the renters will take care of the properties than the actual owners.
Condo Vs. Apartment Vs. House
Condos, apartments and houses all have their advantages and disadvantages. For the sake of this article, however, we'll compare buying a condo to buying a house or renting an apartment, and why the former may be the best option.
The first and most obvious comparison will involve pricing. At the very least, buying a condo is usually more affordable than buying a home. According to the Real Estate Journal, condominium valuations usually appreciate at a slower rate than single-family homes, making them the more affordable alternative rapidly appreciating markets like today. On the other hand, renting an apartment may come with a lower up-front cost, but years of renting can easily exceed the price of a condo if renters aren't careful. Condo owners also have the added benefit of building equity in a home, whereas renters do not.
Outside of pricing, buying a condo coincides with a managed community. The HOA will work its hardest to maintain home values and everyone's quality of life. Apartments will do their best to maintain the grounds, but homes living outside of an HOA do not share the same luxuries.
Again, there are reasons for and against buying a condo. However, prospective condo owners will need to weigh the pros and cons against their personal preferences.
For more details, feel free to use this step-by-step guide below to buying a condo:

Summary
Not unlike buying a single-family home, buying a condo is a significant purchase. Outside of today's valuations, prospective buyers have a lot to consider. There are a lot of facts buyers need to get straight before they even consider making such a big purchase; hopefully this helps.
---
Ready to start taking advantage of the current opportunities in the real estate market?
Click the banner below to take a 90-minute online training class and get started learning how to invest in today's real estate market!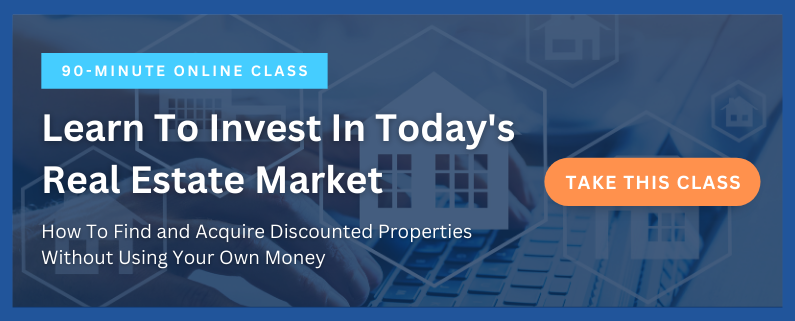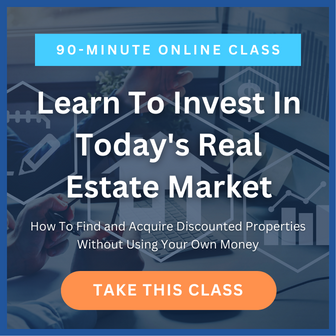 *The information contained herein was pulled from third party sites. Although this information was found from sources believed to be reliable, FortuneBuilders Inc. makes no representations, warranties, or guarantees, either expressed or implied, as to whether the information presented is accurate, reliable, or current. Any reliance on this information is at your own risk. All information presented should be independently verified. FortuneBuilders Inc. assumes no liability for any damages whatsoever, including any direct, indirect, punitive, exemplary, incidental, special, or consequential damages arising out of or in any way connected with your use of the information presented.