Key Takeaways
Done correctly, buying a vacation rental property can generate cash flow and build equity.
Buying a vacation home in the right spot is just as important as buying the right home.
Owning a vacation rental can be a great move, but you need to know what you are getting into.
---
Buying a vacation rental property represents the culmination of hours of hard work, an acute attention to detail, and a thirst for the one thing passive income investors covet the most: cash flow. That said, there's a lot to learn before taking the leap yourself. From learning how to buy a vacation rental to understanding how to make money on vacation rental property, this primer should help you get the ball rolling.
Buying A Vacation Home As An Investment
Buying a vacation rental as an investment is far from a small commitment. In fact, buying a vacation rental property coincides with a lot of moving parts. Not unlike almost every other real estate investing strategy, the success or failure of an asset is directly correlated to countless variables. And while some of those variables may be out of your control, there are others you can directly impact. To give yourself the best odds, pay special considerations to the following:
Pick A Good Location: Location is the golden rule of real estate, and vacation rentals are no exception. Where you buy is just as important as what you buy; you would be wise to remember that.

Do Plenty Of Research: As with anything else, be prepared to do your research. Buying a vacation rental isn't exactly the same as flipping a property, or even wholesaling one. Not only that, but there are a lot of variables that impact the purchase of a vacation rental; make sure you know them all before you even consider moving on a home.

Get Your Priorities In Order: It literally pays to have your priorities in order, especially if you are looking to build equity or generate cash flow. What's more, certain neighborhoods will be better for each. There are neighborhoods that don't have a lot of room for price growth, but their potential for cash flow is untapped. Conversely, there are neighborhoods with little room for cash flow and plenty of room for appreciation. Before you buy, make sure you know what you are looking for.

Turnkey Or Fixer-Upper: Properties come in all sorts of shapes, sizes and ages. You need to know what you want before you make a purchase. If for nothing else, fixer-uppers are a great way to create value and turnkey properties are a lot more, well, convenient. It is worth, noting, however, that there are different risk and benefits associated with each, so be ready to make the right choice.

Property Type: Different property types are going to come complete with different responsibilities. Condos, for example, are going to coincide with a lot less maintenance, whereas a single-family home will have — at minimum — a yard to worry about. Therefore, gauge how much work you are willing to take on, and work that into your strategy when buying a vacation rental.
---
[ Want to own rental real estate? Attend a FREE real estate class to learn how to invest in rental properties, as well as strategies to maximize your cash flow and achieve financial freedom. ]
---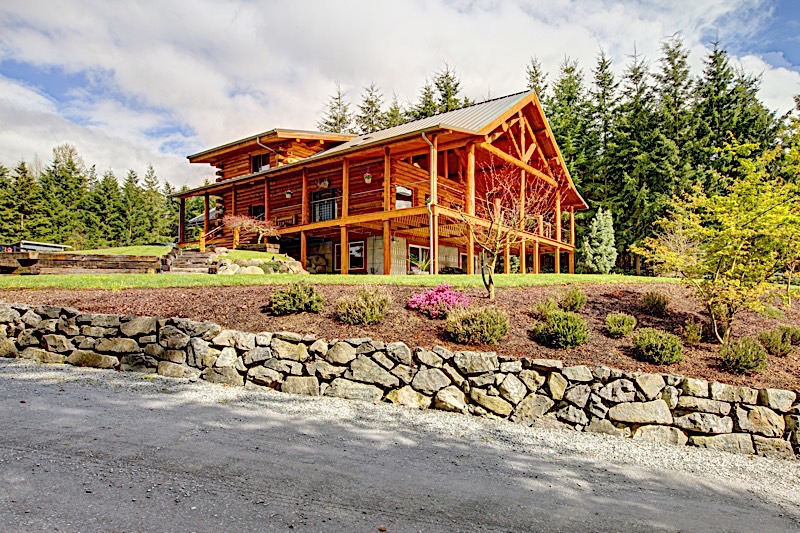 How To Make Money On A Vacation Rental Property
Hire A Professional Photographer:
Respond Within 24 Hours:
Politely Request Feedback:
Provide Up-To-Date Information:
Understand Local Selling Points:
Advertising a rental property has more to do with the sum of all its parts than a single grand gesture. In other words, there isn't one tried and true advertising strategy every vacation rental property owner should use to market their property, but rather several. A truly great way to advertise a vacation rental is nothing, if not all-encompassing and thorough. Today's best vacation rental investors know it, and it's about time you did, too: the only way to advertise a property is to use all of the tricks up your sleeve, not just one or two.
When it comes time to advertise your vacation rental, the more effort you put into it, the more likely it'll be rented out. That said, one of the first things you should consider is professional photography. Hire a professional photographer to put your property's best foot forward. Do not — I repeat, do not — assume the generic photos you took with your phone will get the job done. Despite how great the cameras on all of our phones are, they pale in comparison to a DSLR in the hands of a trained professional. And while hiring a professional photographer will set you back a modest chunk of change, I can assure you it's worth it. Studies have proven professional photography can sell homes faster and for more money; there's no reason it couldn't produce the same results for your vacation rental.
Outside of professional photography, few things will take you farther with less energy expensed on your behalf than punctuality. More specifically, timely responses will do more to foster positive sentiment towards your vacation rental than almost anything else. Therefore, do your best to respond to inquiries in a timely manner; anything more than a day should be considered unacceptable. The sooner you are able to respond to an inquiry, the better. Doing so shows prompt initiative and could very easily represent the difference in landing a renter and not. You could easily argue that the faster you respond, the more likely you are to fill a vacancy.
I maintain that one of the best was to promote your rental property is to have others do it for you. Otherwise known as word of mouth marketing, few strategies carry more weight than the positive words of satisfied customers. As a vacation rental property owner, it's in your best interest to tap into the satisfaction of those you have already exceeded the expectations of. That said, this strategy only works if you have lived up to your potential and done your job well. In the event you have happy customers, let them know you would appreciate a good review. What's more, happy customers are more likely to reciprocate their appreciation if they are, in fact, happy. Therein lies the true benefit of asking for reviews: sincerity. Prospective renters are more likely to rent you your vacation rental in the future if they see others have had genuinely good experiences at it in the past.
Part of providing a world-class experience has to do with providing renters with everything they need, and information is no exception. As it turns out, people appreciate when they are given access to the information that will help them the most. More importantly, there are two things your own website should have when attempting to market a vacation rental: updated pricing and information pertaining to the surrounding area.
There is absolutely no reason your own website should have outdated pricing info, or worse, no pricing info at all. Prospective renters are much more likely to move on to another home if they can't find the pricing information they need. In the same vein, you should fill them in on local amenities. Why would they want to rent your home?
There are a number of ways to advertise a vacation rental property for sale or rent, but each are necessary to maximize your potential. Do not simply use one of these strategies, but rather all of them; it's the only way to realize the results you want.
The Pros And Cons Of Owning A Vacation Home
Like everything else in the real estate investing landscape, vacation rentals have both pros and cons that need to be pitted against each other before investors commit to making a purchase.
The Pros Of Buying A Vacation Rental Property
Personal Use: There's no reason you can't spend some time at your own vacation rental.
Appreciation: Historically, real estate tends to appreciate, but this shouldn't be counted on. Appreciation is more of an added benefit than a guaranteed one.
Cash Flow: Provided you have done your homework, a good vacation rental property will produce cash flow.
Tax Benefits: Rental property, residential or vacation in nature, comes with some great tax benefits and can act as a shelter for your income.
Higher Rates: Due to high demand in busy season, vacation rentals tend to rent for more money at peak times.
The Cons Of Buying A Vacation Rental Property
Off Seasons: As their names suggest, vacation rentals are typically only filled during certain seasons, which means they tend to sit vacant for the rest of the year. At the very least there are drastic swings in demand.
Risk: Due to the drastic swings in demand, vacation rentals are considered more risky than their residential counterparts.
Shorter Leases: It's not uncommon for vacation rentals to offer short leases, often in the form of weeks. Therefore, there's more effort required to keep them filled.
Vacation Rental Vs Residential Rental
I can say with absolute certainty that there is no winner in the vacation rental vs residential rental property debate, only that they are different. If for nothing else, each strategy offers its own set of inherent advantages and disadvantages. There are, of course, some advantages that cross over, like cash flow and equity. Both residential rentals and vacation rentals can award savvy entrepreneurs the ability to build equity in a property while generating dependable cash flow. However, there are inherent differences that owners need to account for; namely, the fast and slow seasons of vacation rentals. As their names suggest, vacation rentals are typically in commission for a short period of time. There are exceptions of course, but most vacation rentals are only attractive to tenants at certain times of the year. Mountain cottages, for example, tend to experience a rise in business when the snow starts to fall and skiers begin to hit the slopes. Of course, that seasonal demand creates competition, which, in turn, allows owners to increase prices, but the home is usually harder to rent out in other months.
Residential rental properties, on the other hand, tend to generate less cash flow, but they are a lot more consistent. Unlike their vacation counterparts, residential rental properties coincide with longer, more dependable leases. Whereas a vacation rental may rent out for weeks at a time at higher rate, residential rentals can rent for years on end.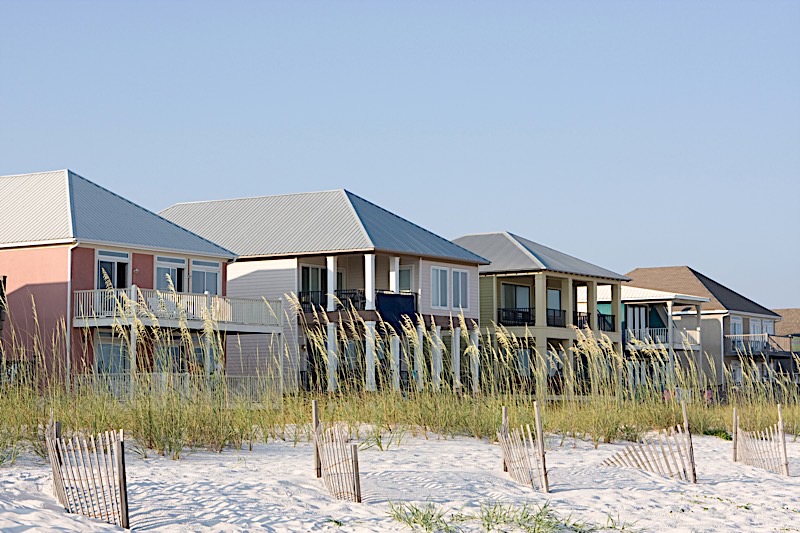 How To Buy A Vacation Rental Property
Mind Due Diligence
Choose A Location
Line Up Financing
Determine Cash Flow Or Equity
Look For The Right Vacation Rental
Buy The Property
Hire A Property Manager
First and foremost, anyone interested in buying a vacation rental property needs to know what they are getting into before they commit to this particular exit strategy. At the very least, vacation rentals come with their own set of rules and regulations to abide by. As a result, investors need to mind due diligence and do their homework. Familiarize yourself with the process and understand the risks and rewards it has become synonymous with. Do not assume you can simply jump into the world of vacation rental property investing without doing a little research; it's the only way you'll realize any success.
As part of your research, be sure to investigate the area you intend to invest in. Preferably you will be investing in an area that you already have interest in, but remember one thing: the location is the only thing that's more important than the property itself. As a vacation rental, people will look to rent out properties next to amenities they can't get where they are from. Beach houses, for example, aren't popular over the course of summer because of the way they look, but rather because of where they are — that's an important distinction to make. A good vacation rental property is going to be in an area that already draws people to it for one reason or another. Therefore, before you buy, make sure you know the one thing most renters will be looking to use your own property for.
Once you are certain you know where you want to invest, and you are certain it's an area that will see demand, start lining up financing. It is unequivocally better to have financing lined up before you start looking, that way you'll be able to know which properties you can afford and be able to act fast. That said, you still aren't ready to buy.
Prior to buying a vacation rental, determine whether you are aiming for cash flow or equity. Different neighborhoods will impact each differently, so be sure to check the box that works for your particular exit strategy. Some neighborhoods, for example, have appreciation potential, but are far from realizing encouraging cash flow. On the other hand, it's possible for a neighborhood to have good cash flow potential without the chance to build much equity. Whatever it is you are looking for, make sure the area you are looking in can provide it.
Only once you are confident that you have found a vacation rental that checks all your boxes, proceed to make an offer. If you offer is accepted, do not rest on your laurels. Close on the property and hire a property management company as soon as possible. Their services will cost you extra, but a good property manager is well worth the expense.
Have you been interested in buying a vacation rental property? Let us know where you stand on the idea of buying a vacation home in the comments below.