When most people start their real estate investing careers, buying rental property out of state is usually not at the top of their list of priorities. While adding an out of state rental property to your investment portfolio can be intimidating and carry unique risks, it can actually help to greatly strengthen your investing strategy and improve your overall return on investment (ROI).
Why Purchase Out Of State Rental Property?
There are several benefits to owning rental property out of state. First of all, when you invest in multiple geographic areas, you diversify your rental portfolio. When you own property in different regions, you are able to protect yourself from total devastation if a natural disaster affects one particular area. Likewise, all states, counties and towns have a unique economic system, which is susceptible to market ebbs and flows. If the market declines in one area, at least you also have homes in other markets, which may be doing better economically.
Another big benefit to owning an out of state rental property is that you can choose the specific type of return that you want, and then choose a market that is most likely to deliver your desired results. Are you looking for a property that yields the greatest monthly cash flow? Do you prefer a higher projected appreciation? Depending on your goals, you can identify the best states to invest in real estate, outside of your home market, that are best suited to your goals.
Additionally, if you live in a particularly expensive market, like San Francisco or New York City, it may not even make sense for you to own rental properties in your local area, as the ROI would be too low or even non-existent. However, buying a rental property in another state may allow you to get much higher returns.
---
[ Thinking about investing in real estate?
Register to attend a FREE online real estate class
and learn how to get started investing in real estate. ]
---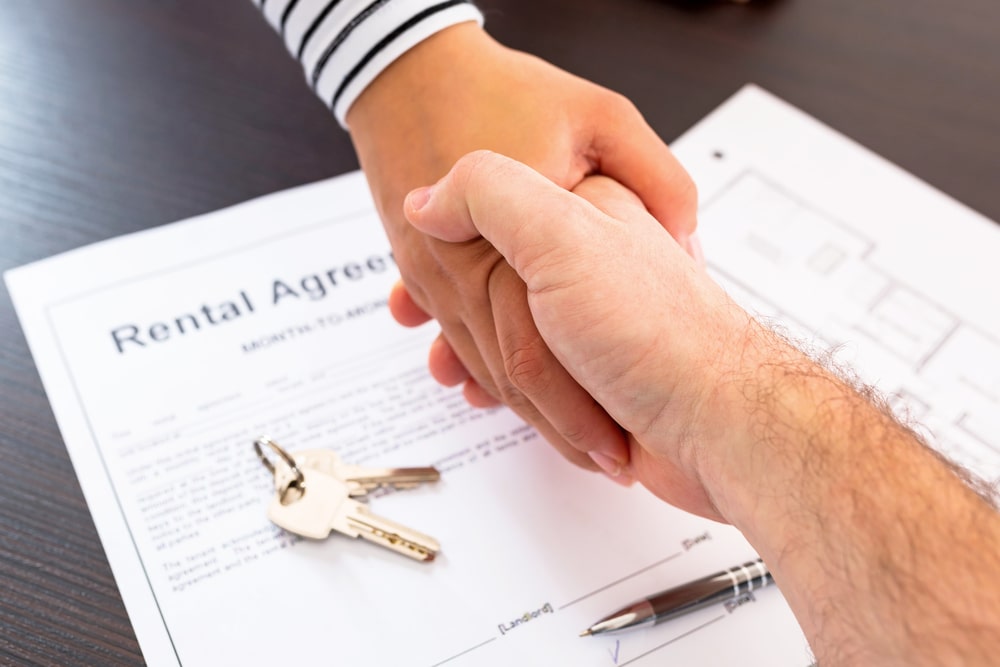 Risks Of Buying Rental Property Out Of State
While any real estate transaction carries risk, the risks associated with owning an out of state rental property are different than with other types of deals. Whether in the buying process or once you own the property, there are always risks involved, but there are also ways to mitigate those risks. Be on the lookout for the following risks, and understand ahead of time how to avoid them:
Your property is not what you expected: Buying investment property out of state sight-unseen is risky, no matter how much research you have done. If traveling to the actual property is out of the question, you should ask for exhaustive photos, and you should ask for photos of specific areas of the house, especially common problem areas. You may even want to see if the seller can send a video of a walkthrough to get a better idea of what you are buying. Getting these specifics from the seller, and then getting an independent inspection and appraisal, will help reduce the risks associated with buying a property you have never visited.

You can't find quality tenants: Finding tenants who are reliable and will take care of your property can be a challenge, even under the best circumstances. When your rental property is in another state, it can be an extra headache. A good property manager, however, can help you avoid this pain point altogether. Your property manager will find and place tenants, they will collect rent, and they will stay on top of the home's care and maintenance. Even with a good property manager, you should make a point to check in on the property from time to time, as to make sure that your expectations are being met.

You don't have a support team in place: When buying rental property in another state, you will find yourself less in control when things go wrong. If you have issues with a tenant, you may need a lawyer. If something happens to the house, you may need a contractor. When tax season rolls around, you may need to hire a professional to help you account for your rental income from another state. When these situations arise, having a trusted team in place is important. If you find a property manager that you trust, they will be able to help guide you in choosing other trusted professionals. You can also contact local investor groups for recommendations.

It's easy to forget important maintenance considerations: You've heard the phrase "out of sight, out of mind," and it certainly applies to your rental property. With an out of state rental property it will be easier to put off or forget about maintenance considerations. Again, your property manager will be able to help stay on top of items that you might otherwise forget about, but you should set calendar reminders to check up on regular maintenance so that nothing falls by the wayside, potentially creating a bigger future problem.

Local laws may be unfamiliar: There are always local laws to take into consideration. When you are renting property out of state, you are likely less familiar with that state's laws than with those in your home state. Even though property management can help you navigate specific legalities regarding buying a house in another state to rent, you should brush up on local laws and have a local lawyer on hand to consult with if the need arises.
Tips For Owning Rental Property In Another State
If you do choose to invest in out of state rental properties, doing your research and making calculated decisions can help ensure that you make sound investments. First and foremost, you will want to get pre-approved for financing, so that when you find the right deal you are ready to make an offer quickly.
Identify the markets in which you are most likely to achieve your financial goals, and conduct extensive research on the neighborhoods, the property itself once you find one you like, and the seller. Since you won't have the luxury of meeting the seller in person, or even seeing the property, you will have to compensate by thoroughly researching all that you can. Once you have found a property and seller that you like and trust, run your numbers to double-check that the property will yield your desired ROI, and find a good property manager.
Below you will find some more of my favorite out of state rental property tips:
Pick a vibrant market: When choosing a market to invest in, you should consider all the market elements, including population patterns, the local economy and rates of employment. You should look for increasing populations, a vibrant and lively local economy and low unemployment rates. With all these factors in place, you are more likely to experience a high ROI, all while reducing the risk of your out of state rental property sitting vacant for long periods of time.

Get pre-approved for financing: Securing financing outside of your home state may entail jumping through some additional hoops, which you may not be familiar with. Because of this, research financing options and get pre-approved before you start vetting properties. This will streamline the process once you find the right property, and help you avoid any unexpected surprises that delay or derail your purchase.

Do your research on the property and the seller: Finding a rental home out of state, and evaluating said home, requires some additional due diligence on your part. Without being able to see the property firsthand, you will have to go to extra lengths to research the property. This includes evaluating the neighborhood by checking crime statistics, comparable rent prices, and hiring an inspector and an appraiser once the property is under contract. Likewise, you should conduct thorough research on the seller. Contact local investor groups, the Better Business Bureau, and conduct internet searches to check up on the seller's history and reputation.

Run your numbers: Even though your prospective property may seem like a slam dunk, you still want to plug all your numbers into a calculator or a spreadsheet designed to calculate rental property income, including out of state rental property income tax, to double check. Be realistic with your numbers––estimate your monthly income using the lower expected rents, not the highest, and round up on your expenses to help account for any unexpected costs that may arise. If the numbers still check out, you can feel comfortable moving forward with an offer.

Find a good property manager: If you are planning on adding out of state rental property to your investment portfolio, you should know that managing a rental property out of state is a completely different ballgame than managing one that you can make regular visits to, and you absolutely must work with a reliable property management company. Interview prospective property managers, ask for references from other investors who have used them and research reviews online. Once you have your property management in place, you may want to ask for additional reporting on the condition of the property for the first couple of months, or even visit the property yourself to ensure that the property manager is living up to your expectations.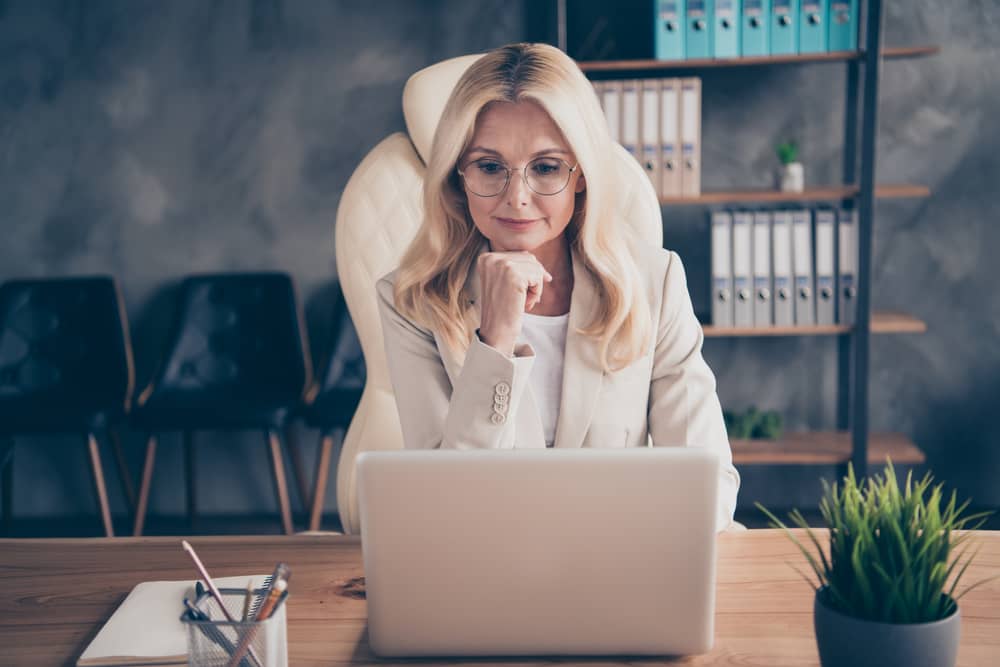 Finding Out Of State Rental Properties
The best tool for finding out of state rental properties is undeniably the internet. Search real estate listing websites, such as Zillow or Trulia for search parameters in your preferred market. Gather additional information about these homes by searching the address and area online. You will be surprised how much housing data is available for free on the internet. Another option is to search Roofstock, a real estate website with features geared towards investors. The platform allows you to review annual returns, cap rate, and more.
If you are a real estate agent, or have connections with one search the MLS. Here you will find a treasure trove of up-to-date information on your target market. You can also ask for a local agent's contact information to speak with someone more directly about the pros and cons of the rental market. Similarly, you can ask around in your network for other investors in the are who may be able to speak to the market's performance. Overall, the best way to find rentals out of state is to utilize as many tools as you can.
Summary
Whether you are investing in your first rental property, or you are adding to an established portfolio, buying rental property out of state can be a smart strategy. By choosing an area where you can get a higher return on your investment, you can grow and diversify your portfolio quickly, but you need to account for everything. Conducting thorough research, implementing strong property management that you trust, and always letting the numbers guide your decision making are a couple of the ways you can mitigate risks and ensure that your out of state rental property is a solid investment.
---
Ready to start taking advantage of the current opportunities in the real estate market?
Click the banner below to take a 90-minute online training class and get started learning how to invest in today's real estate market!