Jump To
---
Whether you are calculating square footing in your own home or in a real estate deal you hope to acquire, confirming the amount of space a property has (or doesn't have) isn't optional, but rather necessary. At the very least, it is in your best interest to know exactly what you have at your disposal. Perhaps even more importantly, calculating square footage can prove incredibly beneficial in the event you want to list your own property or confirm the numbers provided by any sellers you may be working with.
Why Do You Need To Calculate Square Footage?
There is no doubt about it: calculating square footing is a forgotten skill, but that doesn't make it any less important for you to understand. If for nothing else, it can serve as one more tool in your investor toolbox; one that just may give you the edge you need.
If you want to become more proficient in calculating a home's square footage, there are several tips you should keep in mind, not the least of which are included below.
Can I Measure The Square Footage Of My Home?
It is entirely possible to measure the square footage of your own home, but it's a task that shouldn't be taken lightly. While it's easy to assume measuring a home's gross living area (GLA) is as simple as adding some numbers together, there is a lot that must be accounted for, and, quite frankly, a lot that can't be added to the total square footage of a home. That said, those looking to calculate the amount of "usable living space" in a respective property have two options: hire a professional or abide by the standard set forth by the American National Standards Institute (ANSI).
---
[ Looking for ways to start increasing your monthly cash flow? Register to attend our FREE real estate class to learn how to utilize passive income strategies in your local market! ]
---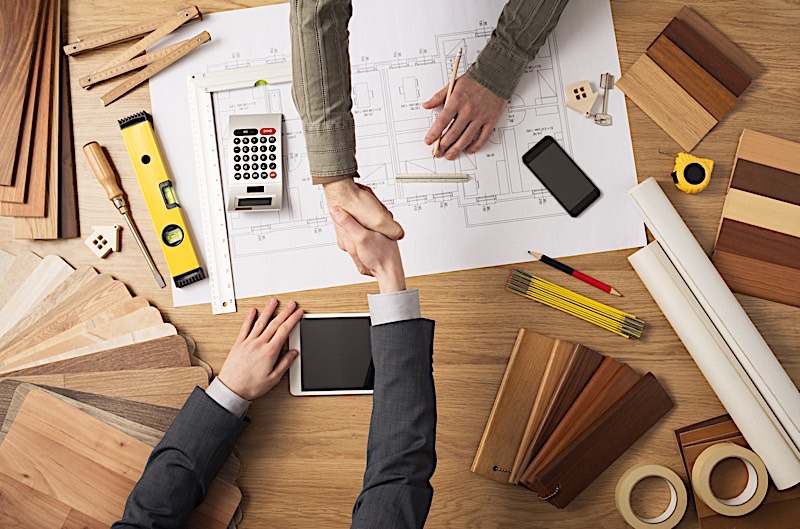 How To Calculate Square Feet Of A House
Suffice it to say, there is no universal home square footage calculator. However, the standards put in place by ANSI can make it easier to determine which areas of your home can be added to the square footage calculations, and which ones should be ignored.
Tips For Determining Square Footage Correctly
The process for determining square footage does not have to be as complicated as it seems. Read through the following tips for help getting started:
Height Requirements: Most people are surprised to learn that height is an important indicator when calculating a home's square footage. That's not to say you are measuring a 3-D space, but rather that the height of a room will tell you if you can add it to the home's GLA. In other words, ceilings must be a certain height to count that room's square feet in the usable living space equation. According to ANSI's American National Standard For Single-Family Residential Buildings, finished areas must have a ceiling height of at least seven feet, "except under beams, ducts, and other obstructions where the height may be six feet and four inches." Angled ceilings, on the other hand, must rest at the previously discussed seven feet for at least half of the room's total floor area. If the ceiling is at least seven feet for at least half of the room's floor area, total square foot calculations should include every area where the ceiling is at least five feet tall.

Garages: Regardless of whether or not the garage is "finished," it may not be added to a home's total square footage. That's because most garages aren't on the same level as the rest of the property; they are typically lower. Below grade areas (like garages) that require you to leave a finished room are simply not up to ANSI standards, and are, therefore, not to be included in the GLA calculation.

Protrusions: Protrusions — like chimneys and windowsills, for example — are not included in a home's square footage calculation. Not unlike the garage, these features are not on the same level as the rest of the home; they are slightly elevated.

Finished Vs. Unfinished: For the most part, unfinished areas of the home are not included in a home's total square footage. To be included, the area must be finished. You can list unfinished areas — like basements, for example — as unfinished bonus spaces, as long as you leave them out of the overall finished square footage calculation.

Home Additions: Home additions may be included in a home's square footage, but only if they are finished, and connected to the home by a finished transition (finished staircase or hallway). That said, the addition may not be included if the hallway or staircase isn't finished.

Basements: Regardless of whether or not they are finished, basements do not typically count towards a home's gross living area. Since they are below the grade of the rest of the home, basements can't be included in the total square footage. That said, homeowners may note the size of a finished basement in a respective listing elsewhere.

Attics: Attics, on the other hand, have the benefit of being above grade. That means they can be included a home's square footage if they meet two requirements: they are finished and meet the height requirements specified above.

Covered, Enclosed Porches: Covered and enclosed porches, not unlike a California Room, can be included in the square footage of a home if they are finished and they are heard by the same heating system that heats the rest of the home. To be clear, it doesn't need to have air conditioning, but it does need heat.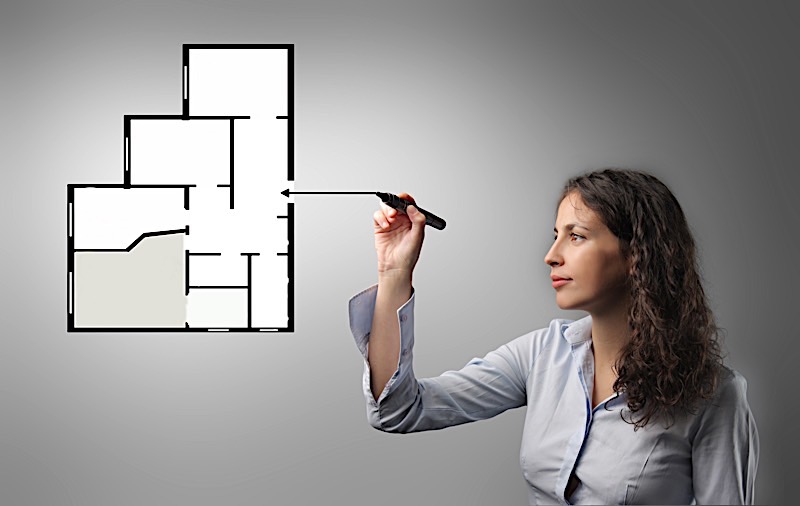 Is Calculating Square Footage For Insulation Different?
The answer is unequivocally yes. Namely, because the calculations promote two different indicators. Not surprisingly, insulation square foot calculators are typically used to determine a home's sustainability. You see, to be considered efficient, a home must have a sufficient amount of insulation in both the attic and walls. Gross living area, on the other hand, has much less to do with efficiency and more to do with usable living space. It is worth noting, however, that larger numbers in both calculations tend to lend to more valuable homes. So while calculating square footage for insulation is different, it could be worth your while to make sure your home has a sufficient amount of insulation. That way, you can market your home as both green and efficient.
Summary
There is no doubt in my mind: calculating square footage is of the utmost importance. At the very least, it will give you a more accurate picture of the home you are either living in or intend to buy. That said, there's really no excuse for not calculating a home's total square footage — not if it can help you sell your home for more or acquire one for less.
Have you ever had to calculate the square footage on a home? Have you ever been given false statistics on a home's gross living area? We would love to hear if you could benefit from knowing how to calculate home square footage in the comments below.
🔒 Your information is secure and never shared. By subscribing, you agree to receive blog updates and relevant offers by email. You can unsubscribe at any time.