The Charlotte housing market was once the target of large-scale investors in single-family rental homes, but that demand is easing in the face of increasing property values. That said; investors count on bargain-priced homes in order to make the investment worth their while. Moreover, there are fewer distressed homes entering the Charlotte housing market and increased competition.
On average, homes within Charlotte city limits are worth $203,600. Prices in the Charlotte housing market are comparable to Raleigh and Phoenix. However, despite continued appreciation, homes in Charlotte are still bellow the national average. Having said that, homes across the nation have appreciated 4.6% over the last year, resulting in an average value of $212,267. Over the same time, Charlotte homes appreciated 13.0% to reach their current level. At that rate, prices continue to grow relative to last year. Homes in Charlotte appear primed to appreciate at a faster rate than the rest of the country, as appreciation rates have tapered off in most high volume markets. Even when markets across the country were appreciating at a rate of 25.8% three years ago, Charlotte was ahead of the curve at 33.0%. Essentially, gains in the last three years have continued a trend of positive price growth following the downturn.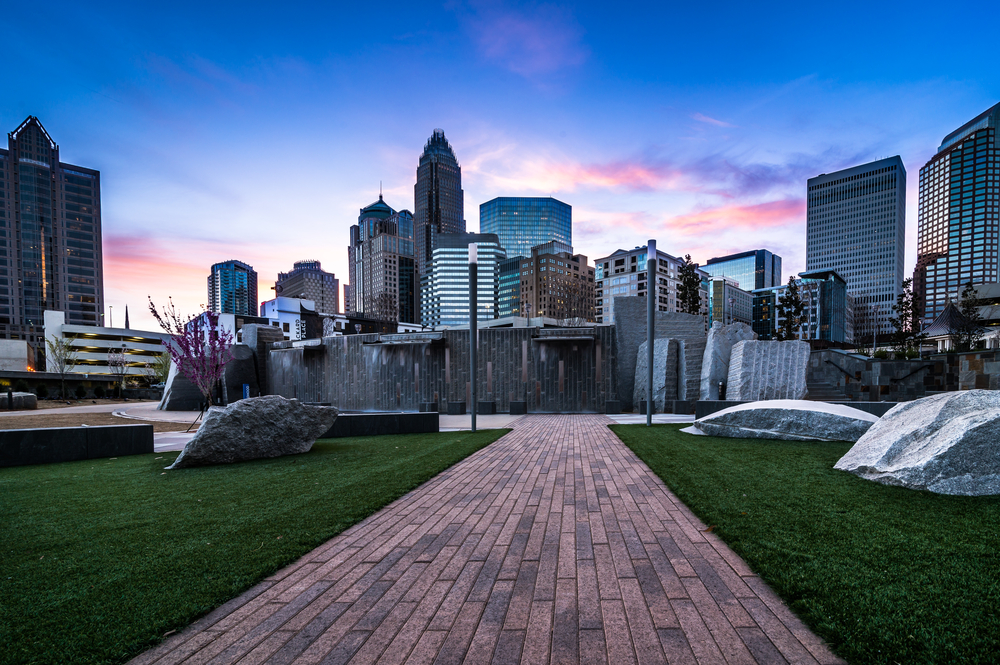 Appreciation rates over the previous three years have boosted equity for Charlotte homeowners. Charlotte real estate investing has also seen profits rise. The following highlights how much equity has been gained relative to the year of purchase:
Homes purchased in the Charlotte housing market one year ago have appreciated by an average of $26,545, whereas the national average was $12,731 over the same period.
Homes purchased in the Charlotte housing market three years ago have appreciated by an average of $57,403, whereas the national average was $51,204 over the same period.
Homes purchased in the Charlotte housing market five years ago have appreciated by an average of $69,589, whereas the national average was $48,225 over the same period.
Homes purchased in the Charlotte housing market seven years ago have appreciated by an average of $66,821, whereas the national average was $1,750 over the same period.
Homes purchased in the Charlotte housing market nine years ago have appreciated by an average of $91,689, whereas the national average was $5,43 over the same period.
Despite lagging the national unemployment rate, the Charlotte market remains a bright spot for the entire housing sector. Currently, Charlotte has an unemployment rate of 6.5%. The national average is 6.1%. However, local employment growth is strong compared to their markets. In just one year, Charlotte has improved its unemployment rate by 2.2%, and experts predict a one-year job growth rate of 2.7% over the next year. Driven primarily by the trade, transportation and utilities sectors, Charlotte's job industry appears primed to continue to support local supply and demand.
Encouraging projections within the job sector could explain positive trends in new housing construction. Construction is on the rise relative to last year, suggesting that inventory levels have stabilized. In fact, the current level of construction is 2.6% above long-term averages. Perhaps even more encouragingly, single-family housing permits have increased 13.3% over the past year. While new construction is the traditional driver of supply in real estate, foreclosures and short sales now have a stronger impact on inventory levels than in the past.
According to Diana Olick, a real estate correspondent for CNBC, "There may be fewer listings on the Charlotte, North Carolina, housing market today than there were a year ago, but what is for sale is selling faster. Closed sales rose nearly 6 percent in July from July of 2013."
According to Zillow, "The percent of delinquent mortgages in Charlotte is 6.8%, which is lower than the national value of 6.9%. The percent of Charlotte homeowners underwater on their mortgage is 21.5%, which is higher than Charlotte Metro at 17.3%."
Trulia has managed to pinpoint Charlotte's most popular neighborhoods: Myers Park and Prosperity Church Road, with average listing prices of $938,001 and $180,475.
Charlotte Housing Market Summary:
Current Median Home Price: $203,600
1-Year Appreciation Rate: 13.0%
3-Year Appreciation Rate: 33.0%
Unemployment Rate: 6.5%
1-Year Job Growth Rate: 2.7%
Population: 792,862
Percent Of Underwater Homes: 21.5%
Median Income: $51,251
Charlotte Housing Market Q1 Update:
The Charlotte housing market is in the midst of a very promising spring. Over the course of a year, Charlotte real estate has increased 4.3 percent. The gains were enough to place the city in the top three metros that logged the biggest month-to-month gains – Miami and San Diego being the other two.
"The combination of low interest rates and strong consumer confidence based on solid job growth, cheap oil and low inflation continue to support further increases in home prices," David Blitzer, managing director and chairman of the index committee at S&P Dow Jones Indices, said in a recent report.
Charlotte real estate investing has also benefited from strong fundamentals. According to RealtyTrac, 7,623 homes have recently sold. While those are not all directly correlated to the activity of Charlotte real estate investors, it does suggest healthy activity. Foreclosures, on the other hand, continue to serve as a great source of properties for investors of every level. That said, foreclosure deals are readily available. In all, there are 2,574 properties in Charlotte, NC that are in some stage of foreclosure (default, auction or bank owned). That is plenty of distressed properties for investors to capitalize on. Of particular importance, however, is the discounted rate foreclosures provide Charlotte real estate investors. Non-distressed property sales average about $169,000, whereas distressed properties sell for an average price of $103,083, or 39 percent lower than non-distressed home sales. That is an average savings of more than $65,000.
Of those foreclosures that are currently on the market, the majority are classified as pre-foreclosures. That is to say that the owner was unable to pay outstanding mortgage obligations, and is therefore in the early stages of being repossessed. That said, 63.3 percent of the foreclosures are of the pre-foreclosure variety. Pre-foreclosures are actually up 37.7 percent from last year. Auctions make up the second largest group of foreclosures, with26.5 percent. The final 10.2 percent are all bank-owned.
Charlotte Statistics: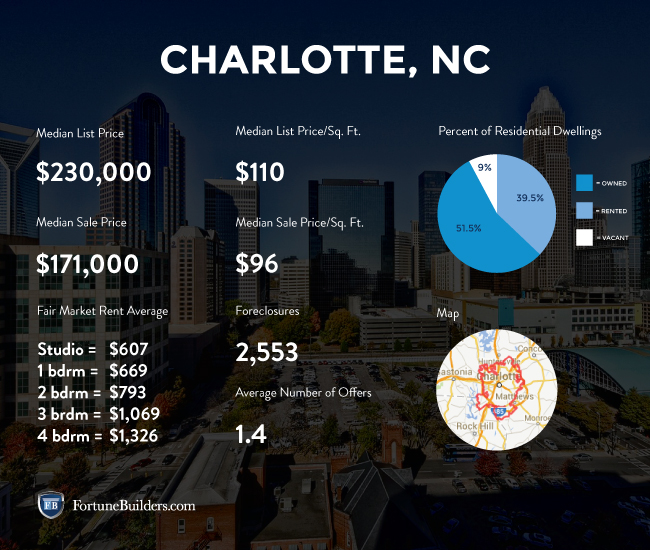 Charlotte County Map: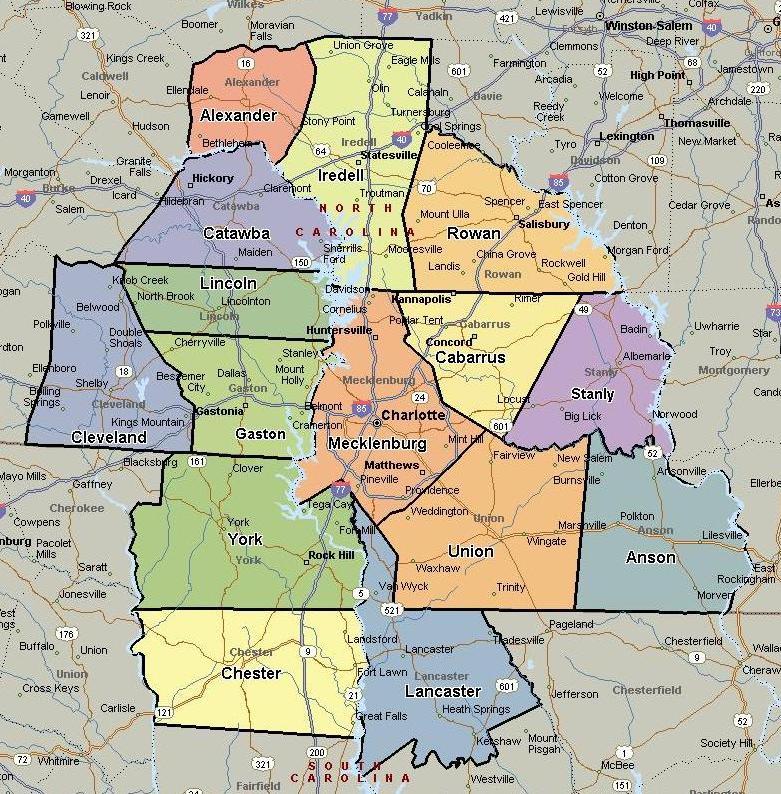 *The information contained herein was pulled from third party sites. Although this information was found from sources believed to be reliable, FortuneBuilders Inc. makes no representations, warranties, or guarantees, either express or implied, as to whether the information presented is accurate, reliable, or current. Any reliance on this information is at your own risk. All information presented should be independently verified. FortuneBuilders Inc. assumes no liability for any damages whatsoever, including any direct, indirect, punitive, exemplary, incidental, special, or consequential damages arising out of or in any way connected with your use of the information presented.
🔒 Your information is secure and never shared. By subscribing, you agree to receive blog updates and relevant offers by email. You can unsubscribe at any time.