Key Takeaways
Detroit, Michigan |Cleveland, Ohio |Toledo, Ohio | Memphis, Tennessee | Baltimore, Maryland |

Rochester, New York | Milwaukee, Wisconsin | Montgomery, Alabama | Buffalo, New York | Kansas City, Kansas
---
You have several benefits when you buy a house that you don't get as a renter. You can modify your house as you see fit and even build improvements like a deck. But most importantly, you build equity in your home. Eventually, your mortgage gets paid off, and you own your house free and clear.
But depending on where you buy, that mortgage payment can eat up a considerable part of your income. You can live in a beautiful house but find yourself cash-poor, without the freedom to do the things you like.
If you're a savvy homebuyer, you don't have to wind up in that situation; you have to be flexible about where you buy your house. Some metro areas are significantly more expensive than others, and by buying where prices are low, you can get the home of your dreams without breaking the bank.
With that in mind, here are ten of the cheapest places to buy a house in 2022.
Cheapest Places To Buy A House In The U.S.
"Cheapest" in this sense doesn't just mean the places with rock-bottom prices. We wanted to choose metropolitan areas with a good balance of property value, median income, tax rates, and cost of living.
Rather than thinking of these cities merely as "cheap," think of them as undervalued. They're cities with long-term economic potential where the average property value is disproportionately low compared to the median income. Our cities of choice are:
Detroit, Michigan

Cleveland, Ohio

Toledo, Ohio

Memphis, Tennessee

Baltimore, Maryland

Rochester, New York

Milwaukee, Wisconsin

Montgomery, Alabama

Buffalo, New York

Kansas City, Kansas
---
[ Rental property investor, rehabber or wholesaler? Get to know which investing strategy is the best fit for YOU by attending our FREE online real estate class. ]
---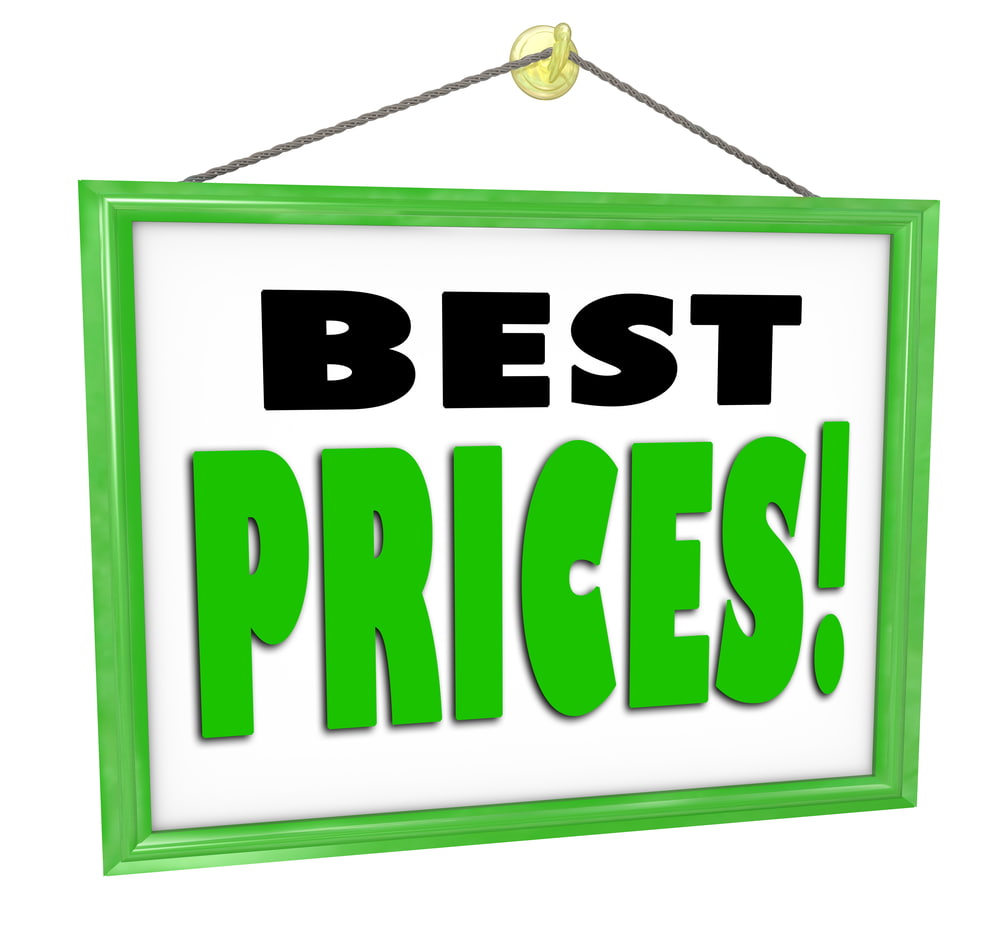 1. Detroit, Michigan
The state of Michigan is the tenth most populous in the US, with an economy primarily based around manufacturing, IT, defense, and natural resources. The average home price is $208,000, with an average annual increase of 15.2%. The state capital is Lansing, and the cheapest home prices are found in Flint, Bay City, Saginaw, and Detroit, which is the state's largest city.
Detroit might seem like an odd choice as the number one city. It's certainly had its share of issues, with the decline of the automotive industry and the collapse of the local economy.
That said, the Motor City has experienced a resurgence of late. For one thing, it remains the headquarters of Ford and General Motors. For another thing, the collapse of real estate prices led tech companies to invest heavily in the city. Microsoft, Google, Apple, and LinkedIn all have a presence, making Detroit a promising destination for many young tech professionals.
There's plenty of local culture, with food from around the world. Around the city, there are Greek, Mexican, Chinese, and other traditional neighborhoods. The median income is actually one of the lower ones on our list, but the home prices are insanely cheap. The average Detroit resident spends only 6% of their monthly income on their mortgage, which is virtually unheard of. Even if you have to take a pay cut to move there, your disposable income will likely go up.
2. Cleveland, Ohio
Ohio is America's seventh most populous state, and like Michigan, it's located in the upper Midwest. The median home value is $182,000, with an average annual price increase of 14.4%. The largest industries are financial services and manufacturing, and the state capital is Columbus. The largest city is Cincinnati, and the cheapest places to buy a house include Dayton, Marion, Warren, and Youngstown.
Another affordable option is Cleveland, located on the shores of Lake Erie. This is an attractive city for younger people, with a median age of only 36. That's younger than the national average, and it makes for a lively atmosphere. Since you're on the lake shore, there are plenty of opportunities for boating, fishing, and water skiing.
Cleveland isn't just a fun city to live in; it also has a booming economy. The Cleveland Innovation District is a public-private partnership between two universities, three hospitals, and the state. Over the next ten years, it's projected to add 20,000 jobs to the local economy. This is reflected in the local unemployment rate, which is lower than the national average.
If you want access to nature, you'll find that in the immediate area. Cleveland is surrounded by several state parks, including several miles of beaches. If that's not enough, the Cleveland park system includes multiple golf courses, plazas, and picnic areas. There are even designated horseback riding trails.
3. Toledo, Ohio
Yet another Ohio city, Toledo is located in the far northwestern corner of the state. It's actually between our first two cities, about an hour south of Detroit and two hours west of Cleveland.
Like many rust belt cities, Toledo has gone through some dark economic times in the last few decades. The loss of the automotive industry caused property values to drop, but the city has steadily been recovering. In fact, from 208-2019, Toledo saw the highest growth in the construction sector of any city in the US.
Toledo's economy is diverse, with major employers including HCR Manor Car, the Toledo Clinic, and Owens Corning, but the fastest-growing sector is the financial sector, which is growing faster than the US average.
Much of this growth is fueled by a ready supply of highly-skilled and educated workers. In addition to the University of Toledo and Bowling Green University, there are more than 30 universities within 60 miles of downtown.
4. Memphis, Tennessee
Tennessee is the first southern state to make an appearance, and it's the 16th most populous in the US. It has an average home value of $232,000, with an average annual increase of 14.3%. The largest industries are agriculture, energy, and manufacturing. The state capital is Nashville, which is also the largest city. The most affordable cities are Jackson, Johnson City, Kingsport, and Memphis.
From a demographic perspective, Memphis looks a lot like Cleveland. It's young and diverse, with an average age of only 34. There's a growing tech sector, as well as a significant presence by FedEx, and various state and federal agencies.
In terms of culture, there's a lot to like here. Memphis is the home of Graceland, and it's been at the center of many parts of American music. Blues and rock both have deep roots here, with plenty of local clubs and other live venues.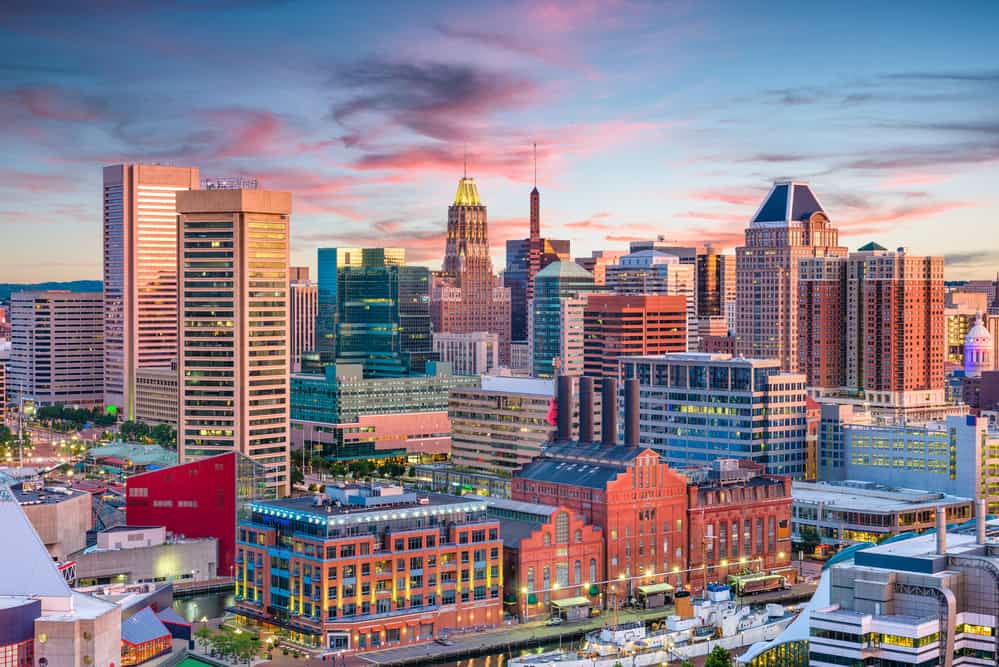 5. Baltimore, Maryland
Baltimore isn't all that cheap in the grand scheme of things, and Maryland is actually one of the more expensive states. What makes Baltimore so unique is its proximity to DC. Baltimore is exceedingly affordable compared to DC, Alexandria, and the surrounding area. If you want to work in the nation's capital and can't afford the real estate, DC is just a quick jaunt down the Baltimore-DC Parkway. Or, you could take the metro line from Penn Station and skip the drive altogether.
As you might expect, the federal government is one of Baltimore's biggest employers. In fact, when you combine federal, state, and local government, 18% of the city's workers are employed by a government agency. Other major employers include Northrop Grumman, a major military contractor and weapons manufacturer. The city is also home to Johns Hopkins University, one of the world's most prestigious research universities.
6. Rochester, New York
New York is one of the last states that comes to mind if you're thinking of cheap real estate. But the state's average property values are inflated by New York City, Long Island, and the Hudson Valley, which have some of the highest prices in the country. West of the Hudson Valley is a different story. There, economic conditions are much closer to the rust belt.
Rochester has become a major destination for people moving out of New York City. A lot of professionals start their careers in the Big Apple, then relocate to Western New York when they're ready to strike out on their own. Remote work has made this even more viable, since many people only have to go to the office a couple of times a month.
Rochester's largest employer is the University of Rochester and the associated medical center, which has over 32,000 employees. The economy is so strong that Rochester may not even belong on this list in a couple of years. In 2020, the real estate ROI went up by 49.9%, one of the highest increases in the country. If you want to buy a house with massive potential for growth, it's tough to do much better.
7. Milwaukee, Wisconsin
Like most of the other locations we've looked at, Wisconsin is located in the rust belt. With a population of almost 6 million, its largest industries are manufacturing, agriculture, and consumer goods. The median home value is $231,000, with an average annual increase of 13.5%. The state capital is Madison, but Milwaukee is the largest city, and it's also one of the most affordable.
Milwaukee is a popular alternative for Chicago residents who like the area's culture but prefer a more affordable living experience. There are just under 600,000 residents in the city proper, and the largest economic sector is healthcare. Milwaukee also has a healthy brewing industry, with more than 30 breweries in the metropolitan area. It's the home of Miller, Pabst, and Shlitz, among many other well-known brands.
8. Montgomery, Alabama
The state of Alabama has one of the lowest median home prices in the country, at only $170,000. Even so, it's experiencing healthy growth, with an average year-on-year increase of 11.9%. The cheapest places to buy a house are Birmingham, Gadsden, Phenix City, and the capital city of Birmingham, which is also the largest city in the state.
Montgomery is notable because of its fast-growing economy and low property taxes. In fact, the average household pays only $512 per year in property tax. Some of the biggest employers are in aerospace, including Boeing, Leidos, Lockheed Martin, Northrop Grumman, Raytheon, and the Department of Defense. Hyundai also has a major plant in the area.
9. Buffalo, New York
Like Rochester, Buffalo is a New York city that's not New York City. With its location near Niagara Falls, it's just a short drive across the border to Toronto, making it a popular stop for international travelers. As you might expect, there are a lot of restaurants, festivals, and other events throughout the year. Then again, the winters are notoriously harsh, so expect to do most of your outdoor activities in the warmer months.
Buffalo has a population of less than 300,000, making it a mid-sized city. At one point, it had more millionaires per capita than any city in the world, but things have changed since then. Today, the average home listing price is $184,000, which is barely more than half of the national average.
10. Kansas City, Kansas
Kansas is one of America's less populous states, with fewer than 3 million residents. Most of these are located along the Mississippi River, or in the Topeka and Wichita areas. Other than that, much of the state is open farmland, which helps explain the low average property prices. The average single-family home sells for $177,000, with an average annual increase of 11.3%.
Kansas City is located on the shores of the Mississippi River, just across the river from Kansas City, Missouri. The two cities and their surrounding suburbs form the Kansas City metropolitan area, with more than 2 million residents. In fact, according to the US Census Bureau, Kansas City, Kansas is actually a suburb of Kansas City, Missouri.
The largest financial sectors are education and medicine, which lines up with the city's two largest employers. Combined, the University of Kansas and its medical center and university hospital employ more than 10,000 people. Other major industries include transportation and manufacturing.
Summary
As you can see, these are all great areas to buy a home and raise a family. However, determining the cheapest places to buy a house is not all that matters. Which one is best for you will depend on several factors, especially on what line of work you're in and what your family life is like. But by moving somewhere with more affordable property, you'll be setting yourself up for a more stable financial future.
---
Ready to start taking advantage of the current opportunities in the real estate market?
Whether you're brand new to investing or have closed a few deals, our new online real estate class will cover everything you need to know to help you get started with real estate investing. Expert investor Than Merrill explains the best real estate strategies to help get you on the path towards a better financial future.
Register for our FREE 1-Day Real Estate Webinar and get started learning how to invest in today's real estate market!