There is perhaps no greater feeling in the real estate industry than achieving a goal you set your mind on. For example, if you are a real estate investor, you will never forget the closing date of your first property. However, many new investors will need to learn that the closing a real estate deal not where the work ends. Before you pop open the champagne, there are some important steps you need to take to ensure that this won't be the last investment property you own. What you do in the first few days after closing a real estate deal can make all the difference in the success or failure of your property.
What Comes After Closing A Real Estate Deal?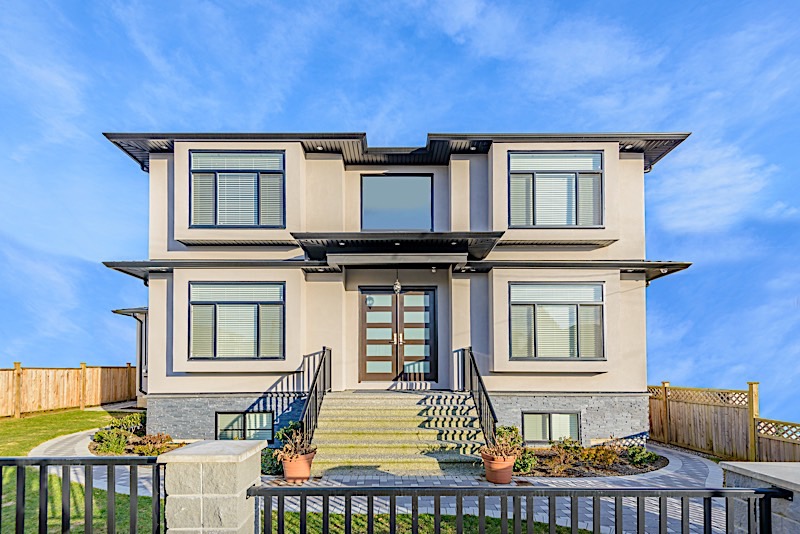 The very first thing you need to do is make sure you protect your investment. You can spend time thinking about your plan of attack, but everything can change if the property gets broken into. Nothing can ever guarantee that your property won't be damaged, but putting plywood on any broken windows and changing the locks will help. It is also a good idea to put a padlock on any basement or garage doors. Additionally, you should get your property insured on the day of the closing. If you are using lender financing, you will have to. If you are paying cash, it should be done as soon as the closing papers are signed. This is your property now. Before you think about the best case scenario, you need to protect yourself against the worst case.
Ideally, you will have contractors lined up and work to be done well before the closing date is set. If not, you need to evaluate what you have to do, who is going to do it and for how much are they going to do it for. Most first time buyers are on a very strict budget and it is usually the little odds and ends that can push you over. You need to stay very strict with contractors, and even your own personal spending, until you get a good feel for how much everything costs.
Even though this is your first property, you need to show up with a sense of authority. This doesn't mean you have to yell and scream at everyone on the site, but if you start letting dates slide and people come and go as they please, you will effectively lose control of the property. Contractors and anyone that works on your property will put your property on the back burner or will not be as motivated to work as hard if they know they can take advantage of you. Most of your preparation with the property and scheduling should be done well in advance of the closing, but issues will come up on the fly. If you don't know an answer, be upfront and say so. At the end of the day, this is your property. If you don't feel comfortable with the people working on it, you can always get someone else. With the right plan, rehabbing and selling a property should be easy.  However, once the property is sold, you are still not done. There is plenty of work to be done even after you make your profits.
In order for you to know what has worked for your business in the past, you need to track your results. Going from deal to deal and marketing plan to marketing plan can turn into a continuous cycle with no beginning or end. Even though you may be busy with a heavy workload, you need to find the time to track your results. Not only can this serve to show you where you can save money and focus your future business, you can use this to gain new contacts as well. Without taking the time to look back, you can run into trouble trying to look forward.
If you do not already, you should get in the habit of creating a portfolio for every deal you are involved in. Your tracking methods can be as complex as devising algorithms or formulas, or as simple as a word document in a binder. Half of this exercise is for you, but the other half is a way to keep score for others. This information can be used by any future private money partners, investing partner candidates and anyone that you try to work with. The more detailed information you can provide them, the better they can get a sense of how you operate and what you bring to the table.
Getting future business is nice, but in order to operate efficiently, you need to know how to spend your time and money. Blindly mailing out postcards to 1000 homeowners may yield some deals, but if you don't know who has called, when and what the profitability is, you are relying on blind ambition. The money that can be saved by focusing only on only a specific segment of people on this list can allow you to do another mailing over the course of the year.
The same idea can be used for any expenses you make on a given property. With every rehab and flip, there could be thousands of dollars in "hidden" money that is lost. A few hundred here and a few hundred there can quickly add up. One strategy is to use one dedicated account or card for every expense. When the statement comes in, you can see everything you have spent money on and see exactly where your money is going. If not, when it is time to tally up your profits, you will be left disappointed and wondering why your expectations do not meet your reality.
At the end of the day, tracking your successes and failures will help you keep an eye on your bottom line or help increase your business. If you have a proven track record with a history to back it up, people will want to work with you. You never know when you will look for private money or an investing partner on a given deal. If you learn to treat your investing business like a business and track your progress, you will get more out of it and be much more profitable.
🔒 Your information is secure and never shared. By subscribing, you agree to receive blog updates and relevant offers by email. You can unsubscribe at any time.