by Than Merrill | @ThanMerrill
Rehabbing a home is a complicated, yet satisfying experience. On one hand, you are essentially providing a home in which a family may live in for years. Your hard work and sweat equity will have bettered the lives of those who choose to purchase the property in question. On the other, you are tasked with making sure it is safe and habitable. As I am sure you are aware, there are certain codes and rules you must follow during the rehab process. However, not all are as upfront and recognizable as you may suspect. Common code violations occur all the time. As the rehabber, it is up to you to make sure the property is up to code. With that in mind, here is a list of the most common code violations to avoid: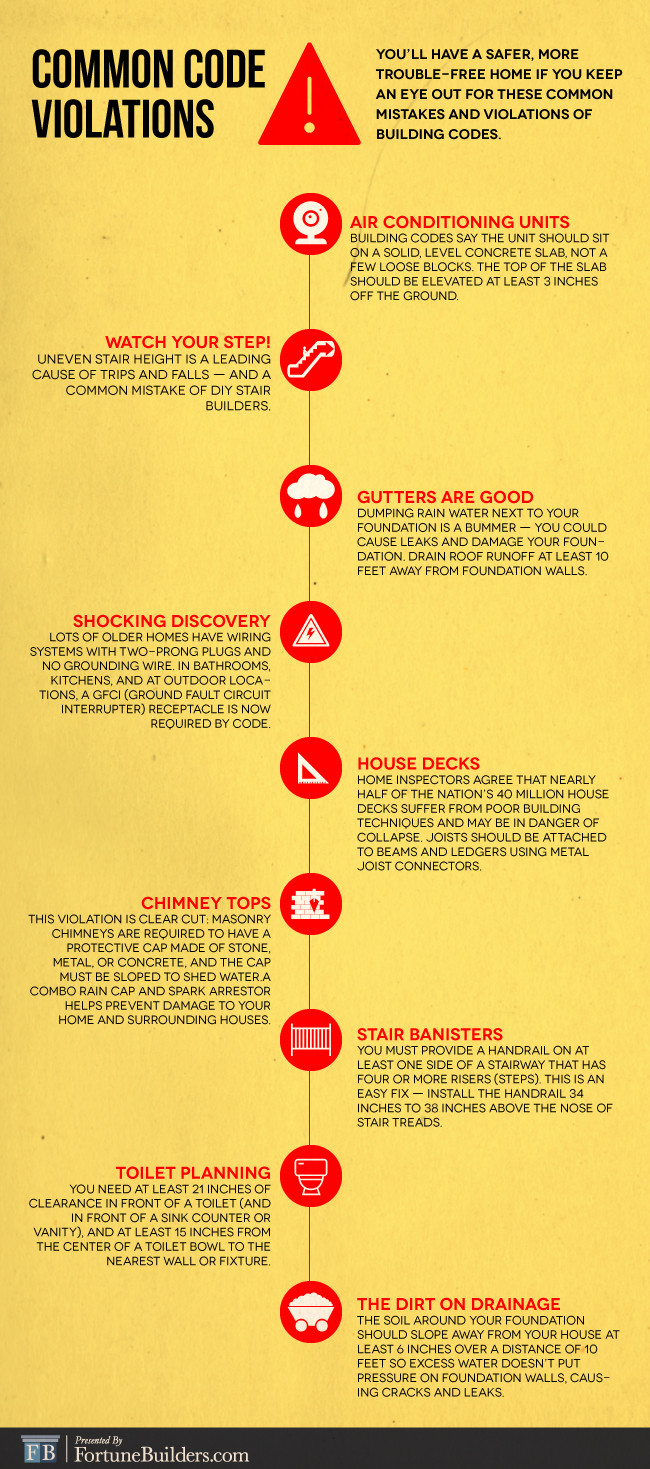 🔒 Your information is secure and never shared. By subscribing, you agree to receive blog updates and relevant offers by email. You can unsubscribe at any time.