Key Takeaways
---
The use of bandit signs is a guerrilla marketing tactic that has gained notoriety over the years as both an innovative and controversial method for advertising in the real estate industry. Like billboards, these marketing signs, which consist of text on corrugated plastic secured to grassy yards by stake, offer unique advantages for real estate investors, including generating a wide array of exposure.
However, there is a lot more to running a proper bandit sign campaign than simply sticking some signs up in your local community; you need to approach them with a well-devised plan. Neglecting to do so could result in a costly mistake.
What Are Bandit Signs?
Bandit signs are signs that advertise that an investor is looking to buy a house. They are small versions of a billboard that can be placed in yards and on streets. Bandit signs aim to attract viewers and generate leads for real estate investors. Successful bandit signs are strategically placed in neighborhoods where a homeowner is likely to sell and in profitable markets. The only information an investor needs to include on a bandit sign is clear messaging that an investor is seeking to buy property and that investor's contact information.
---
[ Thinking about investing in real estate?
Register to attend a FREE online real estate class
and learn how to get started investing in real estate. ]
---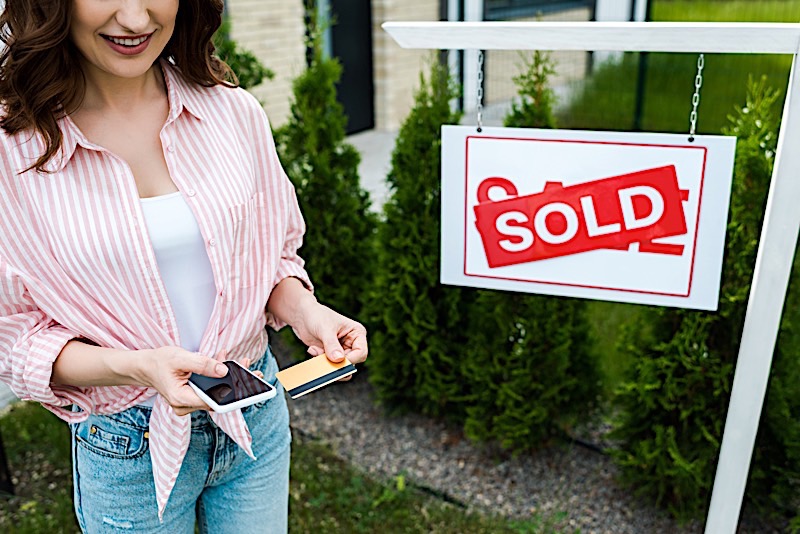 The Do's And Don'ts Of Real Estate Bandit Signs
To better understand the right way of commencing a bandit sign campaign, it's important to first take a look at the wrong ways of using them. Whether you love them or hate them, these are the top bandit sign mistakes to avoid at all cost:
Illegal/Poor Placement
Bandit signs are all about location, location, location. Advertisers' biggest mistake is installing signs on private and public property, requiring permission from property owners and local authorities. Because violating a city's sign ordinance can typically range in fines from $200-$500, it's recommended to meet with local ordinance authorities to ensure the proper permitting is in place.
Another mistake made over the course of many bandit sign campaigns is poor placement. Oftentimes, signs will be sporadically spread across an entire city with little-to-no thought. Instead, choose visibility over quantity. To be effective and successful with your real estate marketing campaign, designate a local vicinity to maximize your opportunity cost. The most effective bandit signs are in high vehicular and pedestrian areas with little to no obstruction from roadways, intersections, and public gathering areas.
Insufficient Information
For real estate investors, a bandit sign is most effective when it has accurate information. In many instances, these signs are missing key information like a contact number, which is counterproductive as the entire objective is for potential clients to contact you! Don't let your bandit sign campaign end in vain.
The first rule of bandit signage in real estate is to use a message that is short and to the point. A good rule of thumb is the "KISS" (Keep It Simple Stupid) method, accompanied by an easy-to-remember phone number that is not traceable. Experts suggest using your personal, office, or voicemail or trying other sources like Google Voice or even a call center.

[ Learning how to invest in real estate doesn't have to be hard! Our online real estate investing class has everything you need to shorten the learning curve and start investing in real estate in your area. ]
Wrong Size And Color
A major mistake many people make when launching a bandit sign campaign is choosing the wrong size and color. Smaller displays are too hard to read and will more than likely get ignored by traffic, while larger signs can be too distracting, leading to them being taken down. The aim is to stand out.
The ideal size for bandit signs should be 18×24 or bigger — anything smaller won't be visible from the road — with bold and dark coloring. Real estate experts recommend using a sizing chart to determine how large letters should be in order to be seen from the road, including colors that won't inhibit reading. Signs with hard-to-see colors are annoying, and most spectators won't even acknowledge the sign, let alone write down and call the number.
To ensure you get the most from your bandit sign, it's important to use dark colors like black, red, green, and blue rather than lighter colors like grey, yellow, and white. Consider using colors that represent your personal or company brand.
Because onlookers only have three to four seconds to read the sign, the message's font is essential. Make sure to use a big, bold font and accompanied by a color scheme that captures attention. Other signage tips include:
Use A Background Photo
Adding an accent photo such as a home or headshot to your bandit sign can increase potential interest and buyers, including brand recognition.
Use quality signs, stakes, and posts: Take pride in your signs, and potential customers will notice.
Not Tracking Leads
Aside from illegal activity, the worst mistake you can make with bandit signs is not tracking your leads. Because the whole purpose of these versatile billboards is to generate incoming leads and then build upon them, it's important not to let your efforts go to waste. Utilizing a lead intake system can assist in streamlining incoming inquiries. It's also important to keep track of what type of lead the caller falls under, as some signs may generate a large number of short-sale leads, while others generate other niche leads.
Keeping track of particular leads, especially if your bandit signs are scattered across the city, helps determine which signs and areas are most effective. This can be done by a lead intake system or simply asking prospective sellers where they saw your ad. In the end, tracking leads will allow you to focus your attention on maximizing current territories while investing in others.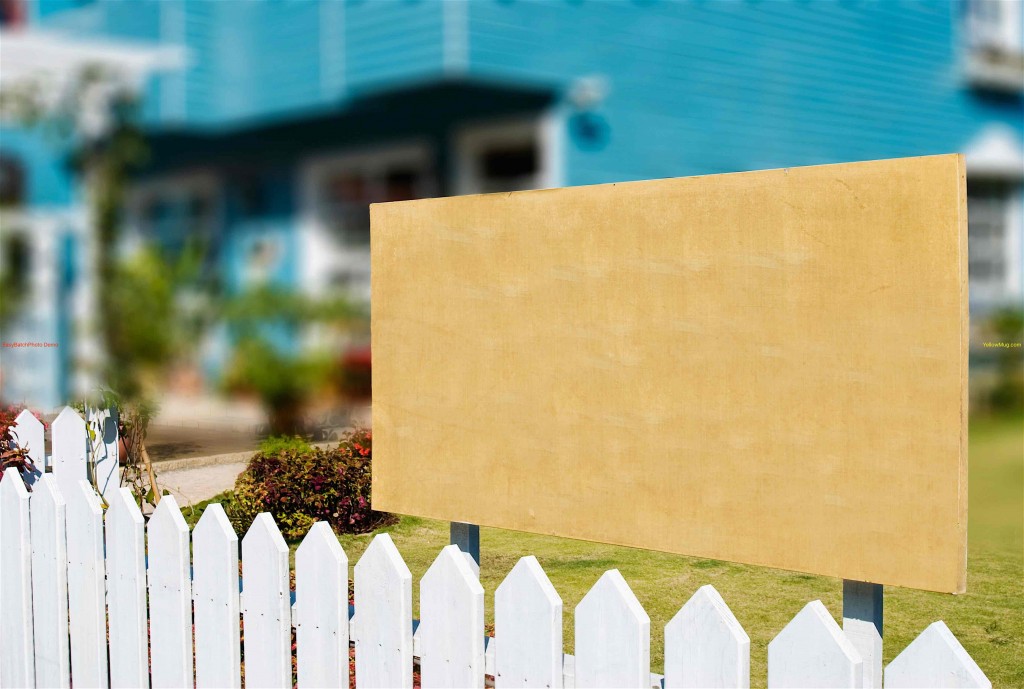 Bandit Signs vs. Direct Mail
Bandit signs and direct mail are two traditional marketing techniques that real estate investors use to generate leads. However, there are a few clear distinctions between the two methods. For one, bandit signs reach a larger audience, but that does not mean that every person who encounters a bandit sign is likely to sell their home to you. On the other hand, direct mail is a method that allows investors to directly reach someone who owns the property. Bandit signs are also typically a cheaper method than direct mail.
Summary
Bandit signs can be an excellent way to generate new leads for your real estate business. They are somewhat controversial in the real estate industry — as the common mistakes listed above have contributed to an interesting reputation. However, when used correctly, bandit signs can be a great marketing resource. The most important thing to remember is to follow the regulations in your area. If you are interested in utilizing bandit signs, start by researching where you can and can't place these signs. Once you find the right location and the right message, you can start using bandit signs for your business.
Have you seen bandit signs in your local area? How will yours stand out?
---
---
Ready to start taking advantage of the current opportunities in the real estate market?
Click the banner below to take a 90-minute online training class and get started learning how to invest in today's real estate market!