Key Takeaways
The true cost of flipping can't be calculated using a simple equation, but is instead the result of countless variables that change from deal to deal.
How much does it cost to flip a house? The answer ultimately depends on the investor's intentions and how he or she will address any unforeseen circumstances.
The cost of flipping a house is almost certainly worth it if the profit margins suggest as much.
---
The cost of flipping is more closely related to a moving variable than a fixed expense. If for nothing else, it's impossible to formulate a universal equation to pinpoint the exact cost a flip will incur. It is worth noting, however, that while the individual costs may be difficult to account for, there are broader expenses that can make the task of estimating a rehab deal much more manageable.
The Average Cost To Flip A House
As I already alluded to, there's no ubiquitous formula to account for every expense your next flip will incur. There are simply too many variables and personal preferences to account for––each of which may be as unpredictable as the last. To that end, no two properties are alike, and the cost of flipping will vary significantly from market to market, let alone property to property.
Simply put, the cost of flipping is contingent on too many unpredictable expenses for investors to remain confident in a universal answer. That said, there are broader expenses that investors may not be able to pinpoint exactly, but it certainly helps to budget for them. Even if you don't know exactly how much they will be, those costs include, but are not limited to:
Purchasing Costs
Rehab & Repair Costs
Holding Costs
Selling Costs
Almost every expense included in the cost of flipping can be broken down into these four categories.
---
[ Thinking about investing in real estate?
Register to attend a FREE online real estate class
and learn how to get started investing in real estate. ]
---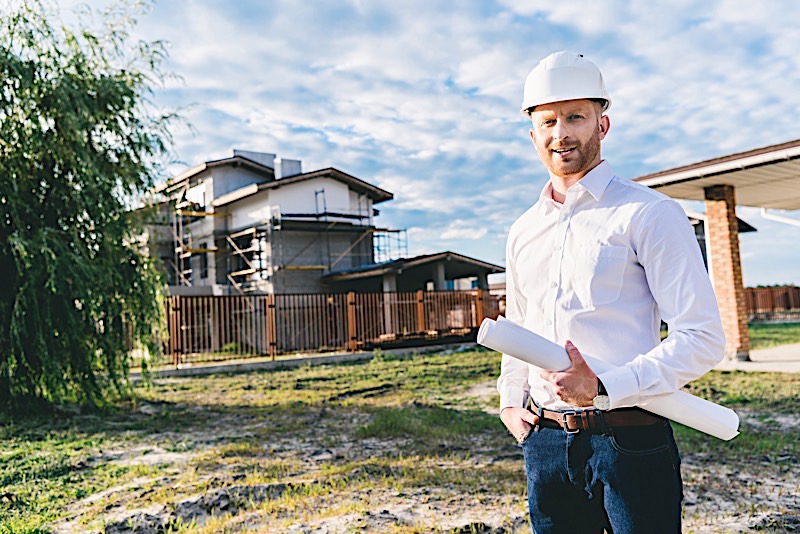 Purchasing Costs
Much to the chagrin of active first-time buyers, the cost of purchasing a home isn't relegated to its initial price point. Sure, the cost of acquisition is the largest cost to flip a house, but it is by no means the only cost investors will incur when purchasing the home. There are actually several costs investors must take into consideration when buying a home. The purchasing cost is, therefore, the culmination of several expenses––the most prominent of which is the purchase price. As any investor will tell you, however, there are more costs you should be on the look out for:
Paying Off Any Liens
Title Search Fees
Property Taxes
Insurance
Commissions
Rehab & Repair Costs
The cost of flipping increases dramatically when you include individual rehab and repair costs. That said, rehab and repair costs are often the hardest to account for. A typical rehab could have anywhere from a few rehab and repair costs to countless expenses. The best any investor could really hope to do is account for as many as they can. To give yourself an idea of what to expect, here are some of the most common rehab and repair expenses over the course of a flip.
Common Interior Construction Costs
Paint: There's really no reason not to include interior paint in your rehab budget, as a single coat can transform an entire home for the better.
Hardwood: Few changes help a rehab more than the floors, so consider adding hardwood floors to your own budget. That way you'll be sure to "wow" potential buyers.
Kitchen: Includes cabinets, countertops, backsplash, plumbing, electrical, sink, garbage disposal, faucet and additional amenities.
Appliances: Includes refrigerator, range, range hood, dishwasher and microwave.
Bathroom: Include vanity, countertop, mirror, sink, faucet, tub, surround, shower, faucet kit, towel bar, fan, lighting, basic plumbing and electrical.
Framing: Be sure to account for additional framing that may be necessary, or any walls that may need to be torn down. Every change you make to the framing will break into your budget.
Insulation: Normally an afterthought, it's never a bad idea to properly insulate your new deal. That way it'll be more efficient, and perhaps attract more buyers.
Walls: Be sure to account for damaged walls and ceilings.
Doors And Trim: Not unlike the aforementioned paint job, doors are relatively inexpensive and can transform an entire property in a matter of hours.
Common Exterior Construction Costs
Roof: While not always necessary, it could be well worth your money to replace the roof. At the very least, a new roof will increase curb appeal, and perhaps even your bottom line.
Siding: In the event the home you are flipping has siding, you may need to make some fixes, or perhaps even replace it altogether.
Masonry: It is common for stone and brick work to require a bit of TLC, so be sure to factor even small fixes into your budget.
Painting: Every rehab, in my opinion, can benefit from a fresh coat of exterior paint.
Windows: Replace windows if need be; they will make a huge difference in the final product.
Landscaping: Landscaping can dramatically increase a home's curb appeal, which can never be underestimated.
Concrete And Asphalt: A good rehab budget will account for any cracks in the local concrete or asphalt.
Wooden Amenities:Don't forget to check fences, pergolas and decks for any work they may need.
Common Mechanical Construction Costs
HVAC Unit: Whether you need to add a new HVAC unit or repair an existing one, this is an important cost to account for.
Light Fixtures: Simple as they may seem, new light fixtures can change the feel of an entire house, so they are worth budgeting for.
Electricals: Many old houses may need a new electrical panel installed, or require you to update the electricals throughout the house, altogether.
Water Heater: Every home needs a functioning water heater, so make sure the house you are flipping is ready to go.
Holding Costs
As their name suggests, holding costs identify the expense one will incur from maintaining control of a property. More specifically, investors will run into expense the moment they buy a house. To that end, holding costs are the expenses that will occur by simply keeping the property up and running. Holding costs may include, but are not limited to:
Loan Repayment Fees
Insurance
Utilities
HOA Fees
Property Taxes
While holding costs won't necessarily break they bank, a proper budget will account for each and every expense. The more accurately you can pinpoint the cost of flipping a house, the better.
Selling Costs
No house flipping cost spreadsheet, or budget for that matter, is complete without the costs one can expect to incur from actually selling the home. That said, do not forget to account for selling costs when it comes time to calculate the cost to flip a house. Selling costs can amount to a large sum, and are the culmination of several expenses:
Attorney Fees
Real Estate Commissions
Property Taxes
Miscellaneous Fees
Marketing
Escrow
All things considered, selling costs can amount to several thousands of dollars, and need to be factored into the average cost to flip a house.
Cost Of Flipping Summary
The cost of flipping can't be broken down by a simple formula, nor is there a universal equation that will solve all of your expense problems. There are simply too many variables to account for and unforeseen circumstances that may arise, but I digress. A truly great investor knows the idea isn't to pinpoint the exact cost of flipping, but rather to ballpark it. And since it's nearly impossible to pinpoint the exact cost of a flip, the next best thing will do: an estimate.
Are there any unexpected expenses you have run into over the course of a rehab? Please feel free to let us know what we left out in the comments below.